CAF launches $100m Super League
The Confederation of African Football (CAF) has launched the much-touted Africa Super League with prize money of $100 million for participating teams.
The continental football governing body inaugurated the new African inter-club competition at a meeting in Arusha, Tanzania, on Wednesday.
The project has been in the works since it was mooted by Gianni Infantino, FIFA president, in 2020.
CAF announced that the African Super League will be operated on a budget of $200 million and will kick off in August 2023.
Half of the budget will be split between the 24 participating clubs, with each team guaranteed a minimum of $2.5 million and the winner gets $11.6 million.
The fee is over five times the $2.5 million awarded to the winners of the CAF Champions League.
CAF also added that each of its 54 member associations would receive $1 million annually, whilst $50 million would be set aside for women's football and youth development.
FORMAT OF THE AFRICA SUPER LEAGUE
According to CAF, the Super League will be played by 24 teams from three regions (North Africa, West/Central Africa, South/East Africa) and 16 different countries.
A total of 197 matches will be played between August and May, with the finalists playing a maximum of 21 games. The league will include both promotion and relegation playoffs.
The final will be a one-legged tie at a neutral ground later in the season.
CAF is yet to provide more details on the formatting of the league.
Wolves sack manager Bruno Lage
Wolves have sacked manager Bruno Lage. The decision was facilitated by Saturday's defeat by West Ham United.
The defeat has left Wolves in the bottom three in the premier league table.
Bruno Lage has spent 16 months as a manager in Wolves.
Lage succeeded Nuno Espirito Santo last summer and led Wolves to a 10th-placed finish in his first season in charge.
However, they have won one and lost nine of their past 15 Premier League matches under the Portuguese.
Wolves chairman Jeff Shi according to BBC, said that poor form meant he had "no choice" but take the "difficult decision" to sack Lage.
"Bruno is an excellent coach, a hardworking and dedicated manager, and a warm, wise and honest man," said Shi.
"He and his staff have been a pleasure to work with throughout their time at Wolves, so it is with much sadness that we have had to make what has been a difficult decision.
"I honestly have no doubts about Bruno's ability and I'm sure he will succeed elsewhere, however the team's form and performances over the last few months mean that we have no choice but to act."
JUST IN: Ibrahim Gusau elected as NFF president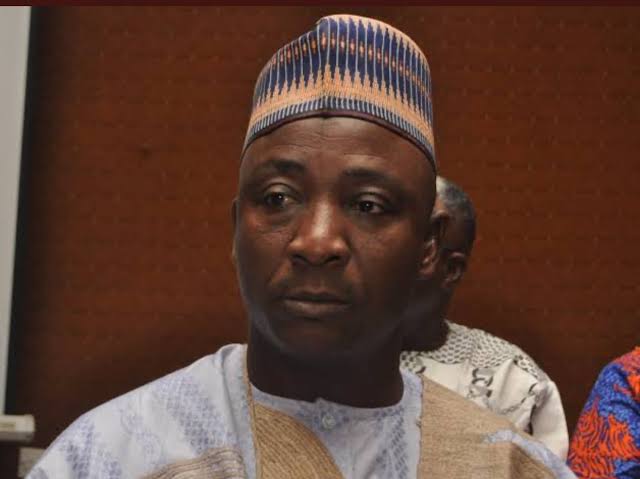 Ibrahim Musa Gusau has been elected as the new president of the Nigeria Football Federation (NFF).
Gusau was voted into the position at the federation's committee election held in Benin on Friday.
Super Eagles captain, Ahmed Musa, undergoes surgery
Super Eagles captain, Ahmed Musa has undergone surgery on his arm.
The Sivasspor forward made this known on his Instagram page on Wednesday.
He appreciated God for the successful surgery on his left arm while commending the doctors for "a job well done".
He wrote, "I just want to express my heartfelt appreciation to Allah for a successful surgery on my left arm.
"As we all know, no surgery is too minor, so I'm grateful for the competent doctors assigned to me for a job well done.
"Also to you all, for your messages, prayers and words of encouragement. I hope to be back on the field soon stronger and absolutely better."