Drama as two women fight over one man in public (Video)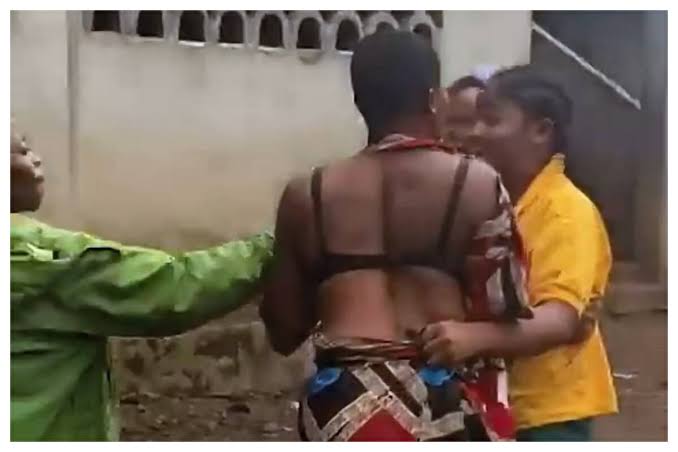 A video has surfaced online showing two ladies/slaymamas from the South fighting in public.
It is alleged that the duo threw caution to the wind because of a man.
Instagram user, @thandiubani shared the video on his page.
In the trending video, a man could be seen trying to separate the warring ladies who didn't care that people were watching.
Six habits of couples in happy relationships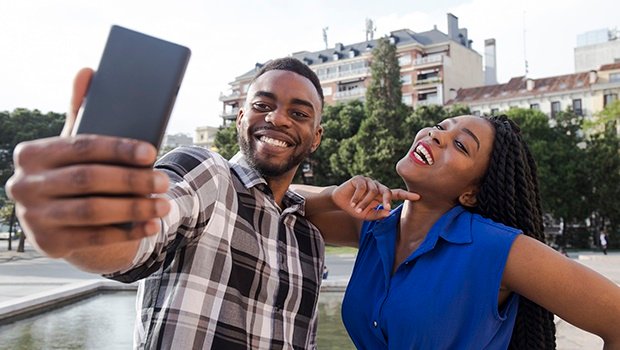 There is no rule book on how to make a relationship work.
Despite love not being a science, there are certain truths that some couples already know which is making their relationship flourish.
Here are six relationship principles successful couples already know.
Relationships are hard work
After watching a ton of romantic comedies in your teenage years, it's easy to assume that being in a committed relationship will be a bed of roses — forgetting that even roses have thorns.
Perfect relationships don't just happen; they require hard work and dedication. To have a great relationship, it's important to have this vital knowledge from the get-go.
Appreciate each other every day
Bouncing off the first point, one may think making an effort daily is hard work — but it's not.
Appreciating your partner does not always have to be grand gestures but instead, it's the smaller, more personal efforts that count.
These small gestures make them aware that you care. Also, use your words. 'I love you', 'Thank you', 'I appreciate you' are not so hard to say.
So, instead of looking for the shiniest diamond pendant, you can fill up their car tank or set a glass of water by their bedside for them to wake up to.
Never go to bed angry
Anger never solves anything.
Instead, it makes you self-absorbed, limiting your ability to see the situation clearly or from a different perspective.
Holding a grudge will eventually kill the relationship.
Be best friends
This may not sound romantic but you'll find that those in the happiest relationships say the friendship they share makes for their best moments together.
So if you're not already best friends with your partner, find a way to become friends and stay that way.
Don't depend on your partner for your happiness
Relationship amateurs are guilty of making their partners their sole source of happiness.
But those who have figured it out know that only you can make yourself truly happy.
Don't depend on anyone for your joy.
You can't change your partner, only yourself
Many people go into relationships with the intention to change their partner.
If that's your plan, it will most likely fail.
If there's a character trait you don't like, don't enter into the relationship with the hopes that they will change to make you happy.
Instead, be vocal about your feelings from the onset. If the reason is valid and your partner is reasonable, they will compromise.
Desperate single ladies searching for husbands wear wedding gowns to church (Video)
Some ladies searching for marital breakthrough were spotted in a church service dressed in wedding gowns.
The ladies attended the church service dressed in wedding attires as they prayed for their husbands to locate them.
It is their belief that after the prayers, they would meet the man of their dreams.
Watch a video of the ladies praying and dancing in their wedding gowns inside the church below…
Don't marry ladies who drink alcohol in public, Ayade's aide tells men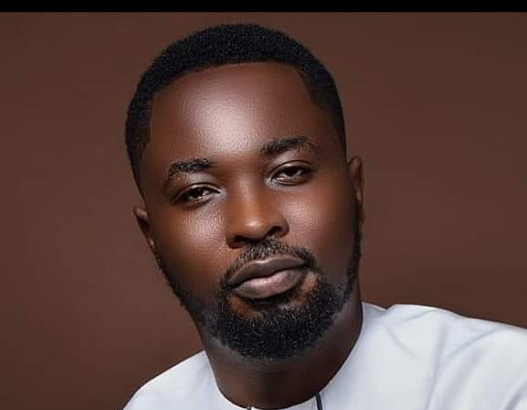 Andrea Ekeng Inyang, the special assistant to Ben Ayade, Rivers state governor, on strategic communication, has advised men not to marry ladies who drink beer in public.
The governor's aide gave his opinion on marriage in a post on his Facebook page on Monday.
"Don't marry any woman that sits in public to drink Gulder beer. You won't find peace in that marriage," he wrote.
Public figures in Nigeria have had varying opinions about what kind of woman makes an ideal bride.
In 2016, Enoch Adeboye, general overseer of the Redeemed Christian Church of God (RCCG), advised youths of the church against marrying ladies who are weak in prayers.
"Marry a prayer warrior! Any girl who cannot pray for one hour non-stop, don't marry her," he said.
"Don't marry a girl who is lazy! You pay her family a surprise visit, and you see how she is doing… If she is lazy when she is single, what would happen if she is married?
"Don't marry a girl who cannot cook, she needs to know how to do chores and cook because you cannot afford to be eating out all the time. Don't marry a girl, who is worldly, if you do, you have carried what you will worship for the rest of your life.
"Don't forget what I am telling you. It's very important. There are those who I have advised before but ignored my advice. They later came back to me and said: 'You warned us'. I am warning you now."