Ghana president, Nana Akufo-Addo, disowns post asking Tinubu to 'give Peter Obi a chance'
Nana Akufo-Addo, president of Ghana, has disowned a Facebook post claiming he advised Bola Tinubu, presidential candidate of the All Progressive Congress (APC), to give Peter Obi a chance.
In a Twitter post on Tuesday, Akufo-Addo said the post regarding Tinubu and Obi, presidential candidate of the Labour Party (LP), is false and mischievous.
The Ghana president said he did not author such a post and will never interfere in Nigeria's internal affairs and politics.
"My attention has been drawn to a disturbing post making the rounds on social media, where it is alleged I have written to the 2023 presidential candidate of the APC, Asiwaju Bola Tinubu, to 'give Peter Obi a chance and seek treatment for his health'," Akufo-Addo wrote.
"This is completely false and mischievous, with no iota of truth whatsoever in it.
"I have written no such letter to the APC leader, and it will not occur to me to do so.
"Ghana and Nigeria boast of decades of cordial, strong and brotherly relations, and I am not going to be the one to interfere in the internal affairs and politics of Nigeria."
My attention has been drawn to a disturbing post making the rounds on social media, where it is alleged I have written to the 2023 presidential candidate of the APC, Asiwaju Bola Tinubu, to "give Peter Obi a chance and seek treatment for his health". 1/3 pic.twitter.com/qdDkyNNbtz

— Nana Akufo-Addo (@NAkufoAddo) August 9, 2022
2023: YPP summons presidential candidate over 'slow campaign'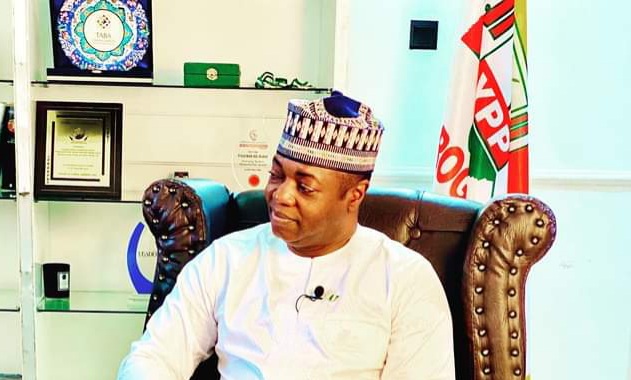 Malik Ado-Ibrahim, presidential candidate of the Young Progressives Party (YPP), has been summoned by the party over the "slow build-up" of his activities for the 2023 elections.
Egbeola Wale-Martins, YPP national secretary, disclosed this on Sunday in a statement issued at the end of the party's 20th national working committee (NWC) meeting in Abuja.
Ado-Ibrahim became the party's flag bearer in June 2022 after defeating Ruby Isaac.
In the statement, Wale-Martins said the party was displeased at the slow build-up of political activities due to gaps in communication between the presidential candidate and the appropriate organs of the party.
According to NAN, he said the NWC has acknowledged the concerns of its members, supporters, and other critical stakeholders on the poor visibility of the party and its presidential candidate.
"Having done so much hitherto to build a political capital that should have made YPP the third force, the NWC therefore has directed the national secretary to summon the presidential candidate, Prince Malik Ado-Ibrahim, through official communication within 7-working days," the statement reads.
"He is to appear and address several issues, including but not limited to his blueprint and a comprehensive campaign plan going into the 2023 presidential election, for the purpose of speedy harmonisation to avoid working at cross purposes.
"It was also unanimously agreed that the outcome of the proposed engagement would help the NWC to either embrace available strategies aimed at covering lost grounds or take difficult informed steps in the interest of the party, our members, and all Nigerians."
The national secretary further said the NWC ratified the expulsion of Matthew Namo, the suspended Nasarawa state chairman of the party, for allegedly going incommunicado.
He added that in pursuit of justice, the NWC further mandated the legal directorate to give necessary support to all aggrieved members.
He also urged candidates running for various positions on the YPP platform to work in synergy with the party leadership across state, local government, and ward levels.
Tinubu appoints Masari, Wamakko as presidential campaign advisers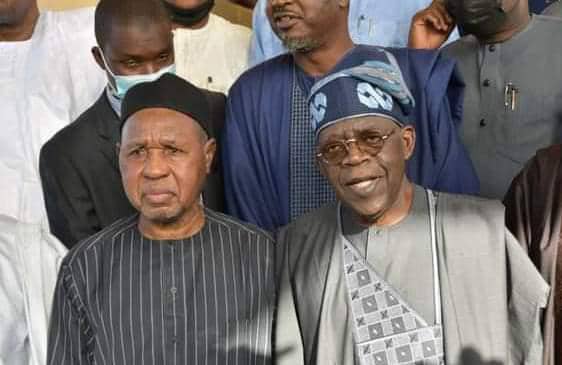 Bola Tinubu, presidential candidate of the All Progressives Congress (APC), has appointed Aminu Masari, governor of Katsina, as an adviser for the party's campaign council.
The former Lagos state governor also appointed Aliyu Wamakko, former governor of Sokoto, as senior adviser on special duties for the presidential campaign council.
According to NAN, Tinubu said appointing Masari and Wamakko into the campaign council is as a result of their "impressive" political achievements and exemplary leadership.
"By way of this letter, we are pleased to formally convey your appointment as the Special Adviser on Administration and Government of the Tinubu/Shettima Presidential Campaign Council," the letter to Masari reads.
"This appointment is fitting and appropriate given your impressive political achievement and the exemplary leadership you have demonstrated as governor of your state and as a party member.
"We are grateful that you have joined our campaign team. We know you will do your utmost in this new responsibility."
Watch the moment newly wedded couple joins Labour Party's rally in Benin
Newly wedded couple joins solidarity march for Labour Party presidential candidate, Peter Obi, after their wedding ceremony.
As the nation marks it's 62nd year of independence, Nigerians in different states have decided to hold a solidarity march for their preferred presidential candidate.
In a video spotted online, a newly married couple were seen among the throngs of supporters who have stormed the streets to march for Peter Obi.
It is said that the couple joined the march in Benin straight from their wedding venue as they were seen still wearing their wedding attires.