OPEC+ raises September output target by 100,000 bpd
The Organisation of Petroleum Exporting Countries (OPEC) and its allies, known as OPEC+, have agreed to raise global oil output, pushing Brent crude above $100 a barrel.
The group disclosed this at the end of the 31st OPEC and non-OPEC ministerial meeting held on Wednesday.
The oil cartel added a minuscule 100,000 bpd to the market in September, citing low investment in the global oil sector, and unavailability of excess capacity, among others.
The decision is coming despite President Joe Biden's trip to Saudi Arabia last month to persuade OPEC's leader to pump more to help rein in prices boosted by rebounding demand and Moscow's invasion of Ukraine.
OPEC+ said it considered the dynamic and rapidly evolving oil market fundamentals, necessitating continuous assessment of market conditions.
It noted that the "severely limited availability of excess capacity necessitates utilising it with great caution in response to severe supply disruptions".
It also said "chronic underinvestment in the oil sector has reduced excess capacities along the value chain (upstream/midstream/downstream)".
"The Meeting highlighted with particular concern that insufficient investment into the upstream sector will impact the availability of adequate supply in a timely manner to meet growing demand beyond 2023 from non-participating non-OPEC oil-producing countries, some OPEC Member Countries and participating non-OPEC oil-producing countries," it said.
The oil cartel said preliminary data for "OECD commercial oil stocks level stand at 2,712 mb in June 2022, which was 163 mb lower than the same time last year, and 236 mb below the 2015-2019 average, and that emergency oil stocks have reached their lowest levels in more than 30 years".
The meeting also noted that "Declaration of Cooperation conformity averaged 130% since May 2020, supported by voluntary contributions of some participating countries".
It decided to "reaffirm the decision of the 10th OPEC and non-OPEC ministerial meeting on April 12th, 2020, and further endorsed in subsequent meetings, including the 19th OPEC and non-OPEC ministerial meeting on the 18 July 2021".
"Adjust upward the production level for OPEC and non-OPEC Participating Countries by 0.1 mb/d for September 2022 as per the attached table. This adjustment does not affect the baselines decided on the above-mentioned meeting on July 18, 2021," the group said.
The oil cartel scheduled its next meeting for September 5.
Elon Musk sells $6.9 billion in Tesla stocks ahead legal battle with Twitter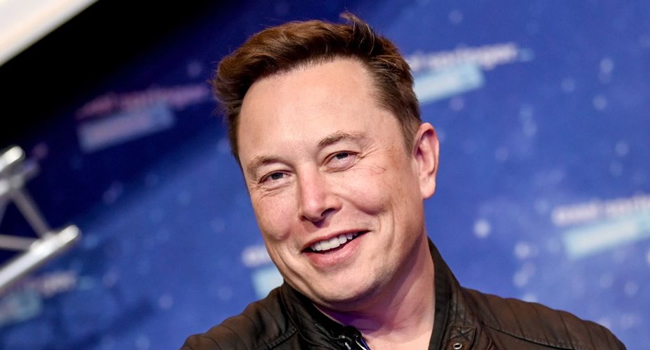 Elon Musk has sold $6.9 billion shares of Tesla stock ahead of Twitter's court case, taking advantage of a recent rise in the electric vehicle maker's stock price.
This is according to a series of SEC regulatory filings seen on Tuesday.
The sale is the first since the CEO of Tesla and SpaceX sold $8.5 billion of stock in April, shortly after agreeing to a $44 billion purchase of Twitter.
He did so to increase his cash reserves as he deals with Twitter's demands to complete the acquisition.
Musk first embarked on significant stock sales late last year, with a large part of the proceeds from stock option exercises being paid in tax.
At the time, he polled his followers on Twitter about whether they wanted him to sell part of his stock and pay tax, before going on to sell about $16.5billion worth of shares.
In the weeks following the offer for Twitter, worries that Musk would be forced to sell off a sizable portion of his Tesla stake in a declining market hung over the stock price of the electric vehicle manufacturer. These worries were only allayed after he announced that he was dropping the bid in early July.
By July 8, Musk announced on Twitter that the agreement was ending.
He said Twitter understated the number of bots, spam, and phoney accounts on its network and failed to provide him with all the facts he required to proceed with the transaction.

The court is scheduled to hear the lawsuit filed by Twitter against Musk to compel him to complete the transaction in early October. While Twitter has maintained that its regulatory disclosures were complete, Musk has asserted that he can back out of the agreement because the business understated the amount of traffic that originates from bots on its network.
Under the terms of his Twitter offer, Musk is personally responsible for financing up to $33.5billion of the acquisition, with the rest coming from debt, though he has announced commitments from other investors of more than $7billion.

The Twitter agreement provides for a $1billion break-up fee. But it also requires "specific performance", meaning that Musk must go ahead with the purchase unless he can prove that he was misled or a "material adverse event" has occurred on Twitter.
He could also walk away if the debt needed to close the deal is no longer available.

The tension has heightened ahead of the October court hearing, putting Musk at risk of being obliged to proceed with the deal under its original conditions or to try to settle out of court.
Naira drops at parallel market despite EFCC's clampdown
The naira, on Wednesday, weakened against the dollar at the parallel section of the foreign exchange market.
Bureaux De Change operators (BDCs), popularly known as 'abokis', who spoke to newsmen in Lagos, said the local currency depreciated by N15 or 2.3 percent to trade at N680 per dollar at the street market.
Last week, the naira closed at N665 to a dollar at the street market.
The street traders put the buying price of the dollar at N665 and the selling price at N680, leaving a profit margin of N15.
They said scarcity has returned to the FX market.
"Demand is high, and there is no dollar. If you tell a customer to sell a dollar to you for N650, he will tell you that he saw it online for N670 or N675. We also have to make our gain. We are buying and selling to make a profit," a trader at the Ikeja market told newsmen.
On the official market, the naira appreciated by 0.52 percent to close at N428.75 to a dollar on Tuesday, according to FMDQ OTC Securities Exchange, a platform that oversees foreign-exchange trading in Nigeria.
Whatsapp introduces new privacy features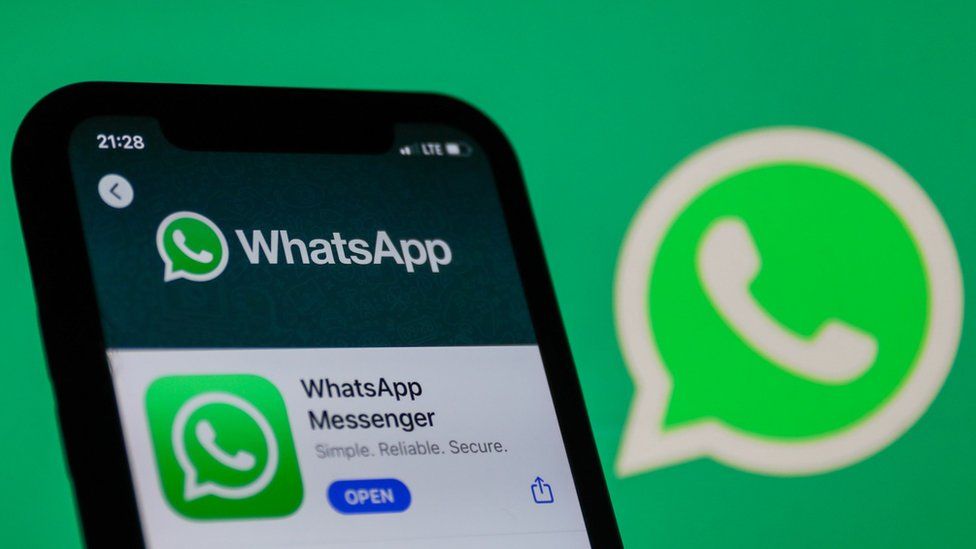 Worldwide instant messaging app, Whatsapp has introduced new features as part of security measures to make the app safer and easier for users.
The green app is one of the most used social media used for both personal use and business with approximately two billion downloads.
The founder of Meta, Mark Zuckerberg said, "we'll keep building new ways to protect your messages and keep them as private and secure as face-to-face conversations."
The new privacy features added to the latest update include exit group chats without notifying everyone; the power to choose who can see when you're online for the number of contacts you want; and preventing screenshots from pictures and videos when it is put on view once.
According to Meta, the new features translate to more privacy, more protection and more control by users.
"We believe messaging and calling should always be as private and secure as having face-to-face conversations. Kind of like if two people were talking and no one else was around.
"WhatsApp protects the personal calls and messages of users with default end-to-end encryption, so no one but the intended recipient can hear or see them. But that is just one important part of protecting your privacy," a statement on the Whatsapp blog partly reads.
"Over the years, we've added new layers of privacy protections to give you multiple ways to secure your messages, including disappearing messages that self-destruct, end-to-end encrypted backups when you want to save your chat history, 2-step verification for added security, and the ability to block and report unwanted chats.
"Today, we're excited to bring several new privacy features that provide even more layers of protection and give you more control over your messages. This is all part of how we work to keep your conversations secure on WhatsApp," it added.
Leave Groups Silently:
"We love our group chats but some are not forever. We're making it possible to exit a group privately without making it a big deal to everyone. Now, instead of notifying the full group when you are leaving, only the admins will be notified. This feature will start to roll out to all users this month."
Choose Who Can See When You're Online:
"Seeing when friends or family are online helps us feel connected to one another, but we've all had times when we wanted to check our WhatsApp privately.
For the moments you want to keep your online presence private, we're introducing the ability to select who can and can't see when you're online. This will start rolling out to all users this month."