Women are judged very harshly for showing anger — but we won't stop – Chimamanda Adichie
Chimamanda Adichie, the Nigerian novelist, says women are judged very harshly for showing anger, while men do not get the same treatment for showing the same emotion.
The renowned author called on women, especially black women, to keep showing anger until it becomes ordinary.
In conversation with Melinda French Gates at the Goalkeepers Summit 2022 in New York, Adichie said women must keep showing anger and demanding their space regardless of the consequences.
"Women are judged very harshly when they show anger, but when black women show anger, it is catastrophic," she said.
"That becomes the thing they are known for — it's awful. But I keep saying to black women, we have to keep showing anger. One day, it will become ordinary, because we are human."
She added that women get labelled and called names for insisting on their space, and "that sometimes holds women back".
When a woman insists on speaking, "somebody says she is being a B. *. T. C. H., so she gets labelled for insisting on her space. But I really think it's important for us to be willing to take up those consequences".
Responding to Adichie's comment, Melinda French Gates, co-chair of the Bill and Melinda Gates Foundation (BMGF), said "sometimes, anger has a role, it helps you change or create change, and if channelled right".
"Women have voices, it's not that someone needs to give us our voices, we have voices, but we have to use them fully and not let anyone hold us back.
French Gates called on women to take on "decision-making authority, bodily autonomy," in order to have resources at their disposal, and not just be on the receiving end of good policy, but be the one making the policies for women.
In the 2022 Goalkeepers Report theme "The Future of Progress" and published earlier in the month, French Gates said "we can't just talk about empowering women without making sure they are actually gaining power in their families and communities".
She said, "the world won't reach gender equality until at least 2108—three generations later than we'd hoped".
As co-chair of the foundation, she adds that "we can't just talk about empowering women without making sure they are actually gaining power in their families and communities".
She highlights the difference between women having money and possessing the power to spend it without pressure from their husbands.
Abdul Samad Rabiu receives Nigerian army recognition award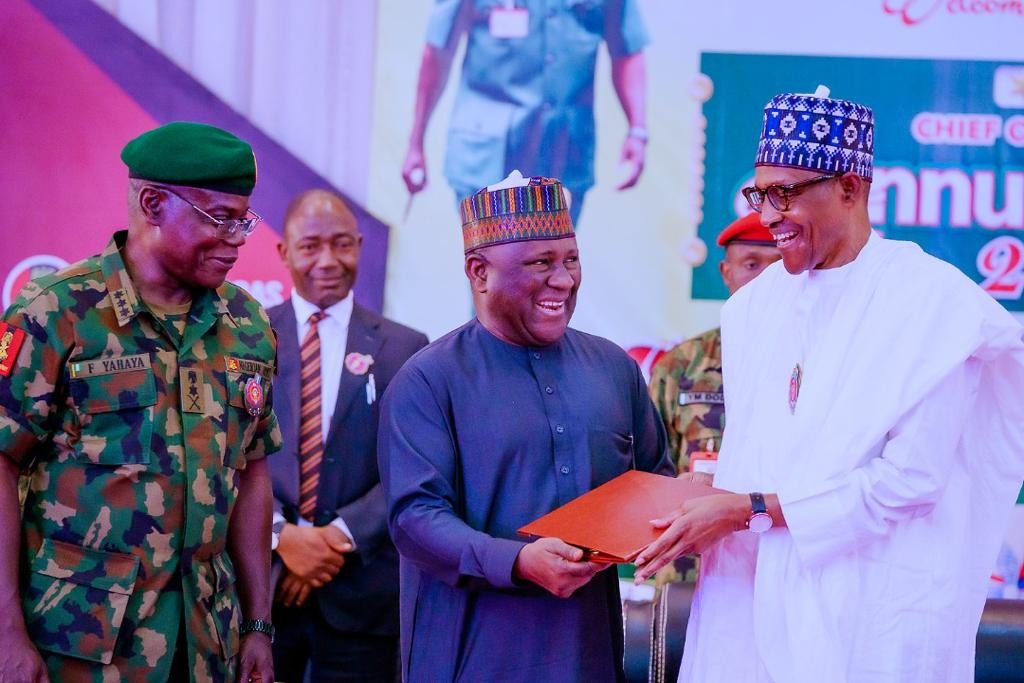 The Nigerian army has awarded Abdul Samad Rabiu, founder of BUA Group, for his support to the institution through his company's foundation and his private philanthropy, the Abdul Samad Rabiu Africa Initiative (ASR Africa).
The award was presented by President Muhammad Buhari at the 2022 Nigerian army 'chief of army staff' conference in Sokoto.
Faruk Yahaya, chief of army staff, joined Buhari during the presentation.
In a statement on Monday, Rabiu thanked the Nigerian army for the recognition, saying it was a call to do more.
"Personally, I am very honoured to have received this recognition award today," he said.
"Our security agencies are doing so much and have sacrificed a lot to keep us safe. We must acknowledge visible progress and support where we can as individuals and the private sector."
Rabiu further urged others in the private sector to join hands in supporting visible government efforts in the security and social development space.
According to the statement, the billionaire's contributions include a N2 billion donation to the army, plans to refurbish and equip science laboratories as well as libraries in six command secondary schools across the various regions in Nigeria, infrastructure development and refurbishment of barracks, provision of kits, equipment, amongst others.
Speaking on the award ceremony, Yahaya highlighted the numerous achievements of the Nigerian army and thanked eminent Nigerians, security agencies, and the government for supporting the institution in its quest to defend the country's territorial integrity and sovereignty against external aggression while also giving aid to civil authorities in mitigating internal security challenges in the country.
Meanwhile, at the 16th annual Africa CSR awards (SERAS), the BUA founder was named the chief executive officer (CEO) of the year 2022, while BUA Group and ASR Africa bagged three awards namely: 'best company in social impact and human capital advancement in Africa', 'impact investor of the year', and 'best company in infrastructure development'.
The awards were given for the firms efforts in driving impactful change and sustainable development through various ASR Africa and BUA foundation projects in the year 2022.
EFCC launches manhunt for Kano APC senatorial candidate, Abdulsalam Zaura over '$1.3m fraud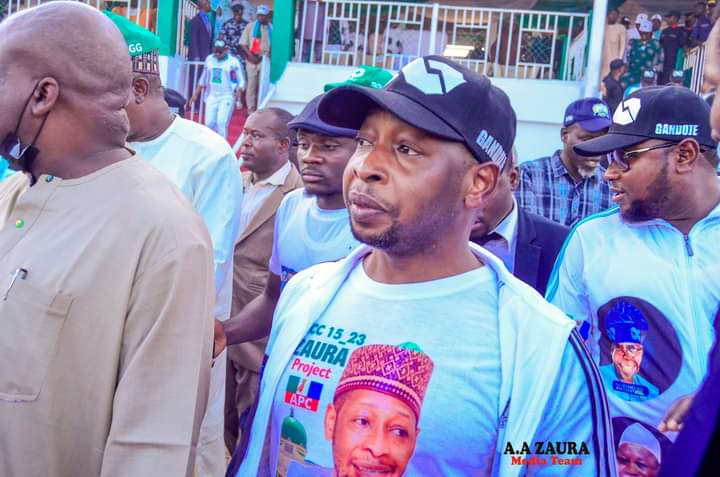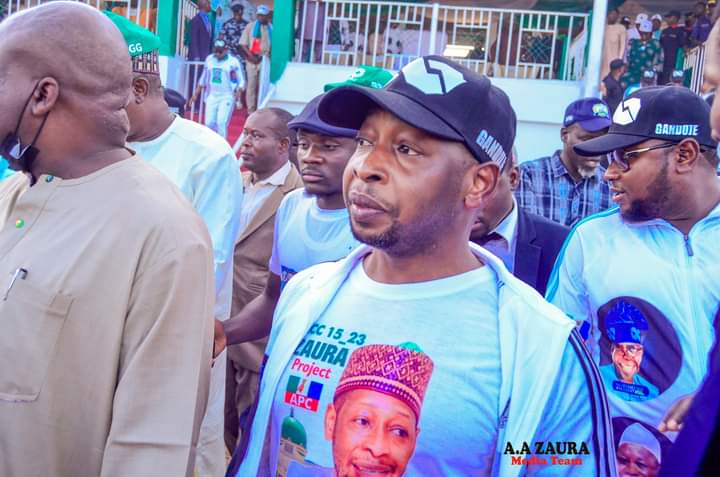 The Economic and Financial Crimes Commission (EFCC) says it is making efforts to arrest Abdulsalam Zaura, the All Progressives Congress (APC) candidate for Kano central senatorial district, over alleged fraud.
Ahmad Rogha, counsel to EFCC, said this on Monday while speaking with journalists at the federal high court in Kano.
BACKGROUND
In 2018, EFCC had arraigned Zaura, better known as A.A. Zaura, on a five-count charge bordering on fraud before a federal high court in Kano.
The anti-graft agency had accused Zaura of defrauding a Kuwaiti national by obtaining the sum of $1,320,000 under the pretext that he is in the business of building properties in Dubai, Kuwait, and other Arab countries.
In June 2020, Lewis Allagoa, the presiding judge, found the defendant not guilty and discharged him on all counts.
Dissatisfied with the judgment, the EFCC approached the court of appeal.
In April 2022, a court of appeal sitting in Kano ordered a fresh trial.
TRIAL STALLED OVER ABSENCE OF JUDGE
On Monday, the trial of Zaura was stalled because Mohammad Yunusa, the judge, was absent from court as he was said to be attending to other national issues outside Kano.
In the previous court sitting, the trial judge had ordered the EFCC to produce the accused person in court owing to the latter's absence.
Speaking on the development, Rogha said the defendant was supposed to be in EFCC custody, adding that the agency will ensure he is in court at the next sitting.
"We are looking for Zaura and he will be arrested as soon as we find him," he said.
"Ordinarily, he was supposed to be in our custody and the court has affirmed that. But I can assure you, he would be arrested and brought to court on the next adjourned date — 30th January, 2023."
In a counter argument, Ibrahim Waru, counsel to the defendant, said EFCC does not possess any legal authority to arrest his client.
Waru also said it was not necessary for his client to be in court on Monday since the court did not sit.
Budget Padding: Senate clears Finance Minister, Zainab Ahmed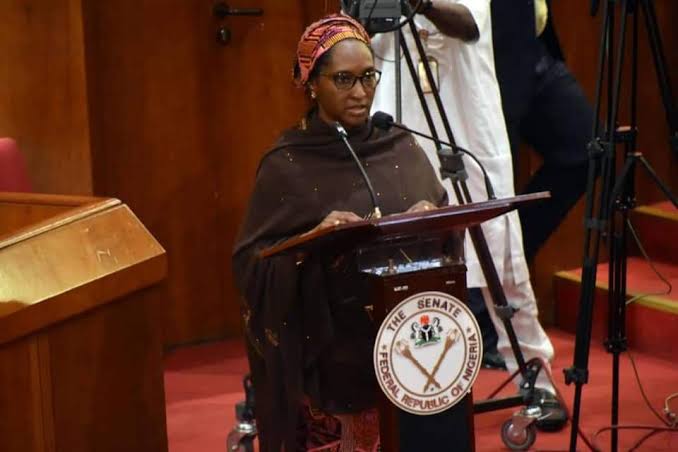 The Senate has on Monday cleared the Minister of Finance , Budget and National Planning , Mrs Zainab Ahmed of alleged insertions in budgetary provisions of some Ministries , Departments and Agencies ( MDAs).
The Senate gave the Finance Minister a clean bill of health on alleged series of puddings in the proposed N20.51trillion 2023 budget when she appeared before the Senator Barau Jibrin, APC, Kano North led Senate Committee on Appropriations to make clarifications on the issues
Satisfied by her submission , the Chairman of the Committee on Appropriations, Senator Jibrin said that the clarifications presented by the Minister were well understood by all the committee members and thereafter hailed her for ensuring transparency with capturing of such loans or grants in the budget .
Meanwhile, the Senate has frowned at shoddy implementation of the National Social Investment Programme ( NSIP) based on lack of records of verifiable beneficiaries .
In her presentation, the Finance Minister told the Committee that the various sums some heads of agencies feigned ignorance of during their interface with relevant committees for budget defence , were approved by the Federal Executive Council ( FEC), before budget presentation itself by President Muhammadu Buhari on Friday , October 7, 2022.
Ahmed said, "All the proposed budgetary sums like the N206billion in the Ministry of Humanitarian Affairs, Disaster Management and Social Development , the N8.6billion in the Ministry of Defence , N195.468billion in the estimates for the Ministry of Power etc , were all captured before presentation by Mr President.
"Most of these sums are bilateral or multilateral loans captured in the budget of agencies selected for projects execution for sole purpose of transparency.
"The totality of such loans captured in the proposed budget of the relevant agencies is N1.771trillion .
"Had heads of the affected MDAs carried out thorough scrutinization of their approved budgetary proposals , the issue of insertion or budget padding wouldn't have arisen at all, realization of which made the Minister of Defence , Bashir Magsshi to apologise after feigning ignorance of N8.6billion in his Ministry's budget during interface with Senate Committee on Defence "