Women are judged very harshly for showing anger — but we won't stop – Chimamanda Adichie
Chimamanda Adichie, the Nigerian novelist, says women are judged very harshly for showing anger, while men do not get the same treatment for showing the same emotion.
The renowned author called on women, especially black women, to keep showing anger until it becomes ordinary.
In conversation with Melinda French Gates at the Goalkeepers Summit 2022 in New York, Adichie said women must keep showing anger and demanding their space regardless of the consequences.
"Women are judged very harshly when they show anger, but when black women show anger, it is catastrophic," she said.
"That becomes the thing they are known for — it's awful. But I keep saying to black women, we have to keep showing anger. One day, it will become ordinary, because we are human."
She added that women get labelled and called names for insisting on their space, and "that sometimes holds women back".
When a woman insists on speaking, "somebody says she is being a B. *. T. C. H., so she gets labelled for insisting on her space. But I really think it's important for us to be willing to take up those consequences".
Responding to Adichie's comment, Melinda French Gates, co-chair of the Bill and Melinda Gates Foundation (BMGF), said "sometimes, anger has a role, it helps you change or create change, and if channelled right".
"Women have voices, it's not that someone needs to give us our voices, we have voices, but we have to use them fully and not let anyone hold us back.
French Gates called on women to take on "decision-making authority, bodily autonomy," in order to have resources at their disposal, and not just be on the receiving end of good policy, but be the one making the policies for women.
In the 2022 Goalkeepers Report theme "The Future of Progress" and published earlier in the month, French Gates said "we can't just talk about empowering women without making sure they are actually gaining power in their families and communities".
She said, "the world won't reach gender equality until at least 2108—three generations later than we'd hoped".
As co-chair of the foundation, she adds that "we can't just talk about empowering women without making sure they are actually gaining power in their families and communities".
She highlights the difference between women having money and possessing the power to spend it without pressure from their husbands.
Eriscofood to sue customer for N5 billion over defamation post
Eriscofoods is gearing up to take legal action against Chioma Egodi, over "defamatory content" about the company.
They plan to sue her for a substantial sum of N5 billion.
Eric Umeofia, Eriscofoods' founder and President, revealed this during an interview with Arise News on Thursday.
Their decision to pursue this lawsuit is rooted in Chioma's failure to issue a public apology on social media, thereby harming the company's reputation, an agreement he claims was reached by both parties.
Umeofia emphasized the significant challenges Eriscofoods faced due to these "baseless accusations" and underscored the importance of receiving a public apology.
He stated, "We will be suing her for N5 billion. I have a credit line of $15 million from two customers that is now suspended by a Chinese company. They claim that I may not be able to repay the credit they extended to me. So, I am suing her for not posting the apology letter. If she refuses to comply, we will meet in court."
Umeofia expressed his frustration, asserting that Chioma had never been a customer of Eriscofoods and challenging her unsubstantiated claims.
He recounted how he sought the help of the Inspector General of Police to locate Chioma, leading to a meeting with her and her family.
She eventually admitted to wrongdoing and offered a written apology, although Umeofia did not have a copy at the time.
In a heated address, Umeofia highlighted the challenges his company faced, including stiff competition and unwarranted criticism.
He criticized the situation where smaller entities could oppress larger ones without repercussions, lamenting the lack of support for larger companies.
Independence Day: FG declares next week Monday public holiday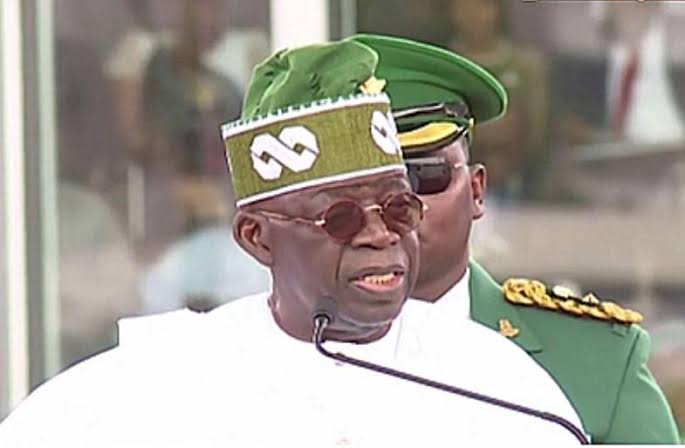 The Federal Government has declared Monday, October 2 as a public holiday in commemoration of the 63rd independence celebration.
Dr. Olubunmi Tunji-Ojo, the Minister of Interior, announced this on behalf of the government in Abuja.
Also, he congratulated all Nigerians at home and in the Diaspora on the occasion.
He pledged the government's unwavering dedication to addressing the country's ongoing challenges.
It is today a known fact that difficult Socio-Economic and Security challenges are global, and Nigeria is not isolated," the Minister said in a statement signed by the Permanent Secretary of the Ministry Dr. Oluwatoyin Akinlade.
He also stated that;"Our warm welcoming spirit and love as well as our unbounded human capital and the richness of our land makes Nigeria unarguably the leading black Nation in the World being Africa's pride and beacon of hope for the Renewed Hope of President Bola Ahmed Tinubu, GCFR
"While wishing the citizens a memorable independence celebration, the Minister recalled that our founding fathers, despite the differences in faith, tribe, and tongue, came together for Nigeria's freedom which we enjoy today.
"The Minister assured that this Administration through the Renew Hope Agenda will ensure a better Nigeria for all citizens, as a befitting tribute to our heroes past", the statement added.
Tunji-Ojo said the greatness ahead of the country was achievable if all citizens worked together in unity.
NIMET warns of 48-hour heavy rainfall across 24 states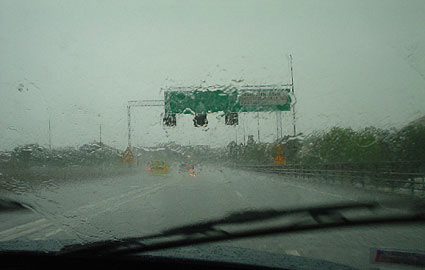 The Nigerian Meteorological Agency has issued a notice to residents in various states, including the Federal Capital Territory, Edo, Kwara, and 22 other states, warning of 48 hours of heavy rainfall set to commence on Thursday.
In their weekly heavy rainfall forecast report released on Wednesday, the agency also alerted residents to the likelihood of flash floods in these areas.
The affected states are Katsina, Kano, Jigawa, Bauchi, Gombe, Plateau, Borno, Adamawa, Taraba, Kaduna, Niger, Nasarawa, Kogi, Enugu, Delta, Bayelsa, Abia, Anambra, Akwa Ibom, Cross River, Ebonyi, Kwara, and Benue.
According to the bulletin,"Moderate to heavy rainfall is anticipated between Thursday, September 28th, and Friday, September 29th, 2023, in parts of Katsina, Kano, Jigawa, Bauchi, Gombe, Plateau, Borno, Adamawa, Taraba, Kaduna, Niger, Nasarawa, Kogi, Enugu, Edo, Delta, and Bayelsa."
"Abia, Anambra, Akwa Ibom, Cross River, Ebonyi, Kwara, Benue State, and the Federal Capital Territory."
NiMet, in its advisory, cautioned that other regions of the country would experience light to moderate rainfall. Regarding the expected impact of the rains, NiMet warned that "the anticipated moderate to heavy rainfall could lead to flash flooding in the affected areas."
The agency also noted that strong winds would accompany the rains, with the most powerful winds expected in parts of Adamawa, Borno, Gombe, Bauchi, Yobe, Jigawa, Kano, Katsina, Zamfara, Sokoto, and Kebbi State.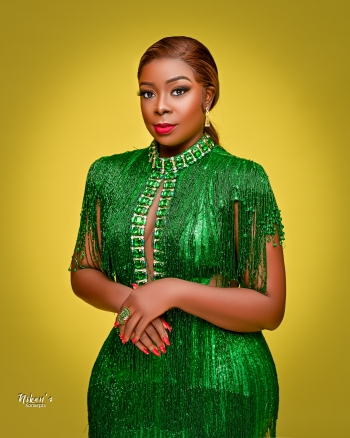 Bodex F. Hungbo, SPMIIM is a multiple award-winning Nigerian Digital Media Practitioner, Digital Strategist, PR consultant, Brand and Event Expert, Tv Presenter, Tier-A Blogger/Influencer, and a top cobbler in Nigeria.
She has widespread experiences across different professions and skills, which includes experiences in; Marketing, Media, Broadcasting, Brand and Event Management, Administration and Management with prior stints at MTN, NAPIMS-NNPC, GLOBAL FLEET OIL AND GAS, LTV, Silverbird and a host of others