7 reasons why swimming is better for you than the gym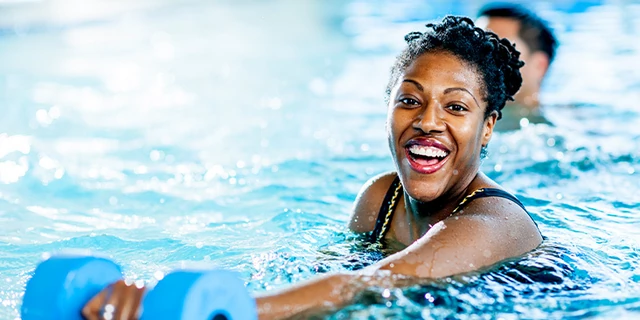 Without affecting your bones and joints, an hour of swimming burns almost the same amount of calories as running.
It also combines muscle and cardiovascular workout, making it the best activity to get an entire body workout at the same time.
But before we get into the benefits of swimming, how does one get started on doing their laps at the pool?
If you are a beginner, fortunately, many gyms have swimming services.
Because of swimming's intensity, however, it is better to start with a pool near your residence in order to access your home easily to rest after a swimming session.
Preparing the muscles
Get a trainer if you need help getting started.
You may want to warm up your muscles by starting at the gym for strength training to wake your muscles before hitting the water.
Strength training includes squats, deadlifts (bodyweight or overhead for half bodyweight), pull-ups (assisted or unassisted) and double-digit reps.
Abide by the pool rules and ask for help where you think you might need it.
Caution and safety
As with any other workouts, swimming requires that you get a greenlight from your doctor in case of injury or medical issues.

Swim within designated areas.

Bring a friend along if the swim area does not have a lifeguard.

Take swimming lessons if it is your first time.
It is recommended to swim when the sun is not high up in the sky.

Carry lotion to protect your skin.
Drink plenty of water, the exercise causes dehydration even if you will feel cool from the water.
Avoid caffeinated drinks and alcohol when you are going for a swim.
Benefits
Full body work out
It spikes your heart rate without straining the body, builds muscle endurance and strength while toning them.
All swimming techniques focus on various muscle groups while the water makes for gentle resistance. The techniques include breaststroke, backstroke, sidestroke, butterfly, freestyle. No matter which one you try, it will work a set of muscles.
Cardiovascular workout
Swimming improves your heart and lungs function and makes them strong. Research at the TrustedSource shows that swimming lowers blood pressure and regulates blood sugar.
Safe for injures and other bone conditions
Swimming is appropriate exercise for people who have injuries, arthritis, People with Disabilities (PwDs), among other conditions that might prohibit high-impact exercise.
It also provides pain relief, reduces stiffness and supports recovery for those who have injuries.
Safe for asthmatics
Swimming involves breathing exercises that require holding one's breath. These are great practice for boosting lung capacity and gaining control over breathing. However, indoor pools are recommended and a greenlight from the doctor is required since some studies suggest that chemicals used to treat pools might aggravate the condition. If possible, find a pool that uses salt instead of chlorine.
Burns calories
A person of 72 Kilograms burns approximately 423 calories within an hour of swimming at a leisurely pace. At a vigorous pace, the same person can burn up to 715 calories.
In comparison to walking at a leisurely pace, the same person would burn 183 calories in an hour while a trained person might burn about 365 calories in the same time.
Improves your sleep
Swimming offers relief from sleep disorders like insomnia compared to cycling, walking and Stairmaster. For people limited by one issue or another and can't get into high-end exercises, swimming is the best and safest option.
Safe during pregnancy
One study from TrustedSource indicated that expecting mothers who swam in the early trimesters had a reduced risk of going into preterm labour and sustaining congenital defects.
Ask for permission from your doctor first before taking up swimming or any other exercise programme during pregnancy.
Smoking 3 sticks of cigarette reduces life by 24 hours, says Health expert, Prof Olatunji Aina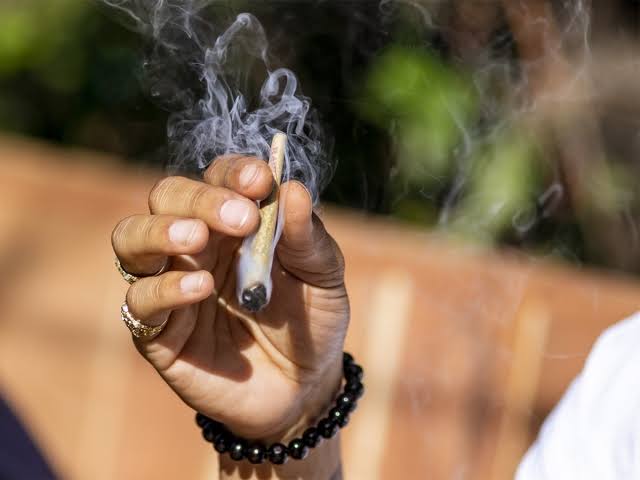 'Smokers are liable to die young' – This was Prof. Olatunji Aina's submission as a keynote speaker at Vanguard's 2nd Mental Health Summit that held on Thursday in Lagos.
The summit themed: "Mental Health in a Distressed Economy – Drug Abuse: A New Force Driving Mental Health Crises in Nigeria" brought together health experts to speak on the condition that has been referred to as a 'silent killer'.
Prof Aina who is also a Consultant Psychiatrist identified excessive smoking as one of the conditions that could lead to mental health issues.
He said: "It has been discovered that frequent, persistent smoking can also cause mental health issues and early death.
"According to findings, smoking a stick of cigarette reduces your life by eight hours, so when you smoke three sticks, you know one day of your life is gone. And we know there are those who smoke more than three sticks in a day.
"The damage is does to one's health cannot be overemphasised, this is why there is always a warning that comes with smoking."
He further called for more attention to be paid to those battling mental health issues alongside improved advocacy.
Other causes of mental health issues as listed by Prof. Aina are poverty, insomnia and illnesses.
COZA Church Founder Biodun Fatoyinbo survives stroke (Photos)
Founder, Commonwealth Of Zion Assembly, COZA, Pastor Biodun Fatoyinbo, who reportedly suffered a stroke a few months ago, has overcome the health issue and is well and alive.
The controversial cleric, who has been away from the spotlight for about seven months, recently put out new pictures of himself after he survived the stroke.
The once bespectacled cleric now looks very emaciated.
He is currently in Manchester with his family and some of his church members for a church programme.
Drinking alcohol in pregnancy can alter baby's brain structure, study warns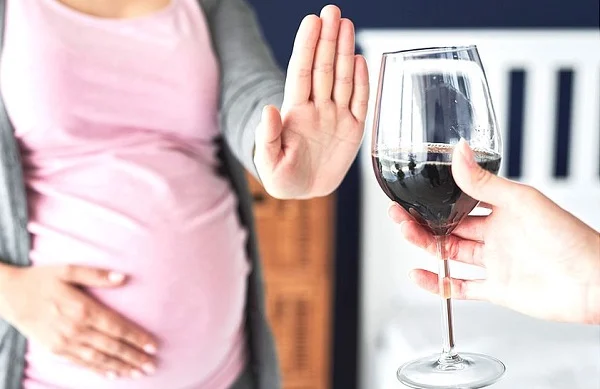 An MRI (magnetic resonance imaging) study has found that drinking alcohol even in moderate to low amounts during pregnancy can change the baby's brain structure and delay its development.
For the study presented on Tuesday at the annual meeting of the Radiological Society of North America (RSNA), a group of researchers analysed MRI exams of 24 foetuses with prenatal alcohol exposure.
The foetuses were between 22 and 36 weeks of gestation at the time of the MRI.
Alcohol exposure was determined via anonymous surveys of the mothers.
Seventeen of 24 mothers drank alcohol relatively infrequently, with average alcohol consumption of less than one alcoholic drink per week.
Three mothers drank one to three drinks per week, and two mothers drank four to six drinks per week.
One mother consumed an average of 14 or more drinks per week.
Six mothers also reported at least one binge drinking event exceeding four drinks on one occasion during pregnancy.
The researchers found that the foetal total maturation score (fTMS) for the babies with alcohol exposure was significantly lower than in the age-matched controls while the right superior temporal sulcus (STS) was shallower.
STS, the researchers explained, is involved in social cognition, audiovisual integration, and language perception.
The researchers said the brain changes were seen in the foetuses even at low levels of alcohol exposure.
"We found the greatest changes in the temporal brain region and STS. We know that the formation of the STS has a great influence on language development during childhood," said Gregor Kasprian, senior author of the study.
Although they stated that the long-term effects are still unclear, the researchers said alcohol consumption during pregnancy can expose the foetus to a group of conditions called foetal alcohol spectrum disorders.
Babies born with fetal alcohol spectrum disorders, they added, could develop learning disabilities, behavioral problems, or speech and language delays.