Nigerians descends on Abike Dabiri for calling Twitter user 'ode'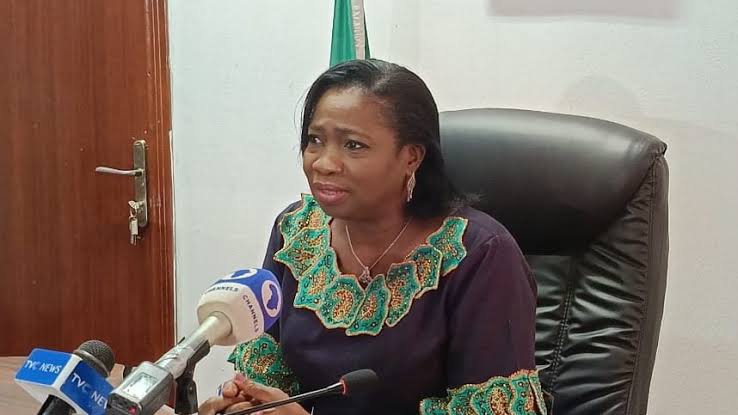 Abike Dabiri-Erewa, chairperson of the Nigerians in Diaspora Commission (NiDCOM), has come under fire for using a vulgar word in response to a Twitter user's brash comment.
The former lawmaker, who was responding to the report of an ongoing fracas between the Indians and Nigerians at the University campus near Delhi on Monday, was met with the rude comment by a social media user.
Reacting to the insult, Dabiri-Erewa called the user "ode" – which means "fool" – adding that the said user went to Indonesia to engage in cultism and drugs.
However, her response has come under fire from those who felt disappointed and expected more from an "employee of the Nigerian government."
Below are some reactions from Twitter
@abikedabiri Abike you should be very ashamed of yourself. Just because I told you to stop doing yeye eye service and concentrate on rescuing many innocent Nigerians locked up abroad especially in Thailand, Indonesia and Malaysia, you turned around to say I went to do cultism /1 pic.twitter.com/ZmTOli71kz

— Aggressively Obedient – Avoid me. (@sensegiver1) October 17, 2022
She doesn't get the point. If you had called him mumu, it's a different thing. You stereotyped the citizens you're expected to plead their cause to the International Community. Next time you want to act on their behalf, the Countries will direct you to this tweet. https://t.co/xZgqkPB9jH

— Ridwan Oke (@Ridwanullahii) October 18, 2022
Dear Abike @abikedabiri , What is this? 🤦🏾‍♀️. Kai. This is messy. Please clean it up. Quickly. Please.✍🏾 https://t.co/TQ5lc1qIxv

— Oby Ezekwesili (@obyezeks) October 18, 2022
This is a foul breach of propriety and common decency, Abiri. You're an employee of the Nigerian government not a garrulous market woman and private citizen.

Delete this post immediately and have some respect for the Nigerian people https://t.co/IYvv4GHNOg

— Dr Aloy Chife (@ChifeDr) October 18, 2022
Lmaooo! Foreigners will stereotype young Nigerians, and we will excuse them for not knowing better, but when the very person that is supposed to be protecting our interests in the diaspora stoops this low because of personal exchanges on here, it is nothing but disappointing! https://t.co/KKLKacIL8E

— Cross˚ (@Elkrosmediahub) October 18, 2022
If you aren't interested in the position you presently hold anymore, STEP DOWN so that you can feel free to insult the people you're meant to protect in public. Diplomacy is part of your job Abike! You didn't even need to respond him! https://t.co/fqV42B1Fko

— Amos Dede (@ams8071) October 18, 2022
This is the official Twitter account of the Head of Nigerians In Diaspora Commission (NIDCOM) accusing a young Nigerian of pushing drugs in a foreign country.

A Government Official 😮😮😮😮.

In a sane country, this woman should be losing her job first thing this morning. https://t.co/LDB0AKDpAy

— SportsDokita (Odogwu ☝️) (@Sports_Doctor2) October 18, 2022
that this woman has kept her job as the chair of the nigerian diaspora commission — a pretty useless body in its own right — is all the evidence you need that it's not what you know, but who you know, that matters. https://t.co/cqcqkH1QpD

— Chris O. Ògúnmọ́dẹdé (@Illustrious_Cee) October 18, 2022
If Nigeria was a sane country, there's no reason this woman should be doing anything other than hawking Agege bread around ijesha https://t.co/yrxPlG1klS

— Joey (@Joey__Deee) October 18, 2022
Open disdain and unsubstantiated accusations like these are seen as factual by foreign policy makers which further reinforces their stereotypes of Nigerians.

If our own officials say so, who are they to not believe them? https://t.co/n8Q8tlF7bx

— UncleFarr (@UncleFarr) October 18, 2022
From a govt official? This is unbelievable! Indeed, elections have consequences. https://t.co/YkTSZLRzed

— Aku-N'esi-Obi-Ike (I) (@Makavelli275) October 18, 2022
Lagos state government approves use of Hijab in all schools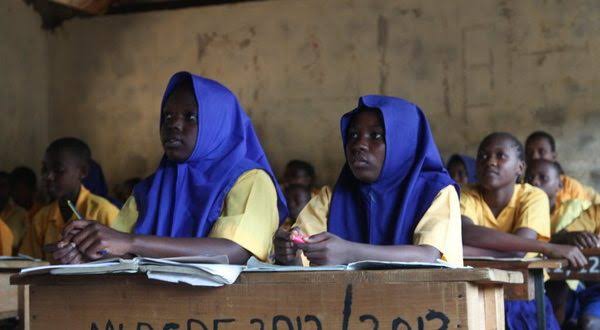 Lagos State Government has directed full compliance with the Supreme Court judgement that students in schools across the state can wear hijab to attend classes.

In a circular dated Monday December 5, 2022 and sighted by newsmen, the Head of Service, Mr Hakeem Muri-Okunola, directed to a number of pubic and private agencies and individuals, said there should be compliance with the directive, as it was in line with the decision of the apex Court in the land.

The statement read in part: "It is hereby notified for general information that the Supreme Court Judgement 8C.910/2016 delivered on the 17 of June, 2022 on the use of Hijab as it affects pupils/students in Lagos State schools has declared that students should be allowed to wear the Hijab if desired.

"A comprehensive guideline on the use of Hijab in schools will be issued by the state government in due course.
However, you are to note that the judgement is binding on all schools in the state.

" As a law abiding administration, all accounting officers are to note the contents of this circular for immediate compliance and give it the deserved service-wide publicity. "

However, officials of the state Ministry of Education did not respond to enquiries made by our correspondent regarding details of the implementation of the directive.
Buhari nominates Edward Adamu and Ahmad as CBN Deputy Governors
President Muhammadu Buhari has written the Senate, seeking the screening and subsequent confirmation of the former Central Bank of Nigeria, CBN, Director, Human Resources, Edward Adamu, for the position of Deputy Governor of the nation's apex bank.

According to the letter, read on Tuesday during plenary by the President of the Senate, Ahmad Lawan, the nomination of Adamu is for the second and last time in office.

President Buhari has also written the Senate, asking for the screening and confirmation of the CBN Deputy Governor, Mrs Aisha Ndanusa Ahmad for the second and last time in that position.

According to the President, the communication was in line with the provisions of Section 8(1) (2) of the Central Bank of Nigeria (CBN) (Establishment) Act 2007.

Also, President Buhari has written the Senate, seeking for the screening and subsequent confirmation of Ambassador Ayuba Ngbako from the Federal Capital Territory, FCT, as member of the Revenue Mobilization Allocation and Fiscal Commission, RMAFC.

President Buhari has also forwarded the 2023 Statutory budget proposals of the Federal Capital Territory (FCT) to the Senate for consideration and approval.

Buhari, according to the President of the Senate, sent the proposal pursuant to section 121 of the Constitution of the Federal Republic of Nigeria 1999 as amended, the Federal Capital Territory 2023 Statutory budget proposal for the kind consideration of the Senate.
Abdul Samad Rabiu receives Nigerian army recognition award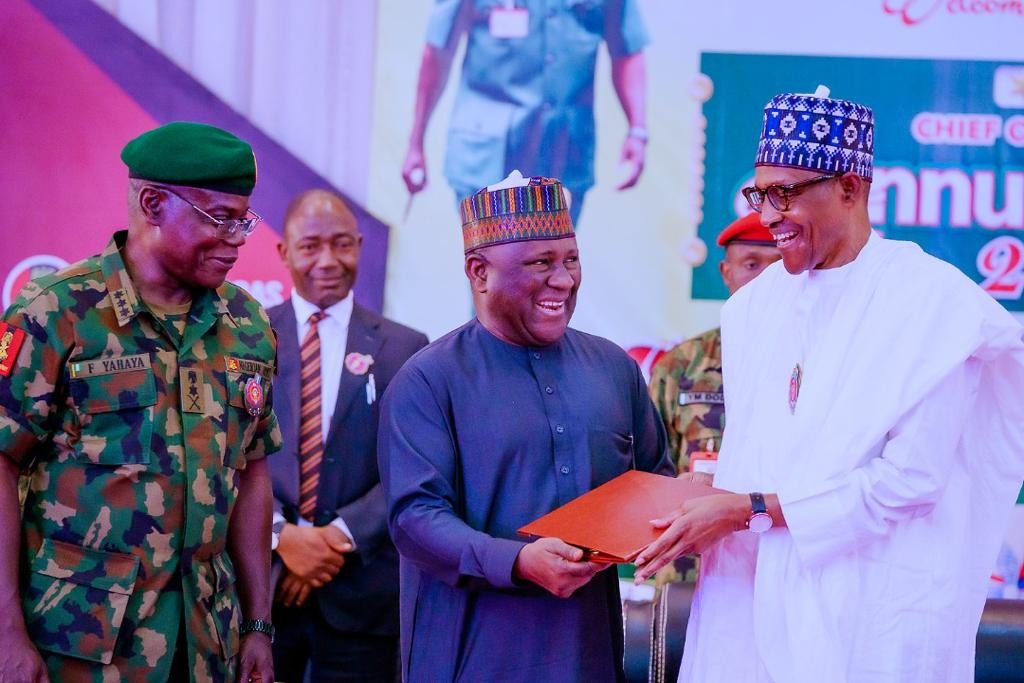 The Nigerian army has awarded Abdul Samad Rabiu, founder of BUA Group, for his support to the institution through his company's foundation and his private philanthropy, the Abdul Samad Rabiu Africa Initiative (ASR Africa).
The award was presented by President Muhammad Buhari at the 2022 Nigerian army 'chief of army staff' conference in Sokoto.
Faruk Yahaya, chief of army staff, joined Buhari during the presentation.
In a statement on Monday, Rabiu thanked the Nigerian army for the recognition, saying it was a call to do more.
"Personally, I am very honoured to have received this recognition award today," he said.
"Our security agencies are doing so much and have sacrificed a lot to keep us safe. We must acknowledge visible progress and support where we can as individuals and the private sector."
Rabiu further urged others in the private sector to join hands in supporting visible government efforts in the security and social development space.
According to the statement, the billionaire's contributions include a N2 billion donation to the army, plans to refurbish and equip science laboratories as well as libraries in six command secondary schools across the various regions in Nigeria, infrastructure development and refurbishment of barracks, provision of kits, equipment, amongst others.
Speaking on the award ceremony, Yahaya highlighted the numerous achievements of the Nigerian army and thanked eminent Nigerians, security agencies, and the government for supporting the institution in its quest to defend the country's territorial integrity and sovereignty against external aggression while also giving aid to civil authorities in mitigating internal security challenges in the country.
Meanwhile, at the 16th annual Africa CSR awards (SERAS), the BUA founder was named the chief executive officer (CEO) of the year 2022, while BUA Group and ASR Africa bagged three awards namely: 'best company in social impact and human capital advancement in Africa', 'impact investor of the year', and 'best company in infrastructure development'.
The awards were given for the firms efforts in driving impactful change and sustainable development through various ASR Africa and BUA foundation projects in the year 2022.