Rat strays into NDLEA exhibit room, 'gets high on cannabis' (Video)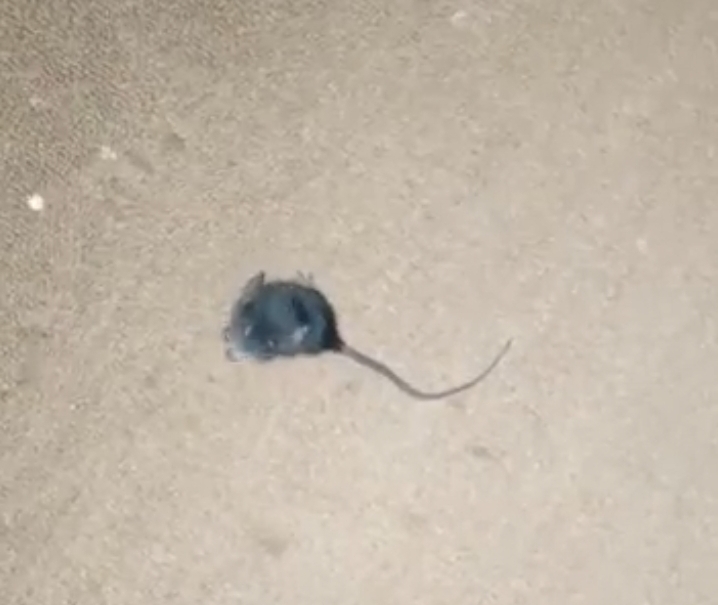 A rat has reportedly strayed into an exhibit storage room for cannabis in one of the commands of the National Drug Law Enforcement Agency (NDLEA).
Femi Babafemi, NDLEA spokesman, shared a video of the animal via his Twitter handle on Monday.
He said the rat began to misbehave some minutes after it strayed into the exhibit room on Friday.
The rat, which according to Babafemi was under the influence of cannabis, is seen spinning repeatedly.
The spokesman added that there is a message in the situation, asking Nigerians to shun mind-altering substances.
"Stray rat gets high on C/S: So this rat 🐀 on Friday strayed into the exhibit room where cannabis was stored in one of @ndlea_nigeria commands and few minutes after, it began to misbehave," Babafemi wrote.
"Need I say more? The message is clear. #SayNoToMindAlteringSubstances#"
Stray rat gets high on C/S: So this rat 🐀 on Friday strayed into the exhibit room where cannabis was stored in one of @ndlea_nigeria commands and few minutes after, it began to misbehave. Need I say more? The message is clear. #SayNoToMindAlteringSubstances# pic.twitter.com/Atzle80iRM

— Femi Babafemi (@FemiBabafemi) October 17, 2022
Spanish coastguard finds 3 migrants on ship's rudder — after 11-day voyage from Nigeria
The Spanish coastguard says it has rescued three migrants that stowed away on the rudder of a ship that arrived in the Canary Islands from Nigeria.
According to NAN, the Spanish coastguard made this known on Monday.
The tweet included a photograph of the three stowaways shown perched on the rudder of Althini II, an oil and chemical ship.
The Althini II was said to have arrived in Las Palmas in Gran Canaria on Monday after an 11-day voyage from Lagos, Nigeria.
According to Spanish data, migration by sea to the archipelago jumped 51% in the first five months of the year compared to a year earlier.
The incident comes barely a week after the International Organisation for Migration (IOM) claimed that at least 50,000 migrants died while journeying in search of a "better life" across the world since 2014.
The report had also listed Africans as the highest casualties with more than 9,000 deaths along dangerous routes like the Sahara and the Mediterranian sea.
Don't rush to courts over minor issues — adopt alternative dispute resolution – CJN tells Nigerians
Olukayode Ariwoola, chief justice of Nigeria (CJN), says more Nigerians should adopt alternative dispute resolution (ADR).
Ariwoola said this on Monday while speaking at the special session of the supreme court to mark the beginning of the 2022/2023 legal year and the swearing-in of 62 new senior advocates of Nigeria (SAN).
"The Nigerian public needs to be reminded on the need to do less litigation and embrace more of alternative dispute resolution to free the courts of this unnecessary over-stretching of human and material resources," he said.
"As rightly observed, Nigerians are the most litigious people on earth; especially the political class.
"In every little disagreement, we rush to court; and in every lost case, we rush to appeal even up to the supreme court, no matter how little the issue might be.
"That has obviously accounted for the several appeals pending in supreme court."
He said although the apex court has received harsh criticism concerning the backlogs of cases, "we are neither in any position to regulate case inflow to the court nor have the supernatural powers to attend to all in one fell swoop".
"We don't need to rush to court after every little disagreement. We have various alternative dispute resolution mechanisms across the country that we can conveniently leverage on, with a view to freeing the courts of this incessant case overload," he added.
He also spoke on the need for constitutional amendment to restrict some cases from reaching the supreme court.
"We have said it repeatedly that ordinarily, most appeals should be allowed to end at the court of appeal; but such constitutional provision is yet to be enacted, so we have no blame in it," he said.
"Rather, we are daily overburdened by that long awaited constitutional amendment as we work round the clock to attend to the plethora of appeals.
"There should also be amendment of the constitution to stop most interlocutory appeals from coming to the supreme court; they should be allowed to end at the court of appeal."
We want to make Lagos a model city on climate resilience in Africa, says Sanwo-Olu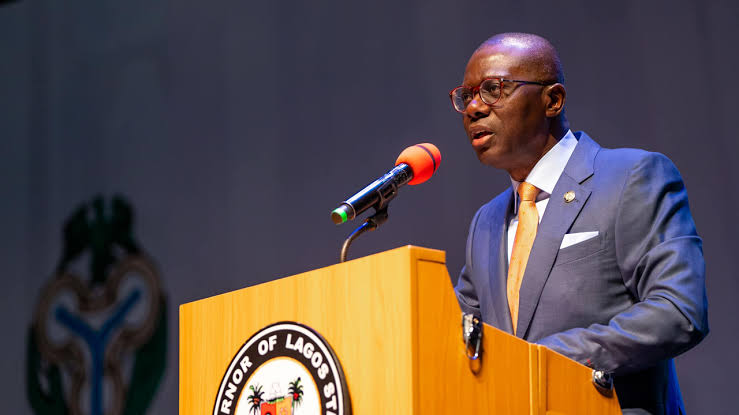 The Lagos government says it will improve the living conditions of residents of the state by building the needed partnerships with investors on climate resilience.
Babajide Sanwo-Olu, the state governor, said this at the just-concluded United Nations climate change conference (COP27) in Egypt.
During his presentation, Sanwo-Olu told investors that his administration hopes to protect the city from climate shocks and respond to the threats affecting livelihoods.
"We are taking bold action to address the impacts of climate change in Lagos. Way back in 2018, we developed the climate action plan, so we do have a plan for climate change in Lagos," he said.
"All of these plans are targeted at ensuring that we achieve net-zero by 2050 which is less than three decades from now.
"We have developed a portfolio of projects. We believe that these projects will essentially help achieve our goals. We are trying to see that we have an immediate response to climate threats. We want to build resilient infrastructure in all of our public spectrum. We want to ensure that we have resilient communities and be able to protect the vulnerable groups in our society.
"So, we see that even on these projects that we've mentioned, it comes to around like $8 billion, which we believe can come through private, public investments.
"We are looking to be able to attract low cost public funding, and where possible, commercial investment to support on this our resilient journey. We believe that investments will enable us to complete adaptation plans; it will also help us conduct extensive feasibility studies. In all of these, we want to make Lagos a model African city, a city for climate resilience in Africa."
Samuel Egube, Lagos commissioner for economic planning and budget, said the state has one of the most detailed adaptation plans and hopes that it can be a model for Africa and the world.
"In this plan, we have about 38 projects structured around three broad areas. One of the areas is to build resilience infrastructure and public places; the second one is to build resilient communities; and the third is to protect the vulnerable," he said.
"Around the infrastructure, one of them is to build about 18km of embankment and sea walls to protect our people. If that is done, it will protect over two million people, 700,000 of which are vulnerable populations.
"We also intend on the vulnerable community side to build risk insurance to cover over 8.5 million people. This is a parametric risk insurance, through satellite images and data that can trigger payout quickly when those risks occur."
Speaking on Oando's partnership with Lagos in its resilience drive, Ainojie Irune, president of Oando clean energy, said Lagos climate plans are in line with the company's strategic plans as an energy firm.
"We do understand that the value of energy is not necessarily in its feedstock or where it comes from, but its utilisation. Climate change has certainly brought a different question — how do we do this in a sustainable way? And all the sciences are pointing to our ambitions as a country for 2060. But Lagos state been even more ambitious. Business has set the timeline for 2050 — 10 years," Irune said.
"Now, that visioning alone is the reason why we're partnering with Lagos state, and the partnership is to ensure that we move 30 percent of the GHG emissions today from transport into renewable energy, taking off all the municipal buses on the road over a period of time and shifting them from diesel buses to electric buses across the entire state."