See 3 side effects of condoms you never knew
Condoms are one of the most commonly used methods of contraception today.
Contraceptive methods help to prevent pregnancies. This means using condoms is essentially a means of birth control.
However, while birth control may be the primary purpose, a condom is also able to provide other benefits to the user.
One such advantage is protection from sexually transmitted infections or STIs.
However, too much of a good thing is definitely bad for you, not to mention detrimental for your health.
While condoms are one of the greatest inventions known to mankind and help avoid the perils of STDs and unwanted pregnancies, it does have some ill effects.
Here are few side effects of condoms that you may not have known:
Allergy
Most condoms are made of latex, the fluid that is obtained from rubber trees.
The American Academy of Allergy, Asthma & Immunology research noted that some people experience an allergic response to the protein in the rubber. This is very rare.
The symptoms of latex allergy can vary in presentation and severity, ranging from sneezing, runny nose, hives, itching or flushing to more severe signs and symptoms, such as wheezing, swelling, dizziness, and light-headedness.
In certain instances, latex allergies can invoke anaphylaxis, a life-threatening condition. It is best advised for people who have latex allergy to switch to synthetic condoms.
However, the chances of condom tear during the act are high with these condoms and they aren't compatible with most vaginal lubricants too.
Acquiring other STDs
Condoms are proven highly effective against HIV and reduce the risk of other diseases, such as syphilis, chlamydia, gonorrhoea and HPV.
However, they do not afford protection against sexually transmitted diseases that can affect the outer layers of the skin, such as scabies infections and molluscum contagiosum.
Studies have discovered that although condoms can reduce the risk of genital herpes, they don't protect every part of the skin in which the herpes virus can asymptomatically shed and be transmitted to an infected sexual partner.
Risk of pregnancy
Condoms are mostly used to prevent unwanted pregnancies.
However, when used correctly, condoms can only guarantee 98 per cent protection and if used in an improper manner 15 out of 100 women get pregnant.
So, if you are using a condom to prevent unwanted pregnancy, be sure that you are using a fresh piece and know how to use it right.
Condoms that have crossed their expiry date become brittle and could break during intercourse.
COZA Church Founder Biodun Fatoyinbo survives stroke (Photos)
Founder, Commonwealth Of Zion Assembly, COZA, Pastor Biodun Fatoyinbo, who reportedly suffered a stroke a few months ago, has overcome the health issue and is well and alive.
The controversial cleric, who has been away from the spotlight for about seven months, recently put out new pictures of himself after he survived the stroke.
The once bespectacled cleric now looks very emaciated.
He is currently in Manchester with his family and some of his church members for a church programme.
Drinking alcohol in pregnancy can alter baby's brain structure, study warns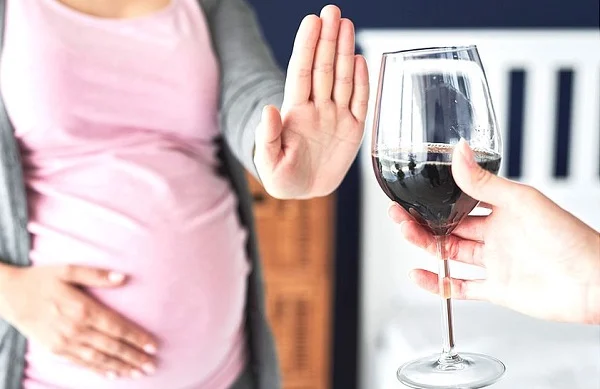 An MRI (magnetic resonance imaging) study has found that drinking alcohol even in moderate to low amounts during pregnancy can change the baby's brain structure and delay its development.
For the study presented on Tuesday at the annual meeting of the Radiological Society of North America (RSNA), a group of researchers analysed MRI exams of 24 foetuses with prenatal alcohol exposure.
The foetuses were between 22 and 36 weeks of gestation at the time of the MRI.
Alcohol exposure was determined via anonymous surveys of the mothers.
Seventeen of 24 mothers drank alcohol relatively infrequently, with average alcohol consumption of less than one alcoholic drink per week.
Three mothers drank one to three drinks per week, and two mothers drank four to six drinks per week.
One mother consumed an average of 14 or more drinks per week.
Six mothers also reported at least one binge drinking event exceeding four drinks on one occasion during pregnancy.
The researchers found that the foetal total maturation score (fTMS) for the babies with alcohol exposure was significantly lower than in the age-matched controls while the right superior temporal sulcus (STS) was shallower.
STS, the researchers explained, is involved in social cognition, audiovisual integration, and language perception.
The researchers said the brain changes were seen in the foetuses even at low levels of alcohol exposure.
"We found the greatest changes in the temporal brain region and STS. We know that the formation of the STS has a great influence on language development during childhood," said Gregor Kasprian, senior author of the study.
Although they stated that the long-term effects are still unclear, the researchers said alcohol consumption during pregnancy can expose the foetus to a group of conditions called foetal alcohol spectrum disorders.
Babies born with fetal alcohol spectrum disorders, they added, could develop learning disabilities, behavioral problems, or speech and language delays.
The harsh truth about hair relaxers
Although a lot of people grew up using them, the chemicals in relaxers are doing more damage than you could possibly imagine.
More and more women of colour are waking up to the dangers of relaxers and choosing instead to embrace their natural hair. Many still do not understand the devastating effects that relaxers can have, not only you hair, but on your health too.
Here is the harsh truth about relaxers.
As more women are embracing their natural hair and are , a large percentage still regularly use relaxers.
The misconception is that if a relaxer is burning then it's working but in reality, if a relaxer is burning then it is doing more damage than you could possibly imagine.
The harmful chemicals in relaxer seep through our skin and cause untold havoc with our physical health.
Keep reading to find out exactly why we should ditch the relaxers!
Who invented relaxers?
Contrary to popular belief, relaxers were invented by Garrett Morgan not Madam CJ Walker.
He was the son of a former slave. In 1910 he was originally trying to create a new lubrication for the sewing machine needle. The lubrication accidentally touched the hair on his arm and he noticed that the hair began to lay straight.
By total accident, Morgan developed a hair topical for black people to chemically force their naturally curly hair straight. He called this invention the "Relaxer."
What are they made of?
Relaxers are made of chemicals that counteract the natural chemical makeup of curly hair. Sodium hydroxide or "lye" is the most hazardous ingredient.
The soap company, Certified Lye, cautions users that "substances with large amounts of lye can cause chemical burns, permanent injury or scarring, and blindness. Lye (sodium hydroxide) may be harmful or fatal if swallowed".
Though there are some relaxers, such as Dark and Lovely, African Pride, and Optimum Care, who exclude lye from the ingredient regimen, there are other chemicals used that are still hazardous.
Another ingredient is guanidine carbonate. Chemicalbook.com says that when handling guanidine carbonate "only use in chemical fume hood."
Also, relaxer ingredient, succinic acid should be kept out of contact with skin clothes and eyes. Bio-amber, a company that manufacturers renewable chemicals, states in their website that "it (succinic acid) may be harmful if absorbed through skin."
This warning is startling because a relaxer directly comes in contact with the users scalp.
What are the dangers?
Scientific research has shown there is cause for concern with the use of the ingredients found in Black hair care products. These products enter our body via the scalp and can lead to many complications.
Studies show relaxers cause life-threatening ailments such as reproductive problems, heart disease, different forms of cancer, early puberty, fibroids, and mental health disorders.
Relaxers have been found to disrupt the chemical balance of our bodies by entering our system via cuts and burns.