Standard Chartered Bank adjusts closing time amid US/UK terror alerts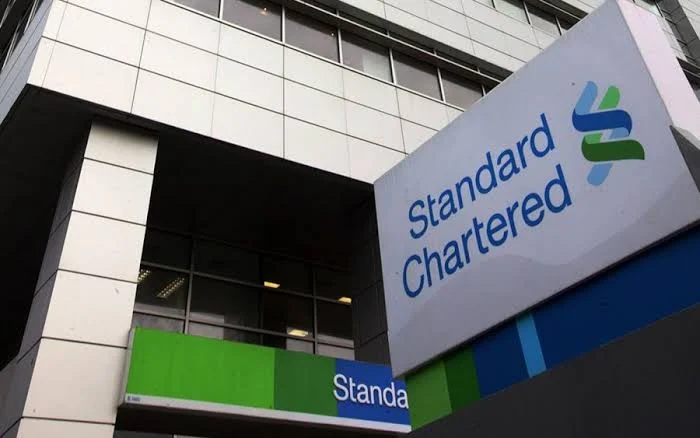 Standard Chartered Bank has adjusted the closing time of its branches in Abuja to 3pm.
In a message to customers on Friday, the bank said the new closing time will be effective until "further advised".
"Dear Client, please note that our branches in Abuja will be closing by 3pm until further advised. We apologise for any inconvenience," the message reads.
Standard Chartered, headquartered in the United Kingdom (UK), is a multinational bank with operations in consumer, corporate and institutional banking, and treasury services.
The decision to adjust its closing time comes after alerts were issued by the UK, US as well as Canada over potential security threats in Abuja.
Greenville LNG risks another multi-million dollar lawsuit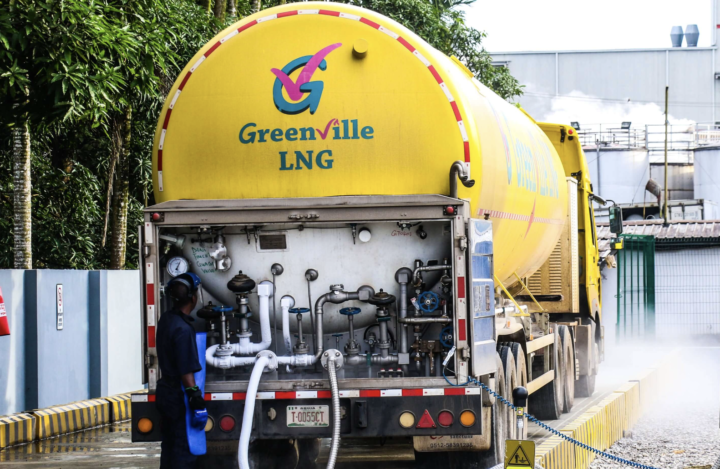 Greenville LNG, a production and distribution company, may face another lawsuit over alleged default in its supply deal with BUA Group, a Nigerian-based manufacturing giant.
Owned by Eddy Van Den Broeke, a Belgian cement magnate, Greenville classified itself as the pioneer Liquefied Natural Gas (LNG) production and distribution company in Nigeria, with three liquefaction trains and a total capacity to produce 2250 MT of LNG per day.
The development is coming a year after a US court affirmed a $9 million fine slammed on the parent company, International Engineering & Construction (IEC), a Luxembourg-based construction company, over a failed small-scale LNG project in Nigeria with a subcontractor Baker Hughes.
A source said BUA, one of Greenville's largest clients, is set to sue the company for N50 billion (over $100 million) over a possible breach of contract and reneging on its obligation to supply gas to its core businesses in the north.
"This dispute is a result of Greenville LNG reneging on their contract with BUA to supply gas and increasing prices arbitrarily despite the contractually agreed oil-indexed pricing for any price changes," the source said.
"Greenville is also trying to take advantage of its near monopoly in the domestic trucked LNG market hence their habit of entering into contracts and reneging on them after starting."
With the development, another source familiar with the deal said BUA is committed to enforcing its rights through the legal system.
Useful security tips for your Whatsapp chats, data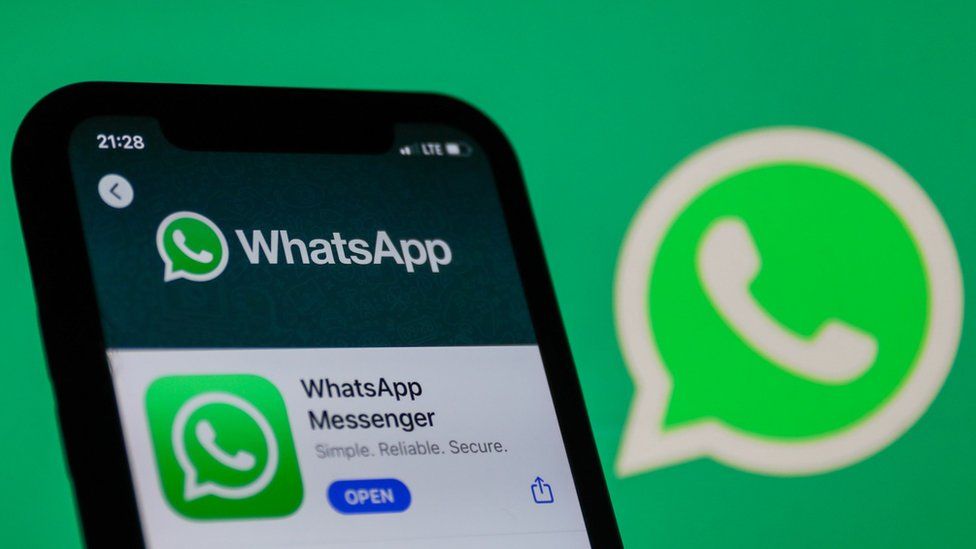 In a world highly driven by data, data breaches pose a serious threat to millions or possibly even billions of people globally, going by the recent alleged Whatsapp data breach controversy, which the company has denied.
According to a recent allegation from Cybernews, someone managed to hack into WhatsApp and acquired the personal information of almost 500 million users, which is now purportedly for sale.
But, later, a spokesperson for WhatsApp on Monday said there is no evidence of a 'data leak' from the company.
However, data breaches are nothing new because even the data from some of the biggest companies have had such incidents. So, it becomes the responsibility of the users to take the right steps to make their data safe and private.
Here are some tips that would be helpful in making WhatsApp more secure.
Check chat encryption
Although all WhatsApp chats are encrypted by default, double-checking it while sharing sensitive information is still a good idea.
To verify the encryption, tap on the contact's name in the chat window and then tap on Encryption.
Enable two-factor authentication
Two-factor authentication provides protection by adding an extra layer of security to your account to ensure that your data isn't accessed by someone else. So if a service supports this feature then you should be using it.
To activate two-factor authentication on Whatsapp, go to Menu – Settings – Account – Two-step verification – Enable.
Turn security notifications on
With this feature, every time a new device accesses an existing chat, a new security code is generated and a notification is sent when this security code changes.
To enable it, go to WhatsApp – Settings – Account – Security notifications and then tap on 'Show security notification'.
Encrypt cloud backups
WhatsApp backups on Google Drive are not encrypted by default. Without this feature, a major gap will remain in your privacy protection.
Turn on end-to-end encrypted backup, go to Settings – Chats – Chat Backup – End-to-end Encrypted Backup and tap Turn On. Following this create a password and wait for your encrypted backup.
Always check unknown links
These days, it could be difficult to determine whether certain scam messages and links are malicious.
Copy the link and check it on sites like Norton Safe Web, PhishTank, and others to prevent clicking on these. By developing this habit, you will stop clicking on harmful links.
Petrol scarcity: NNPC blames road projects in Lagos, increases loadout at depots
The Nigerian National Petroleum Company (NNPC) says the petrol scarcity experienced in parts of the country is caused by the ongoing road projects in Lagos.
Adeyemi Adetunji, executive vice-president, downstream, NNPC, made this known at a news conference on Tuesday.
States across the country are experiencing a dwindling petrol availability which has seen the product sell for as high as N350 a litre and negatively impacting commuters.
Speaking on the development, Adetunji assured that efforts were being made to restore normalcy.
"The recent queues in Lagos are largely due to ongoing road infrastructure projects around Apapa and access road challenges in some parts of Lagos depots," he said.
However, he said the gridlock is easing out.
"The NNPC has programmed vessels and trucks to unconstrained depots and massive loadouts from depots in various states are closely being monitored. Abuja is currently being impacted by the challenges recorded in Lagos," he said.
"NNPC retail and other key marketers have intensified dedicated loading into Abuja to restore normalcy as soon as possible."
Adetunji said the national oil company has adequate products, adding that 24-hour operations have commenced in strategic depots.
"We want to reassure all Nigerians that NNPC has sufficient products, and we have significantly increased product loading including 24 hours operations in selected depots," he said.
"In addition, we have caused extended hours at some stations to ensure products' sufficiency nationwide and at all time.
"We are also working with the NMDPRA, MOMAN, DAPPMAN, IPMAN, NARTO, PTD, and other industry stakeholders to ensure normalcy is returned."