US warns of elevated risk of terror attacks in Abuja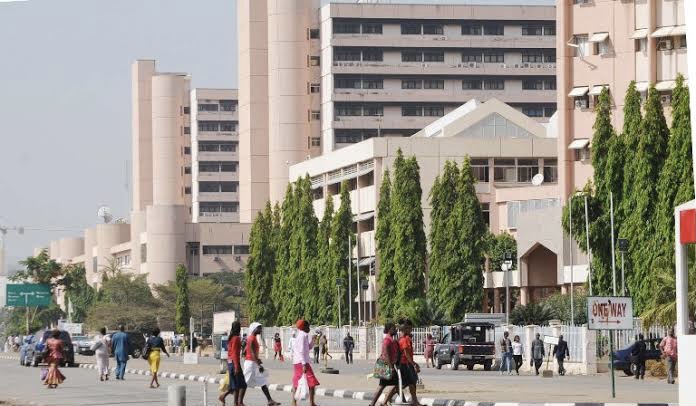 The United States (US) has warned its citizens about the possibility of terror attacks in Nigeria.
The US issued a security alert on Sunday, citing "elevated risk of terror attacks" in parts of the country.
In the alert posted on its website, the US embassy said the federal capital territory (FCT) stands a high risk of attack.
The US embassy said terrorists may target government buildings, places of worship, schools and markets.
Recreational centres such as hotels, bars, clubs and restaurants are also said to be potential places of target.
Athletic gatherings, transport terminals, law enforcement facilities, and property of international organisations were also listed as locations where there's a risk of attack.
By virtue of the security alert, the US said it will offer reduced services at its embassy in the FCT until further notice.
The US warned American citizens to avoid all non-essential travel or movements and to stay alert.
Americans were advised to avoid crowds, carry their means of identification on them at all times — and review their personal security plans and keep their cell phones charged in case of emergency.
Indonesia parliament approves ban on extra-marital sex
Indonesia's parliament on Tuesday approved legislation that would outlaw sex outside marriage in a move critics said was a huge setback to rights in the world's most populous Muslim country.
After the new criminal code was endorsed by all nine parties in a sweeping overhaul of the legal code, deputy house speaker Sufmi Dasco Ahmad banged the gavel to signal the text was approved and shouted "legal".
A revision of Indonesia's criminal code, which stretches back to the Dutch colonial era, has been debated for decades.
Rights groups had protested against the amendments, denouncing a crackdown on civil liberties and political freedoms, as well as a shift towards fundamentalism in Muslim-majority Indonesia, where secularism is enshrined in the constitution.
"We have tried our best to accommodate the important issues and different opinions which were debated," Yasonna Laoly, Minister of Law and Human Rights, told parliament.
"However, it is time for us to make a historical decision on the penal code amendment and to leave the colonial criminal code we inherited behind."
A provision in the text, which still needs to be signed by the president, states the new criminal code will be applicable in three years.
– 1 year in prison –
Some of the most controversial articles in the newly passed code criminalise extra-marital sex, as well as the cohabitation of unmarried couples.
According to the text seen by AFP, illegal cohabitation will have a maximum sentence of six months imprisonment, and sex outside of marriage will be punished with one year in prison.
There are also fears these rules could have a major impact on the LGBTQ community in Indonesia, where same-sex marriage is illegal.
The spokesperson of the Law and Human Rights Ministry's criminal code bill dissemination team, Albert Aries, defended the amendments before the vote and said the law would protect marriage institutions.
He said acts of extra-marital sex could only be reported by a spouse, parents or children, limiting the scope of the amendment.
The article on extra-marital sex has been criticised by Indonesian business organisations as detrimental to tourism, though authorities insisted foreigners travelling to Bali would not be affected.
At a business conference before the vote on Tuesday, US ambassador to Indonesia Sung Yong Kim said he was concerned about "morality clauses" in the criminal code that can have "negative" impact on businesses.
Before the vote, a shouting match erupted between a lawmaker from the Prosperous Justice Party or PKS and the deputy house speaker.
"Don't be a dictator", shouted Iskan Qolba Lubis, the lawmaker from the Islamist party, after he was prevented from speaking.
Bambang Wuryanto, head of the commission that oversaw deliberations on the text, acknowledged "this is a product by humans and hence it will never be perfect".
But he invited critics to "file a judicial review to the constitutional court" instead of demonstrating.
Rights groups slammed the legislation as morality policing.
"We are going backward… repressive laws should have been abolished but the bill shows that the arguments of scholars abroad are true, that our democracy is indisputably in decline," Amnesty International Indonesia director Usman Hamid told AFP.
About a hundred people protested against the bill Monday and unfurled a yellow banner that read "reject the passing of the criminal code revision", with some dropping flower petals on the banner as is done for a funeral.
Another protest to reject the new law was scheduled to be held on Tuesday in front of the parliament building.
UK-bound flight diverted over bomb threat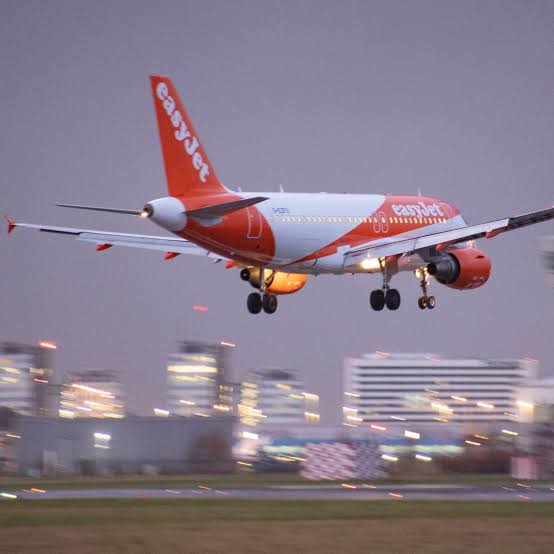 A UK-bound flight coming to Poland, EasyJet flight has been diverted to the Czech Republic after a report of a 'possible bomb' on board.
The flight, marked EZY6276, from Krakow to Bristol, was an hour into its two-and-a-half-hour flight when it landed at Prague's Vaclav Havel Airport at 10:50pm on Sunday, Daily Mail gathered.
Prague Airport tweeted, "There was reported a possible bomb on board an aircraft.
"All actions to ensure the safety of passengers and all air traffic are currently being carried out by Police of the Czech Republic."
Czech police said "pyrotechnicians" had been sent to the scene in order to investigate the report.
It was thought passengers were taken off the plane while a search was carried out by police investigators.
Prague Airport officials later added that "no dangerous object was found on the plane after the pyrotechnic inspection."
An EasyJet spokesman said, "[We] can confirm that flight EZY6267 from Krakow to Bristol yesterday evening diverted to Prague purely as a precautionary measure.
"The flight has been delayed overnight in Prague where customers have been provided with hotel accommodation and meals and will depart later today.
"We take any security threats made to easyJet seriously and work closely with the police and security agencies.
"The safety and security of passengers and crew is easyJet's highest priority and we would like to thank passengers for their understanding."
Iran finally abolishes morality police after weeks of protest
Iran has scrapped its controversial morality police units after more than two months of protests.
The country witnessed its biggest uprising in decades after the death of Mahsa Amini, a Kurdish woman from the north-western city of Saqez, who was said to have been arrested by the morality police on September 13 for not wearing a proper hijab.
The 22-year-old Amini died three days after her arrest and detention, and during her funeral, protests broke out.
She was said to have fallen into a coma shortly after collapsing at a detention centre before she died.
The police denied reports that the deceased was mistreated and said she suffered a "sudden heart failure" but her family insisted she was in good health.
Her death sparked criticisms from the international community, including the United Nations and other human rights organisations.
Some of the protests saw women burning their headscarves in a defiant act of resistance against the Islamic country's strict dress code.
The Iranian government took measures, including restricting access to Whatsapp and Instagram and other internet services to control the protests.
Two weeks ago, in a surprise move, Iran players refused to sing their national anthem before the start of their World Cup match against England at the Khalifa International Stadium.
In solidarity with the players, the fans also booed their anthem.
In a statement on Saturday, Mohammad Montazeri, Iran's attorney-general, said the morality police would be abolished as they "have nothing to do with the judiciary," the ISNA news agency quoted him as saying.
"Of course, the judiciary continues to monitor behavioural actions," he added.
However, it is unclear whether the force will be set up again in a different context or under a different name.