World Bank debars seven Nigerian companies and individuals over corruption
The World Bank has debarred five Nigerian firms and individuals for engaging in corrupt practices.
In addition, two Nigerian companies debarred by the African Development Bank (AfDB) were recognised by the World Bank under the cross-debarment policy, raising the number of debarments to seven.
A debarment renders firms/individuals ineligible to participate in projects and operations financed by institutions of the World Bank Group.
This is contained in the World Bank's recent report titled 'Sanctions System Annual Report for Fiscal Year 2022'.
The annual report covers the fiscal year 2022—from July 1, 2021, to June 30, 2022—and was prepared by the offices of the World Bank Group's (WBG) sanctions system, which comprises the integrity vice-presidency (INT), the office of suspension and debarment (OSD), and the sanctions board and its secretariat.
According to the report, Salihu Tijani was debarred for three years and two months while Isah Kantigi was debarred for five years.
Amin Moussalli was debarred for two years and 10 months alongside a conditional non-debarment for one year and six months.
Conditional non-debarment means that a firm or individual remains eligible to participate in World Bank-financed projects as long as the firm/individual complies with certain sanction conditions.
The bank also debarred two firms – AIM Consultants Limited for two years and 10 months, and SoftTech IT Solutions and Services Ltd. for four years and two months.
The other two firms blacklisted by AfDB but recognised by the World Bank were Sargittarius Nigeria Limited, and Sargittarius Henan Water Conservancy Engineering Ltd. for a period of two years and six months each.
The bank said the report documents how, in a time of increasingly complex global challenges and historic development support by the World Bank Group, the offices of the sanctions system worked in the fiscal year 2022 (FY22) to help ensure that the WBG's funds are used in a transparent and accountable manner and only for their intended purposes.
Speaking on the sanctions, David Malpass, World Bank Group president, said corruption has a "pernicious effect" on development and poses significant obstacles to the bank's work to alleviate extreme poverty and boost shared prosperity.
"Among them, it diverts scarce resources from achieving the projects' objectives, robbing the benefits of development from the people who need them most; it increases costs for the most vulnerable while reducing their access to services—including health, education, and justice; and it undermines the public's trust in institutions, thereby weakening governance and rule of law and increasing fragility," Malpass explained.
"At a moment when every available resource must be deployed for maximum impact, these ill effects of corruption can be especially damaging.
"For this reason, it is important to recognise the role of the Bank Group's sanction system, which plays a significant part in our institution's efforts to maintain oversight and accountability for the financing we provide."
Tanzania cancels Independence Day celebration, to use $445k budget for school dormitories
Tanzania's President Samia Hassan has cancelled the country's Independence Day celebration.
The Independence Day celebration was scheduled to hold on Friday.
Hassan, the country's first female president, directed that the event's budget of $445,000 be used to build eight dormitories for children with special needs in primary schools around the country.
She said the unnecessary extravagance of the celebrations informed her decision to use the allocated budget to handle a more urgent project.
In a statement on Monday, George Simbachawene, the country's minister of state, said the money had already been disbursed.
"The debates and conferences will be preceded by various schedules for regional and district leaders to carry out social activities in different areas including cleaning hospitals, schools, elderly homes and groups with special needs," he added.
The funds will be channeled to the schools through the president's office – regional administration and local government (PO-RALG).
This is not the first time Tanzania has cancelled the celebrations.
In 2015, former President John Magufuli diverted the Independence Day funds towards the building of a road in Dar es Salaam, the country's commercial capital.
In 2020, he did the same and directed that the budget be used to support medical facilities.
Indonesia parliament approves ban on extra-marital sex
Indonesia's parliament on Tuesday approved legislation that would outlaw sex outside marriage in a move critics said was a huge setback to rights in the world's most populous Muslim country.
After the new criminal code was endorsed by all nine parties in a sweeping overhaul of the legal code, deputy house speaker Sufmi Dasco Ahmad banged the gavel to signal the text was approved and shouted "legal".
A revision of Indonesia's criminal code, which stretches back to the Dutch colonial era, has been debated for decades.
Rights groups had protested against the amendments, denouncing a crackdown on civil liberties and political freedoms, as well as a shift towards fundamentalism in Muslim-majority Indonesia, where secularism is enshrined in the constitution.
"We have tried our best to accommodate the important issues and different opinions which were debated," Yasonna Laoly, Minister of Law and Human Rights, told parliament.
"However, it is time for us to make a historical decision on the penal code amendment and to leave the colonial criminal code we inherited behind."
A provision in the text, which still needs to be signed by the president, states the new criminal code will be applicable in three years.
– 1 year in prison –
Some of the most controversial articles in the newly passed code criminalise extra-marital sex, as well as the cohabitation of unmarried couples.
According to the text seen by AFP, illegal cohabitation will have a maximum sentence of six months imprisonment, and sex outside of marriage will be punished with one year in prison.
There are also fears these rules could have a major impact on the LGBTQ community in Indonesia, where same-sex marriage is illegal.
The spokesperson of the Law and Human Rights Ministry's criminal code bill dissemination team, Albert Aries, defended the amendments before the vote and said the law would protect marriage institutions.
He said acts of extra-marital sex could only be reported by a spouse, parents or children, limiting the scope of the amendment.
The article on extra-marital sex has been criticised by Indonesian business organisations as detrimental to tourism, though authorities insisted foreigners travelling to Bali would not be affected.
At a business conference before the vote on Tuesday, US ambassador to Indonesia Sung Yong Kim said he was concerned about "morality clauses" in the criminal code that can have "negative" impact on businesses.
Before the vote, a shouting match erupted between a lawmaker from the Prosperous Justice Party or PKS and the deputy house speaker.
"Don't be a dictator", shouted Iskan Qolba Lubis, the lawmaker from the Islamist party, after he was prevented from speaking.
Bambang Wuryanto, head of the commission that oversaw deliberations on the text, acknowledged "this is a product by humans and hence it will never be perfect".
But he invited critics to "file a judicial review to the constitutional court" instead of demonstrating.
Rights groups slammed the legislation as morality policing.
"We are going backward… repressive laws should have been abolished but the bill shows that the arguments of scholars abroad are true, that our democracy is indisputably in decline," Amnesty International Indonesia director Usman Hamid told AFP.
About a hundred people protested against the bill Monday and unfurled a yellow banner that read "reject the passing of the criminal code revision", with some dropping flower petals on the banner as is done for a funeral.
Another protest to reject the new law was scheduled to be held on Tuesday in front of the parliament building.
UK-bound flight diverted over bomb threat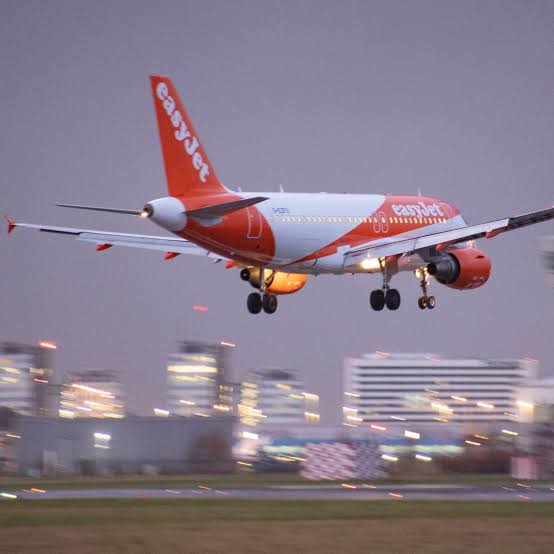 A UK-bound flight coming to Poland, EasyJet flight has been diverted to the Czech Republic after a report of a 'possible bomb' on board.
The flight, marked EZY6276, from Krakow to Bristol, was an hour into its two-and-a-half-hour flight when it landed at Prague's Vaclav Havel Airport at 10:50pm on Sunday, Daily Mail gathered.
Prague Airport tweeted, "There was reported a possible bomb on board an aircraft.
"All actions to ensure the safety of passengers and all air traffic are currently being carried out by Police of the Czech Republic."
Czech police said "pyrotechnicians" had been sent to the scene in order to investigate the report.
It was thought passengers were taken off the plane while a search was carried out by police investigators.
Prague Airport officials later added that "no dangerous object was found on the plane after the pyrotechnic inspection."
An EasyJet spokesman said, "[We] can confirm that flight EZY6267 from Krakow to Bristol yesterday evening diverted to Prague purely as a precautionary measure.
"The flight has been delayed overnight in Prague where customers have been provided with hotel accommodation and meals and will depart later today.
"We take any security threats made to easyJet seriously and work closely with the police and security agencies.
"The safety and security of passengers and crew is easyJet's highest priority and we would like to thank passengers for their understanding."