'You're worse than Trump' — Adeleke accuses Oyetola of ignoring transition committee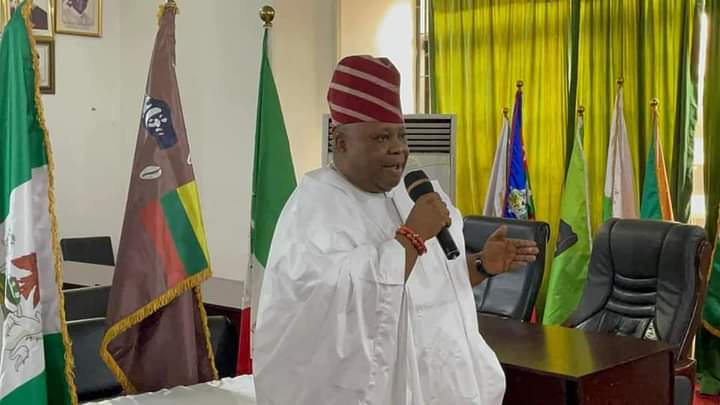 Ademola Adeleke, governor-elect of Osun, has accused Gboyega Oyetola, the outgoing governor, of not working with his transition committee.
Adeleke said Oyetola's attitude is worse than that of Donald Trump, former US president, who reluctantly handed over to Joe Biden in 2020.
Adeleke was reacting to a statement credited to Kola Olabisi, spokesperson to Gboyega Famoodun, chairman of the All Progressives Congress (APC) in Osun.
Olabisi had reportedly said Muyiwa Oladimeji, chairman of Adeleke's transition committee, lacks the right to ask Oyetola to make ready his handlover note.
But in a statement issued by Olawale Rasheed, his spokesperson, Adeleke accused Oyetola of refusing to concede defeat.
"We first want to take liberty to list five reasons why the outgoing Governor is every inch a Trumpist and even likely worst as noted by Dr Muyiwa Oladimeji, an accomplished professional and Chairman of Ademola Adeleke Transition Committee," the statement reads.
"The sycophantic piece seeking crumbs and last minute compensation was laced with outright falsehood especially by claiming Trump never sought judicial redress on his election denying foray.
"A quick search would have educated the writer to know that Trump and his allies filed more than 20 court actions to stop the will of American people from prevailing.
"It follows, therefore, that the major premise of APC's questioning of erudite Dr Oladimeji's unveiling of Nigeria's Trump is groundless.
"Any sitting leader who propounded the 'I won't quit advocacy' as done by Governor Oyetola on the final day of his campaign for re-election is a worst Trumpist.
"We must point out further that when the July 16th results were out in public attested and authenticated as valid, the Governor was still claiming a win.
"At a time his party members were already accepting electoral loss as traceable to several factors, the Governor was holding fast to his 'tangible' agenda exactly like a Trump who is still delusional and think he was rigged out.
"Any leader who electorally failed by all standards, whose loss was acknowledged by his leaders but who remains adamant and intransigent is beyond a Trump. As he opposes democracy, his garb may become that of Italian Benito Mussolini."
"Pressing the matter further, Trump in pursuance of his 'election denier' launched out to manufacture fake votes and alibi to remain in power. In fact, the search for votes was desperately pursued but for the democratic alertness of the mandate holder, Senator Ademola Adeleke.
"We must elaborate further by calling attention to the attempted mutilation of American governance structures when Trump discovered the political end has come.
"The many appointments and approvals centring even on national security that he gave few days to quitting office bear the hallmark of every step, action and deed of Governor Oyetola. The Governor looks every inch like a good student of Mr Trump. If that behaviour is not Trumpist, is it that of Brazilian Jair Bolsonaro?
"And the last of the points why the Iragbiji politician is a Trumpist is his attitude to the setting up of the Transition Committee. Trump not only refused to set up a transition committee but barred appointed officials from relating with the Biden team.
"What has Governor Oyetola done? Worst than Trump's conduct is happening as elaborate plans are being executed to ground the state after November 27."
Dogara appointed PDP campaign council member — days after endorsing Atiku
Yakubu Dogara, former speaker of the house of representatives, has been appointed a member of the Peoples Democratic Party (PDP) presidential campaign council (PCC).
Aminu Tambuwal, director general of the PDP PCC and governor of Sokoto, announced Dogara's appointment in a statement on Sunday.
Dogara's appointment comes two days after he declared support for Atiku Abubakar, PDP's standard bearer.
The Northern Leaders Consultative Forum, which Dogara is a part of, had endorsed Atiku and termed him "the best."
It is not clear if the former speaker has renounced his membership of the All Progressives Congress (APC).
As a member of the APC, the former speaker of the house of representatives, who is one of the party's leaders of the Christian faith, kicked against the Muslim-Muslim ticket adopted by the party.
Bola Tinubu, APC presidential candidate and Kashim Shettima, his running mate are both Muslims.
Members of a group of northern Christians in the APC had also expressed reservations over the Muslim-Muslim ticket of the APC, and said it would adopt a consensus candidate.
Babachir Lawal, former secretary to the government of the federation (SGF) and leader of the group, had said Obi would be the group's choice.
Dogara, however, alongside other members of the group, distanced themselves from Lawal's endorsement.
Peter Obi finally releases manifesto, promises to build world-class infrastructure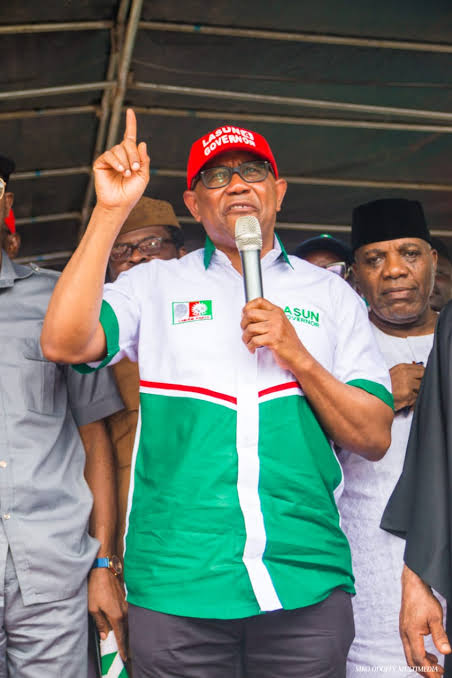 Peter Obi, the presidential candidate of the Labour Party (LP), has unveiled his manifesto.
Obi unveiled the 72-page manifesto via his Twitter handle on Sunday.
The manifesto is titled "It's POssible: Our Pact with Nigerians".
In the manifesto, the former Anambra governor listed seven priorities his administration would concentrate on if elected president in 2023.
Over the past few days, Obi had come under criticism in some quarters, especially among members of the All Progressives Congress (APC), for not having a manifesto.
In October, the LP presidential distanced himself from a manifesto attributed to him.
Obi had said he would personally release the LP manifesto to the public when it is ready.
In the manifesto released on Sunday, the former Anambra governor promised to move Nigeria from a consumption economy to a production-centred economy.
The LP presidential candidate said he would end banditry and insurgency if elected president.
"Restructure the polity through effective legal and institutional reforms to entrench the rule of law, aggressively fight corruption, reduce cost of governance, and establish an honest and efficient civil service," the manifesto reads.
"Leapfrog Nigeria into the 4th Industrial Revolution (4IR) through the application of scientific and technological innovations to create a digital economy.
"Build expansive and world-class infrastructure for efficient powers supply, rail, road and air transportation, and pipeline network, through integrated public-private partnerships, and entrepreneurial public sector governance.
"Enhance the human capital of Nigerian youths for productivity and global competitiveness through investment in world-class scholarship and research, quality healthcare, and entrepreneurship education.
"Conduct an afro-centric diplomacy that protects the rights of Nigerian citizens abroad and advances the economic interests of Nigerians and Nigerian businesses in a changing world."
Sanwo-Olu campaigns in Lagos (Photos)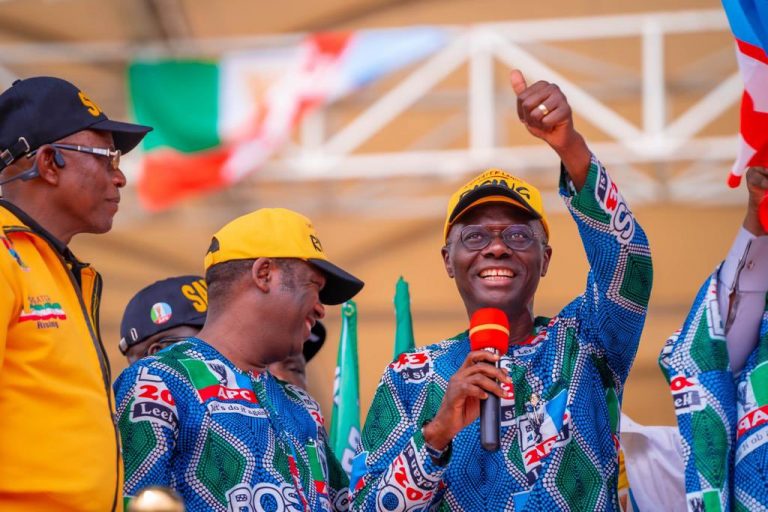 The Lagos State governor, Babajide Sanwo-Olu, on Saturday, began the campaign for his re-election bid at the Mobolaji Johnson Arena, Onikan.
Sharing pictures on Twitter, Sanwo-Olu said, "Lagos, today, it begins.
In a powerful show of support, our party leaders and members came out to join me in kicking off the journey to our second term which I have called a #GreaterLagosRising. I am humbled but energised for the vision that was written and is now in motion.
"With exemplary handling of #COVID19 and the many other health emergencies of our current world and the launch of a health insurance scheme that is non-discriminatory and truly citizen-focused, we are positioned to deliver the next best steps. #GreaterLagosRising means more.