50 students get scholarships at Ooni's Christmas party
About 50 students have received scholarships from Adeyeye Ogunwusi, the Ooni of Ife.
Moses Olafare, director of media and public affairs at the Ooni's palace, disclosed this via Facebook on Wednesday.
The palace's spokesperson said the scholarships were announced during the cultural and academic presentation at the Christmas festival held in the palace on Tuesday.
Olafare also said the beneficiaries include primary students, secondary students, and students with special needs in Ife.
Temitope Adesegun, the monarch's wife who represented him at the event, urged the students to be focused.
She also advised the parents to train their kids the godly way.
"While you listen to music, watch movies and socialize, pick from what is good only. Do not imbibe bad habits because such is capable of destroying you and your purpose in life," she said.
"Kabiyesi cannot wait to hear and celebrate your success stories in the nearest future, so he is urging you to be right and do right at all times.
"To our daddies and mummies here present, we need to train these children to have the fear of God. When a child fears God, he/she will be diligent, hardworking, obedient to their parents and on every other people that they come in contact with."
Olusola Adewusi, the wife of the deputy governor of Osun, was also present at the event.
JAMB apprehends 6 CBT operators in Kano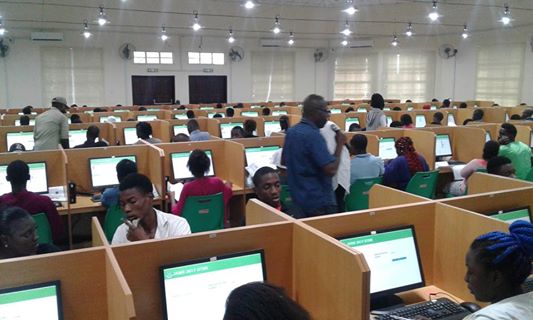 The Joint Admissions and Matriculation Board (JAMB) said it apprehended six operators of Computer Based Test (CBT) centres in Kano State over alleged illicit registration of candidates for 2023 Unified Tertiary Matriculation Examination (UTME).
Registrar of the Board, Prof. Ishaq Oloyede, disclosed this after monitoring the registration in Kano State on Wednesday.
He said that the operators had compromised the registration process, adding that those apprehended would be handed over to security agents for prosecution.
"JAMB will not condone any infringement on its registration flow by the technical officials of any of its accredited centres.
"Over 500,000 candidates have registered for the 2023 Unified Tertiary Matriculation Examination,'' he said.
He said that JAMB's target this year was 1.8 million candidates, adding that there would not be an extension of the closing date.
The registrar said, "We do not expect any extension as about 500,000 candidates have registered out of the 1.8 million candidates that we are expecting.''
He said that the ongoing exercise would end on Feb. 14.
JAMB suspends three UTME pin vendors in Lagos over extortion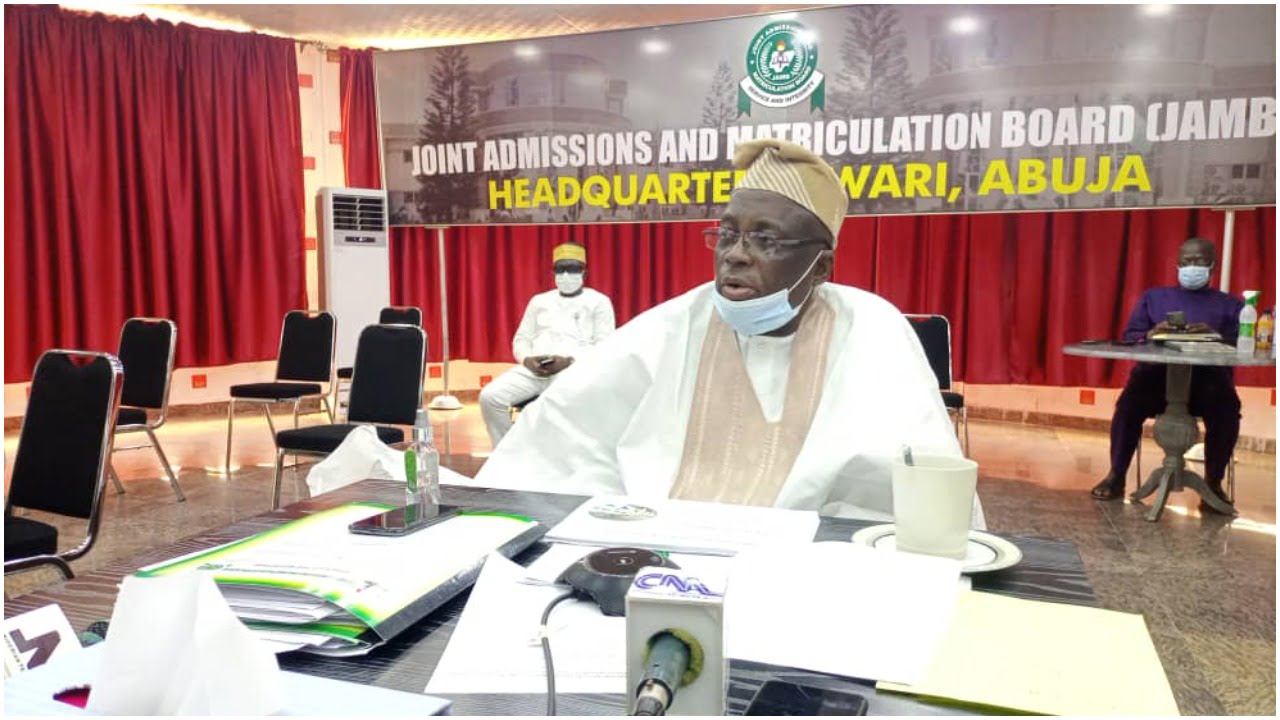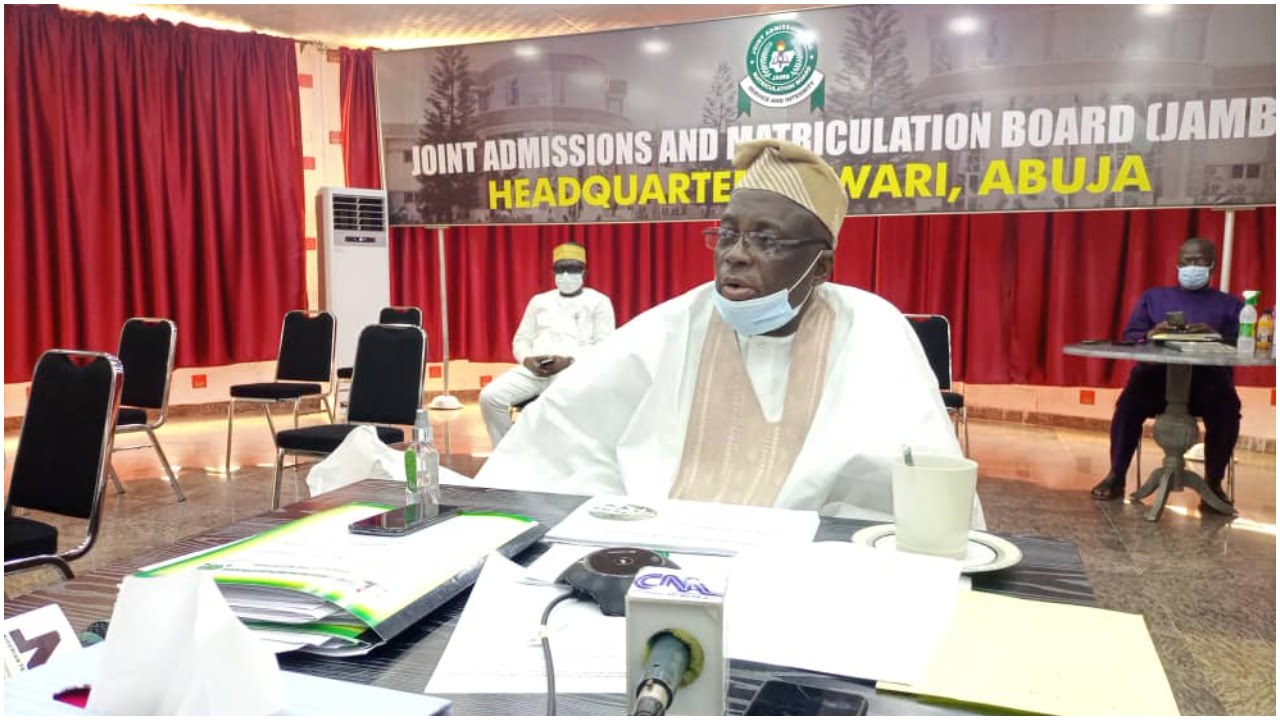 The Joint Admissions and Matriculation Board (JAMB) has suspended three Unified Tertiary Matriculation Examination (UTME) pin vendors in Lagos state over alleged extortion of candidates during registration.
In a statement, the board said Ishaq Oloyede, the registrar, ordered the immediate suspension of the vendors while inspecting some registration centres in the state on Tuesday.
Oloyede said the vendors engaged in "criminal extortion" of innocent candidates participating in the 2023 UTME registration exercise.
The registrar said the board will not condone any act designed to compromise the standard of the examination process.
"You see, from my interaction with these candidates, I have discovered that three of the agents vending the PINS are over-charging the candidates," he said.
"Rather than the stipulated N5,700, they go as far as charging N6,500 and N8,700. The Mock fee not included. One of the banks, in connivance with remita, charged N8,500, but issued receipt of N5,700 to the unsuspecting candidates.
"All these persons found culpable will be given an opportunity to defend their actions and if their excuses are not justified, they will be banned from further transactions with the board."
The development comes a few days after JAMB also suspended eTranzact from vending the 2023 UTME e-pins over alleged extortion.
Usman Danfodio University researchers submit COVID vaccine for preclinical trials in Nigeria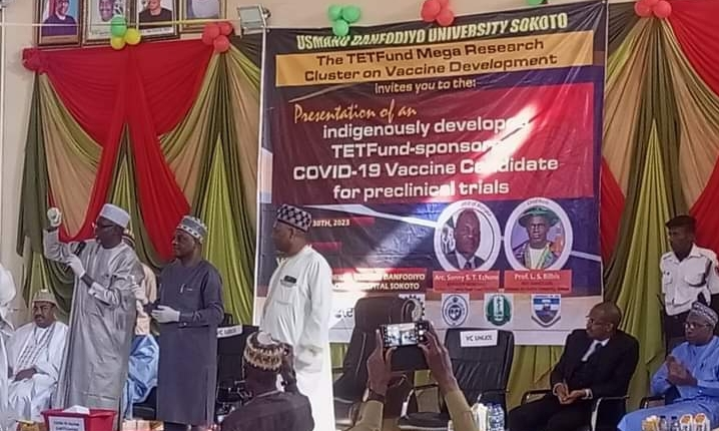 Researchers at the Usman Danfodio University (UDUS) have submitted a COVID vaccine candidate for preclinical trials in Nigeria.
UDUS is among insitutions engaged by the Tertiary Education Trust Fund (TETFund) under its vaccine development mega research project to produce COVID vaccines within 18 months.
It is understood that the institution was tasked with designing a DNA vaccine candidate.
Other institutions are the University of Jos (Unijos), National Veterinary Research Institute (NVRI), Nigeria Medical Research Institute (NMRI), and the National Research Institute for Chemical Technology (NARICT), Zaria.
Lawal Bilbis, UDUS vice-chancellor, presented the vaccine candidate to Sonny Echono, executive secretary of TETFund, on Monday.
Bilbis said despite the challenges encountered, the vaccine candidate was produced within 11 months of the receipt of the first tranche of the TETFund grant, adding that the development demonstrates the ability of indigenous scientists to solve problems using home-grown resources.
"The milestone portrays our expertise in the application of state-of-the art technologies to rapidly develop vaccine candidates against any emerging or re-emerging Infectious diseases in Nigeria," he said.
"Let me at this juncture inform the executive secretary that through the support of TETFund, researchers in this University have been able to work on many other high-impact projects that are already yielding promising results.
"As I speak, we have successfully designed and constructed a recombinant DNA vaccine targeting all the lineages of Lassa virus circulating in Nigeria, using a TETFund national research fund (NRF) grant.
"Additionally, TETFund COVID-19 special intervention research grant has supported our study on the innovative approach to rapidly identify potential therapeutics for COVID-19.
"The study identified seven orthodox medicines for repurposing and two herbal medicines with significant inhibitory activities against the virus that causes COVID-19.
"Indeed, there are many more TETFund-supported projects, too numerous to mention, which are helping our researchers to showcase their talents and skills, while at the same time, assisting to solve the nation's problems. We remain extremely grateful to TETFund for its support."
In his remarks, Echono commended the efforts and output by the insitution in terms of research and development.
He called on Nigerian researchers not to relent in delivering homemade COVID vaccines, adding that the research project is one out of four projects supported by TETFund, at a total sum of N1,250,000,000.
He said the aim of the project is to "strengthen collaborative research by promoting decentralised cooperation involving clusters of researchers from different institutions to consolidate problem-solving research and promote innovation in Nigeria".