Pele fans search Brazilian football legend's hometown for souvenirs
The deteriorating health and eventual death of sports legend Pele has rekindled curiosity about the quiet town of Tres Coracoes in southeastern Brazil, where the football prodigy was born 82 years ago.
Fans seeking rare mementos of the Brazilian star are scouring the town of 75,000 inhabitants where Pele was born to a poor family and spent the first years of his life.
A month ago, Pele was admitted to Albert Einstein Hospital in Sao Paulo, where he had been undergoing treatment for colon cancer since late 2021.
Eight days ago, the hospital announced Pele's cancer was showing "progression" and he needed "more extensive care to treat kidney and heart failure."
Tres Coracoes, which means "three hearts" in Portuguese, is located some 250 kilometers (150 miles) from Brazil's three major metropolises: Belo Horizonte, Sao Paulo and Rio de Janeiro.
The small town is surrounded by coffee plantations and is famous for just one thing: the birth, in 1940, of Edson Arantes do Nascimento, known as Pele.
Pele moved away from Tres Coracoes at a young age before joining his longtime club, Santos FC, as a teenager.
Santos, a port city near Sao Paulo, now hosts the Pele Museum, where most of his trophies and other memorabilia are displayed.
The football star's declining health has drawn fans to the museum and to Tres Coracoes, where they can visit Pele House — a replica of his first home.
"I had never been to this house, which is already ten years old," said Neilor Henrique, who lives nearby.
"But the news of his hospitalization made me want to visit it," the 41-year-old told AFP.
Built based on the memories of Pele's mother, Celeste Arantes do Nascimento, now 100 years old, the house shows the family's modest origins, with a few pieces of wooden furniture, straw mattresses, an old radio and a framed portrait of his parents on one wall.
– Immense statue –
A few meters (yards) away, the small museum Terra do Rei (Land of the King) exhibits Santos jerseys signed by Pele, a football he played with and his birth certificate.
But some fans say they wished Tres Coracoes had more mementos of the man dubbed "The King."
Rafael Antunes took a detour during a family trip to visit the town in search of Pele souvenirs.
"I found few traces of him in the town, almost none," said the 43-year-old entrepreneur, unimpressed by the huge statue of Pele that stands at the entrance to the town.
"I think it shows a certain lack of respect for the role he played for football and our country," he said of the only player to ever win the World Cup three times.
But Fernando Ortiz, a family friend, has a different reasoning for why there aren't more monuments to Pele.
"Many Brazilians can't stand to see their compatriots succeed. And when it's a black Brazilian, the dismissal is even stronger," said the 60-year-old, who spearheaded the construction of Pele House.
"Unfortunately, I think that if Pele had been a white man with light eyes, he would have been accepted by everyone."
8 Arsenal fans in Uganda arrested for celebrating win over Man United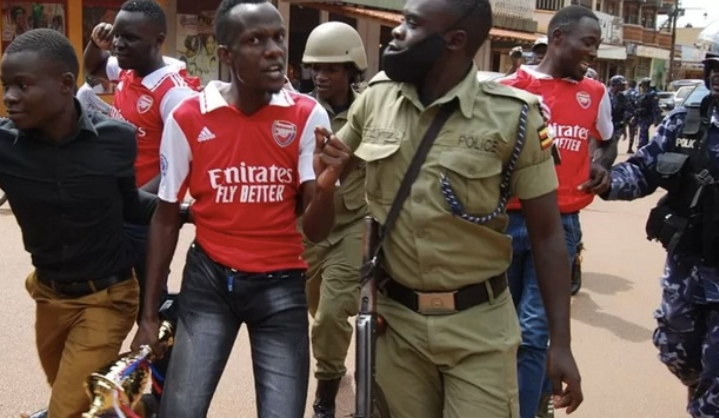 Eight Arsenal fans have been arrested in Jinja, Uganda, for allegedly celebrating the club's 3-2 win over Manchester United in the English Premier League (EPL).
According to Daily Monitor, a Ugandan newspaper, the jubilant fans were arrested on Monday after driving in a convoy of about five vehicles while allegedly celebrating across the city.
The contingents were wearing the club's red jersey and carrying a symbolic trophy.
Arsenal scored a last-minute winner to earn a vital win over in-form Manchester United on Sunday.
The win maintained Arsenal's five-point lead at the summit of the EPL table with 50 points from 19 matches.
Speaking on the arrest, Baker Kasule, who was part of the group, said they were just celebrating their team's victory when they were matched to the police station.
"I don't know what we have done but we were simply celebrating our victory over rivals Manchester United," Kasule said.
However, James Mubi, spokesperson of Kira region Police, said the fans were apprehended for holding a procession without being cleared by security.
He also claimed the group demonstrated a lack of basic knowledge about the club which cast doubts on their intentions.
"We asked for the name of the Arsenal coach, the number of premier league teams, number of games Arsenal has so far played, number of wins and losses Arsenal have registered this season and the top-four teams but there was no answer," Mubi was quoted as saying.
"They don't know anything about Arsenal. That's why our issue wasn't about them being Arsenal supporters."
It was gathered that all the arrested fans were released after spending the night at the police station.
Mbappe named PSG's new vice-captain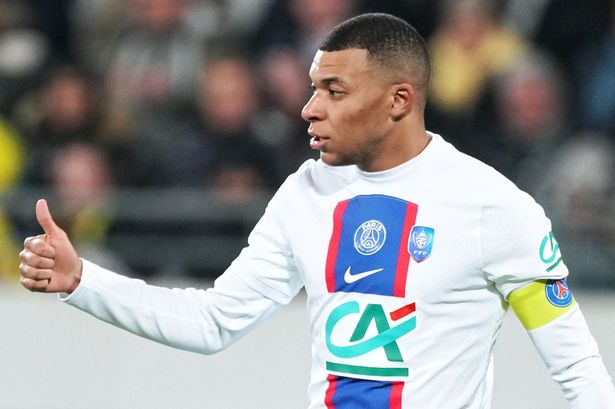 Paris Saint Germain have officially confirmed French star, Kylian Mbappé as the new club's vice-captain.
Christophe Galtier, the club's gaffer, confirmed this on Monday after PSG's 7-0 win over Pays de Cassel in the Coupe de France.
Mbappe wore the captain's armband for the game – in the absence of Marquinhos – and netted five goals as they trounced the sixth-tier side at RC Lens' Stade Bollaert Delelis.
On the Frenchman's performance, Galtier was full of praise for the 24-year-old.
"Kylian is a goal scorer. He is obsessed with scoring — clearly.
"He scored quite a few last year, 56 or something for the calendar year. It was important that he and Neymar played the whole game here," Galtier said.
IMC raises NPFL referees' fees by 50%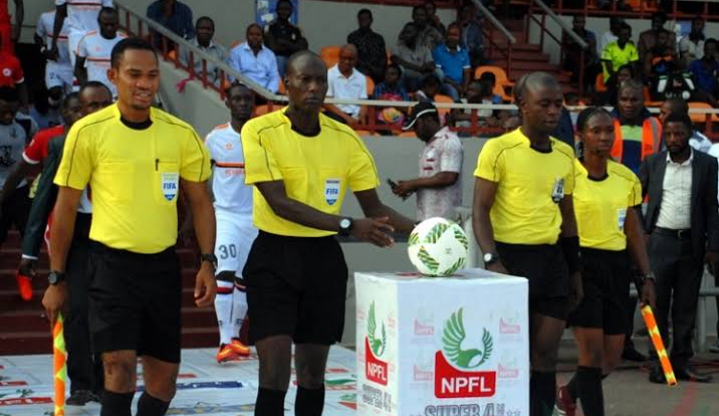 Gbenga Elegbeleye, chairman of the Interim Management Committee (IMC), says the remuneration of referees handling matches in the Nigeria Professional Football League (NPFL) has been increased by 50 percent to curb unethical practices.
Elegbeleye spoke with reporters in Abuja this week.
The new NPFL season kicked off on January 8, with the first matchday churning out four away wins. The second round of games produced one win on the road and three draws by away teams.
The IMC chairman accreditated the glut of positive results for away sides to the improved level of officiating in the league.
He added that IMC had improved the welfare package of the officials, saying, "these referees have no reason not to do well because to whom much is given, much is expected".
"In the first week of the season, we had four away wins, and on the second match day, we also had one away win and three away draws. It shows the level of officiating and the sincerity of purpose in our officials," Elegbeleye said.
"The home team fans are now behaving themselves. In Edo, the away team was given a penalty in the 91st minute, and Remo Stars also scored their winning goal in Gombe in the 90th minute. So I commend our referees.
"One thing we have been doing to make the referees comfortable has been the increment of their emolument by 50 percent. We also increased their transport allowance by 40 percent. And all these fees will be paid a day before they officiate the games.
"We also pay for their accommodation and feeding also. So, these referees have no reason not to do well because to whom much is given, much is expected."
With just two rounds of games played, newly-promoted Bendel Insurance alongside Remo Stars top the Group A of the abridged league, while Niger Tornadoes and Abia Warriors lead the pack in Group B.