Watch the moment Samuel Eto'o attacked a cameraman outside World Cup stadium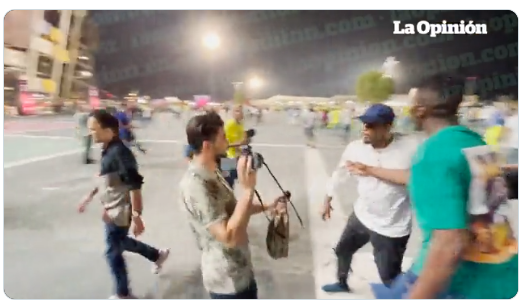 Samuel Eto'o, the former Cameroonian footballer, has been captured attacking a cameraman outside a stadium at the ongoing FIFA World Cup in Qatar.
In the viral footage, Eto'o, who is the president of the Cameroon Football Association, could be seen leaving Stadium 974 following the conclusion of the second-round match between Brazil and Korea on Monday.
The video initially shows the 41-year-old gleefully indulging fans' demand for selfies and snapshots.
An unknown man with a hand-held camera and microphone approaches Eto'o with some questions.
Shortly, the footage cuts to the four-time African footballer of the year becoming hostile and being held back by his entourage.
He eventually wrestles himself free from the pacifiers and charges toward the cameraman, who is now bending down.
Gabriel Jesus splits from girlfriend 8 months after having baby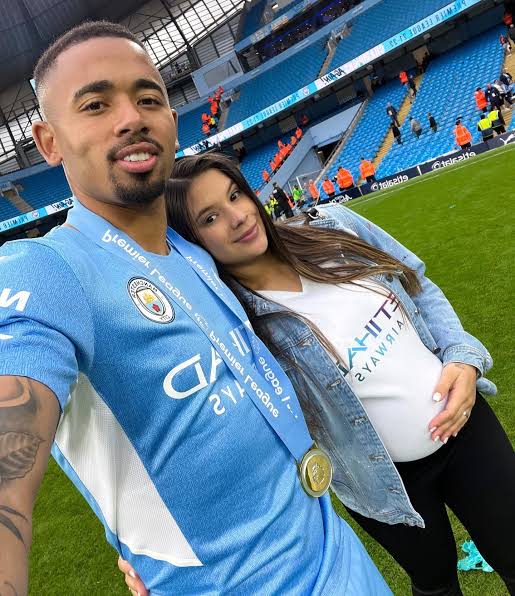 Gabriel Jesus has split from his partner Raiane Lima. Social media influencer Raiane, 21, announced she had separated from the Arsenal star, 25, on social media.
Raiane took to her Instagram story to confirm the news, although her post is no longer available.
It comes just eight months after Raiane gave birth to their baby daughter, Helena.
There are no longer any pictures of Jesus and Raiane together on her Instagram page.
They have been together since July 2021, and Jesus' entourage have been left surprised by the breakup.
Raiane wrote on her Insta story: "Before gossip spreads, I myself make a point of letting you know that Gabriel and I are no longer a couple.
"And whoever wants to judge can judge. Anyone who wants to say some bad things, can speak.
"Since some like disgrace, I do it myself question of announcing the end of something that almost consumed me.
"Who wants to celebrate too, can celebrate (especially family members).
"After this post, you know that you will never again see me talk about what we went through, or about any subject related to our daughter.
"It wasn't betrayal, it was just pressure from everyone and everything.
"We got along well, but because of other people's problems, it always got to us.
"I can't take it anymore, and I'm not going to force myself into something that's killing me."
FG hands over Ahmadu Bello Stadium to Kaduna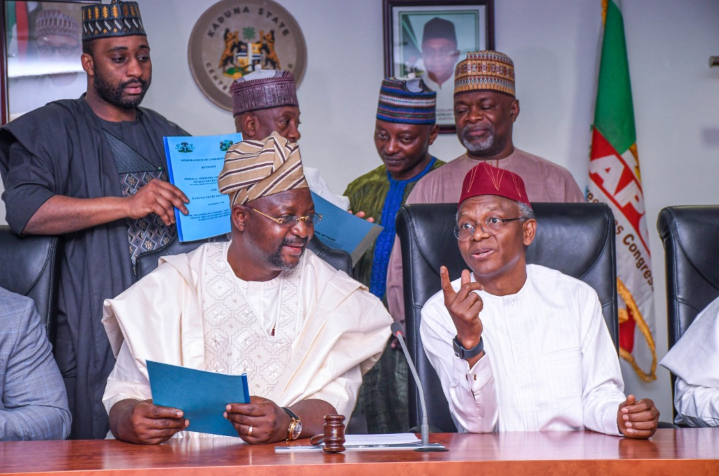 The federal government has officially transferred the custody and management of the Ahmadu Bello Stadium in Kaduna to the state government.
The development is in line with the implementation of the National Sports Industry Policy (NSIP) which incorporates sub-national governments as well as private sector involvement in sports development in Nigeria.
Sunday Dare, minister of youth and sports development, and Nasir El-Rufai, Kaduna governor, signed the memorandum of understanding (Mou) on Friday.
Speaking on the occasion, Dare reiterated the commitment of President Muhammad Buhari's administration to sports development in Nigeria.
The signing of the MoU signifies the official transfer of the stadium which is long overdue.
This also follows the earlier transfers of Tafawa Balewa Stadium to Bauchi state and Nnamdi Azikiwe Stadium to Enugu state.
The minister expressed confidence in the Kaduna government to effectively develop and manage the sports infrastructure for the benefit of 19 states in the zone.
He called on other state governors to emulate Kaduna for spending over N300 million to revive the formerly abandoned stadium.
On his part, El-Rufai commended the federal government for giving Kaduna state the opportunity to own and control the stadium bequeathed to the northern states by the late premier Ahmadu Bello.
"We intend to modernise this stadium into to a world standard edifice suitable for everyone to watch football and other sports events. We would also revive the three Olympic standard swimming pools and collaborate with the private sector in ensuring that all other uncompleted facilities within the stadium are fully completed and operational," he said.
A novelty football match was also played at the stadium to commemorate the event.
US court dismisses Siasia's appeal over FIFA ban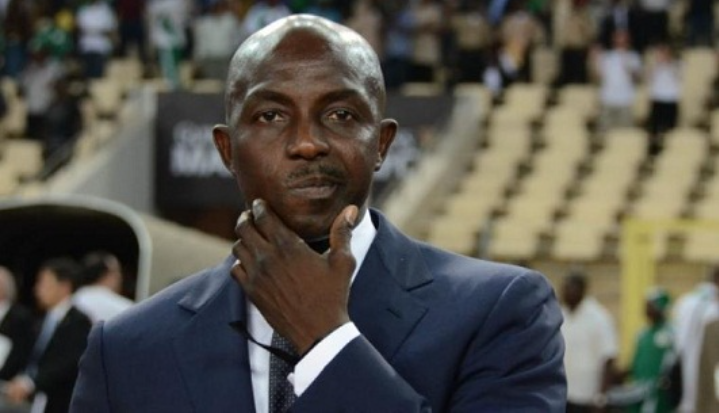 A US court of appeal sitting in New York has dismissed an appeal brought before it by Samson Siasia, former Super Eagles coach, seeking to overturn his five-year ban.
In a judgment delivered by a three-member panel on Thursday, the court ruled that Siasia failed to establish why a court in New York had jurisdiction over the case.
It added that the Nigerian failed to establish, in his suit, that FIFA, a body based in Switzerland, was "essentially at home" in New York.
The court also said although Siasia, who is based in the US, was banned from using a coaching licence issued by US soccer, his argument in that regard was not effective and barely supported by "conclusory statements."
The ruling also affirmed the decision of a New York district court that had earlier dismissed the case on December 29, 2021.
"Upon consideration, it is hereby ordered, adjudged and decreed that the order of the district court entered on December 29, 2021 is affirmed," the court statement reads.
"This case asks us to decide whether the district court properly dismissed Appellant Siasia's 5 Complaint for lack of personal jurisdiction over Appellee Fédération Internationale de Football 6 Association ("FIFA"), a Swiss entity. See Siasia v. Fédération Internationale de Football 7 Association, No. 21 Civ. 6516 (AKH), 2021 WL 5042974, at *4 (S.D.N.Y. Oct. 29, 2021).
"We 8 assume the parties' familiarity with the underlying facts, the procedural history, and the issues on 9 appeal, which we reference only as necessary to explain our decision.
"The record does not support the finding that Siasia made a prima facie showing of personal 6 jurisdiction under either theory.
Siasia's support for general jurisdiction relies on generalized 7 claims and poorly supported speculations of future activity that plainly do not suffice to render 8 FIFA 'essentially at home' in New York."