Men who use erectile dysfunction drugs are 25% less likely to die early, study says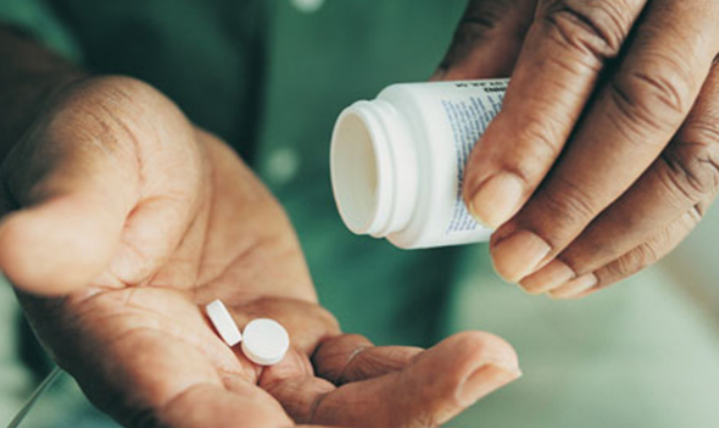 A study says men who use phosphodiesterase type 5 inhibitors (PDE-5is) are 25 percent less likely to die early.
Phosphodiesterase type 5 inhibitors are a group of drugs used for the treatment of erectile dysfunction.
The study was executed by researchers from the University of Southern California (USC) and published in the Journal of Sexual Medicine.
They gathered data from 70,000 adult men with an average age of 52, from 2006 to 2020. All the men had an erectile dysfunction diagnosis at some point in their life.
The researchers determined, through medical records, that among the population, 23,816 used erectile dysfunction drugs, while 48,682 others did not.
They also determined any subsequent heart problems they may have suffered during the follow-up period.
It was found that those who used the medications were 13 percent less likely to suffer major adverse cardiovascular (CV) issues.
Users of the drugs were also found to be 17 percent less likely to suffer heart failure and 15 percent less likely to require coronary revascularisation — a procedure used to clear blockages in the heart's arteries.
There was also a 22 percent decreased likelihood of developing unstable angina, a condition when plaque in the coronary artery denies oxygen and blood to the heart.
"Men with erectile dysfunction who were exposed to PDE-5is had a statistically significant lower risk of dying from any cause (overall mortality) by 25% compared to unexposed men, in addition to a 39% reduced risk of dying from cardiovascular causes, compared to men who were not exposed to PDE-5is during the same time period," the researchers wrote.
"Risk reduction correlated with PDE-5is exposure level."
They said the clinical implications of the results are that PDE-5is may have cardioprotective effects.
They, however, noted that the study was limited by the absence of an independent measure of sexual activity in the men, so it is not clear whether increased sexual activity may have contributed to the results.
7 reasons to appreciate excess body hair more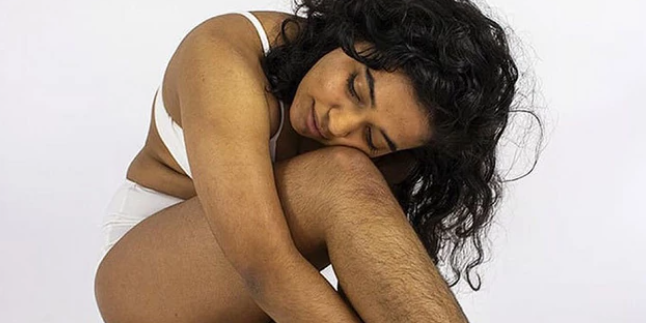 What you need to know about hair growth in unwanted places like face, arms, legs, chest, back, and appropriate treatment.
There are three reasons to love hairy body:
It is a way your body tells you that it is going through something.
It is genetics.
It is beautiful.
Even when you want to get rid of it, you have to identify the issue before you get the razor out!
It's in your family
Genetics play a major part in hairy bodie. Some ethnic groups, darker-skinned people usually have excessive hair.
Unfortunately, the most reliable way to get rid of hair on dark-skin affects melanin.
The laser targets melanin in the hair. But this includes melanin of the skin which can leave you covered in permanent white patches allover if done incorrectly.
It fights back
If you are going to cut it, make sure to leave nothing behind. But even then, there's a chance you are only making it stronger.
Shaving cut the hair but doesn't impact the hair pocket (follicle). Even invasive methods like waxing and tweezing can make it come back thicker and coarser.
The injury to the hair makes it respond by becoming thicker than the previously cut batch.
The solution is to get a cream that can slow down the growth rate between shaving, waxing or tweezing.
You have sensitive follicles
If a medical practitioner has ruled out medical causes, you might simply have sensitive follicles.
This means they overreact to even normal testosterone levels.
Medical conditions the excess hair might be telling you about
Hormone imbalance
"Women with polycystic ovarian syndrome (PCOS) usually have excessive growth of facial or body hair because the condition produces excessive amounts of androgens (excessive male sex hormones)," says Ghasak Amer Mahmood, MD, an endocrinologist at PIH Health in Whittier, California.
Treatment includes medicine to regulate ovaries function and decrease amount of androgens. These include: birth control pills and anti-androgen medicine.
Adrenal gland issues
"In Cushing's syndrome, the major product of the adrenal gland, cortisol, is increased, but along with it, excess androgens are released as well. In congenital adrenal hyperplasia, there is a deficiency in one of the enzymes that produce cortisol. As a result, cortisol can't be produced, and the precursors are diverted to producing androgens instead, leading to excessive hair growth," says Mazen Abdallah, MD, a reproductive endocrinologist with McGovern Medical School at UT Health and Children's Memorial Hermann Hospital, and medical director of the Houston Fertility Institute in Texas.
Surgery or medication should be able to restore normal levels.
Weight gain
Extra weight is linked to high levels of male hormones.
"Obesity alters the way that the body produces and processes hormones," Dr. Ward explains. "When insulin levels in the body are high they stimulate the production of male hormones. This is also linked to PCOS and diabetes, a condition that also affects insulin levels," the doctor adds.
Lifestyle changes including a diet low in sugar and fat and rich in antioxidants, and weight loss can lessen hair growth.
Medication
Treatment for endometriosis (a disease characterized by the presence of tissue resembling endometrium (the lining of the uterus) outside the uterus) can lead to excess hair growth.
It includes steroids like prednisone, danazol, which are created from androgens. Medicine for immune disorders or anti-seizure and drugs used to slow hair loss may cause hair in unwanted places.
Fast with your sense, NAFDAC tells Nigerians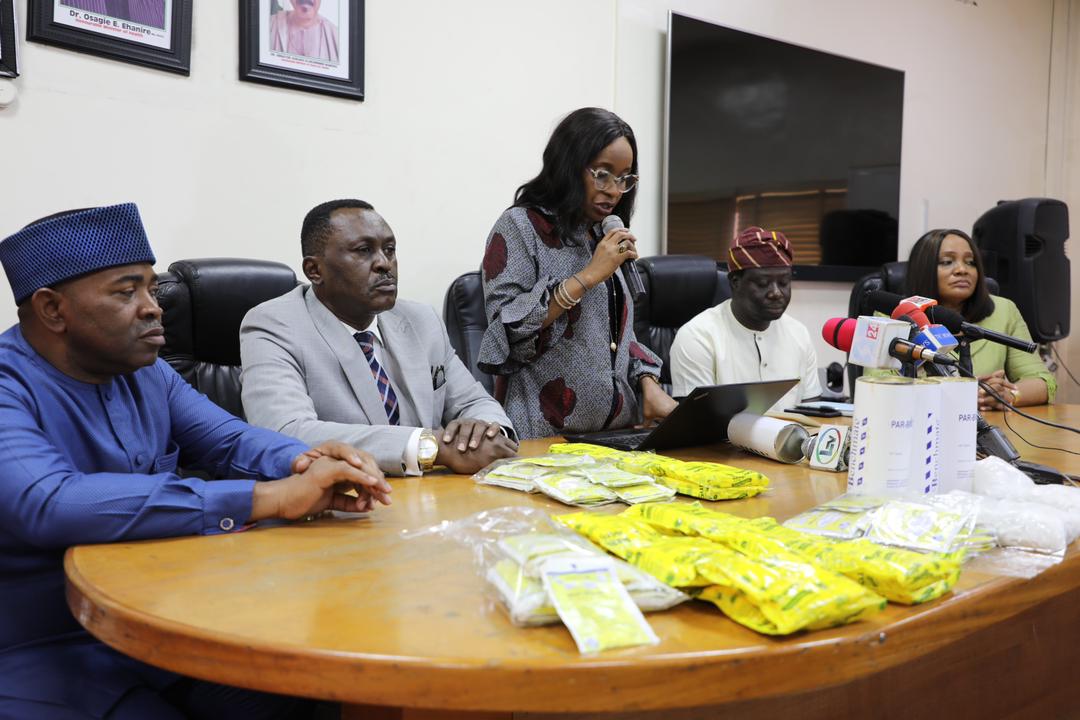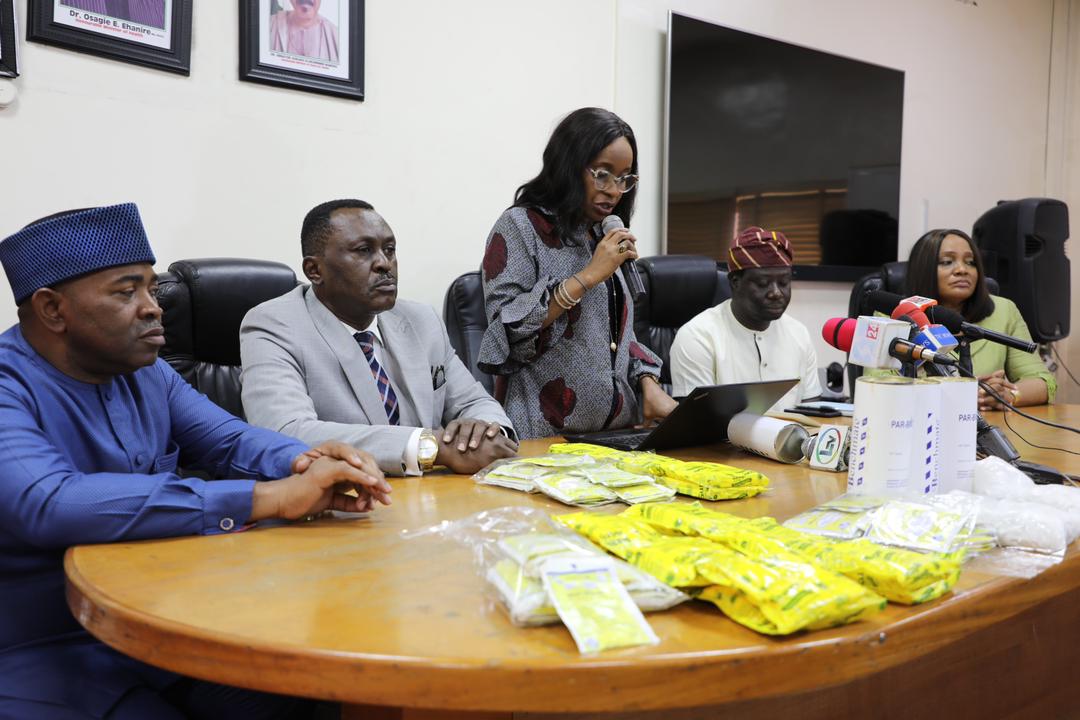 The Director General of the National Agency for Food and Drug Administration and Control, NAFDAC, Prof. Mojisola Adeyeye, has advised Nigerians against subjecting themselves to long-hour fasting, saying it was risky to their kidneys.
Prof. Adeyeye, who attributed the high rate of kidney problems in Nigeria to prolonged fasting by some religious adherents, insisted that those subjecting themselves to prolonged fasting on religious grounds must moderate the act.
She spoke in Abuja yesterday, while briefing the media on the breakthrough by her agency in tracking a high consignments of Tramadol and other pharmaceuticals to the Republic of Benin.
On the high rate of kidney problems in the country, she said: "Kidney failure, we are a very religious country- Muslims and Christians fast a lot and it is part of the kidney problem.
"Your body has to have homeomistatic balance, meaning that the water level in your body must be enough to make your organs to function.
"Some people will fast for 10 or 20 days and drink only little water, the kidney is being punished. Now, if you put chemicals in it, it triples in exponential manner, it damages the kidney because the kidney doesn't have water to dilute and filter."
Adeyeye, who tasked Nigerians to fast but with common sense, added: "I fast but with common sense. We have to fast with common sense, otherwise we will pay with our kidneys."
NAFDAC warns against use of 'carcinogenic' weight loss drug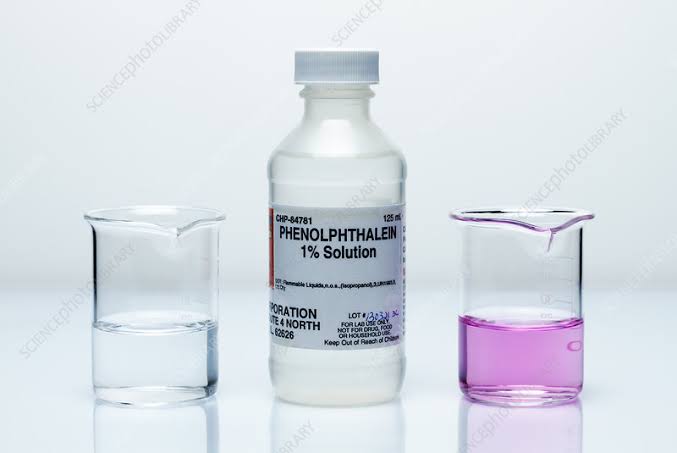 The National Agency for Food and Drugs Administration and Control (NAFDAC) has warned Nigerians against the use of a drug — Weight Rapid Loss Capsule.
Mojisola Adeyeye, NAFDAC director-general, in a statement, said the drug has been found to have the potential to cause cancer.
Adeyeye said results of laboratory analysis showed that the drug, manufactured by Ingi Oman, contained a banned substance called "phenolphthalein", which the US Food and Drug Administration recognised as unsafe.
She said the capsule, being marketed as "the most effective weight loss supplement" and sold through social media platforms like Instagram, also contains microbial growth above permissible limits.
"Phenolphthalein has been found to be toxic to genes, as it can cause damage or mutations in the DNA. Studies have also shown its potential carcinogenic risks," the statement reads.
"NAFDAC implores consumers to stop the purchase and use of the product.
"Members of the public in possession of the product should discontinue use or sale, and submit stock to the nearest NAFDAC office."
Adeyeye encouraged healthcare professionals and consumers to report any adverse effect experienced with the use of the product to the nearest NAFDAC office.
"Consumers are also advised to report adverse effects via pharmacovigilance@nafdac.gov.ng or E-reporting platforms available at www.nafdac.gov.ng," the statement reads.