5 awesome benefits of being single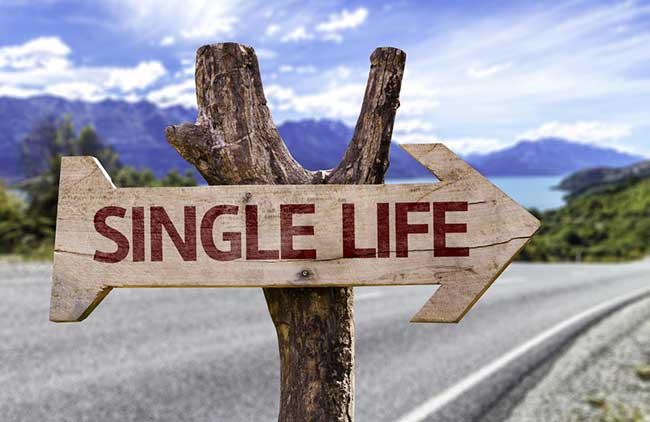 Often times, we are made to believe that people in relationships are happier than everyone else because they get to fall in love and do all those fun things.
But have you ever thought of the freedom of not having to share details of your life with anyone?
In today's increasingly modern world, being single can be a cherished state of mind – and here are five things you can enjoy.
Endless possibilities
When you are single, you are free of obligations, restraint and are less cautious when trying to mix with the other sex.
You can decide to hang out with friends of a different sex and have immense fun (and possibly go overboard) without feeling guilty or being extremely careful.
When single, your possibilities are endless and you can do anything you want to do.
No second-guessing yourself
When in a relationship, you have to consider the impact your actions will have on your better half.
You have to take into consideration their feelings and reception of certain decisions you may want to make or things you may want to do.
When single, you don't have to worry if your partner will approve or not. You are your own army, do as you like.
Do nothing against your will
Relationships demand occasional sacrifices and compromises.
You may not be a "nightclub person" but because your partner loves to hang out at night, and obviously won't want to go alone, you'd be compelled to tag along.
If you are single, you can decide to go to the beach whenever you want and stay indoors and Netflix endlessly if that's what you desire.
You have no one else to make happy but yourself.
You can be totally honest
We have all been in situations where we have had to give false compliments, lie about our whereabouts and give misleading status updates.
Many do it because they don't want their other half to be unhappy or insecure, hence, they'd rather lie for the sake of peace.
Single people can be totally honest because they owe no one any explanation.
Time to work on yourself
With the stress of the job and daily life, time for self-development is something not everyone can afford.
However, single people can take out time to reflect on past affairs, advance themselves, have time for friends and prepare for future relationships.
Hollywood's Reese Witherspoon divorces husband, Jim Toth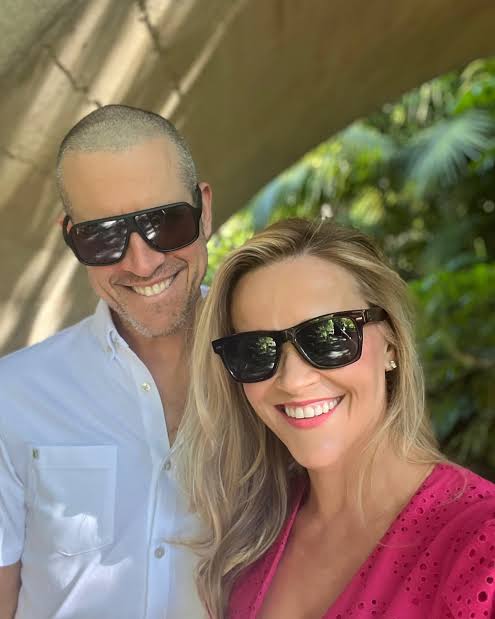 Reese Witherspoon, the US actress, has announced her divorce from Jim Toth, her husband.
The couple broke the news in a joint statement via Witherspoon's Instagram page on Friday.
They said the divorce, which comes after 11 years of marriage, was a "difficult decision" they had to make.
Witherspoon and Toth said they are focused on their son and urged everyone to respect their privacy.
"It is with a great deal of care and consideration that we have made the difficult decision to divorce," they said.
"We have enjoyed so many wonderful years together and are moving forward with deep love, kindness, and mutual respect for everything we have created together.
"Our biggest priority is our son and our entire family as we navigate this next chapter.
"These matters are never easy and are extremely personal.
"We truly appreciate everyone's respect for our family's privacy at this time."
In 2010, Witherspoon and Toth announced their engagement after less than a year of dating.
The pair later got married in March 2011 at a private ranch in California.
My husband pays me every time we meet in the bedroom – Married woman laments
A woman has complained about the way her husband treats her which is tantamount to him not respecting their union.
She said her husband pays her every time they sleep together and he even invites her to different hotels where offer her money after every intimate encounter.
A businesswoman shared the distraught woman's story online and said that the wife feels disrespected because her man treats her like a runs girl.
According to the woman, the man's habit of paying for her body started when they were dating and she saw it as a fun-filled activity.
However, the problem now is that they have been married for three years and he still pays her for every time they meet in the bedroom.
She said they do not have any children yet and she expected that his kink would have stopped now that they are husband and wife.
Watch video below:
My husband pays me every time we meet in the other room — Woman cries out

pic.twitter.com/MPWCUxJWYy

— Instablog9ja (@instablog9ja) March 8, 2023
Tiger Woods' ex-lover, Erica Herman, sues him for $30m after messy split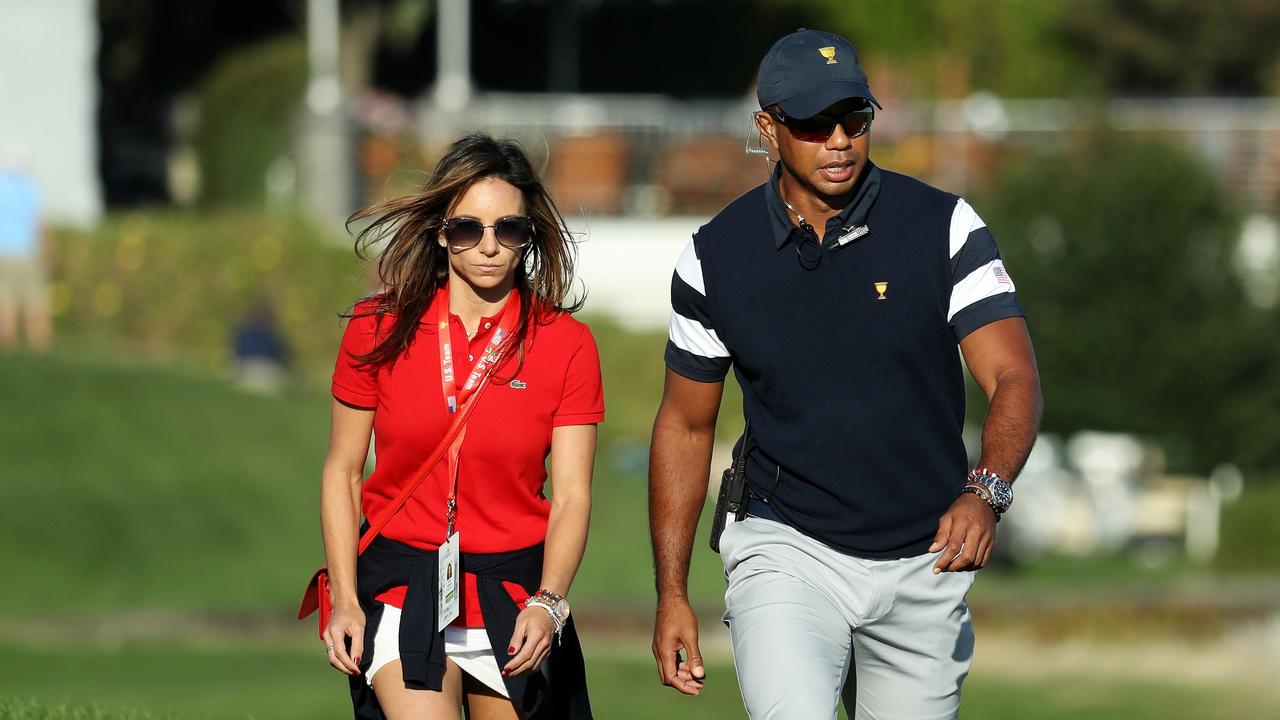 Erica Herman, the ex-lover of Tiger Woods, has sued the golf legend over a non-disclosure agreement (NDA) she claimed she was "forced to sign."
A non-disclosure agreement (NDA) is a legally binding contract that establishes a confidential relationship.
She argued that she is now entitled to 30 million dollars in compensation following their split.
In court documents obtained by Daily Mail, Woods was accused of unlawfully locking Herman out of their shared Florida home.
TMZ reports that Herman claimed the NDA should be voided when there is evidence of assault or harassment.
She cited the Speak Out Act which states: "an NDA is not enforceable if agreed to before a dispute involving sexual assault or sexual harassment."
She said she is being forced to comply with the agreement by a private trust run by Woods.
Herman, who previously managed Jupiter, Woods' restaurant, also accused him of locking her out of his mansion in Florida.
The 38-year-old alleged the golf legend, 47, tricked her into packing her bag for a "short vacation", only to be told that she has been kicked out when she arrived at the airport.
Herman claimed they had an "oral agreement" that meant she could live at the mansion for eleven years, of which she had five years remaining when they ended their romance.
In the legal filings, Herman used the word "trickery", which she said, violates the oral tenancy agreement and Florida law.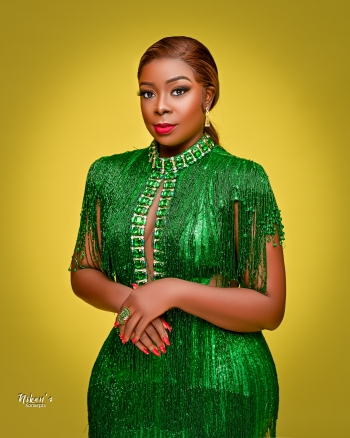 Bodex F. Hungbo, SPMIIM is a multiple award-winning Nigerian Digital Media Practitioner, Digital Strategist, PR consultant, Brand and Event Expert, Tv Presenter, Tier-A Blogger/Influencer, and a top cobbler in Nigeria.
She has widespread experiences across different professions and skills, which includes experiences in; Marketing, Media, Broadcasting, Brand and Event Management, Administration and Management with prior stints at MTN, NAPIMS-NNPC, GLOBAL FLEET OIL AND GAS, LTV, Silverbird and a host of others