JAMB shifts 2023 mock examination date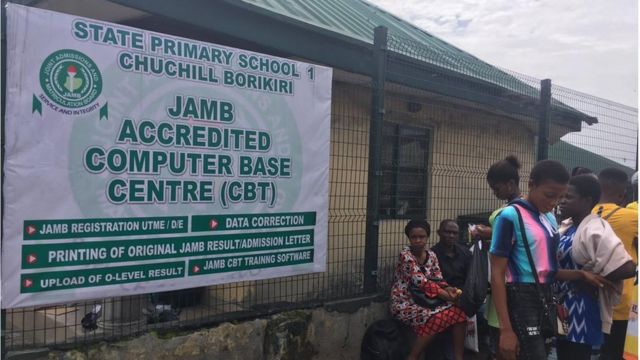 JAMB has shifted the 2023 Universal Tertiary Matriculation Examinations (UTME) mock examination earlier scheduled for Thursday, March 16 to Thursday, March 30.
"Candidates who registered early and indicated their willingness to take the Mock-UTME would be notified as to when to print their Mock-UTME notification slips, which would contain their centres and other details.
"The Mock-UTME is an optional examination introduced by JAMB to provide opportunity for candidates to have hands-on experience with the system.
"It also affords JAMB an opportunity to ascertain its readiness and that of its partners for the main UTME scheduled to hold between April 29 and May 12, 2023.
"The board also uses this opportunity to announce that the 2023 UTME would witness some ground-breaking innovations to address observed infractions and centre failures.
"For instance, in the new regime, if there is a delay of up to one hour before the commencement of a particular session, that session stands cancelled and would be rescheduled along with the candidates,'' he said.
Benjamin added that by the same token no examination would be started one hour after the scheduled commencement time as the session would be scheduled for any vacant or available slot.
"JAMB has made it mandatory that candidates must be notified of their new scheduled sessions or centres, as the case may be, before they leave their original centre.
"In addition, no candidate would be allowed to spend less than one hour before submission of responses during the UTME.
"Similarly, the new regime would make it impossible for candidates to login after one hour of activation of examination.
"If for any reason an examination session is cancelled or cannot hold, candidates are not to panic as they will simply be scheduled for the next available session, which could be that same day,''' he said.
Benjamin called on candidates who might experience delays to log into the system to quietly leave the hall and move to the "Holding Area'' to await further instructions.
He also urged candidates not to leave the examination centre until they had been notified of the day and time of their rescheduled examination.
"Candidates are to note that any rescheduled examination is strictly to accommodate only those whose examination session could not hold on account of one reason or another.
"It is not for those who were marked LATE or ABSENT for their session,'' he stressed.
MBBS, civil engineering… UNIOSUN gets NUC accreditation for 26 courses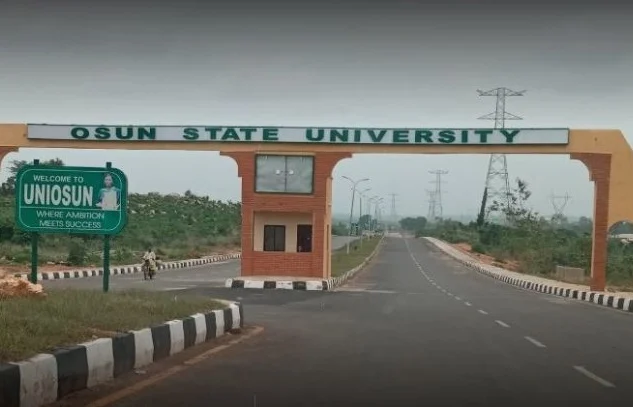 The Osun State University (UNIOSUN) in Osogbo says the National Universities Commission (NUC) has approved full accreditation of 26 undergraduate and post-graduate courses for the institution.
Ademola Adesoji, the varsity's public relations officer, announced the accredited courses in a statement.
Adesoji said the development followed the assessment of the institution's facilities and personnel by the accreditation team.
"I am glad to announce that we received the outcome from the NUC yesterday. I am glad to inform you that we recorded 100% full accreditation for the undergraduate and postgraduate programmes, 26 in total," the statement reads.
"Some of the undergraduate programmes include Fisheries and Aquaculture, Wildlife Management, Food Science and Technology, Computer Science, Guidance and Counseling, Urban and Regional Planning, Medicine and Surgery, Biochemistry, Industrial Chemistry, Geology, Mathematics.
"Others include Microbiology, Physics with Electronics, Statistics, Public Health, Civil Engineering, Electrical and Electronics Engineering, Economics, Geography, Political Science and International Relations, Banking and Finance, among others."
Adesoji said the institution has continued to make meaningful contributions to nation-building through various projects embarked upon by its staff.
Buttressing his point, the spokesperson said Samson Adesote, a lecturer in the department of history and international studies, recently got an invitation for the documentation of the Nigerian army's peace-keeping interventions in Liberia and Sierra Leone.
JAMB resumes DE registration, sets guidelines against certificate forgery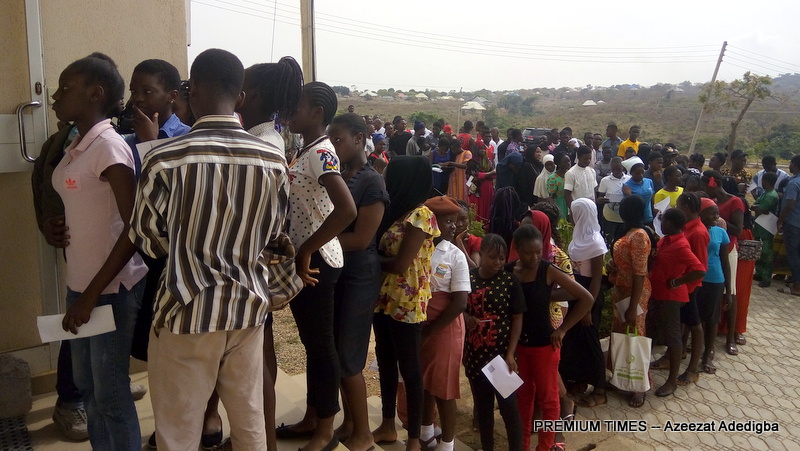 The Joint Admissions and Matriculation Board (JAMB) has resumed the 2023 Direct Entry (DE) registration.
At a briefing in Abuja on Monday, Is-haq Oloyede, JAMB registrar, said the registration will end on April 28.
The board had suspended the registration in February — a few hours after the exercise commenced.
Speaking at the briefing, the JAMB registrar said the suspension was informed by the "high level of forgery of A Level certificates" required for the registration.
"You will recall that the board commenced the 2023 direct entry registration on Monday, 20th February, 2023, but had to immediately suspend it following the discovery of the plethora of devices and machinations to circumvent and compromise the standard of A 'level qualifications required from DE candidates," he said.
"Recall that recent joint operations of the Federal Ministry of Education and the Independent Corrupt Practices and Other Related Offences Commission (ICPC) on DE qualifications brought to light some of these unsavoury and nefarious activities.
"Bayero University, Kano (BUK) has also consistently brought to the fore the high rate of forgery of A'Level qualifications for DE. For instance, it was discovered that, in previous years, some candidates used unacceptable and forged A' level certificates/qualifications to register for Direct Entry and eventually got admitted. For example, out 148 candidates verified by BUK, only 6 were found to be genuine. By implication 142 of the results were forged.
"The board, concerned stakeholders and institutions are working assiduously to detect such and the ones already found, are being dealt with according to the provisions of the law."
Oloyede said the board has introduced new guidelines to checkmate forgery of results as registration resumes.
"In order to further checkmate the anomaly and to also prevent recurrence of such irregularity, the Board has decided that the 2023 DE registrations will not only be restricted to JAMB (Professional Test Centres (PTCs) but will also be done under strict supervision," he said.
"The board has provided additional guidelines to all DE registration outlets (JAMB-owned centres), officers of the board and candidates on the 2023 Direct Entry registration exercise: –
"At the point of registration, all candidates must fill in: registration/matriculation Number of the previous school attended where the qualification was obtained; Subject(s) of qualification; Awarding Institution; Institution actually attended."
The JAMB registrar said the board would only accept 13 qualifications/certificates for this year's DE registration which include a first degree, university diploma, Higher National Diploma (HND), Ordinary National Diploma /National Diploma (OND/ND), and Nigeria Certificate in Education (NCE).
Others are Interim Joint Matriculation Board (IJMB) A' Level, Joint Universities Preliminary Examination Board (JUPEB) A' Level, NABTEB Advanced National Business Certificate (ANBC), NABTEB Advanced National Technical Certificate (ANTC), NABTEB GCE-A' Level (2015 – 2021), Higher Islamic Studies Certificate (HIS) by NBAIS, International Baccalaureate (IBN) and the National Registered Nurse /National Registered Midwife (NRN/NRM).
Oloyede said the 127 candidates who registered for the 2023 DE before the exercise was suspended would be requested to return to the registration centres and update their applications.
'It'll revamp Nigeria's education sector' — Ooni sets to unveil newly-acquired university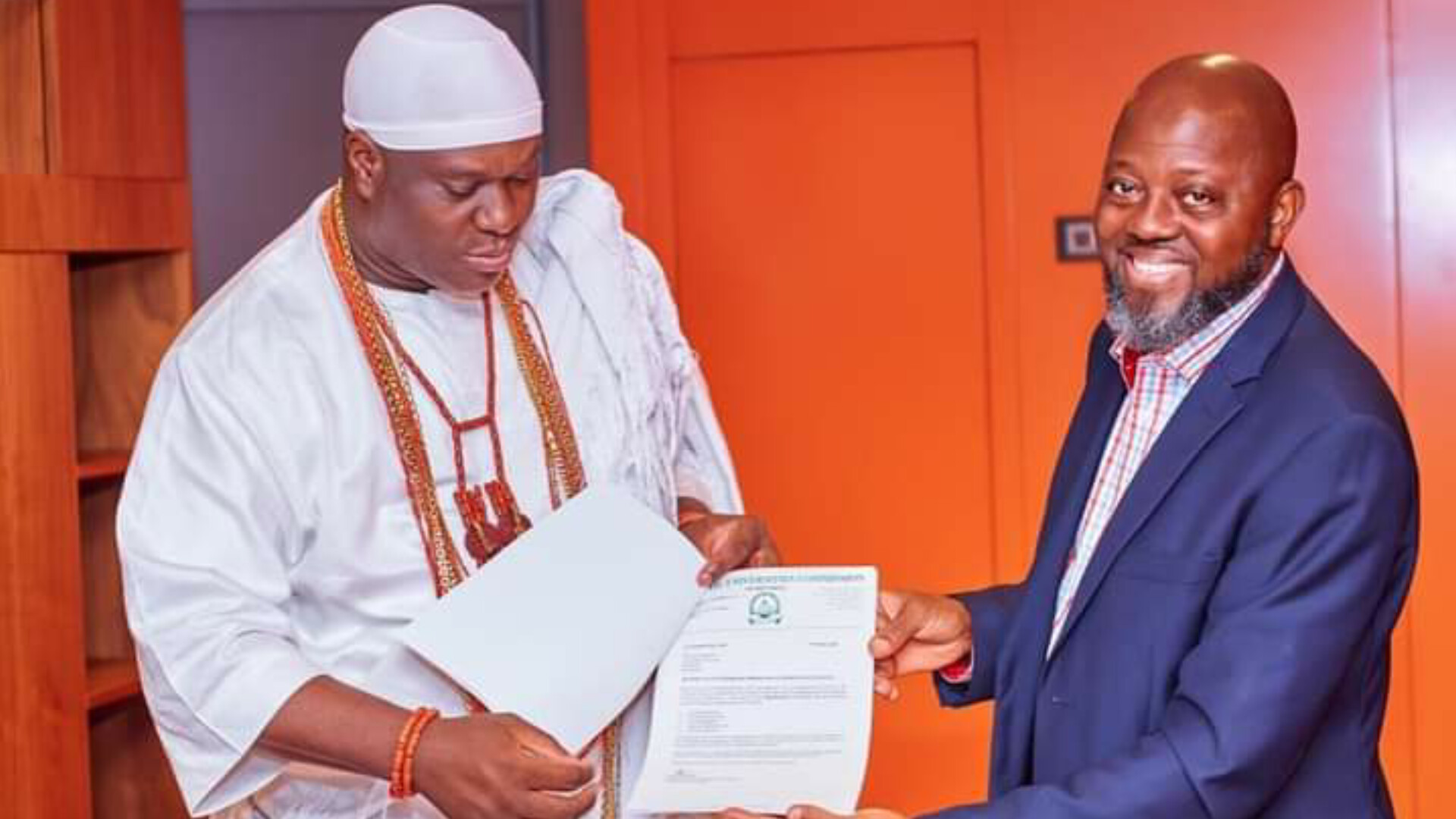 Adeyeye Ogunwusi, the Ooni of Ife, is set to unveil Ojaja University, his newly-acquired institution, in Eyenkorin, Ilorin, Kwara state.
It is understood that the monarch acquired the institution formerly known as Crown-Hill University and changed its name.
The monarch recently announced the institution has secured full accreditation for take-off courses from the National Universities Commission (NUC).
In a statement, Ooni said the acquisition of the institution was informed by his "unending passion for education and entrepreneurship".
He said the institution will revamp the education sector in the country by ensuring students are well-trained to meet the teeming demands of a modern technological-driven society like Nigeria.
"Nigerian Universities just churn out millions of graduates yearly but don't arm them with the necessary skills and support they need," he said.
"In China and the United States of America, students build most of the applications we use today. Facebook, Instagram, and the likes were built by students but today they are making billions of dollars from them. Our education curriculum should teach how to analyze situations and bring pragmatic solutions via proper research."
The monarch also promised to assist graduates of the institution with grants needed to start up a business after school.
"Imagine a university where student graduates and there is a business grant waiting for those who are willing to delve into entrepreneurship. The grants are made readily available to help establish what they have learnt in school," he added.
"We can't keep churning out graduates without providing how they should be utilized. If not we would continue to witness the current brain drain and the massive exodus of our best hand to foreign countries.
"Ojaja university will be structured in a way whereby students will be given a free hand to explore and settle for what they wish to become with our solid support.
"They will be trained to be problem solvers and critical thinkers with a burning entrepreneurial mindset. Ojaja university is driven strictly by innovation and ideas. We will celebrate more innovative minds than academic excellence."
Ooni said admission into various programmes at the institution will soon commence with an easy payment plan for students.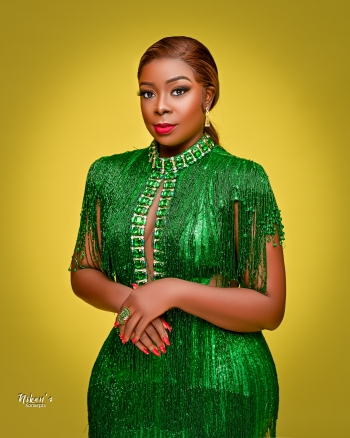 Bodex F. Hungbo, SPMIIM is a multiple award-winning Nigerian Digital Media Practitioner, Digital Strategist, PR consultant, Brand and Event Expert, Tv Presenter, Tier-A Blogger/Influencer, and a top cobbler in Nigeria.
She has widespread experiences across different professions and skills, which includes experiences in; Marketing, Media, Broadcasting, Brand and Event Management, Administration and Management with prior stints at MTN, NAPIMS-NNPC, GLOBAL FLEET OIL AND GAS, LTV, Silverbird and a host of others