Tems trends over outfit to Oscar Awards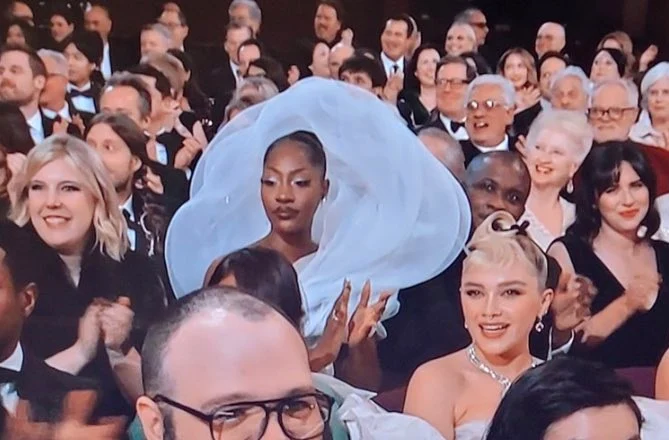 Tems, the award-winning Nigerian singer, has gone viral on social media over the outfit she wore to the 2023 Oscar Awards.
The award ceremony was held on Sunday night at the Dolby Theatre, Ovation Hollywood in Los Angeles, US.
The Afrobeats star graced the event in a lush white gown from Lever Couture with a particularly obstructive headpiece.
The 27-year-old songstress, who co-wrote Rihanna's 'Black Panther: Wakanda Forever' track 'Lift Me Up', which was nominated for the 'Best Original Song' category, however, stole the show after her outfit literally took up space.
'Lift Me Up' is a rather soulful 'Black Panther' theme song that evokes deep feelings of transcendence.
Rihanna co-wrote the song with Tems, producer Ludwig Göransson, and director Ryan Coogler.
The artistes wrote the single as a tribute to Chadwick Boseman, the 'Black Panther' actor who died in 2020.
Although Rihanna lost her category, the Nigerian started to attract attention on social media over her puffy white gown that she wrapped around the back of her head.
The beautiful headpiece appeared to have been a concern for the guest seated behind Tems.
Burna Boy, Asake, Ayra Starr, Yemi Alade nominated for 2023 VGMAs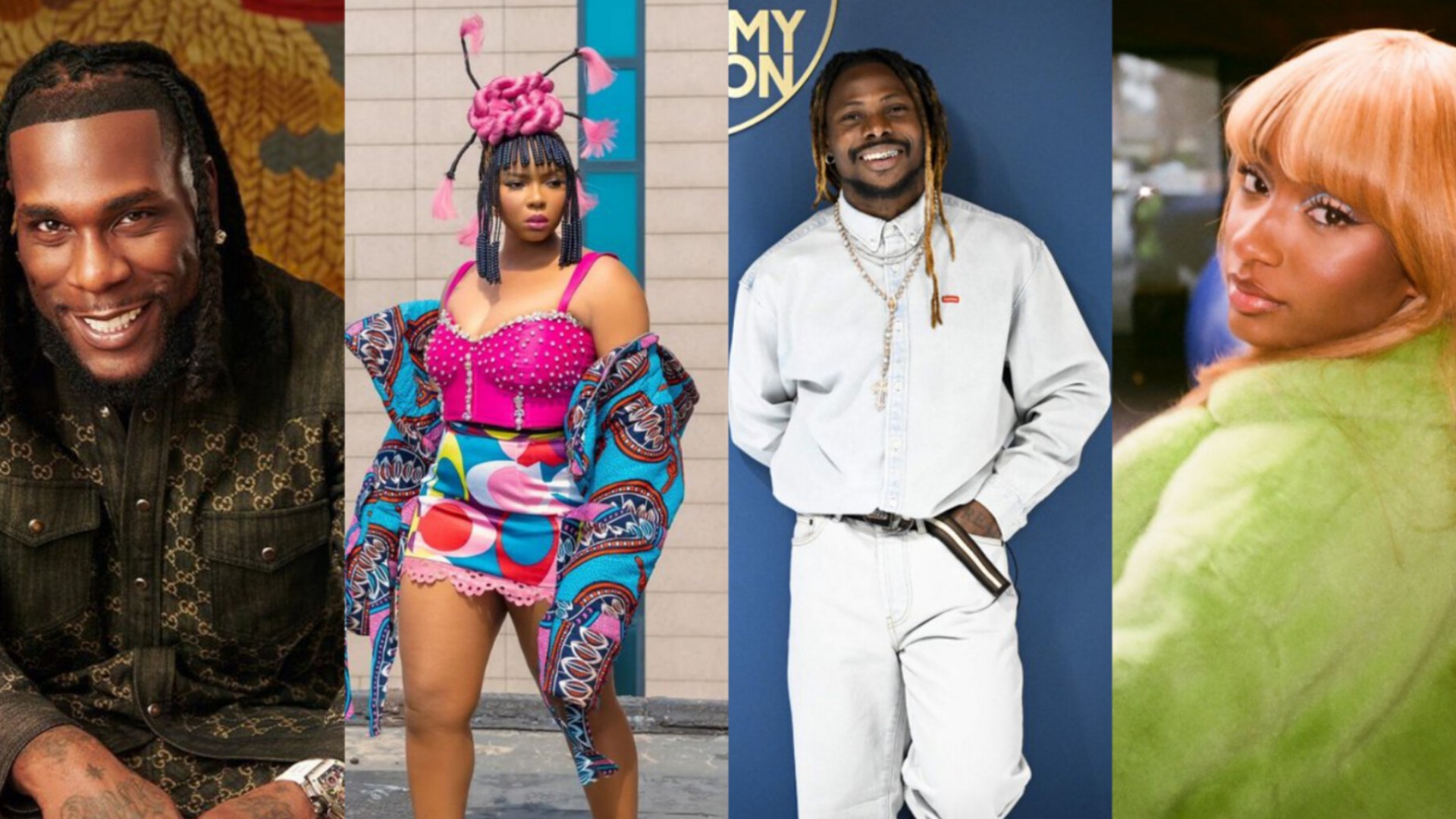 Nigerian superstars Burna Boy, Ayra Starr, Asake, and Kizz Daniel have all been nominated for the 2023 Vodafone Ghana Music Awards.

The nominees were unveiled in a ceremony on 18th March 2023 with the Nigerians earning nominations for the Best African Artist Category.
Other Nigerians that made the nomination list includes Omah Lay who was nominated for Best Collaboration for his verse on King Promise's 'Ten Toes', Mayorkun for his contribution on Camidoh's 'Sugarcane' remix, and Yemi Alade for 'Dumebi' her collaboration with Mzvee, and BNXN for 'Better Days' with Sarkodie.
The 2023 VGAMs will hold on May 13 at the Grand Arena of the Accra International Conference Centre (AICC).
See full nominees list below:
Artist of the Year
Black Sherif
Stonebwoy
Sarkodie
King Promise
Camidoh
KiDi
Piesie Esther
Joe Mettle
Most Popular Song of the Year
Camidoh – Sugarcane (Remix) ft. King Promise & Mayokun
Sarkodie – Country Side ft. Black Sherif
Black Sherif – Kweku The Traveller
Lasmid – Friday Night
Kelvyn Boy – Down Flat
Gyakie – Something
Wendy Shay – Survivor
KiDi – Blessed ft. Mavado
Stonebwoy – Therapy
Piesie Esther – Waye Me Yie
Record of the Year
King Promise – Yaa Asantewaa ft. Frenna
Adomaa – Beginning Again
Perez Muzik – Hewale Lala
Stonebwoy – Therapy
Sarkodie – Country Side ft. Black Sherif
Gyakie – Far Away
Best Hip Hop Song
Black Sherif – Kweku the Traveler
Amerado – Obiaa Boa
Sarkodie – Country Side ft. Black Sherif
Malcom Nuna – Benzo
Kwesi Authur – Drama
Medikal – Scarface
Best New Artist
Lasmid
Djay
Malcom Nuna
Jay Bhad
Ewuraabena
DJ Azonto
Chief One
Album of the Year
Black Sherif – The Villain I Never Was
Sarkodie – Jamz
Gyakie – My Diary
King Promise – 5 Star
Kwesi Authur – Son of Jacob
Joe Mettle – The Kadosh
Best African Artist
Arya Star
Burna Boy
Asake
Kizz Daniel
Libianca
The Therapist
Best Rap Performance
Medikal – Scarface
Strongman – Goated
Amerado – Obiaa boa
Lyrical Joe – 5th August 6
Teephlow – 6feet
International Collaboration of the Year
Camidoh – Sugarcane (Remix) ft. King Promise & Mayokun
KiDi – Touch it ft. Tyga
King Promise – Ten Toes ft. Omah Lay
KiDi – Blessed ft. Mavado
MzVee – Dumebi ft. Yemi Alade
King Promise – Run to You ft. Chance the Rapper & Vic Mensa
Sarkodie – Better days ft. Bnxn
Collaboration of the Year
FBS – Jo ft. Mr Drew
Sarkodie – Country side ft. Black Sherif
Epixode – Atiaa ft. Kwabena Kwabena
Amerado – Grace ft. Lasmid
DJ Breezy – Abonten ft. Kwesi Authur, Mugeez, Stonebwoy, Black Sherif & Smallgod
Bethel Revival Choir ft. Edwin Dadson – Tegbe Tegbe
Sarkodie – Labadi ft. King Promise
Songwriter of the Year
Piesie Esther – Waye me Yie
Black sheriff – Oh Paradise
Perez Muzik – Hewale lala
Fameye – Thank You
Diana Hamilton – My Meditation
Ewurabena – This Far
Best Highlife Artist
Kofi Kinata
Akwaboa
Kuami Eugene
Abiana
Best Hiplife/Hip Hop Artist
Black Sherif
Sarkodie
Kwesi Authur
Medikal
Amerado
Strongman
Best Afrobeats/Afropop Artist
Camidoh
King Promise
Gyakie
KiDi
Wendy Shay
Kelvyn Boy
Best Reggae/Dancehall Artist
Ras Kuuku
Epixode
Rocky Dawuni
Stonebwoy
Samini
Best Gospel Artist
Piesie Esther
Joe Mettle
Perez Muzik
Diana Hamilton
Celestine Donkor
MOG Music
Best Female Vocal Performance
Piesie Esther
Niella
Enuonyam
Cina Soul
Abiana
Adomaa
Best Male Vocal Performance
Camidoh
Kyei Mensah
Perez Muzik
Stonebwoy
King Promise
Best Music Video
Black Sherif – Konogo Zongo
Stonebwoy – Therapy
Piesie Esther – Waye me Yie
Stonebwoy – Gidigba
Sarkodie – Labadi ft. King Promise
KiDi – Touch it (Remix) ft. Tyga
Scott Evans – Best Side
Kwabena Kwabena – Afraid to Lose You
Producer of the Year
Mog Beatz
Atown
Phantom
Shadrach Yawson
Guilty Beatz
Kill Beatz
Liquid Beatz
Samnsey
Audio Engineer of the Year
Chopz – Yaa Asantewaa
Qube – Beginning Again
Perez Muzik – Hewale lala
Supa Dups – Therapy
Possigee – Country Side
Altra Nova – Far Away
Best Reggae/Dancehall Song
Konkara Jahvybz – A Go dey ft. Kelvyn Boy
Ras Kuuku – 33N1
Epixode – Atia
Black Sherif – Don't Forget Me
Rocky Dawuni – Never Bow Down ft. Blvk H3ro
Maccasio – Eyes on You ft. Stonebwoy
Best Afropop Song
Stonebwoy – Therapy
Wendy Shay – Survivor
Black Sherif – Oil in y Had
DopeNation – Gboza
King Promise – Ten Toes ft. Omah Lay
Kuami Eugene – Takeaway
KiDi – Blessed ft. Movado
Fameye – Thank You
Best Afrobeats Song
Camidoh – Sugarcane (Remix) ft. King Promise & Mayokun
Gyakie – Something
KiDi – Champagne
Djay – Balance It
King Promise – Ginger
FBS – Jo ft. Mr Drew
Best Highlife Song
Epixode – Atia ft. Kwabena Kwabena
AK Songstress – My Proposal
Adina – Adi Dede
Kwesi Authur – Adom
Kelvyn Boy – Down Flat
Kofi Kinaata – Have Mercy
Best Hiplife Song
Lasmid – Friday Night
Medikal – Stubborn Academy
Jay Bahd – Anadwo
DJ Breezy – Abonten ft. Kwesi Authur, Mugeez, Stonebwoy, Black Sherif & Smallgod
Amerado – Grace ft. Lasmid
Kweku Flick – Ewiase
Unsung Artist of the Year
Ni Ashun
Aya Ramzy
DSL
TsaQa
Maya Blu
Boi Jake
Six tips for a productive week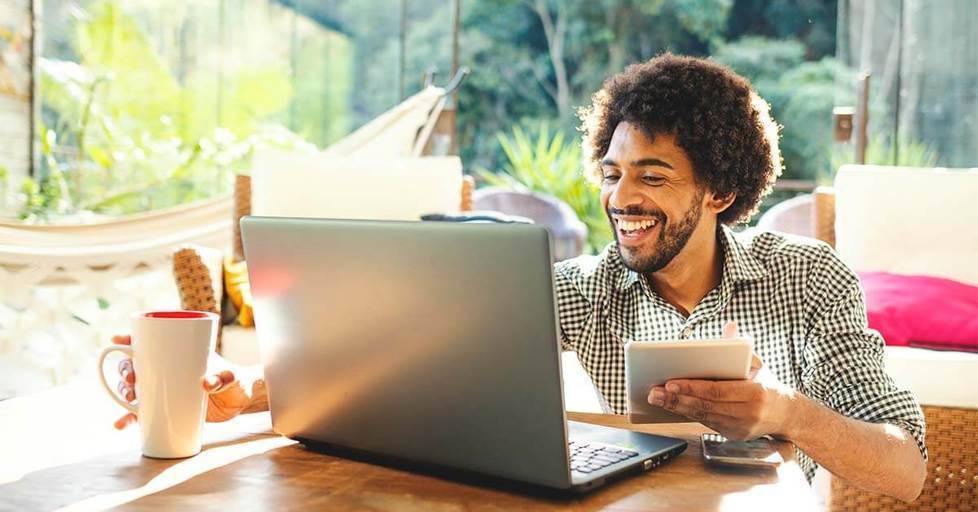 Generally, Monday is considered the worst day of the week. Ironically, Monday is the perfect day and opportunity to plan and start the new week on a good note.
Remember, how you start your week is important and also a determining factor in how productive the rest of the days will turn out.
So if you're struggling with your week's productivity, here are some tips that can help you figure it out.
Plan your week ahead
Before the week begins, you need to plan and prepare to be productive.
You have to put everything in place to achieve your goal. From jotting down things that need to be done for the week to scheduling, identifying unproductive activities, and planning to cut them down.
So first step to achieving a productive week is planning and preparing.
Create a to-do list
The next step to a productive week is making your to-do list as it helps you to stay organized.
Make a comprehensive list of all you need to do during the week which may include both work and personal goals.
This gives you an overall picture of what your week might look like so no unnecessary surprises. To do list also help keep you on track.
Each day, tick each task off your list as you complete them. Ticking a task off the list gives a form of satisfaction and motivation.
Prioritise
After jotting down your goals for the week, it is important to prioritise.
Priortise your tasks/goals according to importance and urgency. This will help to be productive and achieve lots of goals before the week runs out.
Set a deadline
After listing and prioritising your goals and tasks, the next thing to do is to set deadlines.
Setting deadlines is important when trying to be productive. Since each task is time-bound, you will have the intention and motivation to finish up within the set time.
When deadlines are set for accomplishing a goal, there will be less postponement and procrastination which will further increase your productivity.
Get rid of distractions
Being productive might be difficult when in a distinctive environment. So to achieve productivity, you must learn to manage or better still get rid of distractions.
You are aware of the things that get you easily distracted and a major one is social media. So you can stay off your phone for the period you're trying to do a task.
Also, get to know your preferred way to work and try to put yourself in the best situation to focus.
Review your progress
Review your tasks and achievements daily and weekly.
The daily review will help to know what has been done, what is left to be done, and plan on how the remaining will be achieved.
Having a weekly review is an opportunity to reflect on the past week, plan for the week ahead, and ensure your to-do list is aligned with your goals.
Reviewing your week further helps you celebrate your achievements, review your progress and identify any obstacles that are holding you back and ways to do better the following week.
Taking the time to review your week builds confidence and motivation.
Four ways to improve your social life this weekend
The weekend is here, and it feels as though the days are moving by so quickly. There always seems to be so much to be done, from work to family and personal life, which can leave you stressed out and overwhelmed. Well, it's not too late to start considering various ways to find an escape route out of the hustle and bustle for the remaining days of the year.
Here are four ways to upgrade your social life this weekend.
Join a club
No, not the kind with velvet ropes and dress codes. We're talking about hobby clubs, interest groups, and sports teams. From book clubs to football leagues, there are plenty of ways to meet new people while doing something you enjoy. Not only will you get to connect with others who share your interests, but you'll also have a regular activity to look forward to each week.
Attend a live event
There's nothing quite like the energy of a live event, whether it's a concert, sporting event, or theatre performance. Check out what's happening in your area and gather some friends for a night out. You'll make memories that will last a lifetime.
Try a new restaurant
Food is the universal language, and trying new restaurants is a great way to explore different cultures and cuisines. Choose a new spot that you and your friends have been wanting to try and make a reservation. You'll get to bond over delicious food and new experiences. One good way to identify nice restaurants is to check restaurant review blogs/platforms to find a good one worth your money.
Host a binge-watching party
Nothing brings people together quite like a good TV show. Interestingly, the DStv Step Up reward offer provides you access to a wide array of shows and movies. Pick a good series and invite everyone over for a binge-watching party. A good recommendation is the new Africa Magic indigenous series – Nwanyi Ike, Dala Dala and Irora Iya. Set up a popcorn station and make some snacks, and you've got yourself a night of fun and bonding.
So there you have it, folks. Whether you choose to join a club, try out a new restaurant, host a binge-watching party or attend a live event, make a commitment to being more social this year. Who knows, you may just find your new best friend or discover a new passion along the way. Cheers to a social year ahead!
If you are a new or existing DStv subscriber, don't miss out on the Step Up offer where you can upgrade your subscription and get boosted to the next higher plan to gain access to even more intriguing content. The new Africa Magic indigenous shows – Nwanyi Ike, Dala Dala and Irora Iya – airs every weekday on Africa Magic Igbo, Hausa and Yoruba at 7 pm, 8 pm, and 6:30 pm, respectively.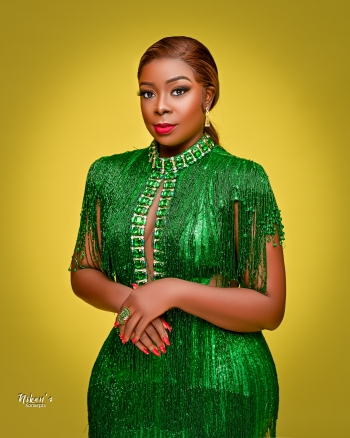 Bodex F. Hungbo, SPMIIM is a multiple award-winning Nigerian Digital Media Practitioner, Digital Strategist, PR consultant, Brand and Event Expert, Tv Presenter, Tier-A Blogger/Influencer, and a top cobbler in Nigeria.
She has widespread experiences across different professions and skills, which includes experiences in; Marketing, Media, Broadcasting, Brand and Event Management, Administration and Management with prior stints at MTN, NAPIMS-NNPC, GLOBAL FLEET OIL AND GAS, LTV, Silverbird and a host of others