Bodex Hungbo Celebrates Career Day at Princeton College, Urges Students to be Resilient in the face of Challenges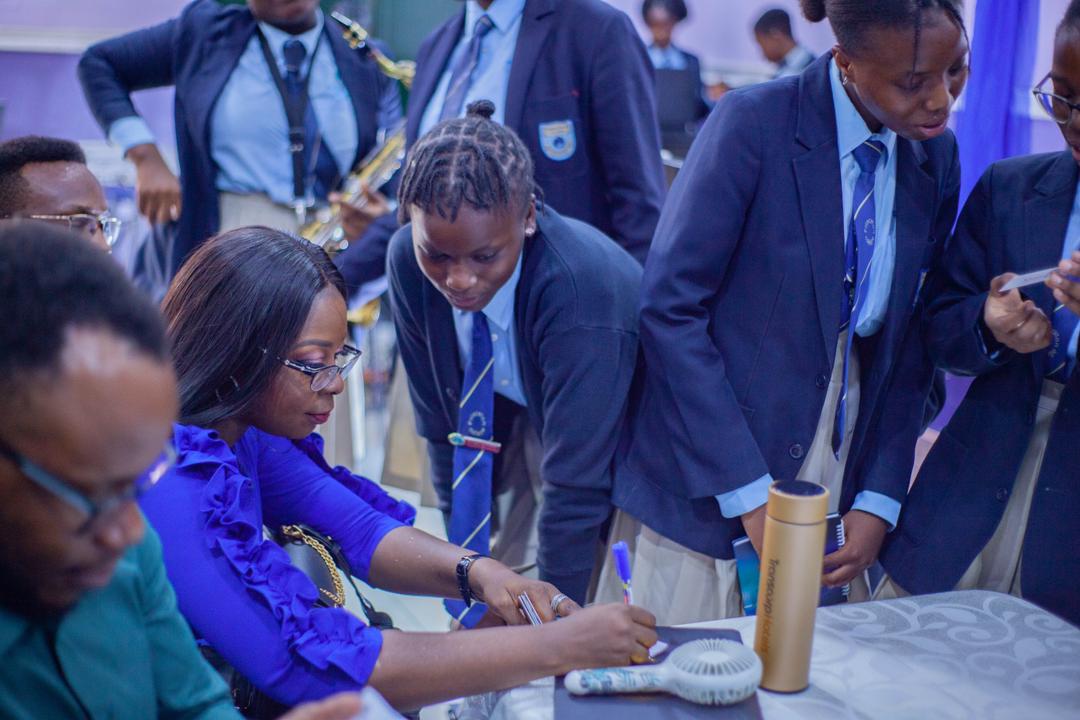 Organized by Princeton College, a prestigious school reputed for nurturing students to meet the 21st century academic and non-academic needs on Friday, the 31st of March 2023, the career day was titled "Maximizing Opportunities and Succeeding in a World of Challenges".
The principal, Steve Obiakor in his opening speech, urged the students to pay more attention to self-development which is currently very critical irrespective of a chosen course of study adding that self-development is achieved by acquiring 21st century career skills which serves as a credible catalyst for maximizing opportunities and meeting challenges.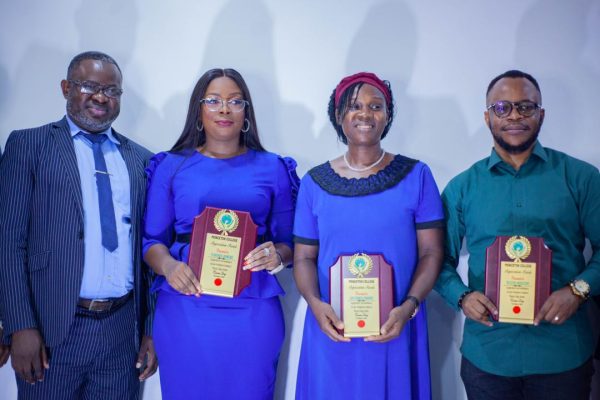 The principal asked the students to pay attention to such skills as: communication, critical thinking, networking, digital literacy and cultural appreciation through reading, participating in online/offline training programs and making good use of their study times.
The event was graced by a celebrated multiple award-inning Nigerian digital media practitioner, Bodex Hungbo, CEO Bodex International, a company that prides itself in digital strategy, public relations consultancy, brand and event management and many more.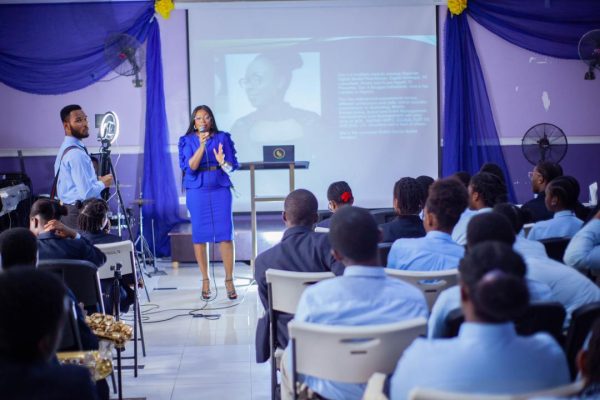 Other speakers at the event were Lady Franca Orakwue, the national coordinator/founder of Positive Values Initiative International, the CEO of Oraks Konsult Ltd and Kelechi Anyalechi, a prolific author and the founder of the Young High Flyer Coaching Academy as well as Revamp Africa Foundation. The speakers took turn to relay their life experiences and how they have persevered in the face of daunting challenges to come thus far.
Bodex specifically reflected on her experiences in the media industry as a blogger and a PR consultant.
She specifically relayed and recounted her experiences and the hurdles she needed to cross when it was imperative that her PR business needed a breakthrough which eventually happened when she had the opportunity to work for the President of the Federal Republic of Nigeria a few years ago.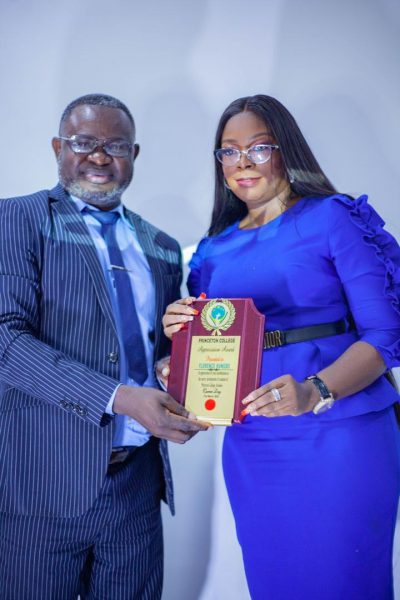 She charged the students and gave them the needed tips for recognizing opportunities when it comes calling, adding that opportunities most times, come with responsibilities and therefore must be met with preparedness.
The other speakers also dwelled on encouraging the students to pursue their careers side by side the development of their talents. Kelechi Anyalechi asked the students not to abandon such talents and skills such as music and sports which he readily noticed amongst the students.
The event was highlighted by award presentations to the speakers and musical performance by the school's orchestra group.
Bodex Hungbo shortlisted for African civic engagement summit in Kenya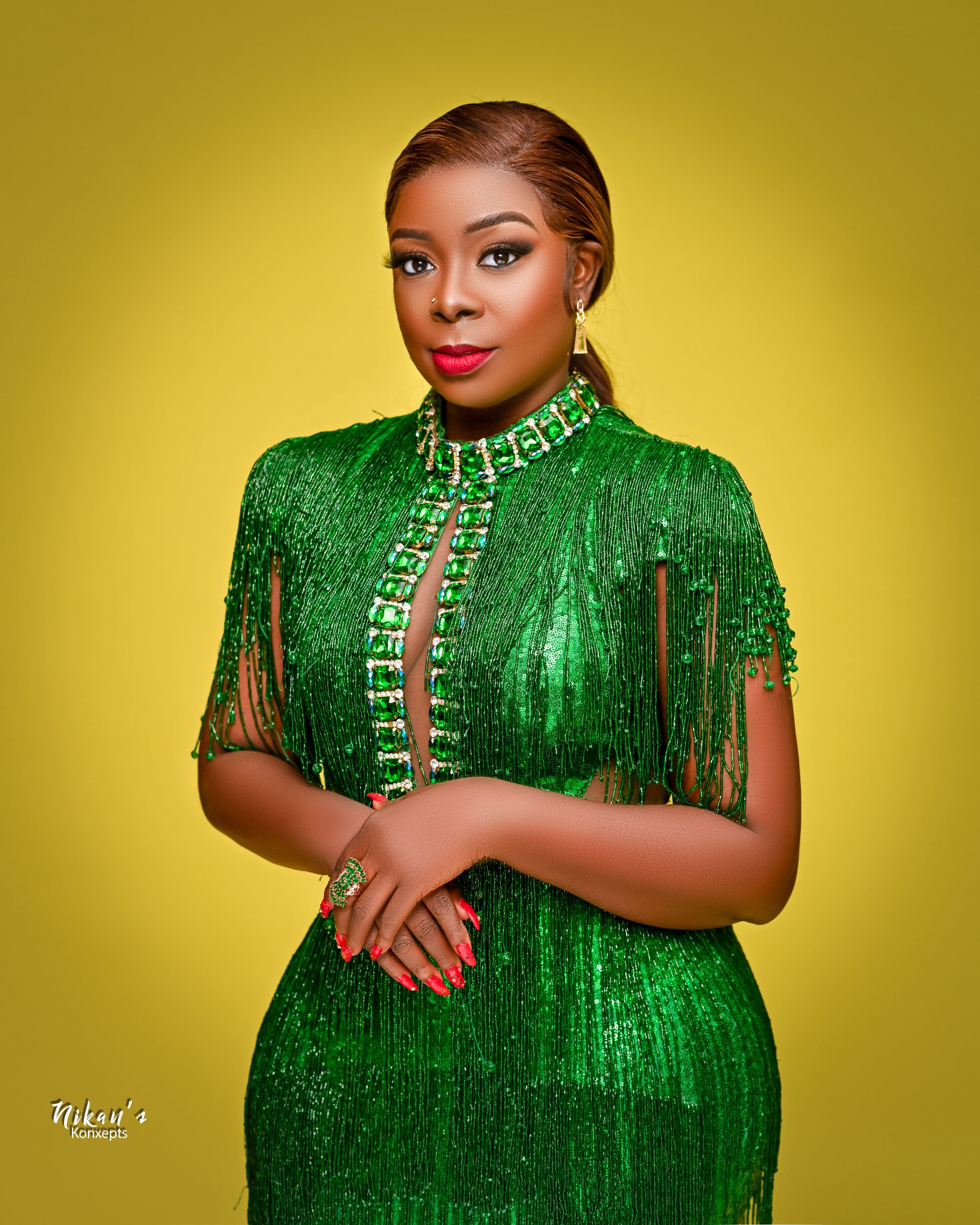 An award winning digital and traditional media program, Bodex social media hangout has been shortlisted for the African civic engagement summit in Kenya by the University of Georgia.
This was revealed in a statement by the Convener of the initiative, Bodex F. Hungbo made available to journalists.
"When the event started in 2019 in Nigeria, little did we know it will get an international recognition award talk more of an international summit presentation. Though, the aim of the event is to contribute to the global objective of deploying social media for social good, promote culture and tradition in the society and encourage the efforts of ethical adopters also, to recognize the impact of social media while celebrating, inspiring and motivating Netizens to ethically use social media in creating value," she said.
Hungbo who just completed her civic engagement course in University of Georgia, by African Civic engagement Academy submitted her annual digital media program as her action plan for the course and as gracious as she has been, the event has just been shortlisted for a presentation in Kenya.
She stated that "the vision is to contribute to the global objective of social media use but, we didn't know it will come this soon to have a global recognition while planning just the fourth edition.
"I did my civic engagement course at University of Georgia for African Civic Engagement Academy and finished in December 2022. Before the completion of the course, we have been told to do a project plan around our course of studies and any jaw dropping plan giving the wow moment during vetting will be shortlisted for the Kenya Summit2023.
"Since the topics were about inclusion, education, media and journalism, governance, NGO. I decided to tailor Bodex Social Media Hangout to suit the topic which is media related and to our greatest surprise it got selected for the presentation.
"Our event is part of the 60 chosen for the summit out of thousands of participants to discuss our challenges, impacts and fulfillment to several other countries present.
"Thanks to everyone who has supported us in anyway and attended the event. Y'all just made us go GLOBAL. Good things will never depart from you and your household. We are honored and grateful," the statement read.
Maj Gen OC Ajunwa hosts members of the Fourth Estate of the Realm (Media reps) in Lagos to a get together party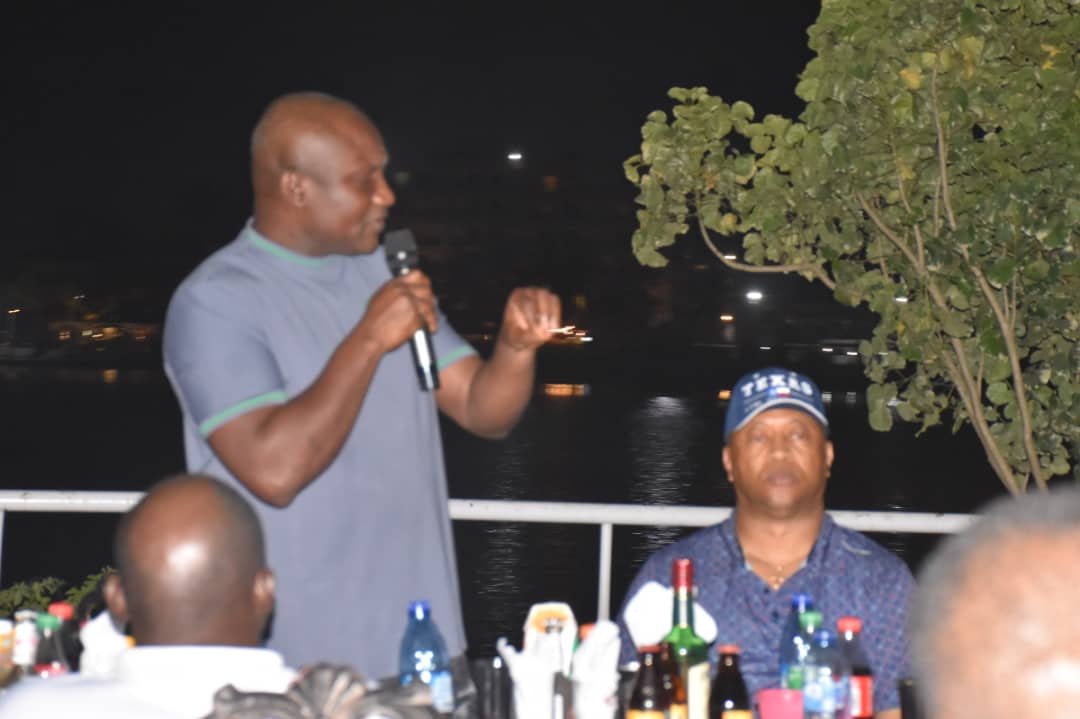 The General Officer Commanding 81 Division Nigerian Army, Maj Gen OC Ajunwa hosted members of the Fourth Estate of the Realm (Media reps) in Lagos State to a get together party on 16 Feb 2023.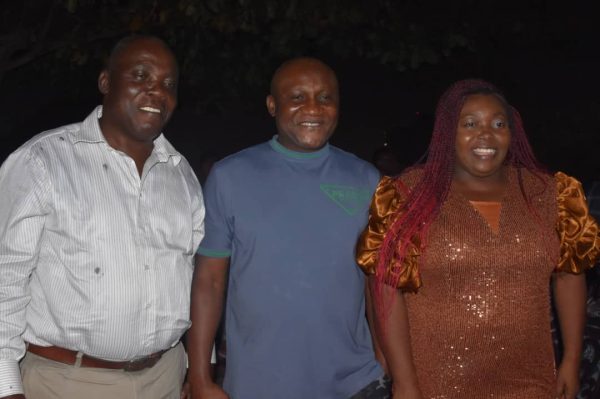 The event was held at Hippo House, Oyinkan Abayomi Street, (old Queens Drive) Ikoyi Lagos.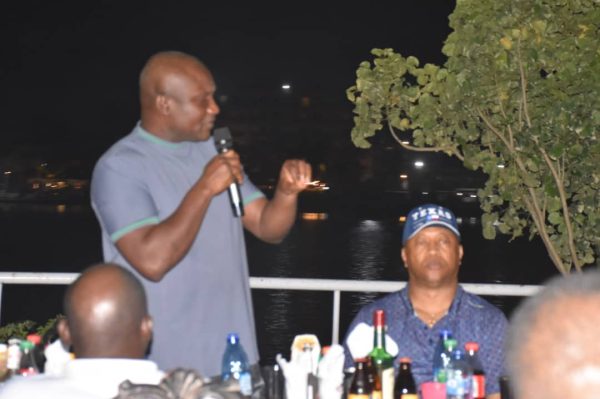 While delivering his remarks, the GOC cautioned the media to avoid placing personal interest over national interest in the forthcoming general elections.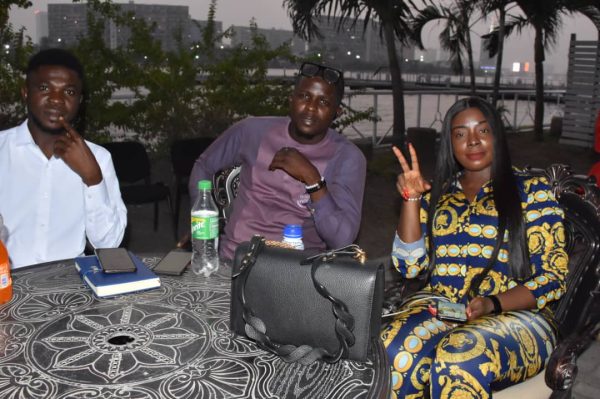 Speaking earlier, some of the media practitioners thanked the GOC for the gesture, describing the event as unique and a welcome initiative.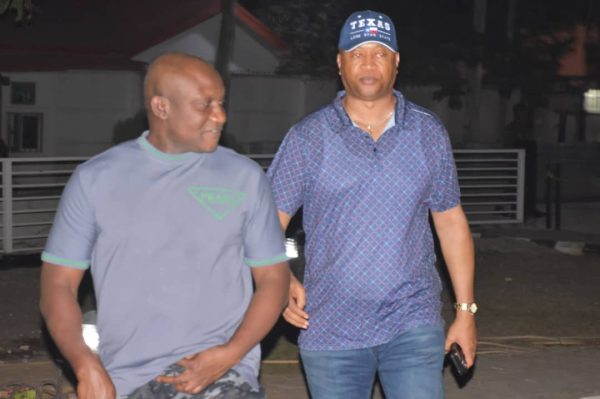 The event witnessed the attendance of Maj Gen KO Aliegbe, the Chief of Staff, Brig Gen MB Wabilli, Comd 55 Signal Bde, Brig Gen K Abdulkareem, Comd 81 Div Provost, Brig Gen ML Abubakar and Comd Div Education Services, Brig Gen AA Ahmed amongst others.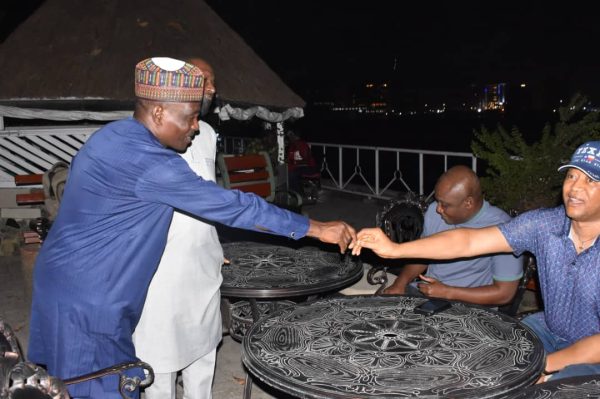 Others include, members of Defence Correspondents Association of Nigeria, Guild of Professional Bloggers of Nigeria, Online Security Reporters of Nigeria and Digital Media Practitioners of Nigeria.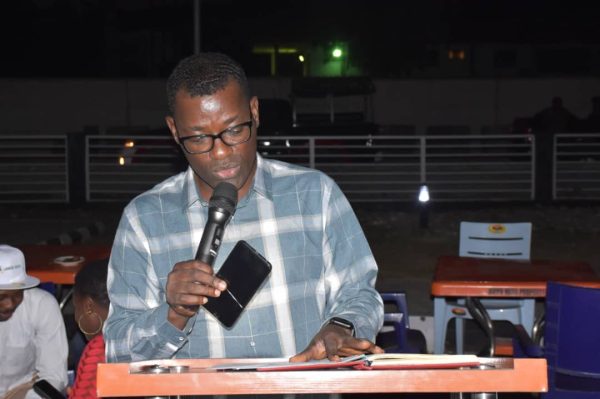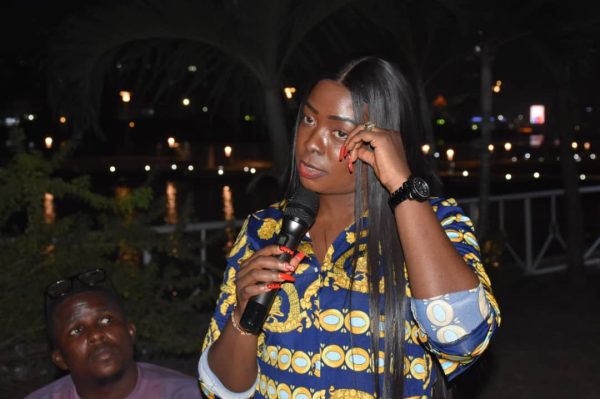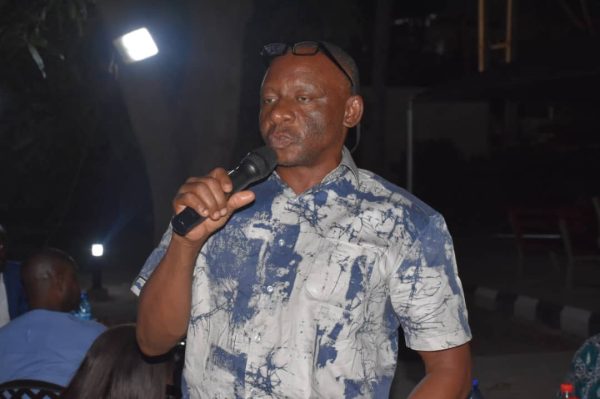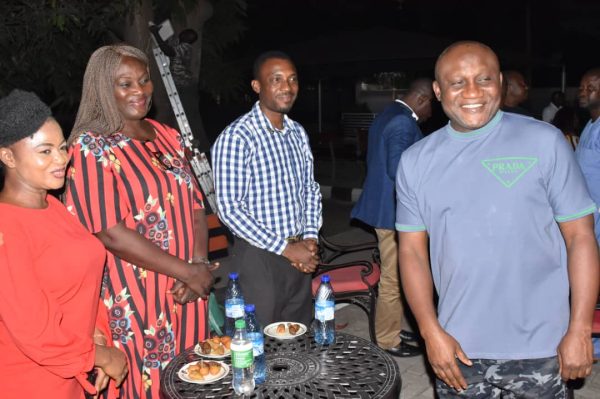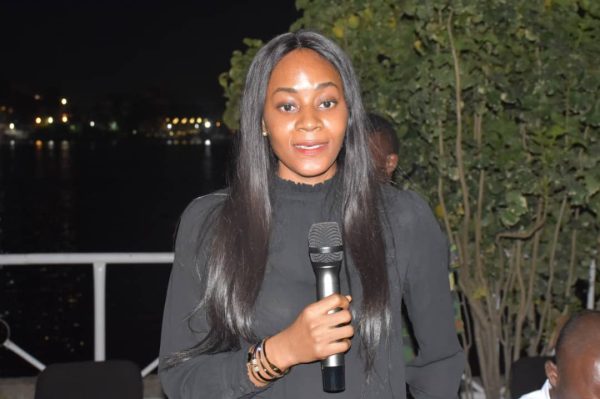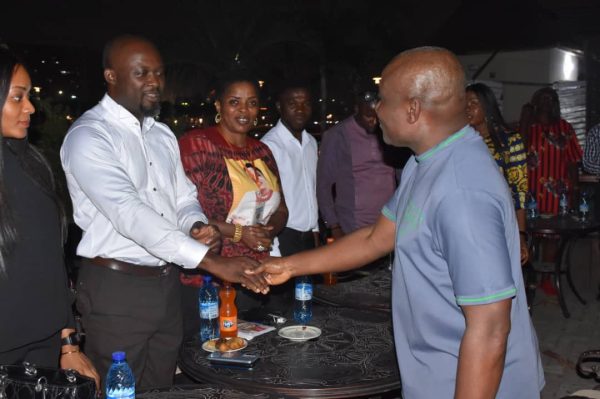 Bodex F. Hungbo bags New Media Personality of the Year Award, 2022
Congratulatory messages are in order again as the Badagry born multiple Awards-winning damsel Bodex F. Hungbo, SPMIIM bags Prime Excellence New Media Personality of the Year Award.
The award which was presented to her in November 20, 2022 by Yeye (Barr) Mrs. Caroline Adeneye, CEO Sierra Global at Airport Hotel Ikeja was in recognition of her massive contributions to the growth and outstanding impact in the digital media space using Bodex Social Media Hangout as a tool in shaping the society and our country at large.
Recently, the Serial Entrepreneur, Cobbler, Multi-Media Expert, Brand/Event Expert, and PR consultant also, bagged an International Award and Regcognition for Excellence in Data and Information Management 2022 by the Institute of Information Management Africa presented by Dr Oyedokun A. Oyewole, President Institute of Information Management Africa for her enormous contribution and using her unique media talk- shop called Bodex Social Media Hangout that is designed to create consistent awareness and engagement on the need for social media good and while curating practical solutions through the engagement of professionals making positive impact across platforms.
During the presentation, Bodex Social Media Hangout was awarded Best Digital Program of the Year 2022 Bodex has become a reputable brand influencer/blogger and social media strategist with enormous influence in Nigeria and has been at the forefront of using digital/ traditional entrepreneurship to create value, engage the youth and deliver communication objectives for partner organisations.
In her appreciation speech, Bodex thanked the organizers of these awards for deeming her fit for the awards and also recognising the impact of Bodex Social Media Hangout in the country.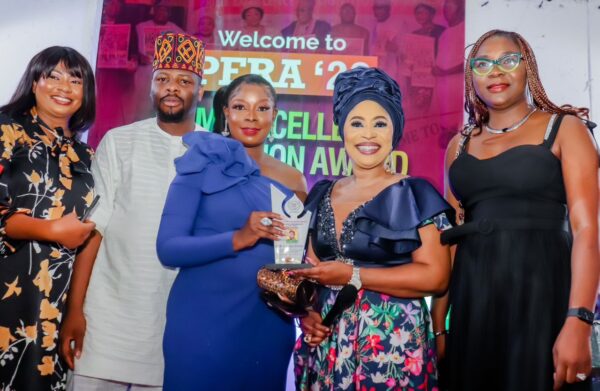 She also thanked all the media personalities present while dedicating the awards to all digital and tradition media entrepreneurs in Nigeria and beyond and promised to make everyone who has supported her on this journey proud.
Bodex is the Chairperson of Bodex Group International which comprises of Bodex Media, Bodex Footwear, Bodex Beauty House, House of Bodex and lead consultant at Volt Media Advisory.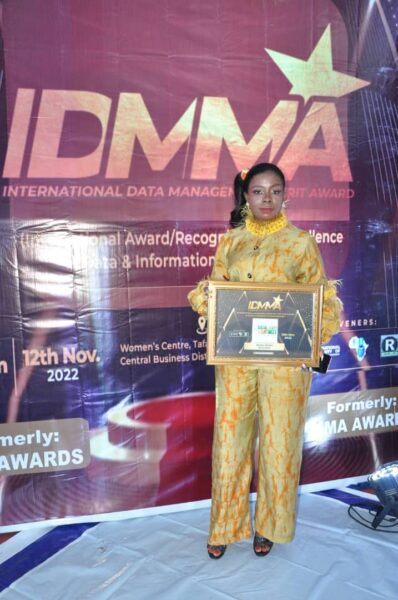 She is the founder, Bodex Exceptional Women Initiative Africa (BEWIAFRICA)- an initiative that empowers women in men's dominated field, amongst others.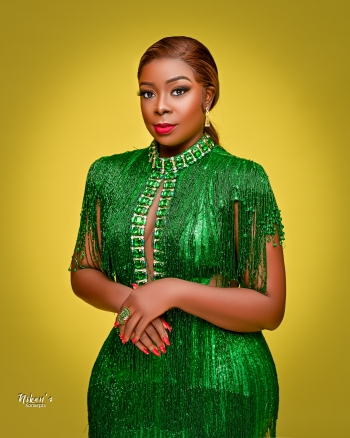 Bodex F. Hungbo, SPMIIM is a multiple award-winning Nigerian Digital Media Practitioner, Digital Strategist, PR consultant, Brand and Event Expert, Tv Presenter, Tier-A Blogger/Influencer, and a top cobbler in Nigeria.
She has widespread experiences across different professions and skills, which includes experiences in; Marketing, Media, Broadcasting, Brand and Event Management, Administration and Management with prior stints at MTN, NAPIMS-NNPC, GLOBAL FLEET OIL AND GAS, LTV, Silverbird and a host of others