Amid UK immigration restrictions, Canada announces faster visa processing for dependents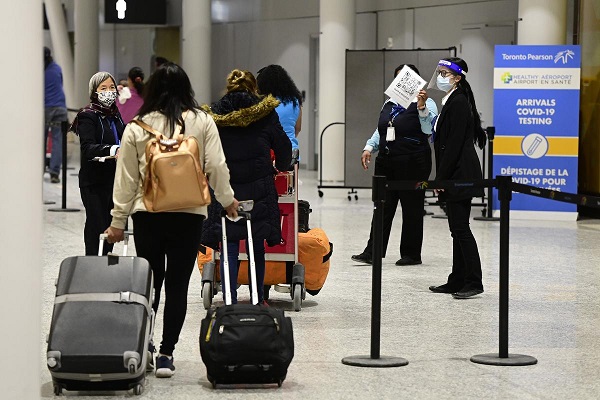 Canada has introduced faster temporary resident visa (TRV) processing and more considerate application measures.
Sean Fraser, minister of immigration, refugees and citizenship, announced the development on Friday.
Fraser said most applications will be processed within 30 days, and applicants will benefit from processing measures specific to their circumstances as spouses and dependents.
So far, many applications have seen an approval rate of 93 percent, he added.
In 2022, Canada issued more than 1,075,000 work permits and work permit extensions.
The minister said the development was Canada's commitment to ensure that families are together, especially during life's big moments like moving to a new country.
"Family reunification through immigration is not only a matter of compassion; it is a fundamental pillar of Canadian society. Today's announcement is a mandate commitment to help build inclusive and resilient communities," Fraser said.
"We are supporting Canadians and newcomers by reuniting families faster, and also allowing them to work and support themselves more quickly once they're here. By doing so, Canada is helping newcomers achieve their true potential, while also strengthening Canada's economy and social fabric."
Dependents will now be able to apply for and receive an open work permit as soon as they submit a complete permanent residence application under the spouse or common-law partner in Canada class (SPCLC) or other family class programmes.
Additionally, spousal applicants, along with other open work permit holders, whose permits expire between August 1 and the end of 2023, will be able to extend their work permits for an additional 18 months.
"A similar option was recently offered to many with expiring post-graduation work permits," the statement added.
The move comes days after the United Kingdom announced that foreign students would no longer be able to bring family members with them from 2024.
The Home Office said the development was necessary to stop people from using the student visa as a backdoor route to work in the UK.
However, universities across the UK opposed the country's new immigration rules, saying it will worsen their financial pressure.
EU says 'X' is worst social media platform for misinformation
The European Union (EU) Commission has declared that X, formerly Twitter, is the social media platform with the largest ratio of misinformation and disinformation posts.
The Commission's Vice-President for Values and Transparency, Vera Jourova, stated this on Tuesday in a statement on the EU Code of Practice on Disinformation. She said X performed woefully during a pilot test of a new methodology developed by the Code signatories.
While other platforms like YouTube, TikTok, Microsoft, and Meta's family apps were said to have taken some measures to address disinformation, X is said to be harbouring more disinformation actors.
But for the X owner, Elon Musk, his agenda is to use the platform to promote 'free speech' for people all over the world. Musk has yet to respond to the EU's claim as of the time of filing this report.
X, former Twitter, who is not under the Code anymore is the platform with the largest ratio of mis/disinformation posts. The pilot also showed that disinformation actors were found to have significantly more followers than their non-disinformation counterparts and tend to have joined the platform more recently than non-disinformation users," Jourova declared.
US surgeons carry out world's second pig-to-human heart transplant
Surgeons in the United States have carried out the world's second transplant of a genetically modified pig's heart to a human being.
According to a statement issued on Monday by the University of Maryland School of Medicine (UMSOM), the surgery was carried out on Lawrence Faucette, a 58-year-old patient who had terminal heart disease.
In 2022, the Maryland team had performed the world's first transplant of a genetically modified pig's heart into another dying man, David Bennett.
But the patient had died just two months after the procedure.
The current pig heart recipient was said to have been deemed ineligible for a traditional transplant with a human heart due to his pre-existing peripheral vascular disease and complications with internal bleeding.
This transplant of a pig's heart was therefore the only option available.
The US Food and Drug Administration granted emergency approval for the surgery on September 15 through its single patient investigational new drug (IND) "compassionate use" pathway.
This approval process is used when an experimental medical product, is the only option available for a patient faced with a serious or life-threatening medical condition.
The pig heart, provided by Blacksburg, Virginia-based Revivicor, has 10 genetic modifications, knocking out some pig genes and adding some human ones to make it more acceptable to the human immune system.
According to the statement, Faucette is currently breathing on his own, and his heart is functioning well without any assistance from supportive devices.
"He is recovering and communicating with his loved ones. This is only the second time in the world that a genetically modified pig heart has been transplanted into a living patient," the statement reads.
Bartley P. Griffith, who surgically transplanted the pig heart into both the first and second patient, said the doctors are grateful to Faucette for his bravery and willingness to help advance their knowledge of the field.
"We are hopeful that he will get home soon to enjoy more time with his wife and the rest of his loving family," he said.
34 killed, 20 injured in Benin Republic fuel explosion
A fuel explosion in Benin Republic has led to the deaths of 34 persons, while 20 others sustained injuries.
The explosion occurred at an illegal fuel depot in Seme-Podji, a town that sits near the border with Nigeria.
Speaking with reporters, Alassane Seidou, minister of interior in Benin Republic, said two babies were among the dead.
"Unfortunately we have 34 deaths including two babies. Their bodies are charred because the cause of the fire is smuggled fuel," Seidou said.
He added that those who sustained injuries are receiving treatment in hospital.
Some of the petrol smuggled from oil rich Nigeria often ends up in Seme-Podji.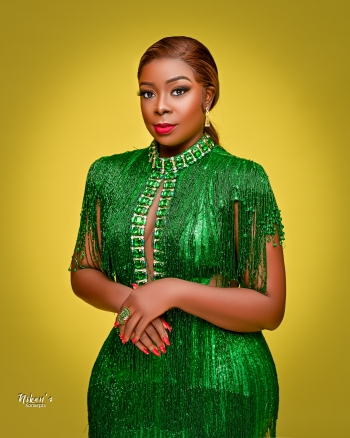 Bodex F. Hungbo, SPMIIM is a multiple award-winning Nigerian Digital Media Practitioner, Digital Strategist, PR consultant, Brand and Event Expert, Tv Presenter, Tier-A Blogger/Influencer, and a top cobbler in Nigeria.
She has widespread experiences across different professions and skills, which includes experiences in; Marketing, Media, Broadcasting, Brand and Event Management, Administration and Management with prior stints at MTN, NAPIMS-NNPC, GLOBAL FLEET OIL AND GAS, LTV, Silverbird and a host of others