Lagos cop accuses police of maltreatment for attempting to resign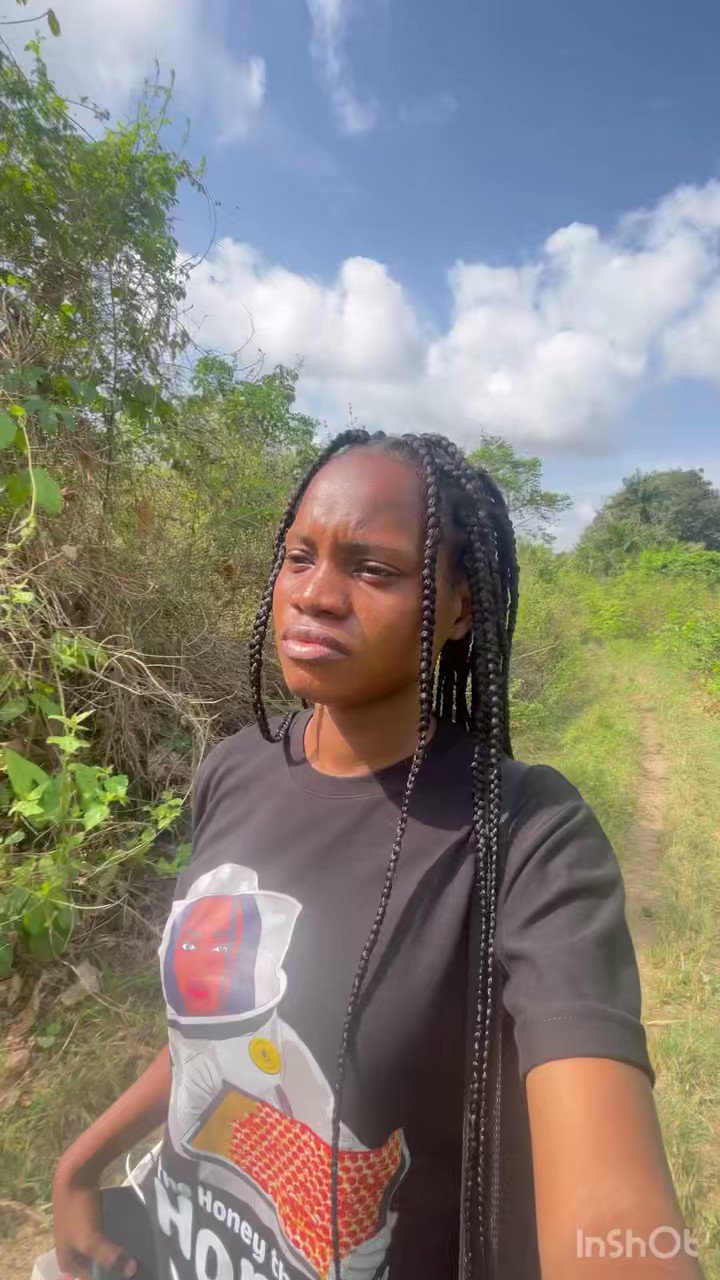 A police officer, Corporal Fauzziyah Isiak, has lamented how the Nigeria Police Force detained her after she put in her resignation.
Isiak, who narrated her ordeal on Twitter, said after she submitted her resignation letter she was called into the office and was detained even as she disclosed that she was on her menses.
The officer, who is also an entrepreneur, decried the treatment she received for wanting to resign, saying, "I never saw this coming. I have never thought I'll be put in detention without interrogation. All I did was try to resign. I have been trying to resign from the Police since last year but my letters were not approved. My boss had called me to show up yesterday 24th of May to meet the Deputy commissioner for an interview."
"I thought they were finally going to approve my resignation but the only words I heard was that I should be detained to be tried and dismissed. Due to the shock, I couldn't say anything as the officer led me away.
The officer, who is also a beekeeper, explaining further said, "Later, I heard that I should have begged and cried but my lack of reaction worsened the matter. I called a river after it all dawned on me. I have not taken my clothes and shoes off since yesterday. I can't even change my sanitary pad. My migraine is throbbing at full speed and my head is about to explode from exhaustion.
"My mother has called that she has been advised to come and plead that I will continue working. I have been working for 6 years and I think it is fair to let someone go and aid them to leave if they do not want to stay anymore. I have been very easygoing since I was born, this is my first time in this kind of situation. I have always worked in the administrative department, in fact, the religious department of the Nigeria Police. I believe in pursuing everything with passion, I always remove myself whenever I think I am no longer giving full attention to a job or career.
"I don't know how long I'll be here for but I really need to sleep. If the women at the provost's office had not given me some Paracetamol yesterday afternoon, I may not have survived until now. I don't know how long I will be here for but I'll appreciate a blanket with a sanitary pad. The cold is about to snuff my life out. As I sit here through the night and the mosquitos hum in my ears. I keep talking to them to ask them why someone who could have stamped my letter and put me through on what to do will have me held down and humiliated instead."
She also lamented that she didn't know what her mother would be going through with her in detention and that her mother had to come to Ikeja to plead on her behalf.
"My phone will die soon. This is a cry for help. I want to go home. Find me please Fauzziyah Ebunoluwa Isiak," she tweeted.
But in response to her series of tweets and accusations, the Force Public Relations Officer, Olumuyiwa Adejobi, said everyone knows the process. "She is just being funny and misled, I guess. I am sure many have got the facts from the command."
He explained that the process is clear. "You write a resignation letter through your DPO, to Area Commander, follow the ladder up to the IGP, and response comes via the same route. And if it's so urgent that you must leave, you make payment equal to your salary for 3 months, to be paid to the purse of the government, with proof of payment. That is express. But if you have not received any approval, you must be on duty. So, she has not been reporting on duty. Too bad anyway," he tweeted via his handle, @Princemoye1.
Also responding to the officer, the Lagos State Police Public Relations Officer, Superintendent Benjamin Hundeyin, explained that working with the Nigerian Police is not like working in the private sector where resignation is quickly processed.
He also disclosed that she was absent from duty for 21 days without leave or permission and the consequent actions taken by the police for that.
The Lagos Command Spokesperson via his handle,@BenHundeyin, said it is one thing to turn in one's resignation and another for the application to be processed.
"Till you get the discharge certificate, you remain a serving member of the Force, bound by all extant rules and regulations of service.
"@PoliceNG absence from duty for twenty-one days without leave or permission automatically results in your being declared a deserter. Every serving member knows this.
"Corporal Fauzziyah Isiak, who serves in the office of the Imam of the Command, without leave, permission or discharge from service, absconded from duty for over a month, in flagrant disregard for the conditions of service she willingly signed to.
"For this offence against discipline, she was detained yesterday for the commencement of her orderly room trial today," he wrote.
In his tweet, he accused her of maliciously bringing the name of the Force into disrepute by distorting/misrepresenting facts – a discreditable conduct that amounts to another disciplinary offence.
However, he said, "she would have an opportunity to explain herself at the trial, after which a decision will be made."
Arik Air removes CRJ 1000 from fleet, aircraft to be torn down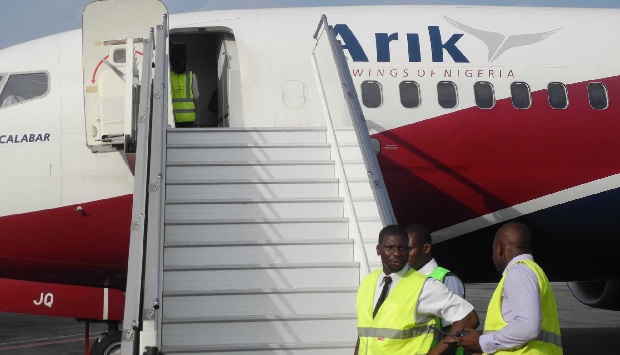 Arik Air says it has removed the CRJ 1000 aircraft from its fleet.
The CRJ 1000 is a twin-engined regional airliner with a capacity of 100 passengers.
In a statement issued on Friday, the airline said the development is due to the decision of JEM Leasing Limited, the owners of the CRJ 1000, and its financiers to sell the aircraft.
The airline said the buyer of the affected aircraft had also decided to tear it down.
Arik Air explained that as the lessee of the aircraft since 2014, it operated the aeroplane under a lease agreement with JEM Leasing Limited.
The airline, however, said that it had discontinued the operations of the CRJ aircraft in its fleet since 2019.
"Arik Air, Nigeria's leading airline, wishes to notify the public of the decision of JEM Leasing Limited owners of the CRJ 1000 registered as 5N-JEE and its financiers Export Development Canada (EDC) to sell the airplane. We equally wish to notify on the decision of the buyer to tear down the plane," the statement reads.
"Arik Air, as the lessee since 2014, operated the Aircraft pursuant to a lease agreement with JEM Leasing Limited. Arik discontinued operations of the CRJ fleet since 2019.
"Arik Air would like to assure all stakeholders, including passengers, partners, and the general public, that the decision by the owner and financier of the Aircraft will not impact Arik's operations or compromise its commitment to providing safe, reliable, and convenient air travel services."
'I went on my own to address allegations' — Pauline Tallen speaks on EFCC quizzing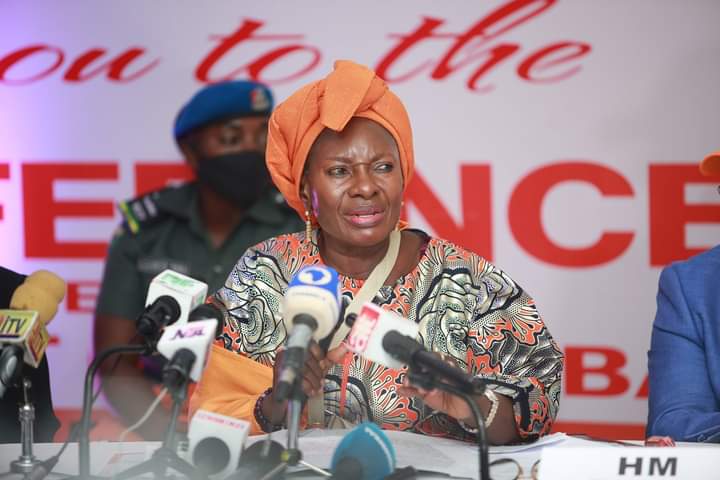 Pauline Tallen, former minister of women affairs, has opened up on her interrogation by the Economic and Financial Crimes Commission (EFCC) over alleged corrupt enrichment.
BODEX BLOG reported that the ex-minister was at the zonal command of the anti-graft agency in Abuja, the nation's capital.
Tallen was being questioned for allegedly misappropriating N2 billion from the African First Lady Peace Mission Project (AFLPM).
Reacting to the news in a statement issued on Saturday morning, Tallen said she was at the EFCC office on her "own accord" and wasn't invited or arrested.
The former minister said she went to the office of the anti-graft agency to "address the very false allegations" recently made against her.
However, she did not provide details of the allegation.
"Owing to the respect for my former principal — Former President Muhammadu Buhari and his good office, I did not previously address the open allegation, however, it has now become necessary to do so," the statement reads.
"Firstly, the decent & appropriate action, should this have been a genuine enquiry, would be to write to the Ministry for Women Affairs, to enquire about any funds sent to the Ministry.
"To immediately jump to the open without any proper formal correspondence is highly unprofessional, portrays a lack of respect for the Ministry of Women Affairs and is injurious to my person and character.
"Furthermore, I will like to state that there was no formal invitation from the anti-graft agency neither was I arrested."
Tallen said "economic and political infrastructure" should be used to serve the nation and "not to be used as a tool for bias or intimidation".
EFCC grills ex-minister Pauline Tallen over diversion of N2bn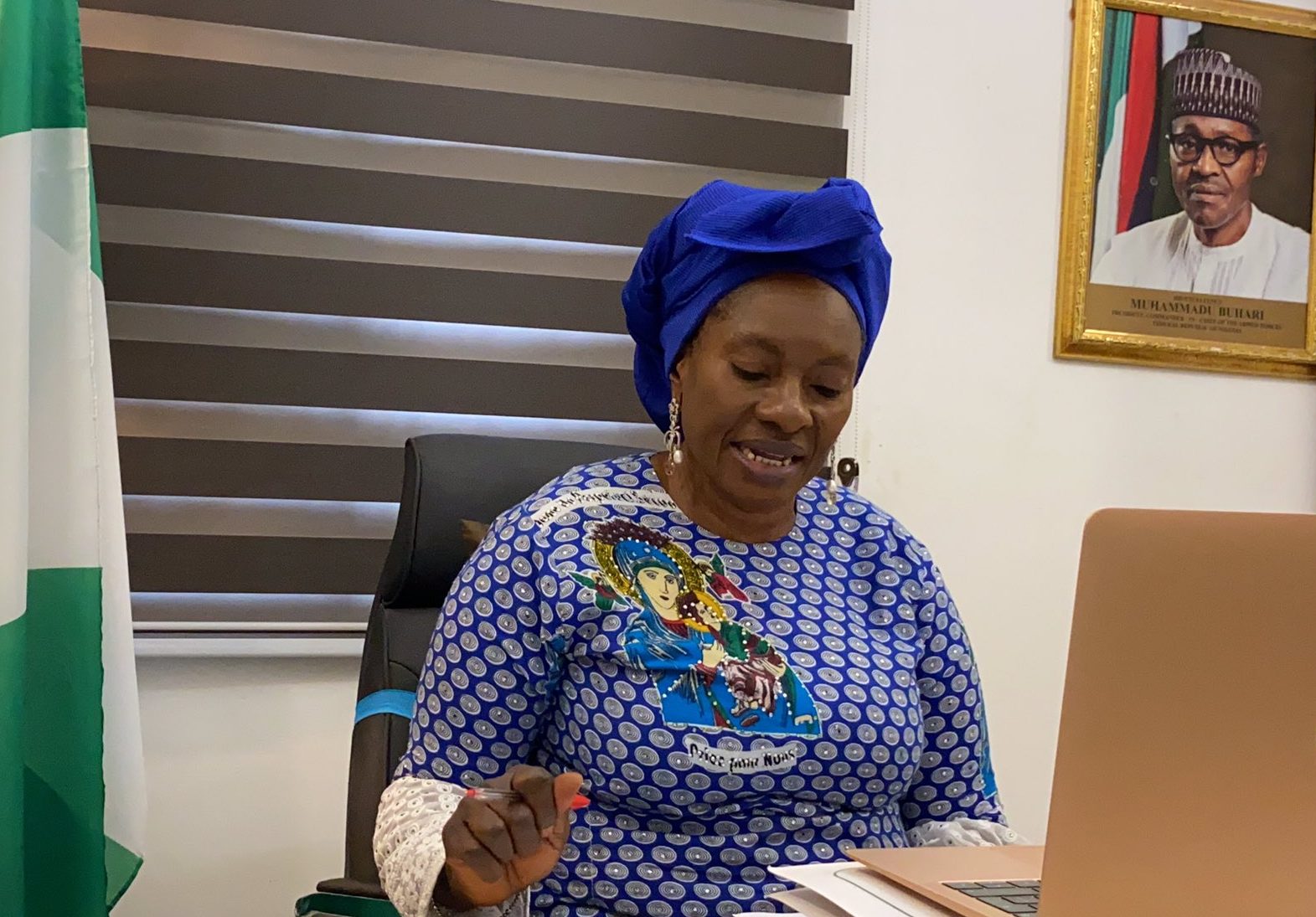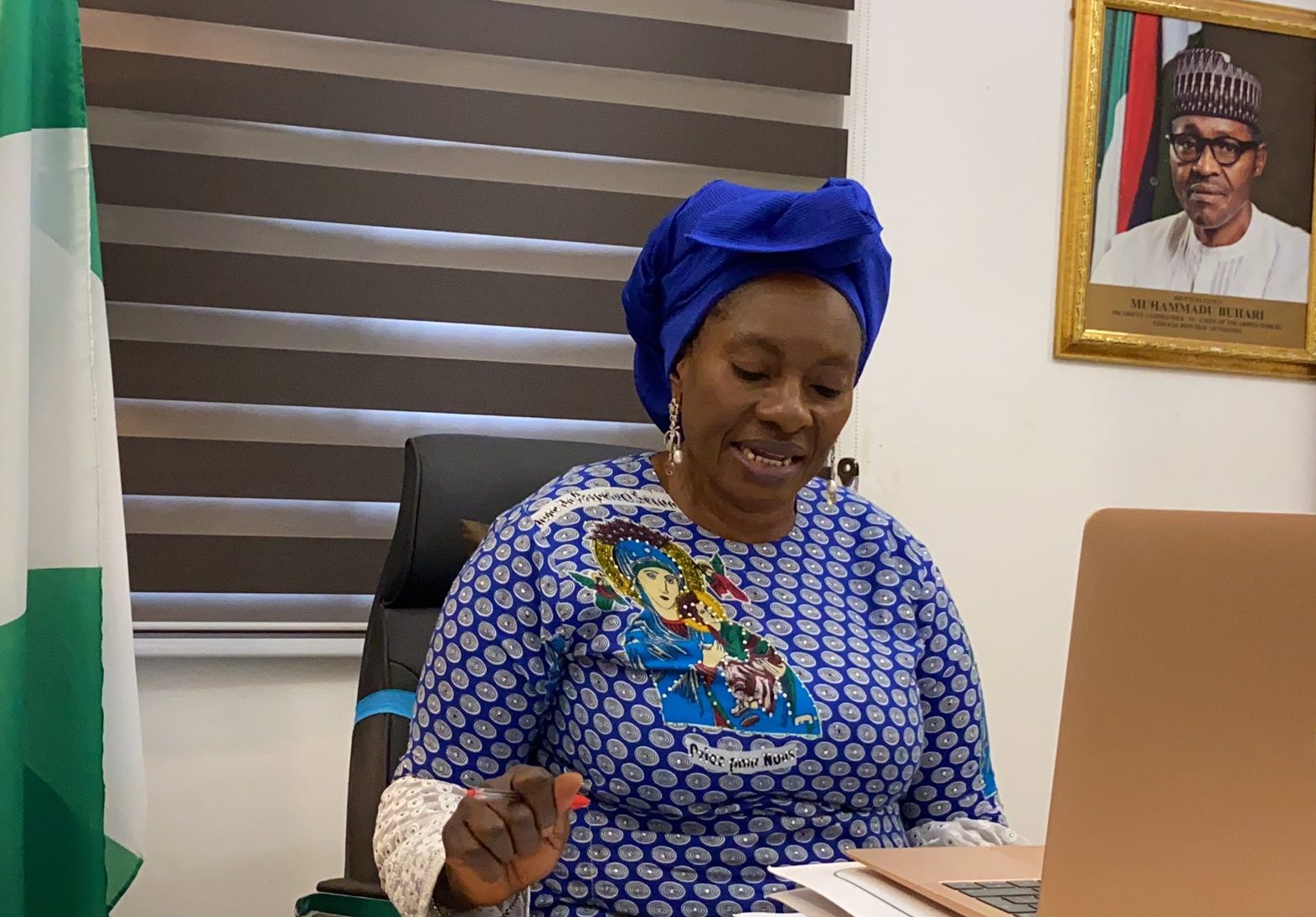 The Economic and Financial Crimes Commission (EFCC) has grilled Pauline Tallen, former minister of women affairs, over alleged corrupt enrichment.
Tallen was questioned at the Abuja zonal command for allegedly misappropriating N2 billion.
Although details of the case against the ex-minister are still unclear, a source familiar with the probe said it involves funds from the African First Lady Peace Mission Project (AFLPM).
The initiative, conceived by Maryam Abacha, former first lady, is centred on promoting peace and harmony in Africa.
Newsmen could not immediately reach Wilson Uwujaren, spokesperson of the EFCC, for details of the probe.
Shortly before May 29, the EFCC had said it intends to go after then-outgoing governors and other public officials
On Thursday, the anti-graft agency invited Kayode Fayemi, former governor of Ekiti, over allegations of N4 billion misappropriation.
The probe is said to be connected to the handling of funds during his tenure.
Fayemi however said he was grilled on "a frivolous petition from a faceless group, the so-called Ekiti Patriotic Coalition", adding that he "stands ready to cooperate fully".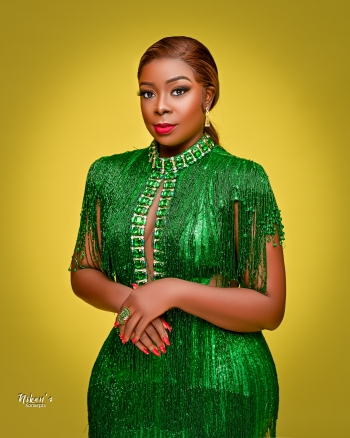 Bodex F. Hungbo, SPMIIM is a multiple award-winning Nigerian Digital Media Practitioner, Digital Strategist, PR consultant, Brand and Event Expert, Tv Presenter, Tier-A Blogger/Influencer, and a top cobbler in Nigeria.
She has widespread experiences across different professions and skills, which includes experiences in; Marketing, Media, Broadcasting, Brand and Event Management, Administration and Management with prior stints at MTN, NAPIMS-NNPC, GLOBAL FLEET OIL AND GAS, LTV, Silverbird and a host of others