At least 63 killed after fire guts building in Johannesburg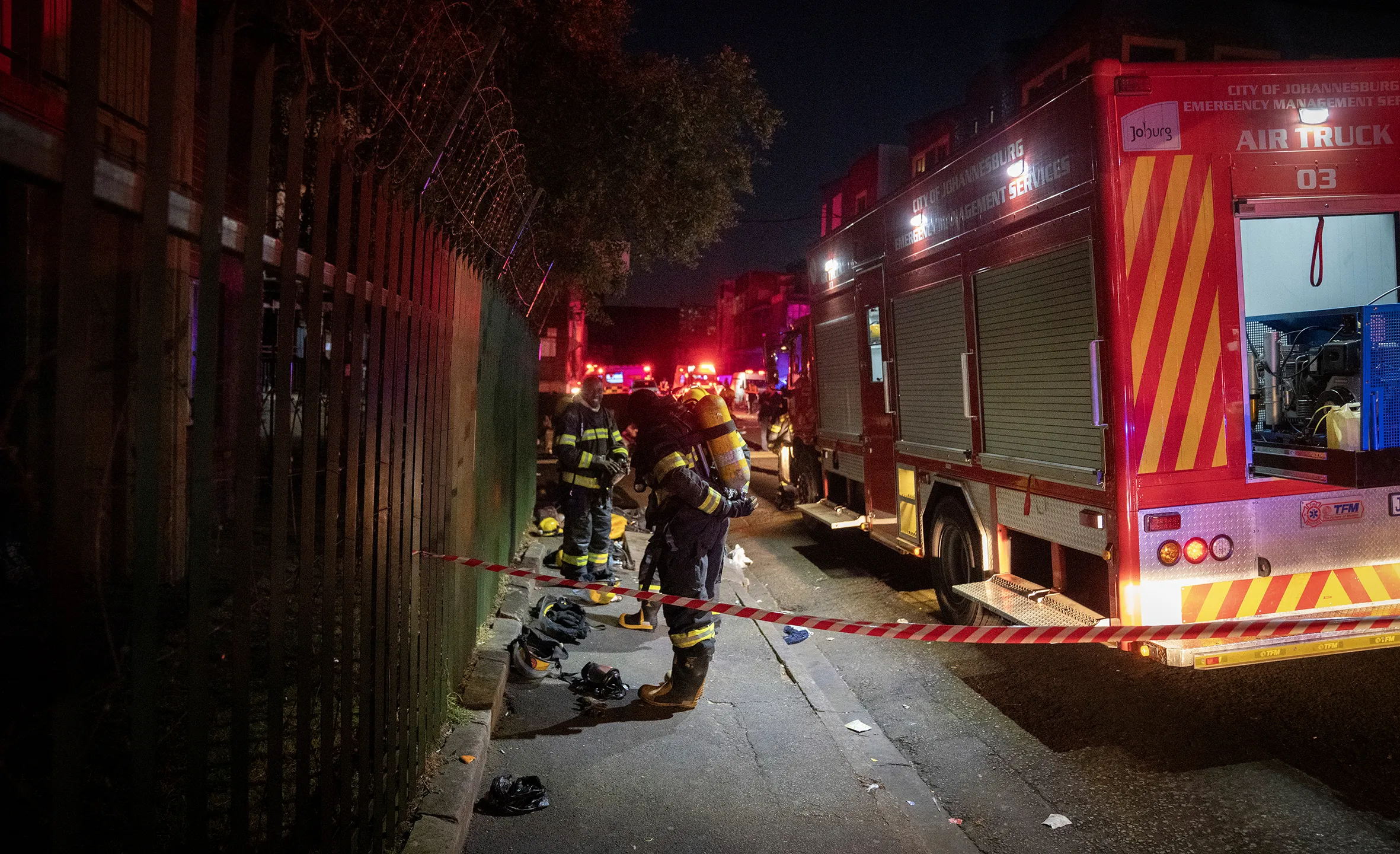 Scores of people have been confirmed dead after fire razed a five-storey building in the central area of Johannesburg, South Africa's biggest city.
The fire which broke out on Thursday morning has now claimed 63 lives including a toddler, according to the city's emergency services.
At least 48 people have been reported injured.
Videos from the scene posted on social media showed huge orange flames lighting up a pitch-black skyline, while a crowd that had fled outside wandered around in confusion.
Fire trucks and ambulances outside the building with burned-out windows, which had been cordoned off by police, can also be seen in the videos.
Robert Mulaudzi, the city's emergency services spokesperson, said firefighters were alerted at about 1.30am.
Mulaudzi said it was likely the death toll would rise as a search and recovery operation is still underway.
He added that it was not immediately clear what caused the inferno.
"It's a five-storey building which caught fire in the early hours of this morning. We managed to evacuate the people who were inside the building as soon as we arrived while we were conducting firefighting operations," he said.
"At this stage, the cause of the fire is still a subject of investigations."
Mulaudzi said the fire had been contained and that the city's disaster management had been activated to start facilitating relief for affected families.
Burkina Faso reports another failed coup attempt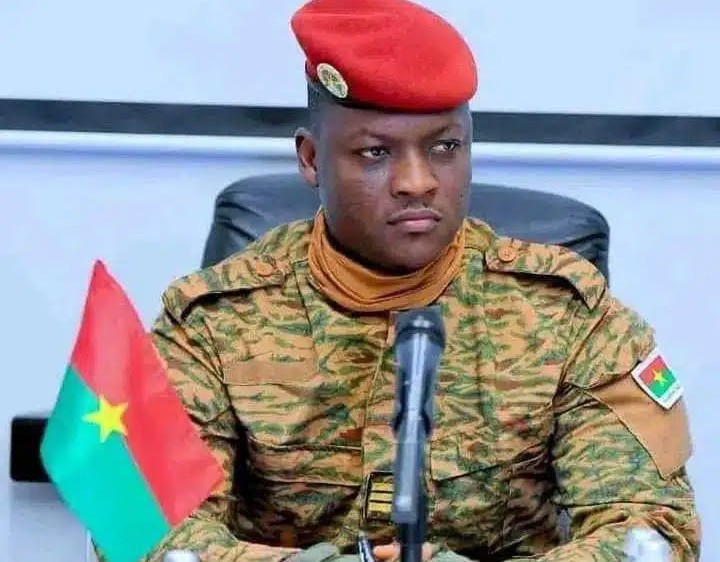 Burkina Faso's military junta announced on Wednesday that a coup attempt had been thwarted the previous day by security and intelligence services, without providing specifics on what had happened according to multiple reports.
In a statement, it declared that officers and others had conspired to destabilize the country with "the dark intention of attacking the institutions of the Republic and plunging our country into chaos."
The junta did not identify anyone but mentioned that some arrests had been made, and searches were ongoing for others. It emphasized, "Investigations will help unmask the instigators of this plot."
The military prosecutor later revealed that four individuals had been detained, and two were currently evading capture. In a statement, it announced that an investigation had been initiated on Wednesday based on "credible allegations about a plot against state security implicating officers."
Additionally, the junta took action on Monday by suspending the French news magazine Jeune Afrique for publishing "untruthful" articles that reported tension and discontent within Burkina Faso's armed forces. 
Junta leader Captain Ibrahim Traoré seized power on September 30, 2022, marking the landlocked country's second coup in eight months. Both takeovers were partly driven by discontent over failures to contain a rampant jihadist insurgency that had infiltrated from neighbouring Mali in 2015.
Over 100 killed in fire at wedding in Iraq (Video)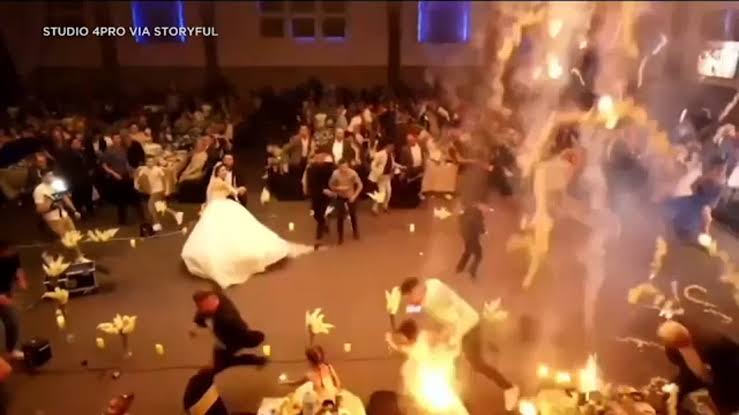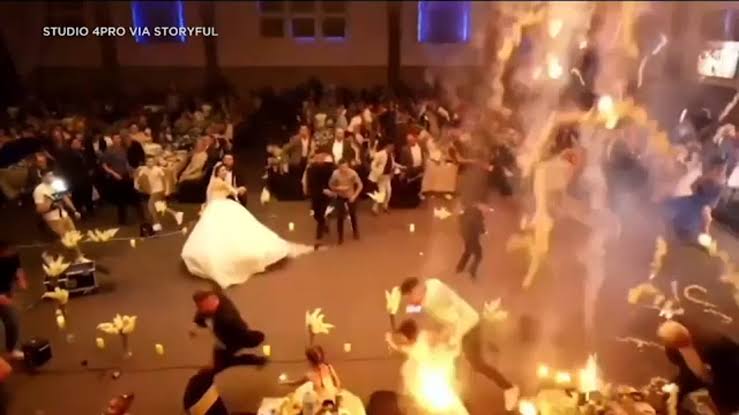 More than 100 people have reportedly been killed and 150 others injured after a fire broke out at a packed wedding hall in northern Iraq.
The incident took place on Tuesday evening in Qaraqosh, Iraq's biggest Christian town.
The main cause of the inferno remains sketchy — although early reports said it broke out after fireworks were lit.
Speaking with reporters on Wednesday, Abdul Amir Al-Shammari, the country's interior minister, said: "justice will be served to those who were negligent".
"The hall did not meet safety criteria. Because of the fireworks the ceiling collapsed on the people in the hall," he added.
State media reported that the interior minister issued four arrest warrants for the owners of the wedding hall, while President Abdul Latif Rashid called for an investigation into the fire outbreak.
It was gathered that there were 1,300 guests who attended the wedding ceremony when the blaze broke out.
Videos shared on social media showed the couple on the dance floor before the fire ripped through the hall.
Firefighters could be seen climbing over the wreckage of the building in search of survivors on Wednesday morning.
Mohammed Shia al-Sudani, Iraq's prime minister, said building inspections would be carried out with "the relevant authorities held accountable for any negligence".
He also declared three days of national mourning.
Taking to X, the president of Iraq said he had told officials to "mobilise all efforts to provide relief to those affected by the unfortunate incident".
It is unclear if the bride and groom survived.
EU says 'X' is worst social media platform for misinformation
The European Union (EU) Commission has declared that X, formerly Twitter, is the social media platform with the largest ratio of misinformation and disinformation posts.
The Commission's Vice-President for Values and Transparency, Vera Jourova, stated this on Tuesday in a statement on the EU Code of Practice on Disinformation. She said X performed woefully during a pilot test of a new methodology developed by the Code signatories.
While other platforms like YouTube, TikTok, Microsoft, and Meta's family apps were said to have taken some measures to address disinformation, X is said to be harbouring more disinformation actors.
But for the X owner, Elon Musk, his agenda is to use the platform to promote 'free speech' for people all over the world. Musk has yet to respond to the EU's claim as of the time of filing this report.
X, former Twitter, who is not under the Code anymore is the platform with the largest ratio of mis/disinformation posts. The pilot also showed that disinformation actors were found to have significantly more followers than their non-disinformation counterparts and tend to have joined the platform more recently than non-disinformation users," Jourova declared.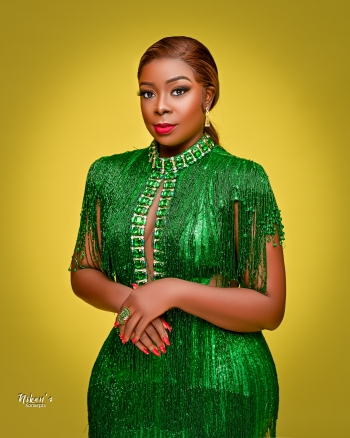 Bodex F. Hungbo, SPMIIM is a multiple award-winning Nigerian Digital Media Practitioner, Digital Strategist, PR consultant, Brand and Event Expert, Tv Presenter, Tier-A Blogger/Influencer, and a top cobbler in Nigeria.
She has widespread experiences across different professions and skills, which includes experiences in; Marketing, Media, Broadcasting, Brand and Event Management, Administration and Management with prior stints at MTN, NAPIMS-NNPC, GLOBAL FLEET OIL AND GAS, LTV, Silverbird and a host of others