Chidi Mokeme, Tobi Bakre nominated for 2023 EMY Africa Awards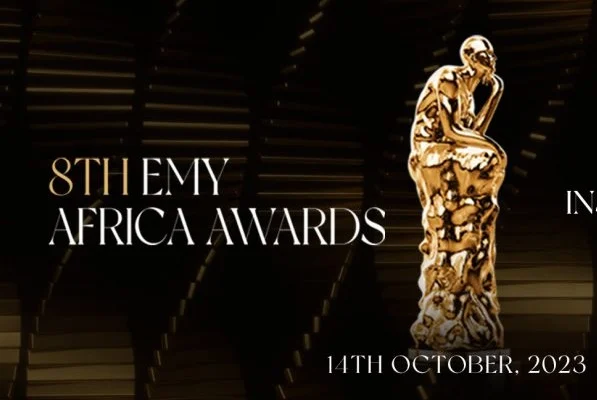 Chidi Mokeme and Tobi Bakre, the Nollywood actors, have been nominated for the 'Actor of The Year' category ahead of the 2023 EMY Africa Awards.
The nominees were unveiled during an event on Wednesday.
The two Nigerians will compete against Adjetey Annang, Bill Asamoah, and Anthony Woode, the Ghanaian actors in the category.
In the 'Man of the Year – Music' category, the Nigerian singer Camidoh will battle it out with Black Sherif, Stonebwoy, Kidi, and King Promise.
Other categories of the award ceremony are 'Man of the Year, Sport', 'Discovery of the Year', and 'Designer of the Year'.
The annual award ceremony is organised by EMY Africa, the Ghanaian lifestyle magazine. It started as a Fathers' Day celebration but has become an annual event ceremony to "honour men who have demonstrated values and are committed to societal progress".
Speaking with journalists, Kojo Soboh, executive director of EMY Africa, said the award is designed to "celebrate achievements and to inspire greatness in the youths".
He said the award is divided into parts including the public voting and the honourary category.
"The award has two major categories, the public voting categories and the honourary award categories," he said.
"The honourary award winners are selected before the awards event by the faculty. The winners are notified of the awards and invited to accept them.
"The public voting awards are vetted by the faculty and presented back to the public to vote for final winners which are announced at the awards event.
"Other distinguished Nigerians will also receive what they have a location in various honorary categories."
Soboh added that EMY Africa will host its first soirée in Lagos on August 13, 2023, ahead of the official event in October.
"So this is basically pre-award soirée. Celebrating the nominees, past winners and bringing together Nigeria in the lifestyle space, in the business sector, high achievers, innovators, guardians," he said.
"Nigeria is known as one of the economic giants in Africa that is rich in talent pool and it is home for the continent's larger for the better.
"These exceptional individuals have set an indelible impact on their industries representing Nigeria with pride and demonstrating the country's vibrant talents."
The soirée event will be held at the Mercedes Benz showroom, Victoria Island, Lagos
Lagos state government bans closure of streets for parties, social events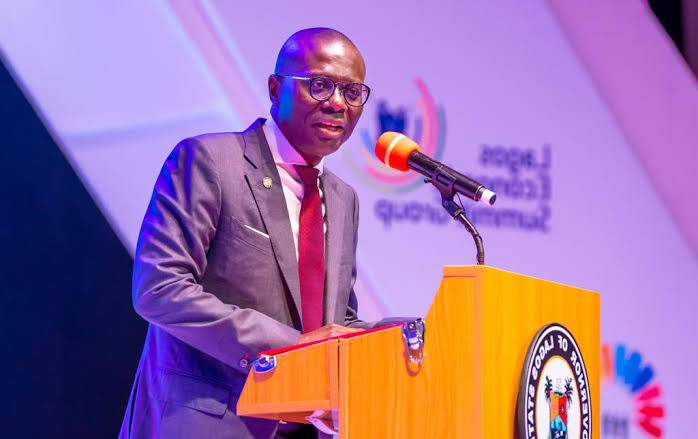 The Lagos State Government through the Lagos State Taskforce has condemned in its entirety the way and manner in which some residents in some parts of the State close inner roads/streets to hold social events thereby inconveniencing other road users and constituting nuisance to the society.
The condemnation was made by the Chairman of the agency, CSP Shola Jejeloye, who described the act as selfish and inconsiderate of residents who deliberately take actions that cause discomfort to other law-abiding individuals in the State.
Jejeloye disclosed that the Agency recently had to disrupt a birthday celebration on a street in Yaba when it was discovered that the celebrants and guests had occupied 95% of the road thereby slowing down vehicular movement and inconveniencing Lagosians going about their businesses.
He stated that places like Lagos Island, Oworonshoki and Agege are major areas where such illegal activities are predominant, warning that the Lagos State Task Force intends to initiate an action plan that would put such inconvenience in check.
Jejeloye said, "It is highly unacceptable that one would selfishly and ignorantly cordon off an entire street to throw parties and hold social events causing gridlock in an area. It is the height of irresponsibility. Henceforth, anyone caught carrying out such a foolish act will be arrested and charged to the mobile court for prosecution.''
The Chairman appealed to Lagosians who are in the habit of blocking streets and roads all in the name of carrying out some form of celebration to desist or face the wrath of the law. He implored residents across the state to use either private or government-owned facilities in their vicinity to hold social events.
He, however, noted that if an event is to take place in a nearby street or road due to logistics reasons, the people concerned are expected to apply for permission from appropriate authorities and a copy of the approval submitted to the Headquarters of the Agency before the planned social event is held.
He stated, "Members of the public are urged to please report any closure of inner streets or roads for social gathering to the nearest Police Station or the Lagos State Task Force for necessary action. All hands must be on deck to ensure that sanity is maintained across the Lagos Metropolis.''
ONDEA Unveiled as Headline Sponsor For 2023 Lead Awards
Project Lead Africa is thrilled to announce Ondo State Entrepreneurship Agency (ONDEA) as the official sponsor for the 2023 Leadership Excellence and Dignity Awards. According to the organizers, the 2023 Lead Awards ceremony promises to be bigger and better, with the support of leading organizations driving innovation and growth within and outside Ondo State.
In a press statement made available to journalists in Lagos, the Principal Consultant and Executive Director, Project Lead Africa, Mr. Abiola Alaba Peters said "We are glad of this collaboration, having Ondo State Entrepreneurship Agency (ONDEA) as our headline sponsor for this year, is such a honor, the aim is to inspire more these generations to keep doing more for our dear Sunshine state".
Also referred to as "Ondo State Most Prestigious" Leadership Excellence and Dignity Awards is an annual award ceremony that celebrates individuals and organizations that are proudly Ondo State indigenes.
Themed, 'Celebrating High Achievers", "the 2023 Lead Awards aims to unearth the giants of the Sunshine state that are yet to be celebrated" says the Project Director, Adebukola Oba, who also confirmed that the event will showcase a new wave of super creative and talented individuals, including organizations that are eager to take Ondo State to the next level.
On his part, the Special Adviser to the Ondo State Governor on Entrepreneurship Development, Dr. Summy Smart Francis (hc) stated that the ONDEA's decision to sponsor the 2023 Lead Awards was borne out of the desire to inform, educate and encourage creative's and other professionals, particularly young people in Ondo State.
Dr. Smart who is also the founder and President Africa's Young Entrepreneurs (A.Y.E) while thanking His Excellency, the Executive Governor of Ondo State, for providing the platform for young people to thrive in the state, express his enthusiasm to speak and interact with fellow compatriots at this year Lead Awards.
While Lead Awards aim to drive collaboration, foster partnerships, and provide a platform for quality leaders to share insights that can shape future generations, Ondo State Entrepreneurship Agency (ONDEA) which is an initiative of Akeredolu led administration, aimed at providing professional guidance to local entrepreneurs, empowers SMEs and MSMEs in Ondo State.
Associate sponsors for the 2023 Lead Awards include Dejavu Hotels, AutoProbe, Shaunze Royal and Aristo Games & Bristrol among others.
5 common mistakes Lagosians make during Detty December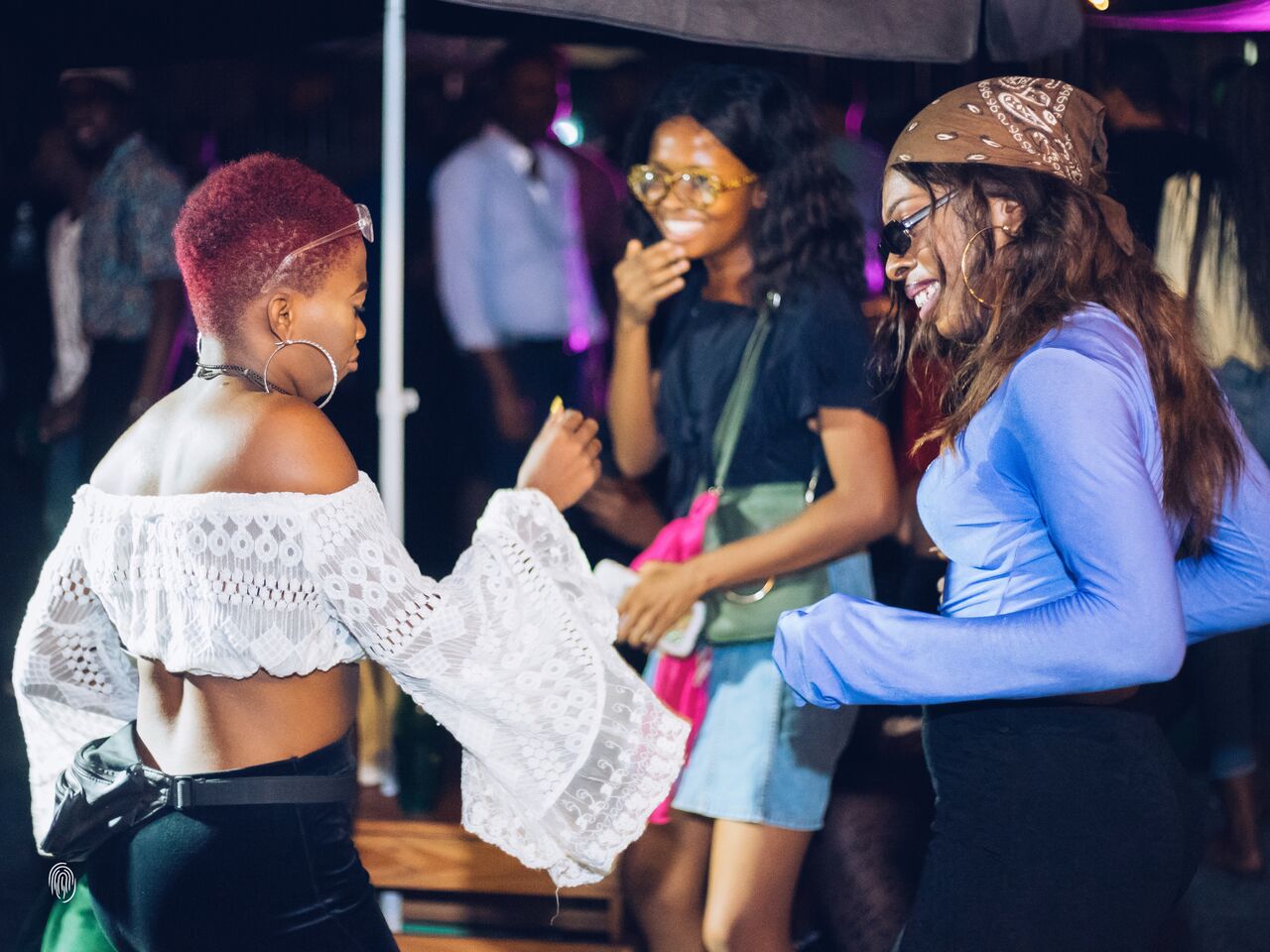 Another Detty December is upon us, and it is in everyone's best interest to prepare well for it.
Even though we have written about what to expect, some people are foolhardy – that's why we are warning you of the pitfalls.
1. Underestimating traffic
If you have an event by 6 pm, leave your house by 4 pm because you are going to be caught in the throes of traffic. You can stay in a traffic jam for 30 minutes, meanwhile where you want to go is just five minutes away.
2. Going out when they don't have enough money
In December, everything is expensive, even transportation. It's better to sit down in your house and manage your money than go out and disgrace yourself.
3. Going early to concerts or going to concerts at all
Unless it's for Johnny Drille, or Pulse Fiesta, never go early to any Nigerian concert, they will most likely start at least four hours late.
If you go to any concert, do not complain, because you will have complaints.
4. Having a concrete plan about how and when to go home
If you don't have a car, don't have too much fun and forget you have a home to get back to. Before they close all your estate gates, and you are left out in the cold.
5. Getting too drunk at parties
We get it, the year has been tough and long but don't drink yourself to a stupor and embarrass yourself and the members of your family, especially at your office parties. If you pass out and someone steals your belongings, you won't be too happy now, would you?
With these few points of ours, we hope you have resolved to have fun but within reasonable limits.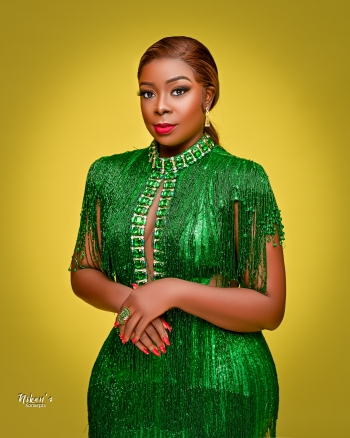 Bodex F. Hungbo, SPMIIM is a multiple award-winning Nigerian Digital Media Practitioner, Digital Strategist, PR consultant, Brand and Event Expert, Tv Presenter, Tier-A Blogger/Influencer, and a top cobbler in Nigeria.
She has widespread experiences across different professions and skills, which includes experiences in; Marketing, Media, Broadcasting, Brand and Event Management, Administration and Management with prior stints at MTN, NAPIMS-NNPC, GLOBAL FLEET OIL AND GAS, LTV, Silverbird and a host of others