NDLEA seizes illicit drug consignment at MMIA, intercepts 5 pregnant teenage girls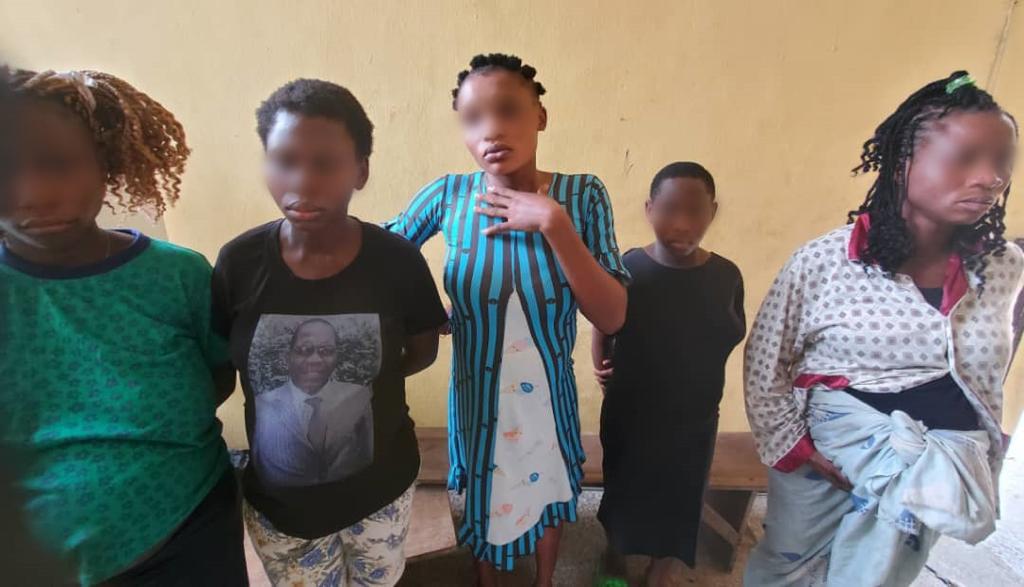 ..Uncovers meth, skunk in soles of ladies' high heel shoes as court sentences kingpin to 5 years imprisonment in Lagos
Fresh attempts to export various quantities of methamphetamine and skunk by members of some transnational drug trafficking organisations through the Murtala Muhammed International Airport, MMIA Ikeja and courier companies in Lagos have again been thwarted by operatives of the National Drug Law Enforcement Agency, NDLEA, who intercepted the illicit drug consignments concealed in different items.

At the Lagos airport, NDLEA operatives on Tuesday 12th September intercepted an intending passenger going to Oman, Ugwu Peter Tochukwu, while trying to board a Qatar Airways flight. Upon a thorough search of his luggage, 7.50 kilograms of skunk were discovered concealed inside crayfish mixed with dry bitter leaf.

In the same vein, NDLEA officers of the Directorate of Operations and General Investigations attached to some courier companies also intercepted Dubai-bound 2.9 kilograms of skunk and 14 grams of methamphetamine concealed in bags of semovita and soles of ladies' high heel shoes respectively.

In Imo state, operatives on patrol along Aba-Owerri expressway on Wednesday 13th September intercepted five pregnant teenage girls suspected to be victims of child trafficking used as baby factory.
They were picked up while being relocated from their hideout in Naze area of Owerri to Ikenegbu area of the state capital.

The victims include: Chioma Emmanuel, 15; Uma Faith, 15; Divine Adimonye, 17; Opara Gift, 15; and Amarachi Mbata, 16. In their statements, they claimed they didn't know the men who impregnated them.
The Imo state command of the Agency has since been directed to hand them over to the National Agency for the Prohibition of Trafficking in Persons, NAPTIP, for further investigations.

While two suspects: Moses Akowe, 32, and Sunday Gabriel, 31, were arrested with 227.1kgs of cannabis on Tuesday 11th September at Ikebe village, Ankpa LGA, Kogi state, a female suspect, Bilikisu Salako, 35, was nabbed with 108kgs of same substance on Saturday 16th September in Ifo area of Ogun state.
A total of 100 blocks of cannabis weighing 55kgs and 600 bottles of codeine-based syrup seized from the duo of Salisu Murtala and Shafi'u Dahiru on Tuesday 11th September along Abuja road have been traced to two other suspects: Muntari Nasiru and Yusuf Ali who were arrested in follow up operations in Kano. In FCT Abuja, a 27-year-old Kingsley Chimaobi was arrested with 6,000 bottles of codeine-based syrup along Lokogoma-Abuja road on Tuesday 11th September.

Meanwhile, a Federal High Court in Lagos on Wednesday 13th September sentenced to five years imprisonment a drug dealer, Segun Odeyemi for trafficking and dealing in 3,842 kilograms of skunk.
He was arrested on Saturday 1st July while conveying 89 jumbo bags of the illicit substance in his truck around Eleganza area of Ajah, Lekki. He was subsequently charged in suit number FHC/L/388C/2023 presided over by Justice Akintayo Aluko.

Across the country, various commands of the Agency continued their War Against Drug Abuse, WADA, sensitization activities in the past week taking advocacy messages to the stakeholders.
Instances of this include, WADA advocacy visit to the head of Kadiria Islamic Sect of Africa, Sheikh Qaribullah Nasiru Kabara, in Kano; WADA sensitisation lecture for men and officers of Nigerian Army, Sobi barracks, Ilorin; lecture for Muslim community in Kaduna; WADA sensitisation lecture at Enugu State College of Health and Technology, Oji- River; advocacy lecture for members of Ram Sellers Association, Osogbo as well as officers and men of the Nigerian Navy School of Music, Ota, Ogun state, among others.

While commending the officers and men of the MMIA, Imo, Kaduna, Ogun, Kogi, FCT and Lagos Commands as well as those of DOGI for intensifying their drug control efforts, Chairman/Chief Executive Officer of NDLEA, Brig. Gen. Mohamed Buba Marwa (Retd) equally applauded the commitment of all the commands across the country to work with other stakeholders to take the WADA sensitization lectures and advocacy messages to the communities, schools, worship centres, work places and traditional institutions. He charged them not to relent.
Femi Babafemi
Director, Media & Advocacy
NDLEA Headquarters Abuja
Sunday 17th September 2023
Police extradites Hassan Barau from UAE to Nigeria over N492.7m fraud
The Nigeria Police Force says it has extradited a suspected fraudster, Hassan Barau, to Nigeria for allegedly defrauding one Bayo Akinola of N492,750,000.
In a statement on Friday, Olumuyiwa Adejobi, force spokesperson, said Akinola filed a complaint in 2021 that he had been defrauded by Barau.
Adejobi said Akinola wanted to obtain foreign exchange (forex) for the purpose of purchasing a machine from the Netherlands.
"Michael sent a sum of N492,750,000 to the bank account of Mr. Mohammed Sulaiman. However, instead of facilitating the forex transaction as agreed, Mr. Sulaiman transferred the funds to another individual, Mr. Mohammed Hassan Barau," Adejobi said.
"Mr. Hassan Barau, who resides in the United Arab Emirates, subsequently sent 513,000 Euros to Mr. Michael from Belgium, supposedly for the forex transaction.
"However, this transaction was flagged as fraudulent, leading Mr. Michael to return the funds to the sender. Realizing that he had been a victim of fraud, Mr. Michael made multiple attempts to recover his money but was unsuccessful."
Adejobi said the case was assigned to INTERPOL which launched an investigation into the matter.
He said Barau was placed on a red alert list "thereby facilitating international cooperation in tracking and apprehending the suspect".
He added that Barau was arrested by INTERPOL Abu Dhabi and subsequently extradited to Nigeria on September 27.
"His extradition marks a crucial milestone in the pursuit of justice for Mr. Akinola Bayo Michael," Adejobi said.
"The successful extradition of Mr. Mohammed Hassan Barau demonstrates the commitment of law enforcement agencies, both within and outside Nigeria, to ensuring that perpetrators of criminal activities, particularly those with international ramifications, are held accountable for their actions.
"This case underscores the importance of vigilance and due diligence in financial transactions, especially in the era of increasingly sophisticated fraud schemes.
"We urge individuals and businesses to exercise caution and verify the legitimacy of financial transactions to prevent falling victim to fraud."
Duane "Keffe D" Davis arrested over 1996 murder of Tupac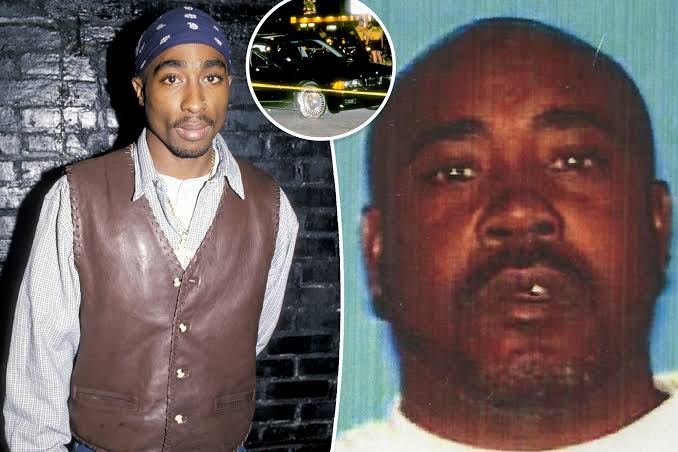 The police in Las Vegas have reportedly arrested a man in connection with the murder of Tupac Shakur, the late US rapper.
The legendary rapper and prolific figure in hip-hop was fatally shot on September 7, 1996, in a drive-by incident in Las Vegas at the age of 25.
He was shot multiple times while leaving a boxing match at the MGM Grand Hotel.
The identity of his killer has remained unknown for nearly three decades.
But according to AP, the suspect — Duane "Keffe D" Davis — was arrested on Friday and charged with murder with the use of a deadly weapon.
The news outlet quoted prosecutors as saying that the Nevada grand jury indicted Davis over the killing.
Davis' arrest comes two months after Las Vegas police raided his wife's home on July 17 in neighbouring Henderson. Documents said police were looking for items "concerning the murder of Tupac".
Davis has long claimed that he was not one of the shooters.
Tupac's murder occurred amid a bitter feud with the Notorious B.I.G., his rap rival who was also fatally shot six months later.
In 2017, Tupac was posthumously inducted into the Rock & Roll Hall of Fame by Snoop Dogg.
He was also honoured with a star on the Hollywood Walk of Fame in 2023, a testament to his legacy as an award-winning rapper, activist, and actor.
With over 75 million records sold worldwide, his contributions to the music industry continue to resonate with global audiences.
EFCC arraigns Emee Oil CEO, Florence Onojame for allegedly defrauding Access Bank of N4.4bn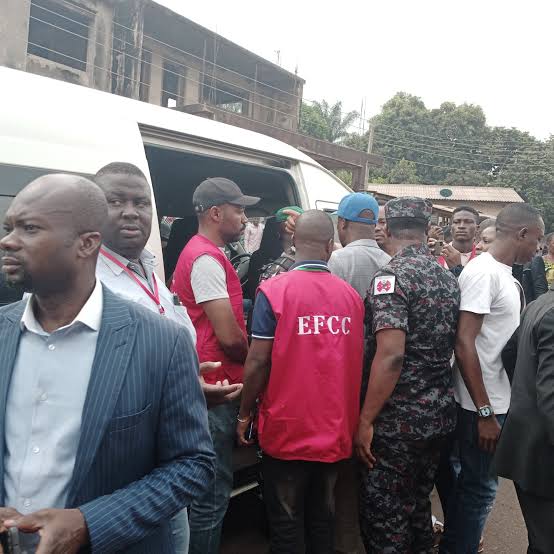 Florence Onojame, the chief executive officer (CEO) of Emee Oil and Gas Nigeria Limited, has been arraigned before the Ikeja special offences court for allegedly defrauding Access Bank of N4.4 billion.
According to NAN, the Economic and Financial Crimes Commission (EFCC), on Thursday, filed a three-count charge of conspiracy, stealing, and receiving fraudulently obtained property against Onojame.
Fatai Mohammed, the EFCC counsel, said Onojame and four others (who are still at large) allegedly committed the crime in February 2022 in Lagos.
The EFCC counsel said the N4.4 billion was stolen and transferred through Primusplus — an electronic banking platform of Access Bank — by Onojame.
The anti-graft lawyer also said she used Emee Oil and Gas login details to carry out the transfer and deposited the money into several accounts in Access Bank.
Onojame, however, pleaded not guilty to the charges, which the EFCC said breached sections 278, 326, and 409 of the Criminal Law of Lagos State, 2015.
During the court proceedings, Williams Onate, the defence counsel, prayed that the court should order a short adjournment for the hearing of the bail application.
Onate also asked that the court should remand the defendant in the custody of the EFCC pending the bail hearing.
But Mojisola Dada, the judge, ruled that the defendant be remanded at the Ikoyi Correctional Centre.
The hearing of the bail application was adjourned to October 10, 2023.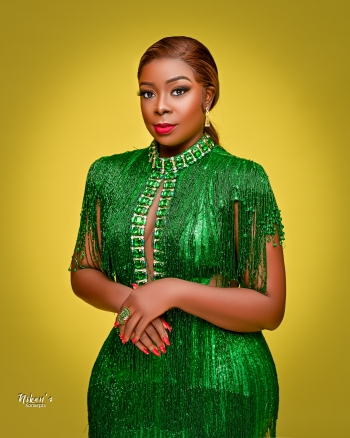 Bodex F. Hungbo, SPMIIM is a multiple award-winning Nigerian Digital Media Practitioner, Digital Strategist, PR consultant, Brand and Event Expert, Tv Presenter, Tier-A Blogger/Influencer, and a top cobbler in Nigeria.
She has widespread experiences across different professions and skills, which includes experiences in; Marketing, Media, Broadcasting, Brand and Event Management, Administration and Management with prior stints at MTN, NAPIMS-NNPC, GLOBAL FLEET OIL AND GAS, LTV, Silverbird and a host of others