Turkish crypto boss, Faruk Fatih Ozer bags 11,196 years for fraud, others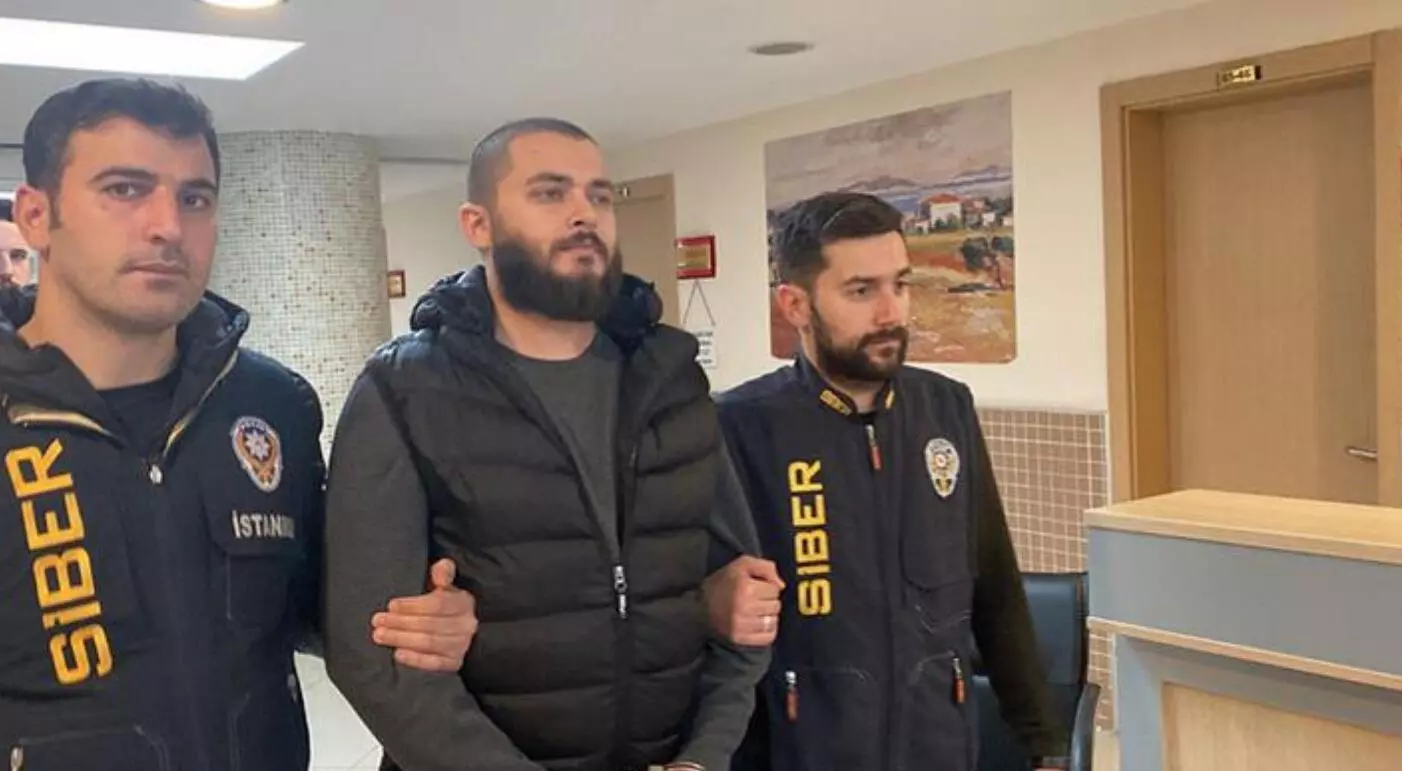 A 'disgraced' Turkish crypto founder who fled to Albania and his two brothers have been sentenced to 11,196 years in jail each, the Anadolu state news agency reported Friday.
Prosecutors had asked for Thodex boss Faruk Fatih Ozer, 29, to be sentenced to 40,562 years in prison for money laundering, fraud and establishing a criminal organisation.
"If I were to establish a criminal organisation, I would not have acted so amateurishly," Anadolu quoted Ozer as telling the court.
His two brothers, Serap and Guven, received the same sentence, which was issued late Thursday after a brief trial, Turkish media reports said.
Turkey is known for issuing massive prison sentences, which became more common after it abolished the death penalty in 2004 to help its efforts to join the European Union.
Ozer was initially reported to have fled Turkey in April 2021 with $2 billion in investor assets, although that figure has since been disputed.
Prosecutors said Ozer had transferred 250 million liras in user assets (worth about $30 million at the time) to three secret accounts when he fled Turkey in April 2021, with much of the money ending up in a Malta bank.
The indictment said the Ozer brothers had caused 356 million liras of damage to clients in all.
The case grabbed local headlines because it coincided with a Turkish crypto boom that has since largely subsided due to heavier government regulation.
Turks began turning to various cryptocurrencies as a defence against a deep slide in the value of the lira that began more than two years ago.
Ozer gained further celebrity status after being pictured meeting with ultranationalist pro-government figures.
He was arrested last year in Albania on an international arrest warrant from Interpol.
Police extradites Hassan Barau from UAE to Nigeria over N492.7m fraud
The Nigeria Police Force says it has extradited a suspected fraudster, Hassan Barau, to Nigeria for allegedly defrauding one Bayo Akinola of N492,750,000.
In a statement on Friday, Olumuyiwa Adejobi, force spokesperson, said Akinola filed a complaint in 2021 that he had been defrauded by Barau.
Adejobi said Akinola wanted to obtain foreign exchange (forex) for the purpose of purchasing a machine from the Netherlands.
"Michael sent a sum of N492,750,000 to the bank account of Mr. Mohammed Sulaiman. However, instead of facilitating the forex transaction as agreed, Mr. Sulaiman transferred the funds to another individual, Mr. Mohammed Hassan Barau," Adejobi said.
"Mr. Hassan Barau, who resides in the United Arab Emirates, subsequently sent 513,000 Euros to Mr. Michael from Belgium, supposedly for the forex transaction.
"However, this transaction was flagged as fraudulent, leading Mr. Michael to return the funds to the sender. Realizing that he had been a victim of fraud, Mr. Michael made multiple attempts to recover his money but was unsuccessful."
Adejobi said the case was assigned to INTERPOL which launched an investigation into the matter.
He said Barau was placed on a red alert list "thereby facilitating international cooperation in tracking and apprehending the suspect".
He added that Barau was arrested by INTERPOL Abu Dhabi and subsequently extradited to Nigeria on September 27.
"His extradition marks a crucial milestone in the pursuit of justice for Mr. Akinola Bayo Michael," Adejobi said.
"The successful extradition of Mr. Mohammed Hassan Barau demonstrates the commitment of law enforcement agencies, both within and outside Nigeria, to ensuring that perpetrators of criminal activities, particularly those with international ramifications, are held accountable for their actions.
"This case underscores the importance of vigilance and due diligence in financial transactions, especially in the era of increasingly sophisticated fraud schemes.
"We urge individuals and businesses to exercise caution and verify the legitimacy of financial transactions to prevent falling victim to fraud."
Duane "Keffe D" Davis arrested over 1996 murder of Tupac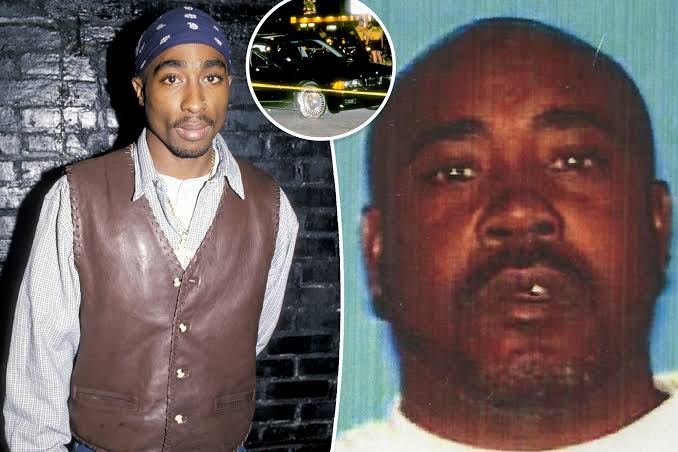 The police in Las Vegas have reportedly arrested a man in connection with the murder of Tupac Shakur, the late US rapper.
The legendary rapper and prolific figure in hip-hop was fatally shot on September 7, 1996, in a drive-by incident in Las Vegas at the age of 25.
He was shot multiple times while leaving a boxing match at the MGM Grand Hotel.
The identity of his killer has remained unknown for nearly three decades.
But according to AP, the suspect — Duane "Keffe D" Davis — was arrested on Friday and charged with murder with the use of a deadly weapon.
The news outlet quoted prosecutors as saying that the Nevada grand jury indicted Davis over the killing.
Davis' arrest comes two months after Las Vegas police raided his wife's home on July 17 in neighbouring Henderson. Documents said police were looking for items "concerning the murder of Tupac".
Davis has long claimed that he was not one of the shooters.
Tupac's murder occurred amid a bitter feud with the Notorious B.I.G., his rap rival who was also fatally shot six months later.
In 2017, Tupac was posthumously inducted into the Rock & Roll Hall of Fame by Snoop Dogg.
He was also honoured with a star on the Hollywood Walk of Fame in 2023, a testament to his legacy as an award-winning rapper, activist, and actor.
With over 75 million records sold worldwide, his contributions to the music industry continue to resonate with global audiences.
EFCC arraigns Emee Oil CEO, Florence Onojame for allegedly defrauding Access Bank of N4.4bn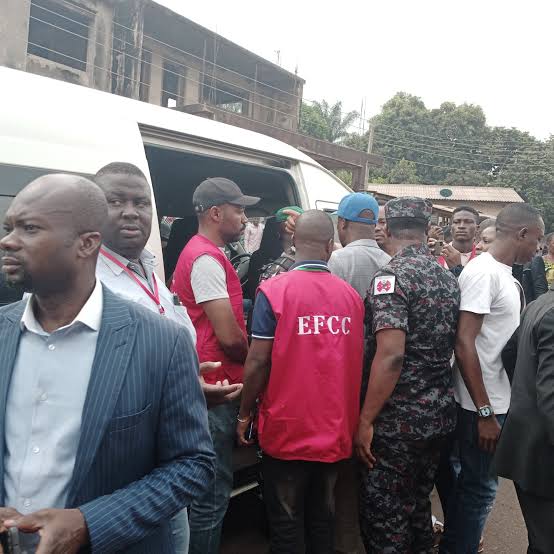 Florence Onojame, the chief executive officer (CEO) of Emee Oil and Gas Nigeria Limited, has been arraigned before the Ikeja special offences court for allegedly defrauding Access Bank of N4.4 billion.
According to NAN, the Economic and Financial Crimes Commission (EFCC), on Thursday, filed a three-count charge of conspiracy, stealing, and receiving fraudulently obtained property against Onojame.
Fatai Mohammed, the EFCC counsel, said Onojame and four others (who are still at large) allegedly committed the crime in February 2022 in Lagos.
The EFCC counsel said the N4.4 billion was stolen and transferred through Primusplus — an electronic banking platform of Access Bank — by Onojame.
The anti-graft lawyer also said she used Emee Oil and Gas login details to carry out the transfer and deposited the money into several accounts in Access Bank.
Onojame, however, pleaded not guilty to the charges, which the EFCC said breached sections 278, 326, and 409 of the Criminal Law of Lagos State, 2015.
During the court proceedings, Williams Onate, the defence counsel, prayed that the court should order a short adjournment for the hearing of the bail application.
Onate also asked that the court should remand the defendant in the custody of the EFCC pending the bail hearing.
But Mojisola Dada, the judge, ruled that the defendant be remanded at the Ikoyi Correctional Centre.
The hearing of the bail application was adjourned to October 10, 2023.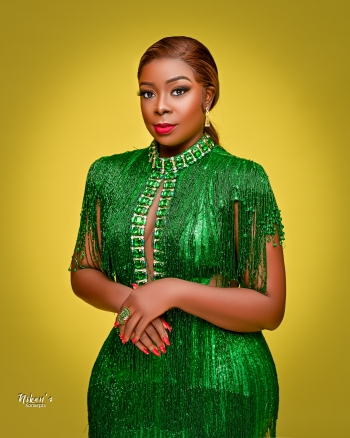 Bodex F. Hungbo, SPMIIM is a multiple award-winning Nigerian Digital Media Practitioner, Digital Strategist, PR consultant, Brand and Event Expert, Tv Presenter, Tier-A Blogger/Influencer, and a top cobbler in Nigeria.
She has widespread experiences across different professions and skills, which includes experiences in; Marketing, Media, Broadcasting, Brand and Event Management, Administration and Management with prior stints at MTN, NAPIMS-NNPC, GLOBAL FLEET OIL AND GAS, LTV, Silverbird and a host of others