We're suffering, increase our allowance, NYSC members beg FG
Almost a month after the national minimum wage was increased by N35,000, National Youth Service Corps members are expressing dissatisfaction and concerns over their exclusion from the award.
The Federal Government is yet to implement an increase in their N33,000 monthly allowance.
A serving corps member in Ogun State, who identified himself as Melekwe Anthony, said: "While the government should be commended for paying Corpers regularly and increasing the monthly allowance from N19,500 to 33,000 naira, I think that our government should do more given current hardship in the country as most of us are starving. to ensure serving our country.
"With the cost of foodstuff in the market, transportation, and other necessary expenses right now, excluding personal savings, Corpers should certainly be earning more than they do. We know how important it is to serve our country but posting graduates far away from home to serve on empty stomachs is certainly not encouraging."
In the same vein another serving corps member in Rivers State, Aniete Essien, said: "The Federal Government is not treating us well. After the increment of minimum wage to N65,000, corpers all over Nigeria were very happy and we were expecting it to be reflected in our monthly allowance but now the Federal Government has failed us and we are not happy. My message to the Federal Government from my point of view and with what we are facing in the country, I'm pleading that they should look into this because corps members are suffering and it's majorly due to the inflation in the country"
Gabriel, who is also a serving corps member in Rivers State said: "It was good news when President Bola Tinubu announced the increment of minimum wage, corpers were expecting that our allowance would be increased also.
"My message to the Federal Government is that they should say something and they should try to do what they say, that will help increase our trust in them".
Another serving corps member in Lagos state (name withheld) pleaded with the Federal Government to "consider youth corpers. The Nigerian economy is becoming something else, the cost of foodstuff, transportation, and other amenities are on the high side. The N33,000 allowance is not sufficient to cover our expenses."
On his part, Nnanna a corps member who has completed six months of his service year in Rivers State, said: "I'm very sad indeed, based on what I'm seeing, they are still paying N33,000 instead of increasing our allowance. Corpers here are going to their PPA (Place of Primary Assignment) almost every day, we are spending money on food and the government is not taking adequate care of us. The N33,000 allowance is not enough to provide our daily bread and it's not encouraging at all. The Federal Government should help us increase our allowance. Some of us pay transportation fares to go to our PPAs and if you calculate it for a month it's very close to the entire N33,000 allowance we are getting."
Amos a serving corps member in Anambra State expressed his dissatisfaction by saying: "The N33,000 allowance is not sufficient, especially with the recent inflation. To fill a 6kg gas cylinder is N6000, cost of transportation, cost of foodstuffs everything is costly now, If the NYSC is that hard to maintain, then they should scrap it".
Another concerned corper, Daniel said: "I think it's very bad due to the situation we find ourselves in this country, the inflation has gone up and to be precise especially those of us in Rivers State, with the rate cost of things, have gone up, we are suffering. We are part of Federal Government workers. Since the minimum wage increment has been approved, I don't see any reason other Federal Government workers will benefit from the increment and corpers should not, it's very bad. There's nothing we can do with the N33, O00 anymore, if you take the 33k into the market today, you can only get a few things and they know the situation that we are in. Please, the Federal Government should do the needful."
Another serving corper in Rivers State, said: "I think maybe it's negligence, they just forgot about corps members or something because the N33,000 allowance is not enough to sustain a corper for a month. it's terrible, and the dollar keeps rising, prices of things keep rising. The Federal Government should do something about it. Frankly, it's ridiculous."
However, Mercy, another serving corper said reducing the cost of living will be more effective. "The solution is not increasing the allowance of corpers but rather to reduce the cost of living," she said.
UNICAL raises tuition fees by 100%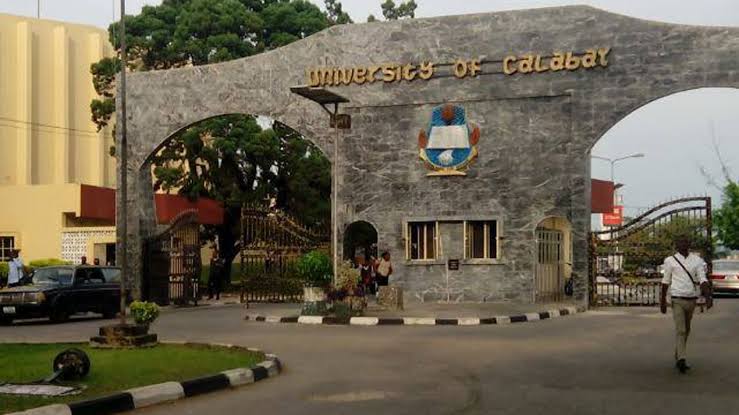 The management of the University of Calabar has announced an increase in the university's tuition fees for undergraduates by over 100 per cent.
The announcement was made in a statement made available to newsmen in Calabar on Monday.
In the statement by the institution's spokesman, Mr Effiong Eyo, it said the upward review of the fees was taken at an emergency meeting of the university's Senate on Friday.
The release disclosed that the implementation of the upward review will take effect in the 2022–2023 and 2023–2024 academic sessions.
The increment means that freshers, returning students, and final-year students for the non-science courses are expected to pay N111,000, N91,500, and N114,000, respectively.
In addition, they are also to pay N36,500, N21,500, and N21,500, respectively, as third-party dues.
Similarly, fees for science courses were increased to N155,000, N125,000, and N148,000, respectively, for freshers, returning students, and final-year students.
Likewise, they are also to pay N38,500, N21,500, and N21,500, respectively, as third-party dues.
Prior to the increment, tuition fees for an average student, depending on the department, were N64,050 for freshers, N52,050 for final-year students, and N49,500 for returning students.
The management noted that the increment was necessitated by the current economic realities and the need to maintain the academic standard the university is known for.
Father demands justice as late Oromoni remains unburied after two years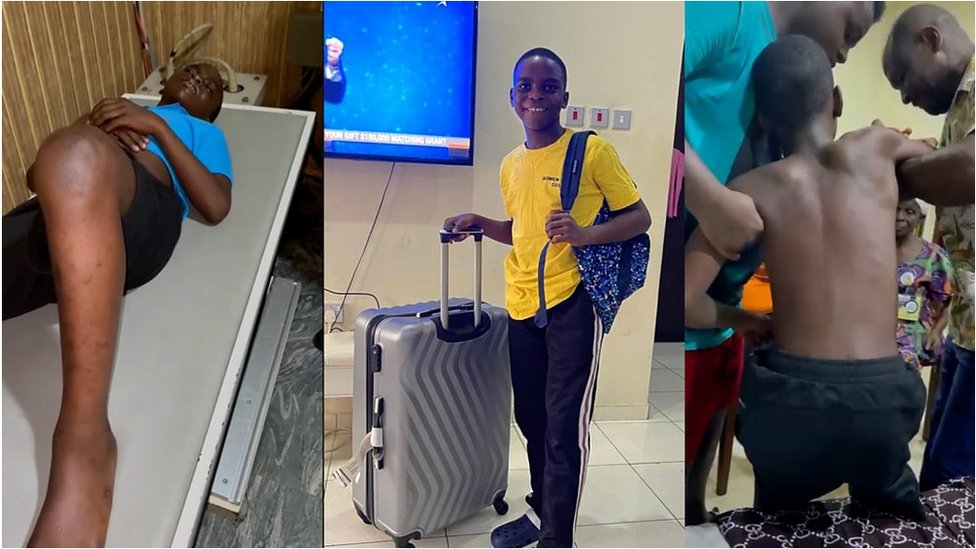 The father of Sylvester Oromoni Junior, the late student of Dowen College, has continued the quest for justice, two years after his son's passing.
Oromoni Junior died in November 2021 after he was alleged to have been beaten by five of his colleagues.
Dowen College dismissed the claim, alleging that the boy sustained injuries playing football with his friends.
Oromoni's father told newsmen on Thursday that the corpse of the deceased boy is still in the morgue after two years.
"As the father of the deceased, I cannot be tired or discouraged from pursuing justice as I have promised my son to get him justice even if it will take thirty years to achieve it," the bereaved added.
"Thursday, November 30, 2023, makes it two years since the demise of my son and the body is still in the morgue, yet to be buried."
Sylvester Oromoni Junior died on November 30, 2021.
In January 2022, an initial autopsy declared that Oromoni died of "acute lung injury due to chemical intoxication" but the result was later discredited.
The department of public prosecution (DPP) in Lagos released a second result ruling that Oromoni died naturally.
The case has been in court since 2022 and the bereaved family is vowing to pursue the matter up to the apex court.
Oromoni's mother has said that her son had no health challenges before the Dowen incident.
JAMB announces registration date for 2024 UTME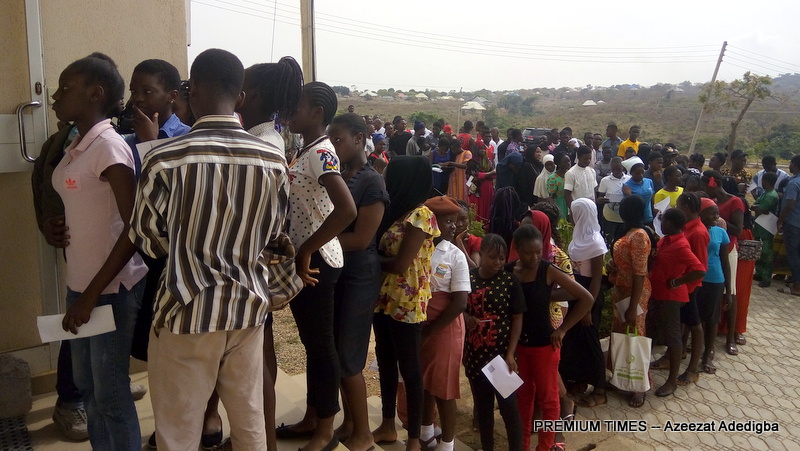 The Joint Admissions and Matriculation Board (JAMB) has fixed January 15 as the date for the commencement of its 2024 Unified Tertiary Matriculation Examination (UTME) registration.
The board also rolled out some other major dates for its 2024 activities.
Fabian Benjamin, JAMB's head of public affairs, confirmed this in a statement on Wednesday.
He said the board announced that registration for its 2024 UTME will be held between January 15 and February 26.
The board said the conduct of the UTME itself would commence on March 19 and end on April 29, 2024.
JAMB also fixed March 7 for the conduct of its optional mock UTME.
The exam body said all candidates are expected to print their examination slips as from April 10, 2024.
JAMB had previously said it would conduct a pilot test on its Bring Your Own Device (BYOD) initiative ahead of next year's examination.
The BYOD initiative will allow UTME candidates to write the exam on their personal phones and tablet computers at the testing centre.
Benjamin called on all prospective candidates to prepare for the initiative which he said would reshape the e-testing landscape.
"I urge all prospective candidates to start practising with the devices they intend to use in the coming UTME, prior to which a pilot test will be conducted to aid the smooth implementation of the project," he added.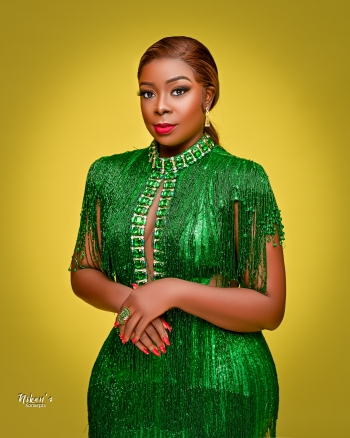 Bodex F. Hungbo, SPMIIM is a multiple award-winning Nigerian Digital Media Practitioner, Digital Strategist, PR consultant, Brand and Event Expert, Tv Presenter, Tier-A Blogger/Influencer, and a top cobbler in Nigeria.
She has widespread experiences across different professions and skills, which includes experiences in; Marketing, Media, Broadcasting, Brand and Event Management, Administration and Management with prior stints at MTN, NAPIMS-NNPC, GLOBAL FLEET OIL AND GAS, LTV, Silverbird and a host of others