Attend to your customers, CBN tells banks amid refund complaints on X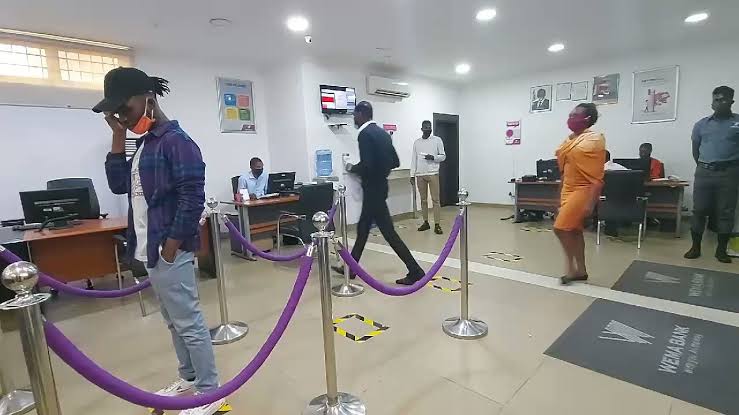 The Central Bank of Nigeria (CBN) has directed commercial banks to respond to customers' complaints.
CBN called the attention of the financial institutions to customers' requests on X, formerly Twitter.
It was observed that the CBN has been acting as an intermediary between commercial banks and their customers each time a complaint is made on the microblogging platform.
In one of such posts, an X user, with the handle @BoyeGift, and also a customer of the United Bank of Africa (UBA), asked for a refund of his money after a failed transaction.
"Uba please refund my money. I have been calling your customer care but it seems like they don't know their work since 22nd of September and 4th October. It's going to 2 months now, please refund my money; it's my allowance," he said.
@UBACares @UBAGroup @yabaleftonline @popsy0001
Uba please refund my money i have been calling your customer care but it seem like they don't know their work since 22nd of September and 4th October it's going to 2 months now please refund my money its my allowance

— Boye Akpos Gift (@BoyeGift) November 5, 2023
Replying to the customers' post, the apex bank asked the customer fulfilment centre of the UBA to address the issue raised by the client.
"@UBACares Kindly attend to your customer," the apex bank wrote.
@UBACares Kindly attend to your customer.

— Central Bank of Nigeria (@cenbank) November 6, 2023
Soon after, UBA wrote that a response had been sent to @BoyeGift.
Hello @BoyeGift, kindly be informed that a response has been provided via DM. Thank you.

— UBACFC (@UBACares) November 6, 2023
On October 27, 2023, the CBN had asked Guaranty Trust Bank to address a customer's refund request.
@gtbank @cenbank kindly refund my money you retarded bank pic.twitter.com/IdQoxpFlZq

— Abiodun Salaudeen (@salaudeenwaliu1) October 27, 2023
On October 19, the apex bank also asked Standard Chartered Bank to look into a customer's grievance.
@cenbank Standard Chartered has stolen my money after a failed transaction with quickteller since on the 2nd of September 2023 called them several times but they refused to refund the sum of 300k to my card back please help me on this @StanChartNG @StanChart

— Kalaam🧸🥷 (@iam_kalaam) October 19, 2023
I was debited twice 5100 5100 making it a total of 10200 since around October or November 2020 by @FirstBankngr.. I have visited the bank subsequent times but i wasn't given a refund of my money .

— Ashibudike Onyeka (@AshibudikeOnye1) October 19, 2023
Here are other instances the CBN has drawn the attention of banks to customers' complaints, asking the lenders to address it.
@fidelitybankplc i was debited the sum of 10000 naira on the 26th of sept and I've logged a dispense error but haven't received the reversal yet..it's more than 10 working day Fidelity bank please reverse my money thank you.. account number 6555508456 ojeli temilola subomi

— Ogunjobi Temilola (@OgunjobiTemilo5) October 19, 2023
@wemabank please what's happening with my money? It's been over two weeks now. You said 5 working days and it's over two weeks now @cenbank kindly help me get my money from @alat_ng

— TOLULOPE PAUL-TAIWO (@TOLULOPEPAULTA1) October 16, 2023
i withdraw of 25k but i was debited 3 tyms since july 31st i tried complaining @OPay_NG asked me to wait 30 days and i did they said same thing. This circle is repeating itself ever since. Refusing to refund. Last week dey said 2 working days. Now i was asked to wait again. Help pic.twitter.com/M7wMVHESHd

— Kowe Oluwaseyi (@Dr_Cole111) October 13, 2023
Julius Berger hands over Second Niger Bridge to FG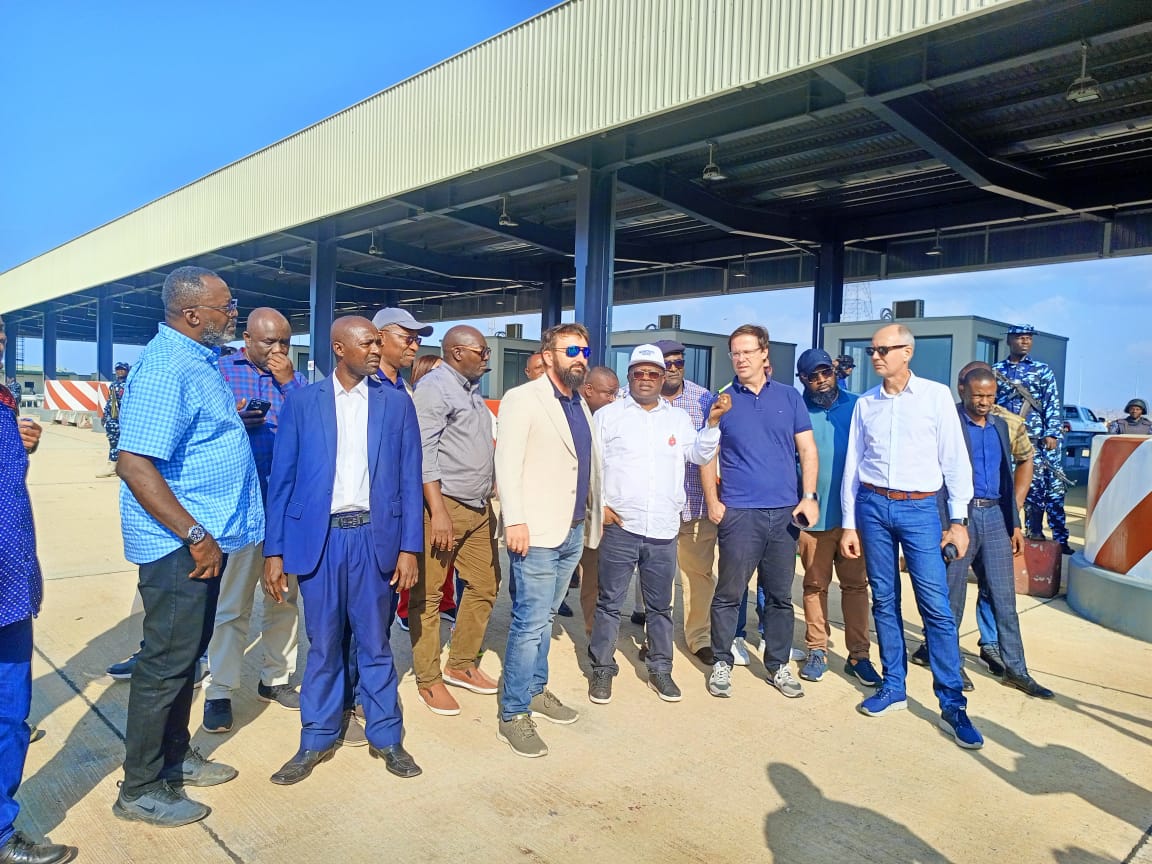 The federal government has taken delivery of the second Niger bridge from Julius Berger, seven months after it was commissioned by former President Muhammadu Buhari.
David Umahi, minister of works, while addressing journalists on Sunday after inspecting the project, said he is satisfied with the level of work done.
Umahi described the project as "impeccable, very beautiful and well completed".
He said efforts are ongoing to mount street lights on the bridge.
"What we have agreed is to deploy solar solution in the coming weeks so that every night we don't have to run diesel," NAN quoted Umahi as saying.
"The roads are going to be completed when we have completed the two inter changes, one is taking us off from Asaba town to cut off the traffic and the other one is going to be done by Reynolds Construction Company (RCC) Ltd.
"President Bola Ahmed Tinubu is very committed to the project and we are going to acquire more, so that we can build service stations, filling stations, restaurants and super markets and other facilities as we see in the western world.
"We are determined to do that; the need to do this with the inter changes is going to be a very smart one, so that over the years we can have a beautiful and maintained road."
The minister further assured of security on the bridge, noting that CCTV cameras would be installed and some security personnel deployed, so that travellers could get security assistance within five minutes.
UBA wins 'African Bank of the Year' award in eight countries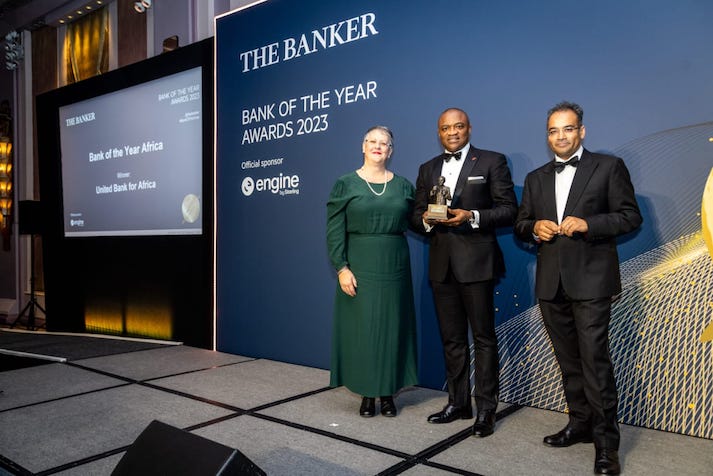 United Bank for Africa (UBA) has been named the 'African Bank of the Year' at the 2023 Bankers Awards organised by The Banker Magazine — a publication of the Financial Times of London.
UBA Group won nine awards at the event, according to a statement on Sunday.
Dominating the African continent, UBA not only clinched the title of African Bank of the Year at the event, but also propelled its subsidiaries to victory in eight additional African nations.
The bank's subsidiaries in Cameroon, Chad, Ghana, Cote d'Ivoire, Mozambique, Congo, Sierra Leone, and Tanzania all emerged as the Bank of the Year in their respective countries.
According to the statement, it would be the second time in the past three years that the bank has won the regional award as the best bank in Africa, after winning the title in 2021.
Oliver Alawuba, UBA's group managing director, said the recognitions come as a reassurance that the bank is on track in its goal of consolidating its leadership position in Africa, and creating superior value for its stakeholders.
"UBA is honoured to be named the Bank of the Year in these eight countries and to receive the overall Award for Africa," he said.
"This accomplishment is a testament to the hard work, dedication, and innovative spirit of the entire UBA team.
"We remain committed to delivering top-notch banking services that positively impact the lives of our customers across the continent.
"We have our millions of customers across the globe and our many thousands of staff to thank for this. They are the very reason why we keep winning and receiving these accolades."
Joy Macknight, editor of the Banker Magazine, said UBA remains a clear winner across a wide range of criteria, having performed impressively across its footprint with a strong financial performance across most of its markets.
"In a year of strong competition among the continent's major banking groups, UBA has gained the edge on its rivals to win the Bank of the Year award for Africa for the 2nd time in three years," she said.
"The award recognises the bank's strength across Africa, including many of its most competitive markets."
Ogun state government shuts three industries over environmental infractions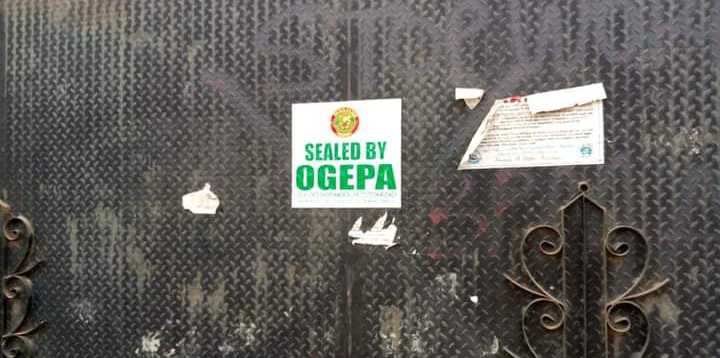 The Ogun State Government has shut down three industries in the state for flouting various environmental infractions that go against the environmental best practices in the state.
The affected companies are Ruili Recycling Limited, Mowe, Robust International PTE Limited also in Mowe, and Star Pipe Limited, Sagamu.
The Ogun State Commissioner for Environment, Ola Oresanya gave the order for the closure of these companies, according to a press release published on the official X (formerly Twitter) handle of the Ogun State Government.
Oresanya revealed that the infraction of Ruili Recycling Company was discharging its wastes and stormwater into their immediate environment, especially on the premises of Christopher University which exposed the students to avoidable danger.
Furthermore, the commissioner noted that the pet bottle recycling company was guilty of refusing to obtain drainage approval to properly channel the unwanted water to the appropriate place, as well as burning all its solid wastes within its premises contrary to the state's Environmental Laws.
For Robust International PTE, the commissioner cited the illegal demolition of a fence bounding the company and Christopher University to reclaim some portion of land and subsequently divert stormwater into the premises as part of the infractions levelled against them.
Furthermore, Oresanya said Robust International PTE also failed to heed the government's directives for proper remediation.
Star Pipe Limited located in Sagamu, Oresanya said the company failed to install effluent treatment plants in their facilities as they discharge raw and hydraulic acid into their immediate environment. This, according to the commissioner, has led to contamination of the groundwater of these communities which has made the water unsafe and unhygienic.
Oresanya declared that the three companies will remain shut until they correct all the lapses detected and adhere to the best global environmental standards that the state government has adopted.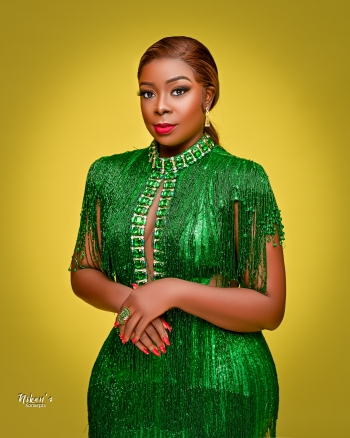 Bodex F. Hungbo, SPMIIM is a multiple award-winning Nigerian Digital Media Practitioner, Digital Strategist, PR consultant, Brand and Event Expert, Tv Presenter, Tier-A Blogger/Influencer, and a top cobbler in Nigeria.
She has widespread experiences across different professions and skills, which includes experiences in; Marketing, Media, Broadcasting, Brand and Event Management, Administration and Management with prior stints at MTN, NAPIMS-NNPC, GLOBAL FLEET OIL AND GAS, LTV, Silverbird and a host of others