JUST IN: Bank, electricity workers join NLC, TUC strike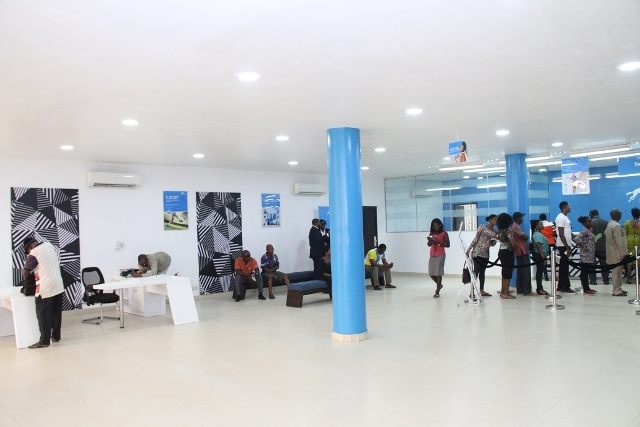 A slew of organisations have joined the nationwide strike called by the Nigeria Labour Congress (NLC) and Trade Union Congress (TUC).
The NLC and TUC had said they would embark on a nationwide strike from midnight on November 14.
Festus Osifo, TUC president, while speaking with reporters on Monday, said the strike would remain until "government at all levels wake up to their responsibilities".
The nationwide strike is a protest against the alleged brutality meted on Joe Ajaero, NLC president, in Imo state on November 1.
Ajaero was reportedly picked up from the Imo council secretariat of the congress in Owerri by heavily armed police officers.
However, the Imo police command said Ajaero was not arrested but was taken into protective custody to avoid being lynched by a mob.
On November 5, the national industrial court in Owerri, capital of Imo, issued a restraining order to labour unions against embarking on a strike in the state.
Also, the federal government had secured an order restraining the unions and their affiliates from embarking on the strike.
Despite the court order, the labour unions stood their grounds.
The NLC in a post on Facebook on Tuesday shared circulars of some of the unions that will join the strike.
"For the union makes us strong, solidarity forever, we want justice now!!!!," The NLC posted on Facebook together with circulars.
The unions that have joined the strike include National Union of Electricity Employees, Maritime Workers' Union of Nigeria (MWUN), National Union of Banks, Insurance and Financial Institutions Employees (NUBIFIE), Senior Staff Association of Nigeria Polytechnics (SSANIP), National Union of Food Beverage and Tobacco Employees, Academic Staff Union of Polytechnics (ASUP), Medical and Health Workers Union of Nigeria, and the Nigeria Union of Railway Workers.
Others include National Union of Postal and Telecommunication Employees, National Association of Academic Technologists (NAAT), and Nigeria Union of Local Government Employees.
EFCC guides Nigerians on how to avoid financial losses and ATM fraud
The Economic and Financial Crimes Commission says the rate of unauthorised withdrawals from bank accounts of customers has become alarming.
The commission, through its Head, Media and Publicity, Dele Oyewale, stated this in a statement obtained by newsmen on Monday night.
It noted that after some investigations, the commission found that such withdrawals are linked to Automated Teller Machine, Debit Card swapping or fraud.
The statement read, "The Economic and Financial Crimes Commission has been inundated with a barrage of complaints from well-meaning Nigerians concerning unauthorised withdrawals from their bank accounts, which investigations by the commission have linked to Automated Teller Machine, ATM, Debit Card swapping or fraud."
The EFCC added that the "modus operandi of fraudsters involved in this nefarious practice involves keeping a debit card of the same bank, and in the guise of helping a confused bank customer at any ATM point, swaps the card in such a hurry that the customer would not notice and at the same time memorises the pin used in trying the fake cards.
"These cards get stuck in the machine due to a wrong pin and the fraudster quickly abandons the victim, advising him/her to report to the bank while making away with the victim's card to make immediate withdrawals from the account," the statement added.
The commission noted that "card swapping typically happens in any service delivery point, such as Point of Sale, POS, terminals, ATM points, among others," adding that the "banking public is enjoined to be more circumspect in the use of debit cards."
In view of the preceding, the following tips may be useful in avoiding further financial losses by the banking public.
Cards should be kept in sight or in a safe place. Whenever you get your card back after making any payment, make sure it is actually your card and not just one that looks similar.
Regularly check your bank statements for any unknown transaction.
Set transaction alerts to monitor any activity on your accounts or with your bank card.
Cover the keypad with your hand or body when entering your PIN at POS terminal/ATM machines.
Do not be in a rush to make payments or withdrawals, and request assistance only from officials of the bank.
Call your banks to block your ATM cards immediately when your cards are stuck in the ATM machines or whenever you observe any irregularity.
Ensure you know your bank's ATM offline blocking code and quickly use it whenever it is misplaced or stolen.
Dial the USSD code 966911# and follow the pop-up instructions to block your ATM card instantly.
"The EFCC will not relent in safeguarding personal, corporate and national finances in its quest to rid our nation of all forms of economic and financial crimes," the statement assured.
FG okays $1bn loan from AfDB for budget support
Wale Edun, minister of finance and coordinating minister of the economy, says the federal executive council (FEC) has approved a $1 billion budget support loan from the African Development Bank (AfDB).
Edun spoke to state house correspondents at the end of the FEC meeting presided by President Bola Tinubu on Monday.
The minister said he presented memos on financing that got approved.
Another approval received was the N2 trillion to his ministry to "bring down the rate of interest on the current outstanding".
Edun said: "First of all, there was an inherited financing, an inherited loan processing, which was to do with the $100 million financing from African Development Bank and $15 million from the Canada-African Development Bank Climate Fund."
"Essentially, it was processed before this administration came in and, so it has been inherited. Essentially, it is concessional borrowing, around 4.2 percent per annum by Abia State, through the federal government.
"So the funds are to be lent to Abia State and they are for waste management and rehabilitation of roads in Umuahia and Aba, in particular. That was approved.
"Secondly, there was financing of $1 billion, concessional financing, 25 years, eight years moratorium at about the same 4.2 percent per annum, which was approved by the African Development Bank for this administration.
"And really, it was in recognition of the macroeconomic measures that have been taken, the swift movement towards macro stability, restoring revenue, improving the foreign exchange situation, and so forth, that have been taken by this government.
"The reward, as far as the African Development Bank, a concessional financing organisation, was to provide $1 billion in general budget support.
"Finally, in order to keep working hard and maximising the ability of the government to use the markets and to take advantage of different situations and improve situations, the federal executive council approved a total limit of N2 trillion to be available for use by ministry of finance in order to go in and out of the market and essentially to, where possible, bring down the rate of interest on the current outstanding.
"So essentially, it will be refinancing and the view is that there will be an opportunity to save about N50 billion or more in debt servicing over time by giving back expensive debt refinancing with cheaper funding."
Speaking further on the efforts of the presidential committee on tax reforms and fiscal policy, Edun said the group have been "working very well and very effectively, such that they are in a position to have even impacted the economy by coming up with initial reforms, as well as signposting the way forward in terms of very important targets".
Edun said some economic measures by the committee, in the short term, are being contemplated and their report was well received by the president and approved by the council.
Kyari reappointed GCEO of NNPC, Akinyelure named board chair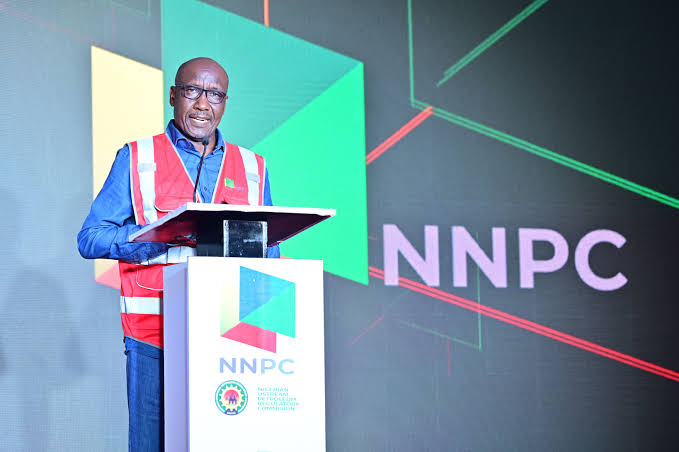 President Bola Tinubu has approved the appointment of the board and management team of the Nigerian National Petroleum Company (NNPC) Limited.
We had reported earlier that Tinubu retained Mele Kyari as the group chief executive officer and appointed Pius Akinyelure as the non-executive board chairman.
In a statement on Monday, Ajuri Ngelale, the special adviser to the president on media and publicity, said Tinubu also retained Umar Isa Ajiya as the chief financial officer.
The appointments included six non-executive directors: Ledum Mitee, Musa Tumsa, Ghali Muhammad, Mustapha Aliyu, David Ogbodo and Eunice Thomas.
Furthermore, Tinubu approved the appointment of Okokon Ekanem Udo as permanent secretary, federal ministry of finance and Gabriel Aduda, permanent secretary, federal ministry of petroleum resources.
Ngelale said the appointments will take effect from December 1.
"In compliance with Section 59 (2) of the Petroleum Industry Act, 2021, President Bola Tinubu has approved the appointment of a new Board and Management team for the Nigerian National Petroleum Company Limited (NNPCL) with effect from December 1, 2023," he said.
"President Tinubu anticipates the fullest measure of compliance with the performance-driven and results-oriented mandate of his Renewed Hope administration in the implementation of energy policy that will monetize all available oil and gas resources of today while paving the way for the total exploitation of new and cleaner energy sources of tomorrow by this distinguished team."
In September, NNPC appointed Oritsemeyiwa Eyesan as executive vice-president, upstream; Olalekan Ogunleye, executive vice-president, gas, and new energy; and Adedapo Segun, executive vice-president, downstream.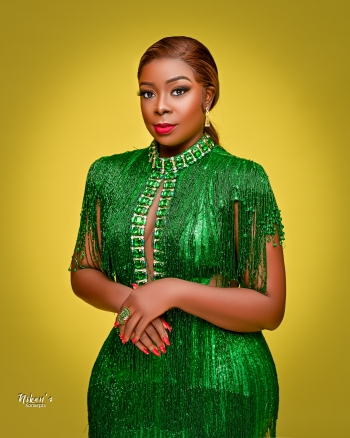 Bodex F. Hungbo, SPMIIM is a multiple award-winning Nigerian Digital Media Practitioner, Digital Strategist, PR consultant, Brand and Event Expert, Tv Presenter, Tier-A Blogger/Influencer, and a top cobbler in Nigeria.
She has widespread experiences across different professions and skills, which includes experiences in; Marketing, Media, Broadcasting, Brand and Event Management, Administration and Management with prior stints at MTN, NAPIMS-NNPC, GLOBAL FLEET OIL AND GAS, LTV, Silverbird and a host of others