Adult dating site hack exposes sexual secrets of millions
Included in the exposed personal information are customers' email addresses, usernames, passwords, birthdays and zip codes, in addition to their sexual preferences. No credit card data has yet been uncovered as part of the hack.
That data is incredibly revealing and potentially damaging.
Andrew Auernheimer, a controversial computer hacker who looked through the files, used Twitter to publicly identify Adult FriendFinder customers, including a Washington police academy commander, an FAA employee, a California state tax worker and a naval intelligence officer who supposedly tried to cheat on his wife.
Asked why he was doing this, Auernheimer said: "I went straight for government employees because they seem the easiest to shame."
Millions of others remain unnamed for now, but anyone can open the files — which remain freely available online. That could allow anyone to extort Adult FriendFinder customers.
For instance, the security consultant Robb reported that one person whose information was hacked was a 62-year-old Hispanic male from New Jersey, who worked in advertising and has a preference for the "subporno" forum. That, combined with his username and other account details, gave Robb enough information to Google him, find his real name, and find his social media pages.
The information exposed can be particularly devastating to people living in small towns, where they are more easily identified. For example, one person exposed in the hack is a 40-year old welder from a small Illinois town of a few thousand people. He "will become anybody's slave" and lied about his age on the site, claiming to be 29.
The breach was carried out by a hacker who goes by the moniker ROR[RG]. In an online hacker forum, he said he blackmailed Adult FriendFinder, telling the site he would expose the data online unless the company paid him $100,000.
On the forum, hackers immediately praised ROR[RG], saying they were planning on using the data to attack the victims.
"i am loading these up in the mailer now / i will send you some dough from what it makes / thank you!!" wrote a hacker who goes by "MAPS."
FriendFinder Networks Inc., parent company of Adult FriendFinder and other adult sites and publications including Penthouse, said in a statement that it had just become aware of the breach, and it is working closely with law enforcement and cyberforensics company Mandiant, a FireEye(FEYE) subsidiary.
The company said it doesn't yet know the full scope of the breach, but it promised to "work vigilantly," noting that FriendFinder Networks "fully appreciates the seriousness of the issue."
"We cannot speculate further about this issue, but rest assured, we pledge to take the appropriate steps needed to protect our customers if they are affected," the company said.
Police detain Sam Larry amid probe into Mohbad's death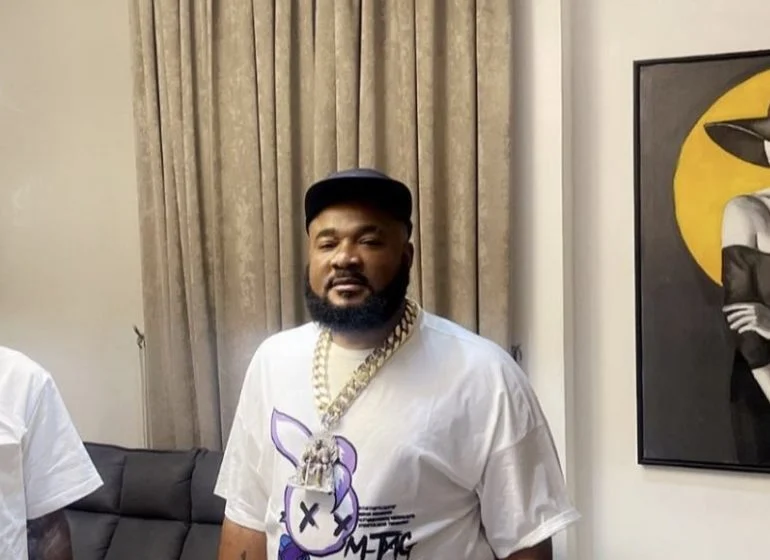 The Nigeria police say they now have Sam Larry, the music promoter, in their custody — amid an investigation into the death of Mohbad.
The law enforcement agency broke the news in a short statement on Thursday night.
"Balogun Olamilekan Eletu aka Sam Larry is now in our custody. He is currently assisting with ongoing investigation," the statement reads.
Mohbad: I'll return to Nigeria if my safety is guaranteed, says Naira Marley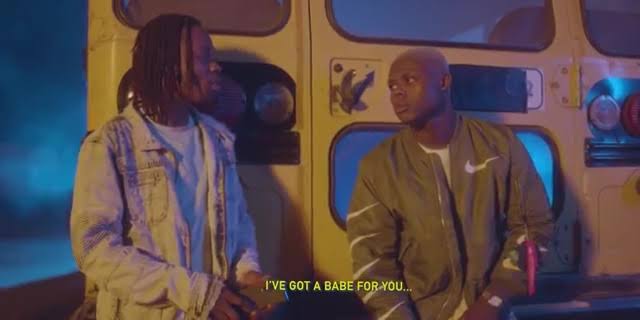 Naira Marley, the Marlian Records head honcho, says he will return to Nigeria for interrogation if the police can guarantee his safety.
Mohbad, the former Marlian Records signee, died on September 12 and was buried the next day.
Marley is one of the persons of interest in the death of Mohbad.
On Tuesday, the record label boss said he would honour the police invitation to assist in the ongoing investigation of Mohbad's death. He also insisted that "I have no hand in Mohbad's death".
In a recent chat with Reno Omokri, Marley said he was aware that Mohbad "was in danger from people around me but not from me".
The music label head also expressed concerns that the "mob has been poisoned by the media against me".
Marley said he will only return to the country if the police guarantee his safety. He also denied any involvement in cult activities.
"There are a lot of angry mob that do not really want my head. I have been poisoned enough by the media so if they can guarantee my safety, I will be there," he said.
"I personally believe that he was actually stressed as much as he needed help. I believe he had been bullied. There were people on his neck. There were people all over him that were in danger, but he was just not in danger from us.
"If he was in danger from me, if anybody is scared of me, you will see nobody is gonna come out on videos doing all of this. I do not belong to any cult whatsoever. I have not been in Nigeria since like 2019. From England, I do not know what is cultism.
"I have been wandering away. There are so many times in Lagos, I have been getting away from it. I am actually anti-cultist. I am against it. Because of so many times, they have tried to force me into it, but thank God, they have never succeeded in doing it."
The Marlian Records label boss earlier said although they had "disagreements, no harm whatsoever was wished on Mohbad".
Burna Boy announces North American tour for 'I Told Them'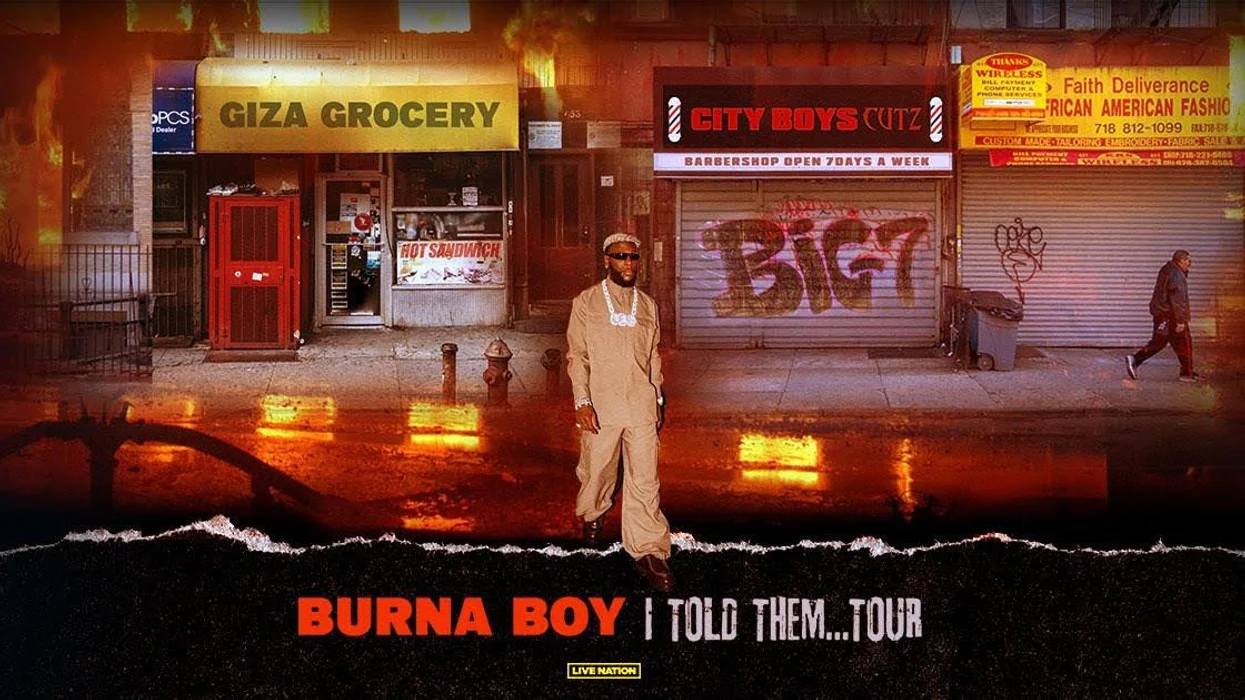 Burna Boy, the Afro-fusion singer, has announced the North American tour for 'I Told Them', his latest album.
The singer took to Instagram on Wednesday to share a flyer containing detailed information about the tour.
He said the tickets will be available for sale from Friday.
The tour is scheduled to take place in sixteen cities from November 3, 2023, to March 9, 2024.
The cities include; Los Angeles, Seattle, Vancouver, Edmonton, Denver, Houston, Austin, and Minneapolis.
Others are; Chicago, Columbus, Toronto, Montreal, Camden, Boston, Washington, and Atlanta.
Here are the tour dates below:
Nov. 3 – Los Angeles, CA – BMO Stadium
Nov. 5 – Seattle, WA – Climate Pledge Arena
Nov. 7 – Vancouver, BC – Rogers Arena
Nov. 9 – Edmonton, AB – Rogers Place
Nov. 12 – Denver, CO – Ball Arena
Nov. 17 – Houston, TX – Toyota Center
Nov. 18 – Austin, TX – Moody Center
Feb. 18 – Minneapolis, MN – Target Center
Feb. 21 – Chicago, IL – Wintrust Arena
Feb. 22 – Columbus, OH – Nationwide Arena
Feb. 24 – Toronto, ON – Scotiabank Arena
Feb. 28 – Montreal, QC – Bell Centre
March 1 – Camden, NJ – Freedom Mortgage Pavilion
March 2 – Boston, MA – TD Garden
March 7 – Washington, DC – Capital One Arena
March 9 – Atlanta, GA – State Farm Arena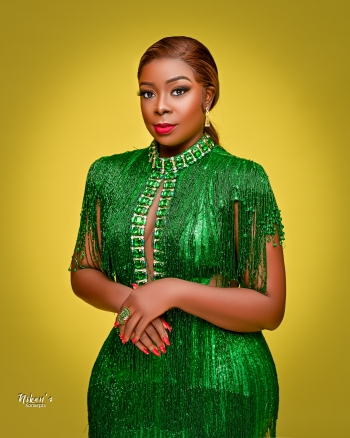 Bodex F. Hungbo, SPMIIM is a multiple award-winning Nigerian Digital Media Practitioner, Digital Strategist, PR consultant, Brand and Event Expert, Tv Presenter, Tier-A Blogger/Influencer, and a top cobbler in Nigeria.
She has widespread experiences across different professions and skills, which includes experiences in; Marketing, Media, Broadcasting, Brand and Event Management, Administration and Management with prior stints at MTN, NAPIMS-NNPC, GLOBAL FLEET OIL AND GAS, LTV, Silverbird and a host of others