Adult dating site hack exposes sexual secrets of millions
Included in the exposed personal information are customers' email addresses, usernames, passwords, birthdays and zip codes, in addition to their sexual preferences. No credit card data has yet been uncovered as part of the hack.
That data is incredibly revealing and potentially damaging.
Andrew Auernheimer, a controversial computer hacker who looked through the files, used Twitter to publicly identify Adult FriendFinder customers, including a Washington police academy commander, an FAA employee, a California state tax worker and a naval intelligence officer who supposedly tried to cheat on his wife.
Asked why he was doing this, Auernheimer said: "I went straight for government employees because they seem the easiest to shame."
Millions of others remain unnamed for now, but anyone can open the files — which remain freely available online. That could allow anyone to extort Adult FriendFinder customers.
For instance, the security consultant Robb reported that one person whose information was hacked was a 62-year-old Hispanic male from New Jersey, who worked in advertising and has a preference for the "subporno" forum. That, combined with his username and other account details, gave Robb enough information to Google him, find his real name, and find his social media pages.
The information exposed can be particularly devastating to people living in small towns, where they are more easily identified. For example, one person exposed in the hack is a 40-year old welder from a small Illinois town of a few thousand people. He "will become anybody's slave" and lied about his age on the site, claiming to be 29.
The breach was carried out by a hacker who goes by the moniker ROR[RG]. In an online hacker forum, he said he blackmailed Adult FriendFinder, telling the site he would expose the data online unless the company paid him $100,000.
On the forum, hackers immediately praised ROR[RG], saying they were planning on using the data to attack the victims.
"i am loading these up in the mailer now / i will send you some dough from what it makes / thank you!!" wrote a hacker who goes by "MAPS."
FriendFinder Networks Inc., parent company of Adult FriendFinder and other adult sites and publications including Penthouse, said in a statement that it had just become aware of the breach, and it is working closely with law enforcement and cyberforensics company Mandiant, a FireEye(FEYE) subsidiary.
The company said it doesn't yet know the full scope of the breach, but it promised to "work vigilantly," noting that FriendFinder Networks "fully appreciates the seriousness of the issue."
"We cannot speculate further about this issue, but rest assured, we pledge to take the appropriate steps needed to protect our customers if they are affected," the company said.
Actress on set goes into trance after summoning river goddess (Video)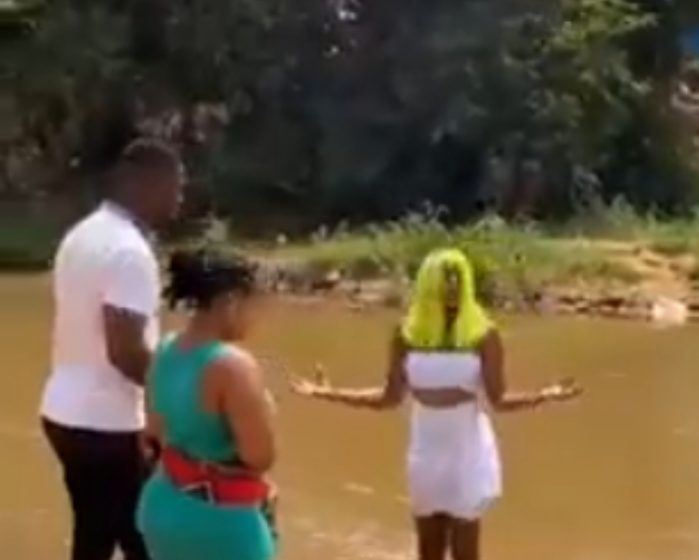 A video has shown an actress appearing to enter a trance after acting in a scene summoning a deity.
In footage that surfaced online, a group of film executives took to a local stream to act a scene from their project.
The scene involves two people playing a couple who sought a child from a river goddess after years of infertility.
A young female actress is to play the priestess, submerging herself in the water to summon a fertility goddess.
As she takes to her role, she begins to stagger, acting out what, according to the crew, was not in the script.
She proceeds to go deeper into the part of the stream with a higher current before the crew grabs her.
A member of the crew screams at the camera person to turn off the video amid an effort to resuscitate the actress.
It, however, remains to be seen if the lady actually went on a trance or if it was a skit.
See the video below:
Ka3na welcomes second child in UK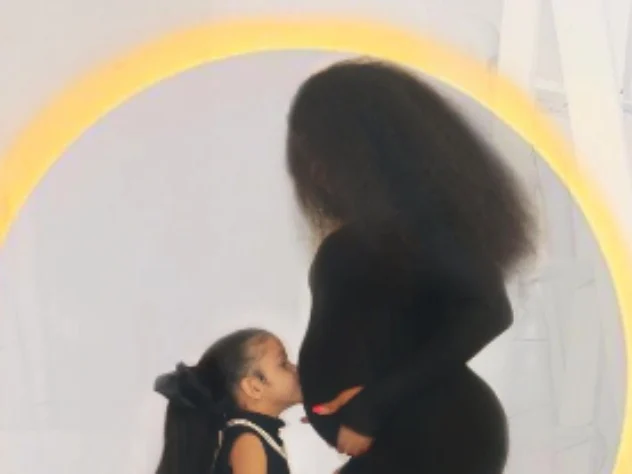 Kate 'Ka3na' Jones, the 2020 Big Brother Nigeria (BBNaija) housemate, has welcomed the arrival of her second child.
The baby's arrival was announced on the reality star's Instagram page on Sunday — a few days after she disclosed her pregnancy.
"Hey Everyone! Here to let you know Ka3na has given birth to a bouncing new baby. Thanks for all your lovely messages," the caption reads.
The reality star also revealed that she will be unveiling the baby, who was birthed in the United Kingdom, on Monday by 9 am.
Yemi Alade reacts to rumors of being pregnant for Togo's president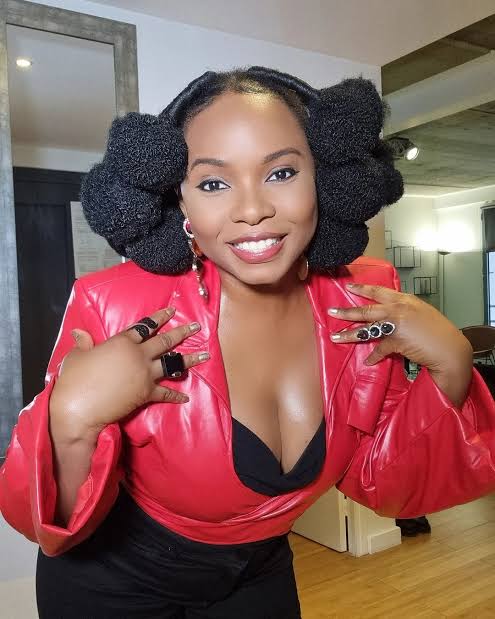 Nigerian singer Yemi Alade has reacted to the growing rumour that she is pregnant for the president of Togo, Faure Essozimna Gnassingbé Eyadéma.
The singer was said to be having an affair with Togo's president and to be pregnant for him.
The controversy began when gossip vlogger Tosin Silverdam took to his page to share video of a man claiming that Yemi Alade is pregnant with Togo's president, and the plan is for her to become his sixth wife.
Yemi Alade responded to the rumour by tweeting emojis, including a laughing emoji and a pregnant emoji.
Then she took a shot at rumour mongers. "The ment is different this Jan. If you no like your job,abeg pretend small when you see costumers na. This January people dey really Ment," she tweeted.
https://www.google.com/url?sa=t&source=web&rct=j&url=https://twitter.com/yemialadee/status/1618220670219059200%3Fref_src%3Dtwsrc%255Egoogle%257Ctwcamp%255Eserp%257Ctwgr%255Etweet&ved=2ahUKEwio9a6tluX8AhXb_rsIHT7GDfsQglR6BAgNEAM&usg=AOvVaw34fJhGbBPwfwWvQNPsuq6q