APC open letter to President Buhari says Amaechi is the only clean and spotless former Governor in Nigeria 
In a statement signed by the state party chairman Dr. Davies Ibiamu Ikanya today September 14th, the party advised President Buhari not to give ears and attention to all the false reports that are being said against the former governor in some quarters.
"We make bold to say that if there is any clean and spotless former governor in Nigeria, that person is Rt. Hon. Chibuike Rotimi Amaechi, CON. Anybody, who knows Amaechi well enough, will readily testify that he is an honest, sincere, but courageous gentleman, a first-class patriot, who is ever ready to go the extra mile to see that Nigeria becomes a better place for the present and future generations"the statement read
The party accused the current governor of the state, Nyeson Wike of sponsoring defamatory documentaries and other materials geared towards tarnishing the image of Amaechi.
"This insidious plot by Wike include commissioning a team made up of persons within and outside the state to 'initiate, formulate and contrive false damaging reports bordering on alleged corrupt practices of Rt. Hon. Chibuike Rotimi Amaechi and circulate same to individuals and institutions within Nigeria and abroad with a view to damaging the incorruptible character and rising profile of Rt. Hon. Chibuike Rotimi Amaechi in order to blackmail and put pressure on President Buhari not to appoint the former governor into his government. These cooked reports will be sent to the US Embassy, UK High Commission, EU Commission, and several international organisations such as Transparency International, amongst others. The forged reports will also be sent to local and foreign media houses such as the BBC [Hausa Service], Dutch Radio, VOA [Hausa Service], amongst others' for repeated publication and airing. It is not surprising that the medium for airing the documentary is the same AIT that angered decent Nigerians with documentaries that disparaged the present President of Nigeria and his family members in a failed bid to make Nigerians not to vote for him. The anti-Amaechi documentary is simply aimed at driving a wedge between the President and the former governor in the hope that President Buhari would be blackmailed into leaving Amaechi out of his government."the party stated
*President will choose whoever he wanna choose as minister. Please you people should stop sweating ok?
Naira Marley signs Vusic to Marlian Records
Naira Marley, the singer, has signed a new artiste named Vusic to Marlian Records, his music label.
Naira Marley took to his social media pages to unveil his new signee on Monday evening.
The singer shared a video of himself and Vusic vibing together to a perceived new song.
The singer also went down memory lane as he recalled his struggles in the music industry many years ago.
"Remember way back then dem dey laugh my history, now I don clear browser and if I wanna know how I came this far, you go need browse am," the singer wrote.
"Please guys help me welcome @Vusic to Marlian music. No long talk let's get to work bro."
Vusic also took to social media to appreciate Naira Marley for the "great opportunity" to join Marlian Records.
"Thanks to @Nairamarley for this great opportunity. Steady bangers coming up," he wrote.
"I'm happy to be part of the Marlian family."
"You bought car, yet your family is suffering" Portable throws shade at Spyro (Video)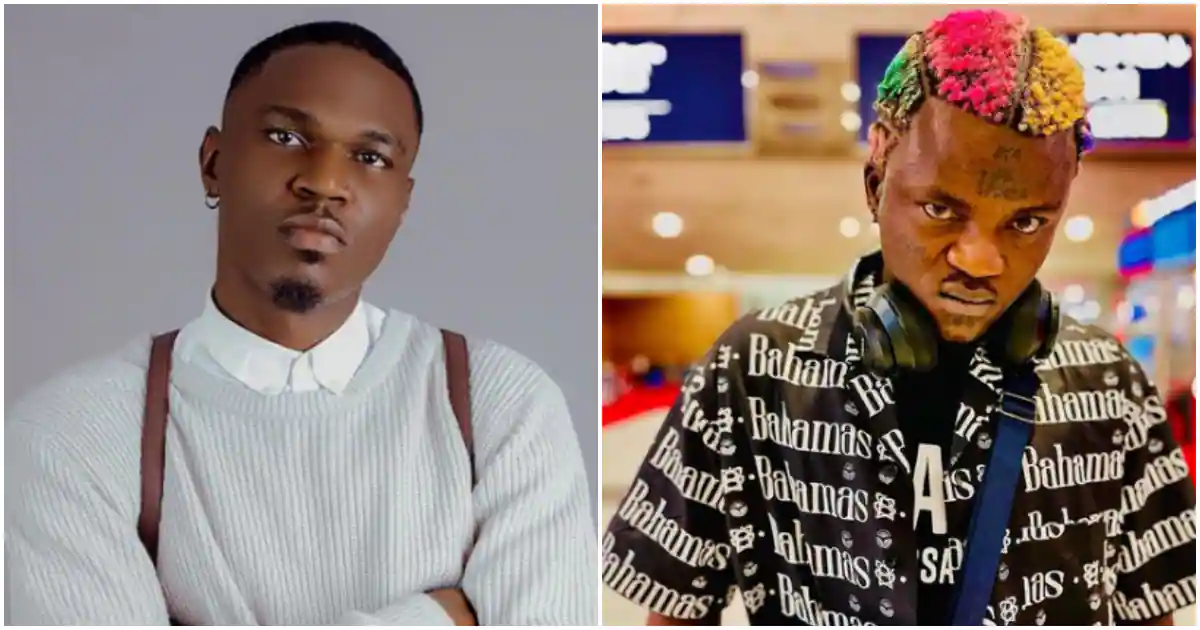 Nigerian singer, Portable has thrown a subtle shade at upcoming singer, Spyro.
The two had fallen out after Spyro in an interview stated that he doesn't desire to work with the controversial singer.
Offended by his remarks, Portable via his Instagram page threw shade at him questioning if he takes care of his family.
Portable noted how Spyro bought a car, yet allows his family to suffer. He also claimed that the singer is living a life of Foreign in local.
"You buy car, you dey oppress, have you taken care of your family. You get a car, family dey suffer. You are living the life of Foreign in local. Have you taken care of your family".
Portable >>>>>>>>>>>>>>>>>>>> spyro pic.twitter.com/xBpkMoUX9w

— WALMART 🌍 (@Walmart1805) May 31, 2023
Yvonne Jegede addresses rumour of secret marriage to Ned Nwoko
Yvonne Jegede, the actress, has addressed rumours of a secret marriage to Ned Nwoko, the husband of Regina Daniels.
A blogger had claimed that Jegede recently got married to Nwoko and subsequently deleted all her Instagram photos.
Reacting to the post, the actress expressed frustration at the way false information goes viral on the internet.
Jegede described the post as "evil and false," adding that she won't waste her energy fighting the blogger.
"When many people tell you they know 'something' is happening or believe something has happened, you asked them how they got to know, they tell you they read or heard it from the internet," she wrote.
"Oftentimes, they heard it from idiots. How could you be this bold about falsehood? How can you lie so confidently?
"How can you intentionally tarnish people's image and damage relationships all because you want to attract people to your blogs?
"This funny post is evil and false in every intent. I won't dissipate energy fighting you. Karma is already dealing with your destiny."
Jegede also questioned how deleting her Instagram photos indicates that she had a secret wedding,
"How does deleting my photos on my page give off anything???" Jegede wrote.
"The effrontery to mention my son sef, I suppose give you one dirty slap."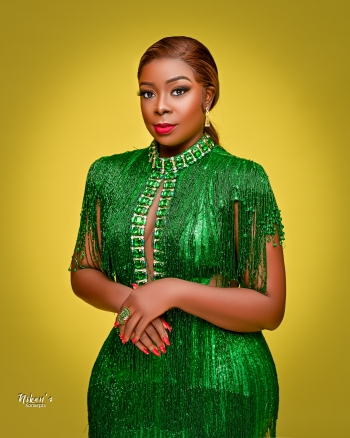 Bodex F. Hungbo, SPMIIM is a multiple award-winning Nigerian Digital Media Practitioner, Digital Strategist, PR consultant, Brand and Event Expert, Tv Presenter, Tier-A Blogger/Influencer, and a top cobbler in Nigeria.
She has widespread experiences across different professions and skills, which includes experiences in; Marketing, Media, Broadcasting, Brand and Event Management, Administration and Management with prior stints at MTN, NAPIMS-NNPC, GLOBAL FLEET OIL AND GAS, LTV, Silverbird and a host of others