Apple Introduces The iPhone 6S And iPhone 6S Plus (See Stunning Photos)
Today, Apple has unveiled the latest generation of the iPhone in the form of the iPhone 6S and the iPhone 6S Plus. Rumors have been swirling for the past few months, with suggestions that Apple would integrate a Force Touch Display, update the devices' cameras, and use a more powerful processor.
But the moment of truth has finally arrived, so let's get to it.
As can be expected from an 'S' year, the next-generation iPhones don't look all that different from last year's models. However, the innards have been significantly tweaked.
Design
Following rumors, the next iPhone will come in a rose gold color, and all iPhone models are made with a brand new Apple custom alloy, the same alloys used in the aerospace industry. The Apple team has also introduced a new type of stronger gla$$ for the display.
3D Touch
Apple has introduced a feature called 3D Touch, which shows an extra dimension to the screen you're used to. Using Force Touch, which is already available on the Apple Watch and on new MacBooks, users can hold down on various apps to both 'peek' and 'pop'.
For example, you could lightly tap on the content of an email to peek at the content inside, and if you press harder, the content you're peeking at will pop open fully.
As is standard with Force Touch, the iPhone will offer haptic feedback as a part of the 3D Touch experience.
A few examples of 3D Touch on the iPhone include: lightly tap on the camera icon to get camera options, and press harder to go straight into selfie mode, lightly tap on various app to choose to go into various parts of the app, lightly tap on a flight number and get flight tracking information as a 'peek', or Force Touch an address to get a preview within the Maps app.
It's not just default Apple apps that use Force Touch — Instagram, Facebook and others have integrated 3D Touch into their apps to let you peek and pop.
Latest Crunch Report
Users can also employ Force Touch to switch between apps instead of using the old double-tap on the home button. Simply Force Touch the edge of the display and swipe between previously opened apps.
This is made possible with the addition of an array of sensors added right under the display.
A9
The new A9, found in the iPhone 6S and 6S Plus, is the third generation of the 64-bit chip Apple has been using, built with a new transistor architecture. It's 70 percent faster than the A8 chip used in the iPhone 6 and iPhone 6 Plus, and 90 percent faster graphics performance than the previous generation.
Alongside the new A9, the new iPhones will feature a brand new M9 coprocessor that is always on, to help detect motion for apps like Health. Thanks to the new processors, TouchID is twice as fast in the new phones.
Camera
For the first time in years, Apple is adding more megapixels to the iPhone camera, offering a 12-megapixel camera. That's a 50 percent improvement from earlier generations of the iSight camera.
But in order to avoid trading off more pixels for lower image quality, Apple has introduced 'deep trench isolation', which separates photo diodes to help maintain accurate color quality and reduce crosstalk and noise.
The new iSight camera still protrudes slightly from the body of the phone, just as it does on the iPhone 6 and 6 Plus.
Beyond still imagery, the new iSight camera is also capable of taking 4K video, which means each frame has 8 million pixels.
Plus, the front-facing camera has been upgraded to a 5-megapixel camera. And for selfie fans out there, Apple has added a new front-facing flash feature that uses the LED screen to mimic a TrueTone flash that you'd find on the back of the camera. The display also gets 3X brighter right at the moment of capture (similar to Photo Booth on OS X) so that there is enough light for your Kardashian-style shots.
Apple is also introducing a new feature called Live Photos. This works by taking a few extra frames of photos before and after you snap a photo, so that each of your photos have snippets of live action. With the introduction of this feature, Apple is providing APIs so that third-party developers can integrate Live Photos into their own apps, with Facebook coming soon.
Some Other Stuff
The new iPhones support 23 LTE bands up to 300mbps, alongside WiFi up to 866mbps. And if you're thinking of jumping ship from Android to iOS, Apple is releasing a new app that will help you move over your photos, notes, etc. There are also a bunch of new iCloud storage pricing plans, with 50GB for $1/month, 200GB for $2.99/month, and 1TB for $9.99/month.
In terms of pricing and availability, the new iPhone 6S and iPhone 6S Plus will come in the exact same prices and configurations as the previous generation, starting at $199 and $299 respectively for the 16GB model.
But beyond that, Apple is starting a new iPhone Upgrade Program that will allow users to get an unlocked phone that includes Apple Care and costs $32/month. Every year.
Everything goes live on September 25
How UAE visa ban almost ruined my wedding – Rita Dominic
Rita Dominic, the ace Nollywood actress, has recounted how the visa ban by United Arab Emirates (UAE) almost ruined her wedding.
The UAE immigration authorities had in October banned visa applications to 20 African countries including Nigeria.
In an appreciation post on Instagram on Tuesday, the movie star narrated how the distance between herself and her cloth designer almost affected the event.
It is believed that the fashion designer resides in Dubai.
Dominic also appreciated the gown designer for "going above and beyond" to get the dress to her despite the ban.
"Thank God for a beautiful weekend full of love and joy. Thank you to @michael5inco for making my dream wedding gown. It was a lot of hard work and patience since we were in two different countries," she wrote.
"The UAE ban almost ruined it all but designer @michael_nardi_ who you see in this video came to the rescue by going and above and beyond to make the necessary alterations and final fittings. So huge hugs to both.
"Thank you to my dream team who worked hard to get me looking good in this gown. Love you all from the bottom of my heart."
Kiekie and husband welcome first child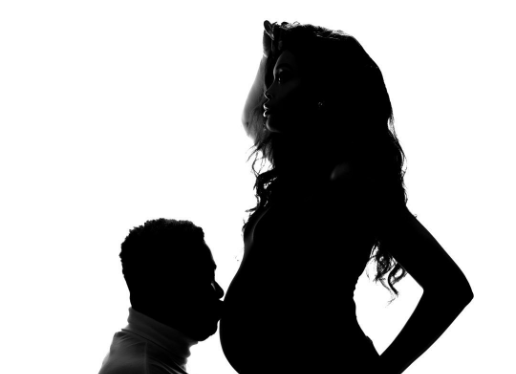 Bukunmi Adeaga-Ilori, the Nigerian comedian and skit maker better known as Kiekie, and her husband have welcomed their first child together.
The excited mother announced the birth of her baby girl via a post on her Instagram page on Tuesday.
She also shared a picture of the baby, who they had named Nola, alongside a clip from the Cocomelon, a popular children's cartoon.
"Look who's here! Our baby! NOLA. E ILORI @shonaola_ilori," she captioned the post.
Colleagues and fans have since then taken to the comment section to congratulate the parents on the birth of their child.
Gospel Singer, Sammie Okposo dies at 51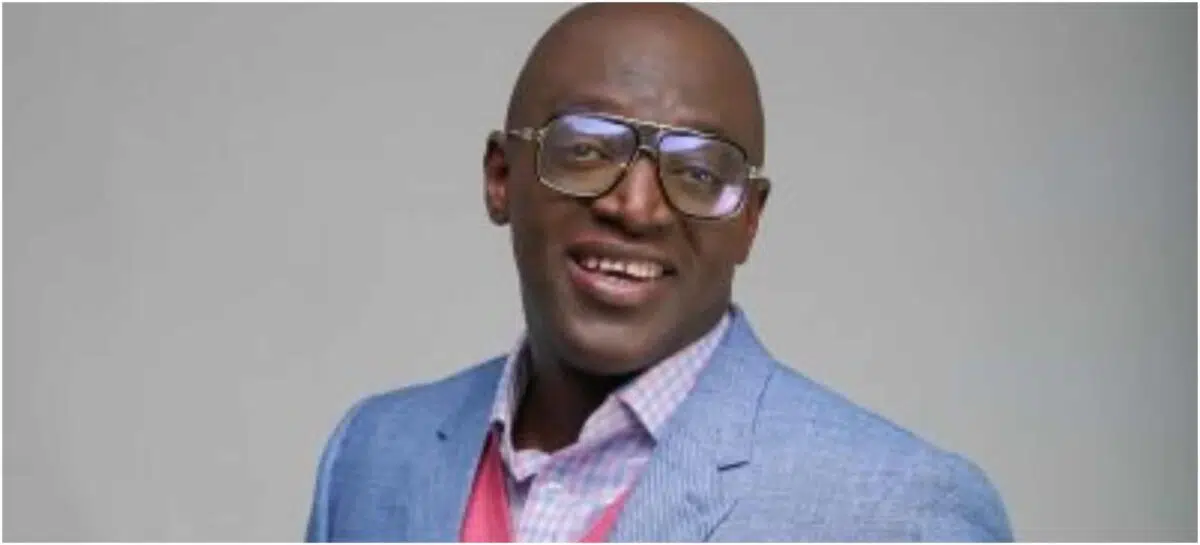 Gospel singer and Welu Welu crooner, Sammie Okposo is reportedly dead.
According to a report making the rounds, the music producer slumped on Friday morning and died. He was aged 51.
Okposo made headlines early in the year after he publicly apologized to his wife, Ozioma for cheating on her with another lady in the United States.
In the apology which was shared on his Instagram page, the singer lamented over the incident which he noted happened in 2021.
The singer further stated that the development has seen him step aside from ministerial work until "full restoration."