Gov. Ambode seeks collaboration with Kebbi govt on rice production
Lagos State Governor, Mr. Akinwunmi Ambode on Friday said the state government will consider the possibilities of collaborating with Kebbi State to explore the economic opportunities in the production and distribution of high yield quality rice and other ventures.
The Governor spoke at the closing ceremony of the 2015 Annual National Women Conference, organised by the Committee of Wives of Lagos State Officials (COWLSO) held at the Eko Hotels and Suites, Victoria Island Lagos.
He recalled that his Kebbi state counterpart, Alhaji Atiku Bagudu, had during the opening ceremony of the conference on Wednesday, sought the cooperation between women in Kebbi and Lagos States in the production of high quality yield rice, saying that it is one area the state will seek to explore.
"I am sure the leadership of COWLSO has taken note of this and would work towards creating the platform for this cooperation to work and further show the economic relevance of women".
"I am sure the communiqué that has emerged at this conference will encapsulate a blueprint for the economic engagement of our womenfolk, not just in Lagos State but across Nigeria," Governor Ambode said.
He said his administration will be keen to receive the recommendations of the conference and see how they can be implemented to improve the lives of Lagosians.
"This conference marks a new beginning for COWLSO. We will remain partners in progress and also welcome your constructive criticisms to help us improve in our duty to deliver good governance to the people of Lagos State. This administration counts on your usual support and co-operation," he said.
Declaring the conference closed, Osun State Governor, Ogbeni Rauf Aregbesola, made case for women to be empowered, stressing that, "there is no society that shackles more than half of its population that can develop or progress".
He also appealed to government at all levels to invigorate efforts in educating the girl child in the North and women empowerment all over the country.
The Governor, who was represented by his deputy, Mrs Titi Laoye Tomori, said recent studies have shown that women through their various businesses have contributed immensely to the employment rate in the nation.
"In recent years, we have had a reversal of roles on the family front in some cases such that a significant number of women are now the breadwinners. Through empowerment, they have been able to sustain businesses and thereby providing for their families, educating their children and building sustainable homes and businesses", he said.
In her closing remarks, Chairman of COWLSO, Mrs. Bolanle Ambode, said the three-day conference discussed series of issues among which was the devastating consequences of divorce on the health and wellbeing of women and children, adding that 80-90 per cent of primary care visits to doctors are due to preventable illnesses, while approximately 95 per cent of them are caused by stress.
She urged all participants to keep the knowledge gained close to their hearts and deploy it appropriately in future, for maximum advantage.
The 10-point Communiqué of the Conference read by the wife of the Secretary to the Lagos State Government, Professor Ibiyemi Bello, amongst other things, tasked government at all levels to pay more attention to women empowerment especially the girl-child.
High ​point of the ceremony was the presentation of Certificate of Appreciation to four individuals and corporate organisations, including former House Committee Chairman on Diaspora, Hon. Abike Dabiri-Erewa, Chairman of Dangote Group, Alhaji Aliko Dangote, Mrs. Anutal Savara and Honeywell Group Nigeria Limited.
Naira Marley signs Vusic to Marlian Records
Naira Marley, the singer, has signed a new artiste named Vusic to Marlian Records, his music label.
Naira Marley took to his social media pages to unveil his new signee on Monday evening.
The singer shared a video of himself and Vusic vibing together to a perceived new song.
The singer also went down memory lane as he recalled his struggles in the music industry many years ago.
"Remember way back then dem dey laugh my history, now I don clear browser and if I wanna know how I came this far, you go need browse am," the singer wrote.
"Please guys help me welcome @Vusic to Marlian music. No long talk let's get to work bro."
Vusic also took to social media to appreciate Naira Marley for the "great opportunity" to join Marlian Records.
"Thanks to @Nairamarley for this great opportunity. Steady bangers coming up," he wrote.
"I'm happy to be part of the Marlian family."
"You bought car, yet your family is suffering" Portable throws shade at Spyro (Video)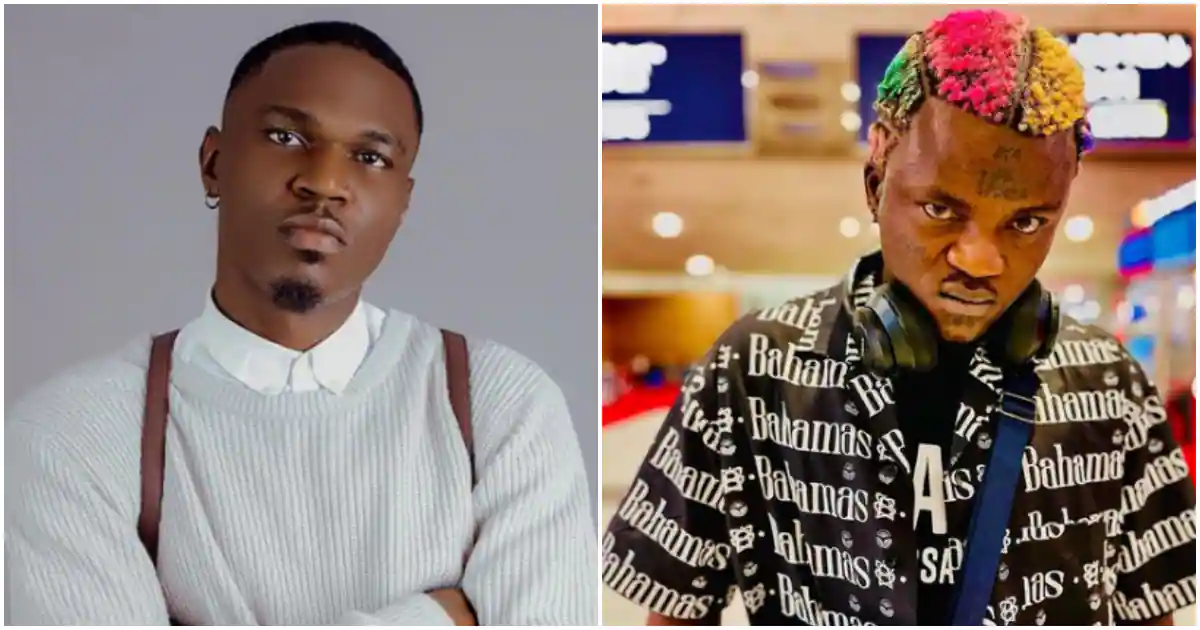 Nigerian singer, Portable has thrown a subtle shade at upcoming singer, Spyro.
The two had fallen out after Spyro in an interview stated that he doesn't desire to work with the controversial singer.
Offended by his remarks, Portable via his Instagram page threw shade at him questioning if he takes care of his family.
Portable noted how Spyro bought a car, yet allows his family to suffer. He also claimed that the singer is living a life of Foreign in local.
"You buy car, you dey oppress, have you taken care of your family. You get a car, family dey suffer. You are living the life of Foreign in local. Have you taken care of your family".
Portable >>>>>>>>>>>>>>>>>>>> spyro pic.twitter.com/xBpkMoUX9w

— WALMART 🌍 (@Walmart1805) May 31, 2023
Yvonne Jegede addresses rumour of secret marriage to Ned Nwoko
Yvonne Jegede, the actress, has addressed rumours of a secret marriage to Ned Nwoko, the husband of Regina Daniels.
A blogger had claimed that Jegede recently got married to Nwoko and subsequently deleted all her Instagram photos.
Reacting to the post, the actress expressed frustration at the way false information goes viral on the internet.
Jegede described the post as "evil and false," adding that she won't waste her energy fighting the blogger.
"When many people tell you they know 'something' is happening or believe something has happened, you asked them how they got to know, they tell you they read or heard it from the internet," she wrote.
"Oftentimes, they heard it from idiots. How could you be this bold about falsehood? How can you lie so confidently?
"How can you intentionally tarnish people's image and damage relationships all because you want to attract people to your blogs?
"This funny post is evil and false in every intent. I won't dissipate energy fighting you. Karma is already dealing with your destiny."
Jegede also questioned how deleting her Instagram photos indicates that she had a secret wedding,
"How does deleting my photos on my page give off anything???" Jegede wrote.
"The effrontery to mention my son sef, I suppose give you one dirty slap."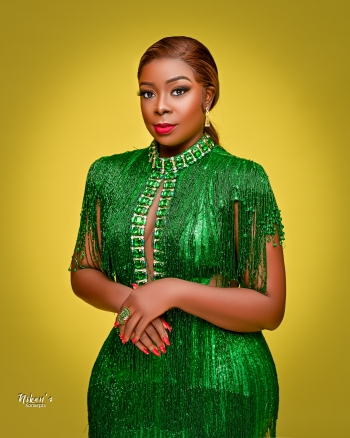 Bodex F. Hungbo, SPMIIM is a multiple award-winning Nigerian Digital Media Practitioner, Digital Strategist, PR consultant, Brand and Event Expert, Tv Presenter, Tier-A Blogger/Influencer, and a top cobbler in Nigeria.
She has widespread experiences across different professions and skills, which includes experiences in; Marketing, Media, Broadcasting, Brand and Event Management, Administration and Management with prior stints at MTN, NAPIMS-NNPC, GLOBAL FLEET OIL AND GAS, LTV, Silverbird and a host of others