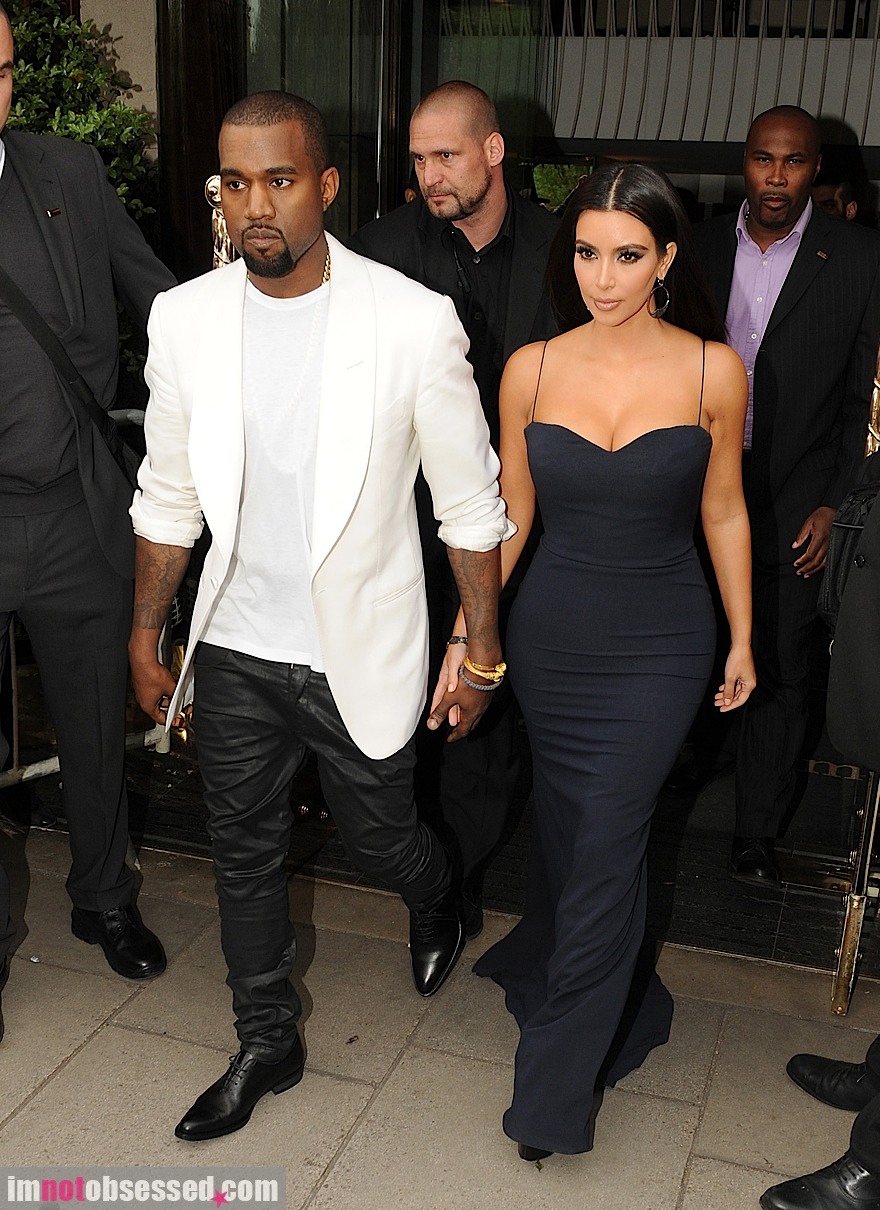 Kim Kardashian has gushed about her husband Kanye West's impeccable fashion sense in a recent interview withCNN Style, praising him for revolutionizing the way she views fashion.
Speaking at a dress fitting before Givenchy's Spring Summer 2016 show, the 34-year-old credited Kanye with totally transforming her look.She said
'I really think that my relationship with my husband Kanye really changed everything,' she said. 'I mean, back in the day I thought I had the best style. I look back at outfits and I'm, like, mortified."Kanye sees what's out there on the streets and just knows how to translate that into something that would look good on me,"Just helping me push my limits a little bit and trying new things."I remember one day, he brought me [former Vogue Paris editor and current CR Fashion Book editor] Carine Roitfeld's book and was like, "You should be, like, studying this book, this is, like, the fashion bible." And I was like, "Who is Carine?" I knew nothing. And he said,
"Watch, one day she's going to style you."'
Continue to read more

And she did. Kim appeared on the cover of the third issue of Carine's CR Fashion Book last fall – a major coup for someone who had been all but ignored by the fashion elite before then.
It's crazy to even think that,' she said. 'My body type is not your typical model body type. It's exciting that I feel that designers are seeing different body shapes and styles and willing to take that risk."I love my husband's opinion, so I always ask his opinion on everything and he always helps me put together my looks,' 'Kanye sees my body obviously every day, so he can understand what works well on my body type, so it's been really fun to dress and we try things that work and some things that don't work.