President Buhari: Let War On Corruption Begin In Earnest
Punch Editorial – All seem to agree that the anti-graft agencies in the country are weak and, therefore, need to be reinvigorated for effect.
President Muhammadu Buhari used the golden anniversary of the Institute of Chartered Accountants of Nigeria last week to serve notice to this effect. Doing so, he reasoned, would reinforce accountability in governance. He is right. But doing this would also involve initiating a new strategy to holistically dismantle the iniquitous structure of corruption in the country. It is, indeed, a Herculean task.
Institutionalised corruption has laid waste to the Nigerian economy. This and the obvious incapacity of the Economic and Financial Crimes Commission and the Independent Corrupt Practices and other Related Offences Commission to rein in treasury looters over the years have provoked public rage, leading to demands for the removal of their helmsmen.
Perhaps, far beyond anyone's perception of the stealing binge, we have been inundated with a gale of astonishing information of how public officials mugged the treasury. Buhari has been spitting fire since he returned from a state visit to the United States in July, where the host government revealed how $6 billion was siphoned by a former minister, and how the stealing of crude oil was rampant under Goodluck Jonathan's lethargic stewardship. The ruling All Progressive Congress also has been clattering around with these shocking exposures. But it is heartwarming that Buhari has vowed not to spare even members of his party that may be found wanting.
According to him, about $150 billion has been stashed away in the last 10 years. "The fraud has been growing for a number of years; a lot of Nigerians cannot comprehend it. We are trying to get these documents. We are getting cooperation from the international community. We are going very soon to make sure that those who perpetrated this crime against Nigerians will be faced with facts and be taken to our courts," he said.
We demand no less. Indeed, Nigerians are eager to see the suspects officially linked to these allegations diligently prosecuted and punished. But we believe that a quieter approach, which shields the details from the public until the accused are charged, would help the anti-graft campaign, rather than the seeming trial on the pages of newspapers. Revealing details of the corruption spree before trial, undoubtedly, helps the suspects to either properly conceal their loot and tamper with or destroy the evidence against them.
Since August 16, when the President revealed to the so-called National Peace Committee led by a former Head of State, Abdulsalami Abubakar, that those who stole the country's wealth would face trial in a matter of weeks, the polity has been heated up. Even ministers in the last administration had regrouped and chided the Buhari government for promoting what they termed as "lynch mentality against them," just as newspapers have been awash with sponsored commentaries against the emerging new order. No doubt, corruption is fighting back.
But more disturbing are reports of increasing money laundering activities from those trying to escape from the country. Fact sheet: on September 2, a Nigerian was arrested with 4.6 million Euros (N1.05billion) cash, at the Diori Hamani Airport in Niamey, Niger Republic, en route to Dubai in United Arab Emirates. Police officials in Niamey say there has been an upsurge of huge currency trafficking involving Nigerians since Buhari declared war against corruption. Two days after, a cleaner, Tijani Owolabi, was caught at the Murtala Mohammed Airport, Lagos, with $271, 133 (N53million), as he tried to convey the money to its owner at the sterile area of the terminal. And another $2.1million was seized at the Domestic Wing of the airport. There are more of such cases. Given the fact that criminal networks sometimes outsmart security operatives, many of these illicit cash transfers might have gone unnoticed.
These attempts to put a pin in the Buhari anti-corruption balloon stems from this undue delay in forming the federal cabinet, especially appointing the Attorney-General of the Federation, whose office drives the legal machinery against those to be prosecuted. It is hoped that a perfect choice for that office will eventually make up for the lost time.
Maximising the advantages offered by the Administration of Criminal Justice Act 2015 is crucial to the success of this new war against corruption. Some of its details are: day-to-day trial of an accused person upon arraignment until the conclusion of the case; or granting maximum of five adjournments if need be; and giving no room for objections on the grounds of a flawed charge, among others. The 2013 practice directions issued to federal courts had the same provision for speedy dispensation of justice. "But for some inexplicable reasons, the practice directions have not been applied by any of the courts," laments Femi Falana, a Senior Advocate of Nigeria.
Then the big question: where are the judges to handle the cases, who, like Caesar's wife, are expected to be above board? The inescapable truth is that even the temple of justice stinks. This is why the integrity of the judges to be involved should not be trifled with.
As Buhari ponders about these puzzles, a temporary relief lies in what the Chairman of the Presidential Advisory Committee on Anti-corruption, Itse Sagay (SAN), says is plan to avoid those tainted judges. He said, "We need people who can resist the blandishment of material things and those are the ones the system is going to try and pick up." These are encouraging signs. But beyond this, the selected courts should be properly equipped and staffed.
Indeed, looting of public treasury hit the super-highway in Nigeria on Jonathan's watch in 2011, when N2.5trillion was purportedly spent on fuel subsidy. Its downward review to N971 billion following the 2012 national protest means government's admission of fraud. Therefore, some people should have been held to account. But five years on, this has not been done, because the anti-graft agencies have not been alive to their responsibilities. It is not only Nigerians that are deeply worried; the African Union in a recent report ranked Nigeria as the source of the highest illicit capital flight out of Africa.
Although the EFCC flaunts about 200 convictions it claims to have secured since 2012, yet its apparent failure to bring to book, politically exposed persons – the over 10 former governors who left office in 2007, whose cases it has just exhumed – bears no testimony to its zest or efficiency in its assignment.
Yes, some of its handicaps may have been institutional; but some of them are self-inflicted, typified by shoddy investigations and prosecutions that have provided the leeway for many suspects to escape are too glaring.
Our anti-graft war should have a life of its own – it should be institutionalised. But first, what is not in doubt is that our anti-graft agencies need a fresh start with credible and courageous individuals with absolute loathing for corruption and impunity to steer them to a new era.
How UAE visa ban almost ruined my wedding – Rita Dominic
Rita Dominic, the ace Nollywood actress, has recounted how the visa ban by United Arab Emirates (UAE) almost ruined her wedding.
The UAE immigration authorities had in October banned visa applications to 20 African countries including Nigeria.
In an appreciation post on Instagram on Tuesday, the movie star narrated how the distance between herself and her cloth designer almost affected the event.
It is believed that the fashion designer resides in Dubai.
Dominic also appreciated the gown designer for "going above and beyond" to get the dress to her despite the ban.
"Thank God for a beautiful weekend full of love and joy. Thank you to @michael5inco for making my dream wedding gown. It was a lot of hard work and patience since we were in two different countries," she wrote.
"The UAE ban almost ruined it all but designer @michael_nardi_ who you see in this video came to the rescue by going and above and beyond to make the necessary alterations and final fittings. So huge hugs to both.
"Thank you to my dream team who worked hard to get me looking good in this gown. Love you all from the bottom of my heart."
Kiekie and husband welcome first child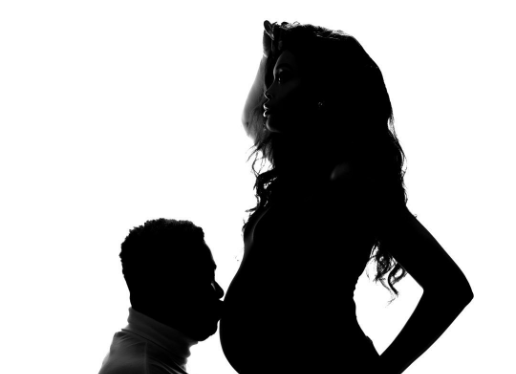 Bukunmi Adeaga-Ilori, the Nigerian comedian and skit maker better known as Kiekie, and her husband have welcomed their first child together.
The excited mother announced the birth of her baby girl via a post on her Instagram page on Tuesday.
She also shared a picture of the baby, who they had named Nola, alongside a clip from the Cocomelon, a popular children's cartoon.
"Look who's here! Our baby! NOLA. E ILORI @shonaola_ilori," she captioned the post.
Colleagues and fans have since then taken to the comment section to congratulate the parents on the birth of their child.
Gospel Singer, Sammie Okposo dies at 51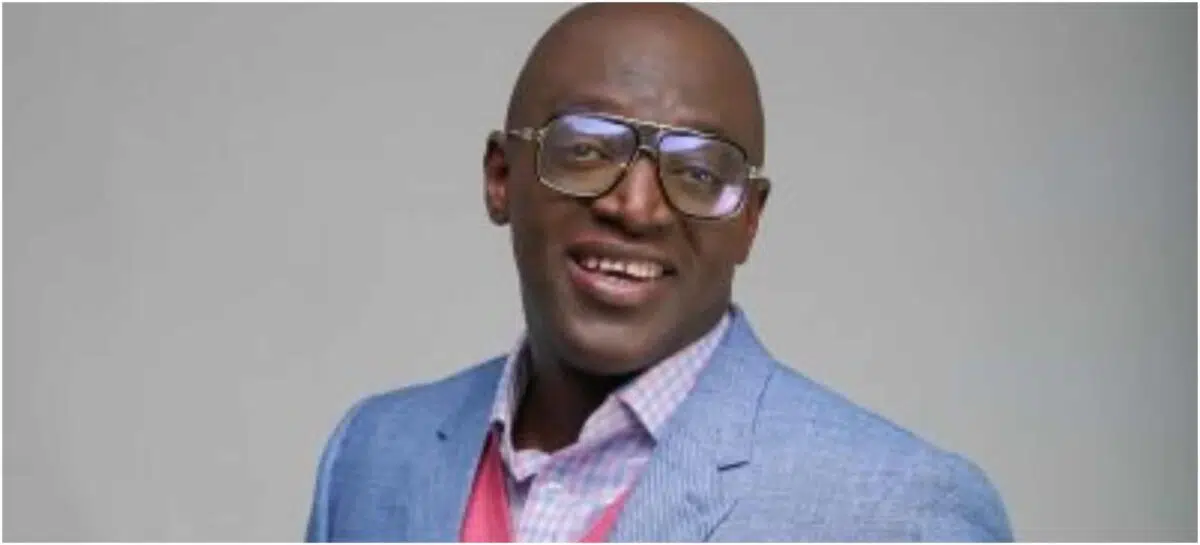 Gospel singer and Welu Welu crooner, Sammie Okposo is reportedly dead.
According to a report making the rounds, the music producer slumped on Friday morning and died. He was aged 51.
Okposo made headlines early in the year after he publicly apologized to his wife, Ozioma for cheating on her with another lady in the United States.
In the apology which was shared on his Instagram page, the singer lamented over the incident which he noted happened in 2021.
The singer further stated that the development has seen him step aside from ministerial work until "full restoration."