Nigerian pastor, Reverend Ntia in a recent video has surfaced to apologize to the popular socialite and billionaire, Obi Cubana after he criticized him for spraying excessive money at his mother's burial ceremony.
Preaching in his church, pastor Ntia criticized Obi Cubana for spraying money on people who are in need when he could possibly use the money to help the youths around him.
The clergyman in the video asserted that the ground on which the money was sprayed was not even tarred, yet he chose to lavish money in such manner. According to the prophet, this is highly unacceptable.
He further insinuated that people were clapping and applauding Obi Cubana when he apparently neglected the basic things in the society, and opted for spraying money randomly, which is highly unacceptable.
In reaction to this, social media users all came out to lambaste and criticize the pastor for what he said as they held that Obi Cubana is not the president of Nigeria or the governor of Anambra State and therefore has no obligation or duty of building roads for the people of Anambra.
They rather asked him to channel his grievances to the government who are responsible for building the roads and other basic infrastructures and not Obi Cubana because he is not the government. People who stood on the side of Obi Cubana also held that he buried his mother in a way that was befitting to him, and this shouldn't be a problem for anyone.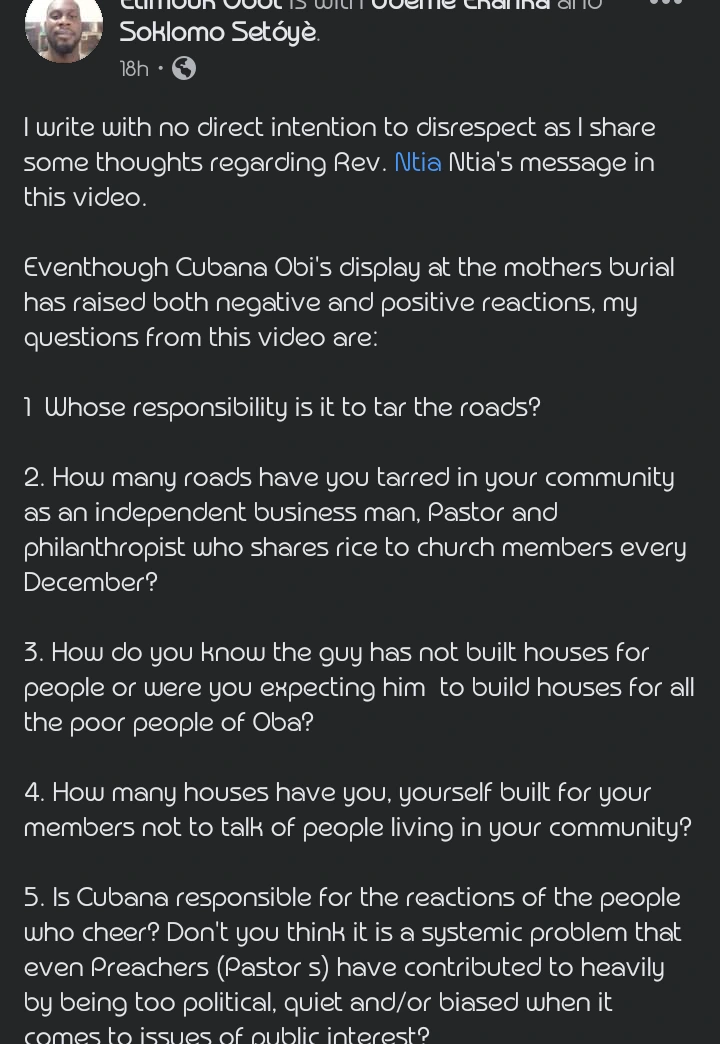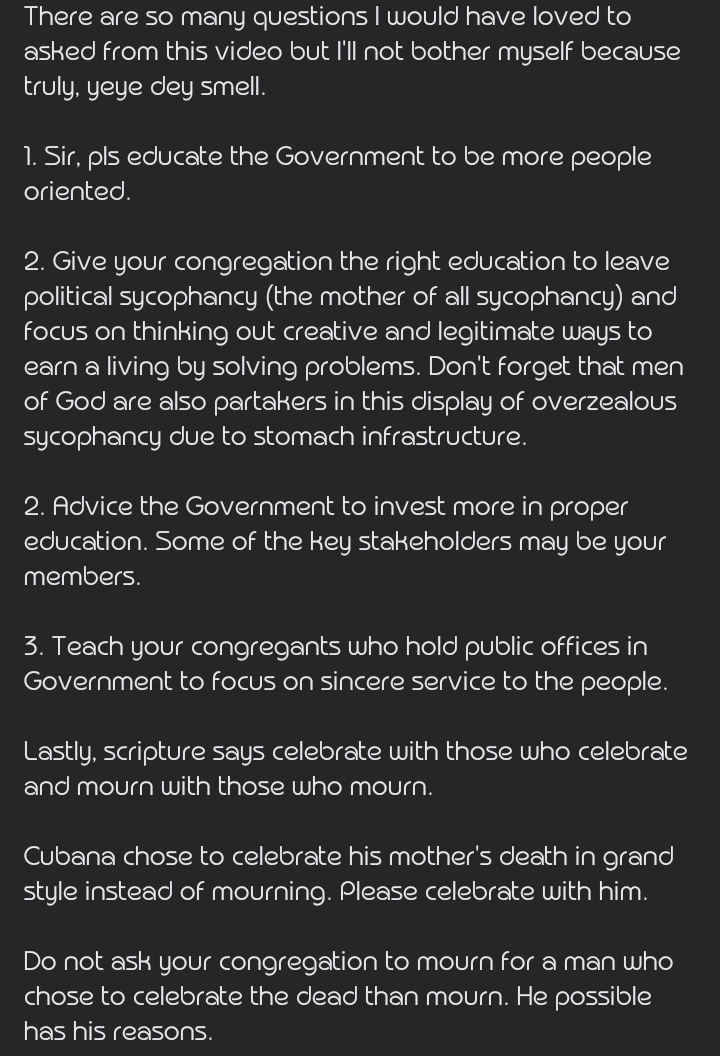 Watch the video of the pastor tendering his apology below: