The University of Lagos (UNILAG) has finally confirmed that Chidinma Ojukwu, the self-confessed killer of Usifo Ataga, Super TV CEO, is a student of the institution.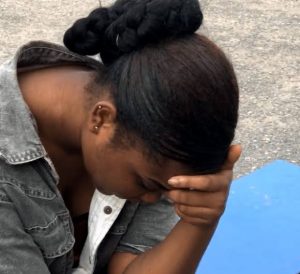 Oluwatoyin Ogundipe, the vice-chancellor of the institution, spoke on Wednesday at a briefing ahead of the varsity's 51st convocation.
Ogundipe said the varsity can not deny the fact that the 21-year-old from Abia state is one of its students based on records available to the institution.
"From our records which are available to us, Chidinma Adaora Ojukwu is a student of the University of Lagos who was born on December 12, 1999," he said.
"From our records, she is from Abia State. From our records, her next of kin is Mr Onoh Ojukwu. She is a student of this great university whether she is a part-time or full-time student.
"We cannot deny the fact that she is a student of the university."
The varsity was reacting for the first time since June 24 — when Chidinma was paraded at the state police command for the murder of the businessman.