The Giant Media crew joins HRH Queen Mother, Amina Temitope Ajayi Mama Diaspora and Dr jimoh Abubakar today, 14 of September as she appears on NTA Network Service by 11:20am on the program called INSIGHT.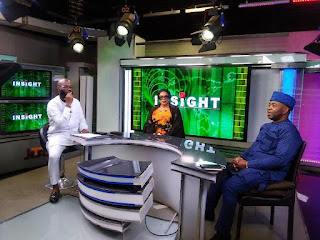 Mama Diaspora will be on air to give answers to all your questions.
Also a repeat version of the program can be watch on Saturday September 18 by 9am on NTA, Channel 251 on DSTV and Channel 91 on GoTV.
It can  also be streamed live via:
Time: 11:03 am GMT(+1) 🇳🇬 6:03 am
New York USA 3:03 am
California USA 🇺🇸 6:03 am
United Kingdom🇬🇧