LMC expels Kano Pillars chairman for assaulting match official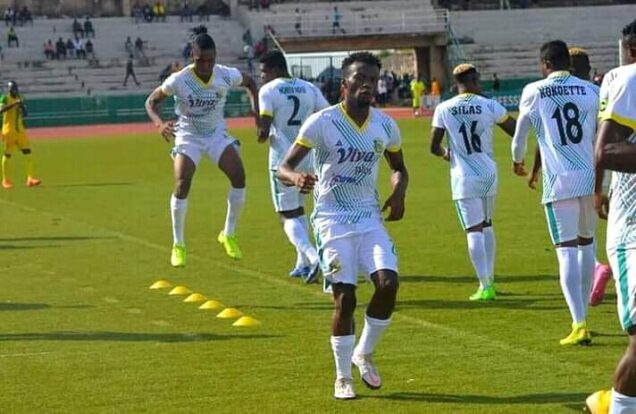 The League Management Company (LMC) has expelled Suraj Yahaya, Kano Pillars chairman, for assaulting an assistant referee during his club's game against Dakkada FC.
Suraj was said to have assaulted a match official identified as Daramola Olalekan during the Nigeria Professional Football League (NPFL) game.
The LMC said Yahaya's conduct is "capable of bringing the game to disrepute".
The club was also fined N2 million for failing "to ensure proper conduct of their officials" and N250,000 was awarded as compensation for the assaulted match official.
"Kano Pillars chairman Suraj Yahaya also assaulted a match official Daramola Olalekan (assistant referee 1) with his conduct capable of bringing the game to disrepute," the LMC statement reads.
"The Kano club are fined N1m for failing to ensure proper conduct of their officials in obvious disregard of NPFL Framework & Rules as well as the assurance letter issued by the Kano State Commissioner of Police on June 8, 2022.
"A further N1m fine is imposed on Kano Pillars for the assault on a match official. The club are also fined N250,000 being compensation for the assaulted match official.
"Kano Pillars chairman Suraj Yahaya is expelled from the league with immediate effect. The club are to follow up on the arrest of the offending official to ensure his full prosecution in furtherance of the police report lodged by the match officials on June 23, 2022.
"In the event of any further similar breach of the League Rules regarding the assault of Match Officials, Kano Pillars shall forfeit 2 points from the points accruing to the club, in addition to any other sanctions that may be deemed appropriate in the circumstance.
"LMC delegate Uchenna Iyoke will get a compensation of N500,000 for lost valuables in the course of the Kano Pillars v Dakkada match."
CAF launches $100m Super League
The Confederation of African Football (CAF) has launched the much-touted Africa Super League with prize money of $100 million for participating teams.
The continental football governing body inaugurated the new African inter-club competition at a meeting in Arusha, Tanzania, on Wednesday.
The project has been in the works since it was mooted by Gianni Infantino, FIFA president, in 2020.
CAF announced that the African Super League will be operated on a budget of $200 million and will kick off in August 2023.
Half of the budget will be split between the 24 participating clubs, with each team guaranteed a minimum of $2.5 million and the winner gets $11.6 million.
The fee is over five times the $2.5 million awarded to the winners of the CAF Champions League.
CAF also added that each of its 54 member associations would receive $1 million annually, whilst $50 million would be set aside for women's football and youth development.
FORMAT OF THE AFRICA SUPER LEAGUE
According to CAF, the Super League will be played by 24 teams from three regions (North Africa, West/Central Africa, South/East Africa) and 16 different countries.
A total of 197 matches will be played between August and May, with the finalists playing a maximum of 21 games. The league will include both promotion and relegation playoffs.
The final will be a one-legged tie at a neutral ground later in the season.
CAF is yet to provide more details on the formatting of the league.
Manchester United legend, Ryan Giggs, arraigned for headbutting his ex-girlfriend, Kate Greville
Manchester United former player, Ryan Giggs has been charged to court for headbutting his ex-girlfriend, Kate Greville.
Ms Greville claimed the Manchester United legend violently headbutted her in the face which left her bleeding.
The case which began on Monday is being heard at Manchester's Minshull Street Crown Court.
According to Express, the incident happened almost two years ago on November 1, 2020, when Greville and Giggs were together with their friends at the Stock Exchange Hotel in Manchester.
"He came at me from nowhere and headbutted me in my face. I was in shock. I fell backwards, my lip instantly swelled. I put my hands over my mouth and I could taste the blood," Greville told the court.
Opening for the prosecution, Peter Wright QC told the court that, "This is a story of control and coercion". The relationship between Greville and Giggs – who denies all the charges against him – was "punctuated by acts of violence and volatility", said Wright.
Giggs' former partner says he "wanted sex all the time," and would call "up to 50 times an hour" and had relationships "with eight other women" as the court heard how he "flipped" and "dragged" her out of hotel room naked.
"He said he was finished with me and didn't want anything to do with me anymore. I knew everything he had been doing [cheating] and I had the proof for the first time ever. I was upset at that point so I blurted it out," Greville added.
Serena Williams announces retirement from tennis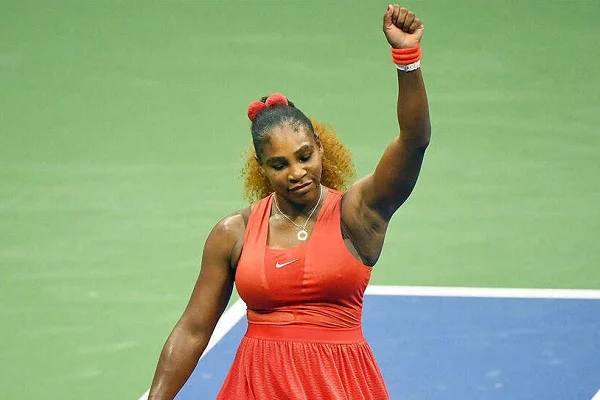 Serena Williams, the American tennis star, says she will retire from tennis after playing in the US Open beginning later this month.
The 23-time Grand Slam singles champion revealed her retirement plan in a chat with Vogue on Tuesday.
The 40-year-old said she is "evolving away from tennis, toward other things that are important to me."
Williams also said she is looking to spend more time with Olympia, her daughter, and Alexis Ohanian, her husband, following a glittering globe-trotting career.
"I have never liked the word retirement. It doesn't feel like a modern word to me. I've been thinking of this as a transition but I want to be sensitive about how I use that word, which means something very specific and important to a community of people," Serena said.
"Maybe the best word to describe what I'm up to is evolution. I'm here to tell you that I'm evolving away from tennis, toward other things that are important to me.
"I've been reluctant to admit that I have to move on from playing tennis. It's like a taboo topic. It comes up, and I start to cry. I think the only person I've really gone there with is my therapist."
"Unfortunately I wasn't ready to win Wimbledon this year. And I don't know if I will be ready to win New York. But I'm going to try. And the lead-up tournaments will be fun.
"I know there's a fan fantasy that I might have tied Margaret that day in London, then maybe beat her record in New York, and then at the trophy ceremony say, 'See ya!', I get that. It's a good fantasy. But I'm not looking for some ceremonial, final on-court moment. I'm terrible at goodbyes, the world's worst."