US Bishop, Lamor Whitehead, who was robbed during service charged for stealing member's $90,000 life savings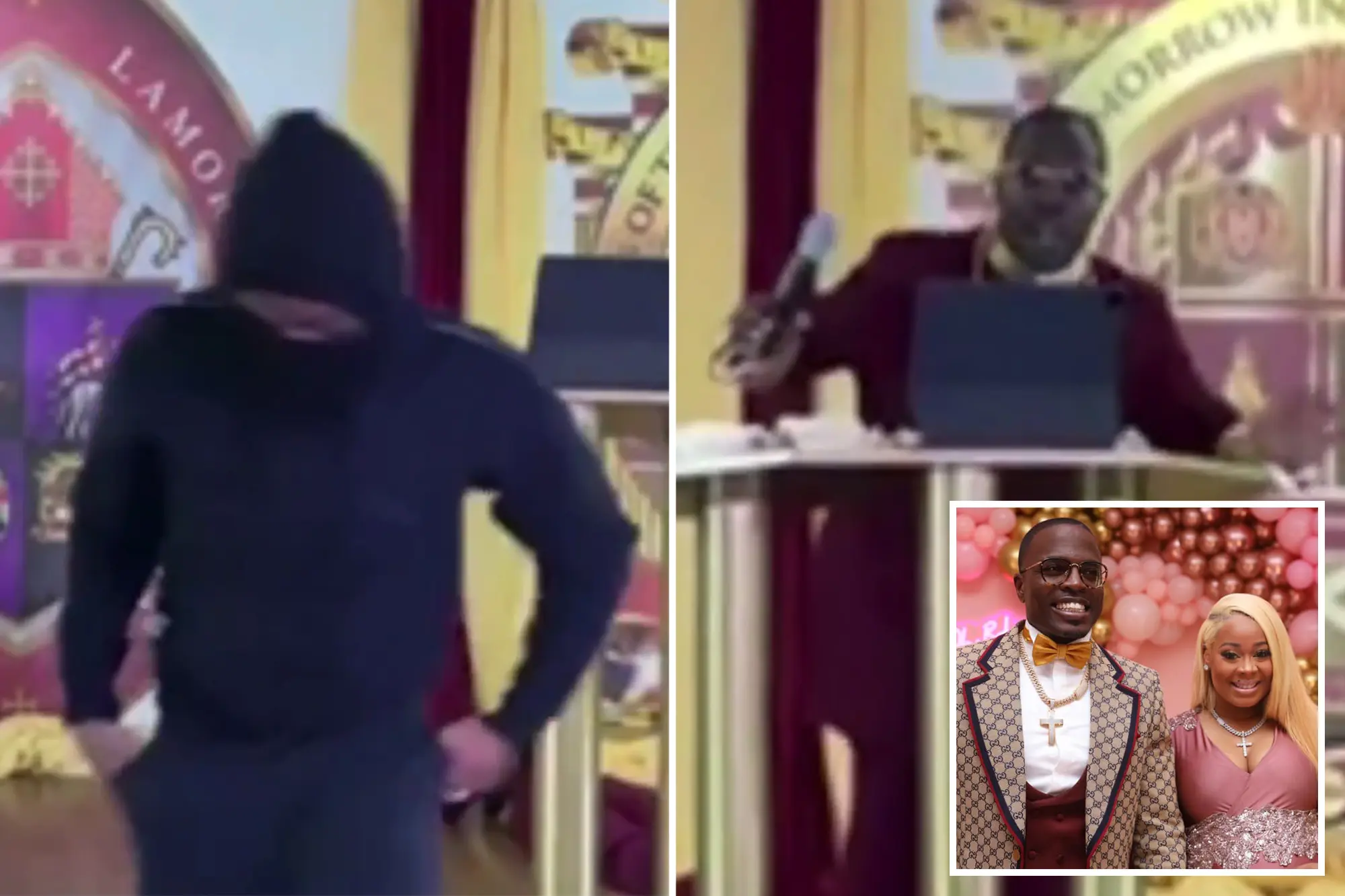 A Brooklyn-based pastor in New York, Bishop Lamor Whitehead, who was robbed of more than $1 million in jewellery during a livestreamed church service, has been charged with stealing $90,000 from a member of the congregation in 2021.
A lawsuit filed in Brooklyn Supreme Court accused Whitehead of persuading Pauline Anderson, a 56-year-old woman, to put almost all of her life savings into one of his businesses.
Whitehead convinced Anderson to get the money on the pretext that he wanted to help her procure a home despite her poor credit records.
According to the suit, reported by New York Post on Thursday, Whitehead agreed to pay Anderson $100 per month because her savings were her only source of income.
Early last year, after months passed without the regular instalments or any movement on the home purchase, Whitehead reportedly notified Anderson that he was treating her investment as a contribution to his then campaign for Brooklyn borough president.
NYP disclosed that Anderson discovered that the pastor used the funds as down payment on the contract to purchase a $4.4 million home for himself in Saddle River, New Jersey, when he unintentionally sent an email about the purchase to her son, Rasheed, who had initially connected them.
The acquisition of Saddle River did not materialised. However, Whitehead bought a $4.5 million apartment building in Hartford, Connecticut.
According to the lawsuit, Whitehead told the woman afterwards that he had no duty to repay the money because he was investing it in his business, leaving her with nothing but a vague promise to pay the funds back in the future and then an assertion that he had no further obligation to do so.
For Whitehead's "morally repugnant activities" and for "losing her whole life savings," Anderson is requesting $1 million in compensation, according to the petition.
The case is still pending in court.
Troops raid Boko Haram's camp, arrest suspects taking foodstuffs to insurgents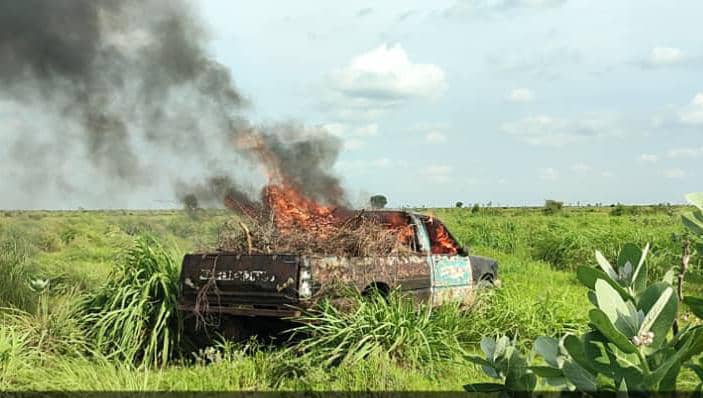 Troops of the Nigerian Army have reportedly arrested some women near Maiduguri, the Borno capital, for delivering foodstuffs and petrol to insurgents.
Some of the suspects arrested by troops of 195 battalion of operation Hadin Kai were identified as Hadiza Ali, Kelo Abba, Mariam Aji, Kamsilum Ali, Ngubdo Modu and Abiso Lawan.
According to Zagazola Makama, a publication focused on counter-insurgency operations, an intelligence officer said "large quantities of logistics" meant for insurgents were discovered with the suspects.
"During search, different items including large quantities of fuel, mosquito nets, noodles, among others, were recovered," the officer was quoted as saying.
"Upon systematic interrogation, the females confessed to being Boko Haram members operating within Muna Garage IDP camp, Mafa, and Dikwa, with their fighters' camp at Boboshe and Gulumba riverline in Dikwa LGA.
"They revealed that the garri was packed in the gallons in order to beat checkpoints and also to help preserve it against rain, as the garri and other items are buried in the ground at their agreed exchange points, where their fighters collect them.
"They also admitted acquiring, for their fighters, kidnap targets based on valuation of individuals, based on sometimes number of cows owned or size of farms.
"They also informed troops that they were given money ranging from N50,000 to N20,000 for each trip, and went for about two to three trips a day, depending on the activities of soldiers.
"Following this information, troops immediately embarked on a follow-up operation to the Boko Haram camp and contact was made around Gaza where one Boko Haram member was neutralised."
Five people were also said to have been rescued by the troops.
Tricycle rider arrested for squandering N3.7 million at night club (Video)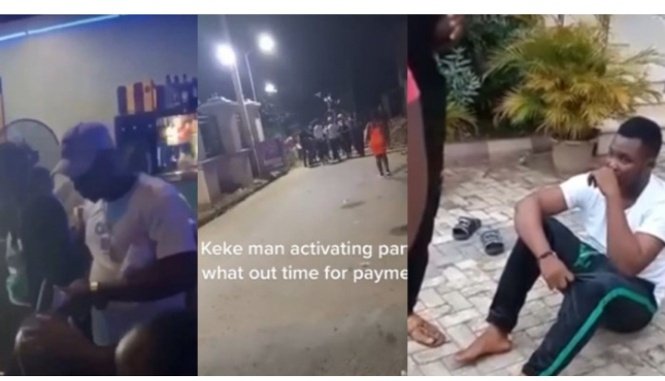 A man who rides tricycle (keke napep) for living has gotten himself into a hot mess after he reportedly squandered N3.7 million.
It was gathered that he was helping someone keep the money, but he decided to use it to make a loud statement at a nightclub.
A video circulating online shows him spraying bundles of money for fun-seekers at the club.
He continued the money-spraying while leaving the venue and by the end of the night, he had reportedly sprayed it all.
However, when the person who loaned him the money learnt of his reckless adventure, he confronted him and demanded repayment.
The keke driver was unable to pay back the cash he spent lavishly, o the owner of invited police to arrest him.
Footage shows him sitting on the floor and being interrogated after he was arrested by men of the Nigeria Police.
EFCC arrests 47 internet fraudsters in Rivers, recovers six cars and Apple Wrists-watches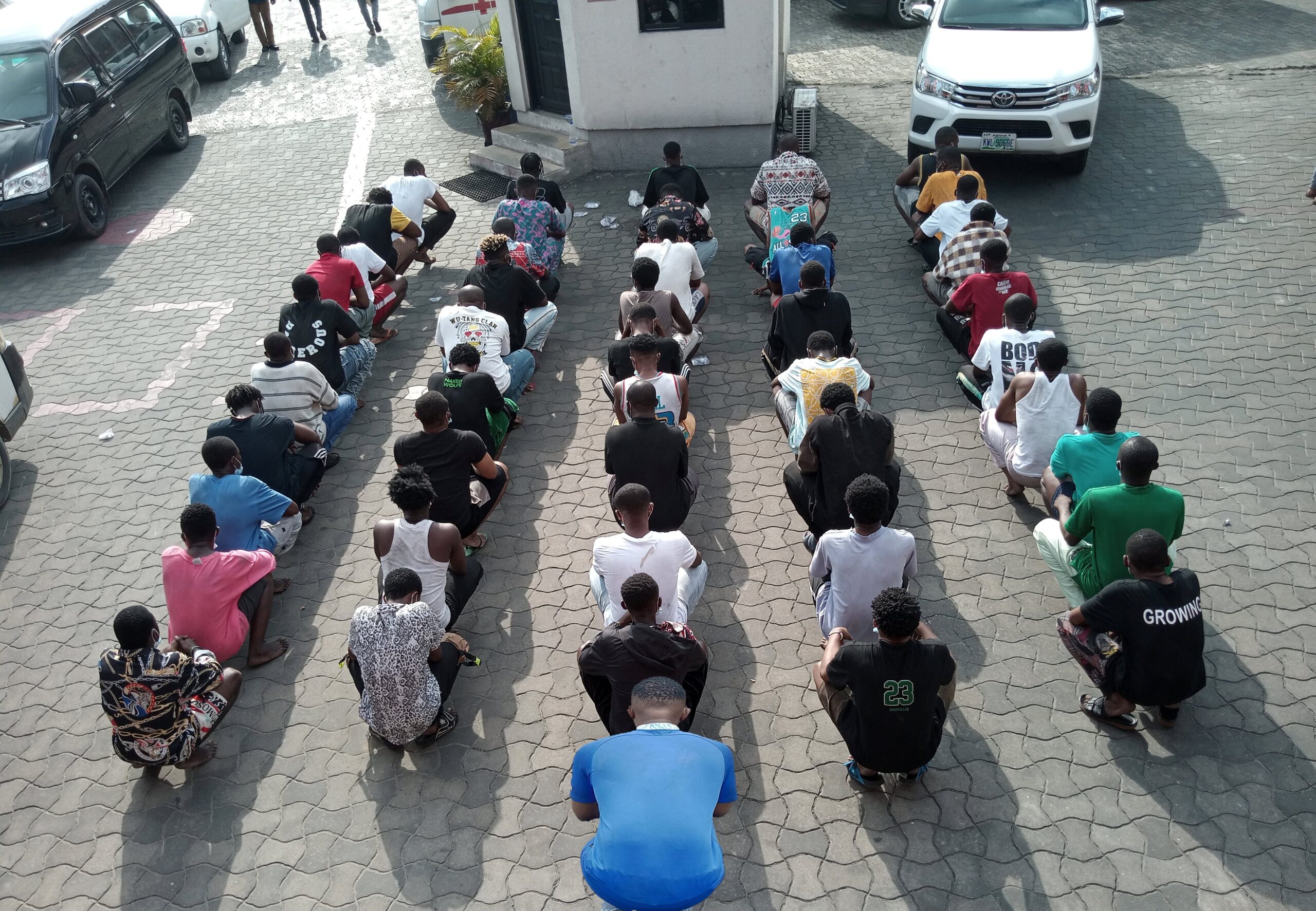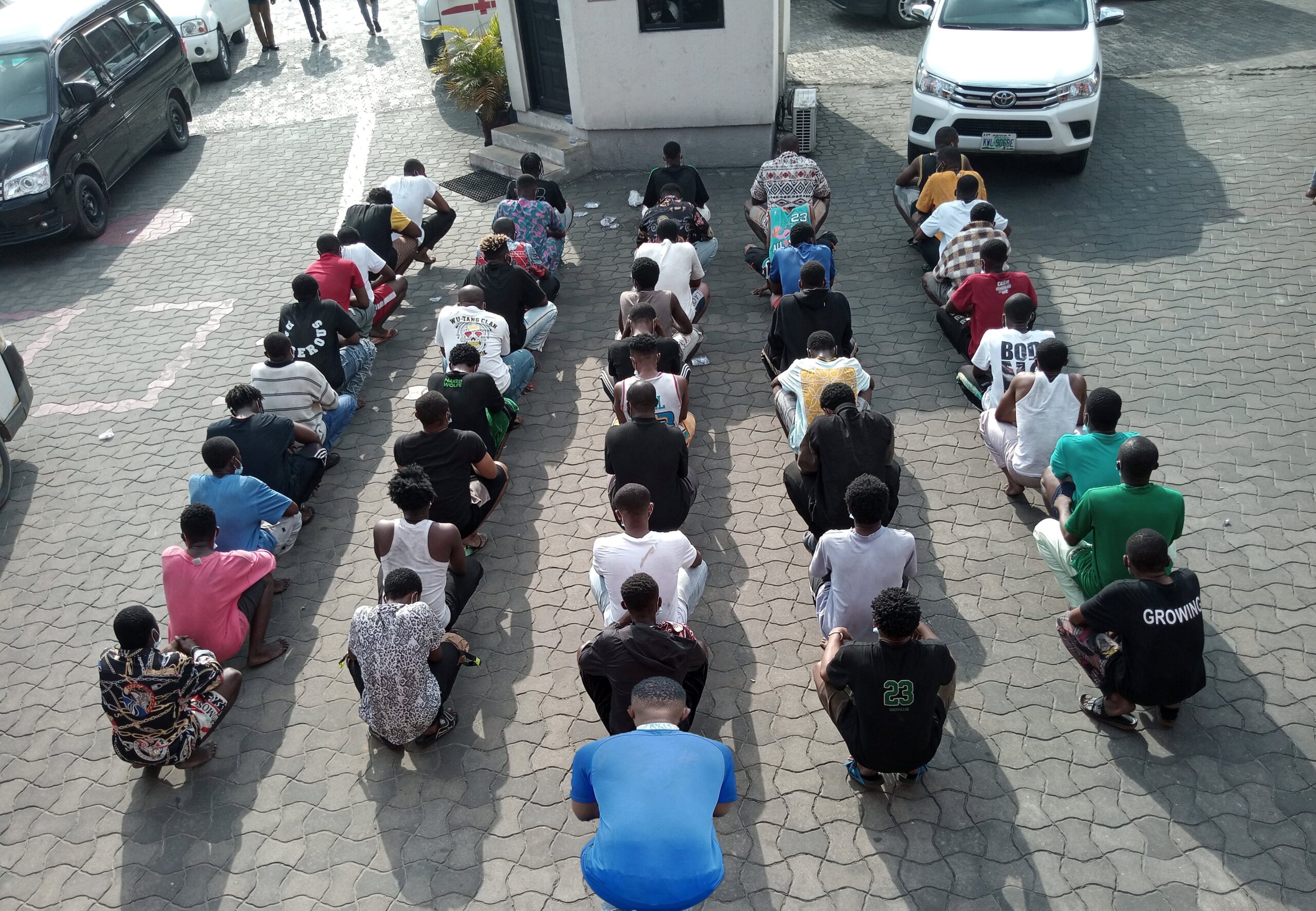 The Economic and Financial Crimes Commission (EFCC) says it arrested 47 suspected internet fraudsters in Port Harcourt, Rivers state.
The anti-graft agency announced the development in a statement on Monday.
According to the statement, the suspects were arrested on Thursday during an operation.
"Operatives of the Port Harcourt Zonal Command of the Economic and Financial Crimes Commission, EFCC, have arrested forty seven (47) suspected internet fraudsters (aka Yahoo Boys)," the statement reads.
"They were arrested in the early hours of Thursday, August 4, 2022 in a sting operation at various locations in Port Harcourt, Rivers State.
"The suspects include: Onome Omavuebe Stansley, Progress Ikechukwu, Fejiro Oyawiri, Ifeanyi Louis, Joseph Monday, Ikegwuolu Wogbuom, Chimobi Henry, Victory Erebere, Chiwendu Lucky, Jasson Ovesuor, Miracle Harrison, Favour Prosper Iheancho, Emeji Gad Chinedu, Perculia Ikechukwu, Eze Gift, Chiemela Uzodinma, Chidebere Eze, Bright Umoh, Raphael Akuru, Prince Chris, Hillary Ifeanyi Nwosu, and Destiny Ogueri.
"Others are Terri Afori, Daniel Atuzie, Justice Nicholas, Victor Nnemeka, Temitope Ezekiel, Anthony Otuke, Nelson Matthew, Adolphus Iheanyi, Omosakin Akinwale, Royal Nicolas, Henry Anthony, Obi Ezekiel, Gift Kalu, Nichael Emmanuel, Chukwuemeka Emeluwe, ThankGod Emmanuel, Nicholas Chibueze, Azubueke Precious, Eze Promise, Diamond Emesin, Tejiro Napoleon, Temple Alalibo, David Christian, Idonesit Ekpo and Martin John Gospel.
"They were arrested based on an intelligence report on their alleged involvement in internet fraud.
"Six (6) cars, different brands of phones, laptop computers, still cameras and apple wrist watches were among items recovered from the suspects."