Tennis legend, Martina Navratilova diagnosed with throat and breast cancer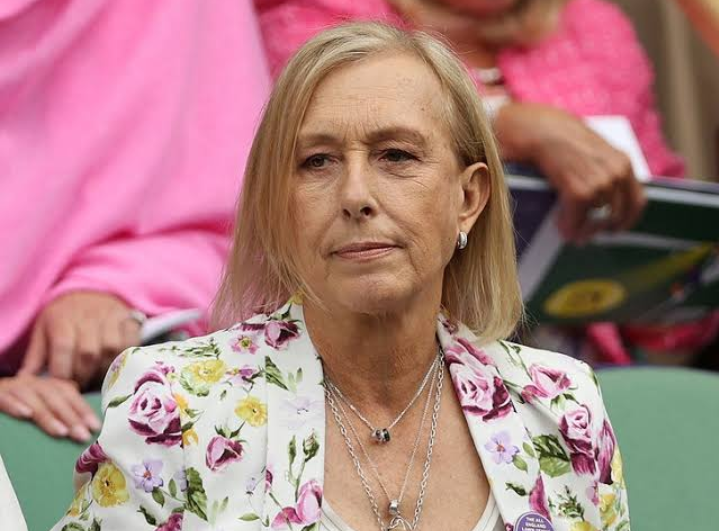 Martina Navratilova, the Czech-American tennis legend, has been diagnosed with both throat and breast cancer.
Navratilova spoke about her battle with throat and breast cancer in a chat with Tennis.com on Monday.
The 18-time Grand Slam singles champion said she noticed an enlarged lymph node in her neck during November's WTA finals in Fort Worth, Texas.
The 66-year-old, who was previously diagnosed with a noninvasive form of breast cancer in 2010, also said she discovered a resurgence of the tumour.
In a statement released on Monday, the tennis legend said she will start treatment later this month.
"Martina Navratilova has been diagnosed with stage one throat cancer. The prognosis is good and Martina will start her treatment this month," the statement reads.
"The cancer type is HPV and this particular type responds really well to treatment. Martina noticed an enlarged lymph node in her neck during the WTA finals in Fort Worth. When it didn't go down, a biopsy was performed, the results came back as stage one throat cancer.
"At the same time as Martina was undergoing the tests for the throat, a suspicious form was found in her breast, which was subsequently diagnosed as cancer, completely unrelated to the throat cancer.
"Both these cancers are in their early stages with great outcomes. Martina won't be covering the Australian Open for Tennis Channel from their studio but hopes to be able to join in from time to time by Zoom."
8 Arsenal fans in Uganda arrested for celebrating win over Man United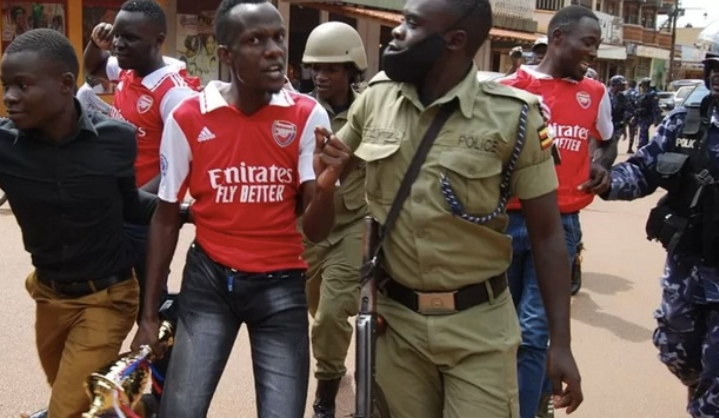 Eight Arsenal fans have been arrested in Jinja, Uganda, for allegedly celebrating the club's 3-2 win over Manchester United in the English Premier League (EPL).
According to Daily Monitor, a Ugandan newspaper, the jubilant fans were arrested on Monday after driving in a convoy of about five vehicles while allegedly celebrating across the city.
The contingents were wearing the club's red jersey and carrying a symbolic trophy.
Arsenal scored a last-minute winner to earn a vital win over in-form Manchester United on Sunday.
The win maintained Arsenal's five-point lead at the summit of the EPL table with 50 points from 19 matches.
Speaking on the arrest, Baker Kasule, who was part of the group, said they were just celebrating their team's victory when they were matched to the police station.
"I don't know what we have done but we were simply celebrating our victory over rivals Manchester United," Kasule said.
However, James Mubi, spokesperson of Kira region Police, said the fans were apprehended for holding a procession without being cleared by security.
He also claimed the group demonstrated a lack of basic knowledge about the club which cast doubts on their intentions.
"We asked for the name of the Arsenal coach, the number of premier league teams, number of games Arsenal has so far played, number of wins and losses Arsenal have registered this season and the top-four teams but there was no answer," Mubi was quoted as saying.
"They don't know anything about Arsenal. That's why our issue wasn't about them being Arsenal supporters."
It was gathered that all the arrested fans were released after spending the night at the police station.
Mbappe named PSG's new vice-captain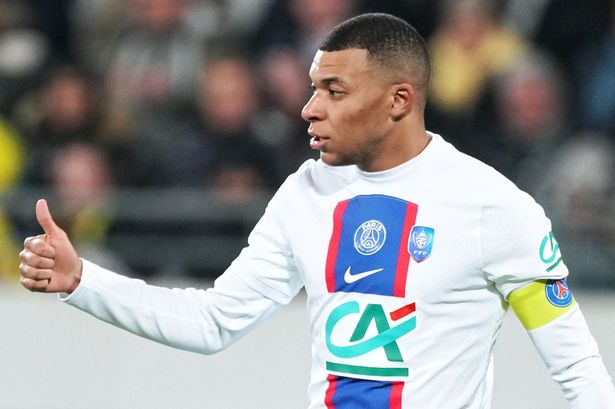 Paris Saint Germain have officially confirmed French star, Kylian Mbappé as the new club's vice-captain.
Christophe Galtier, the club's gaffer, confirmed this on Monday after PSG's 7-0 win over Pays de Cassel in the Coupe de France.
Mbappe wore the captain's armband for the game – in the absence of Marquinhos – and netted five goals as they trounced the sixth-tier side at RC Lens' Stade Bollaert Delelis.
On the Frenchman's performance, Galtier was full of praise for the 24-year-old.
"Kylian is a goal scorer. He is obsessed with scoring — clearly.
"He scored quite a few last year, 56 or something for the calendar year. It was important that he and Neymar played the whole game here," Galtier said.
IMC raises NPFL referees' fees by 50%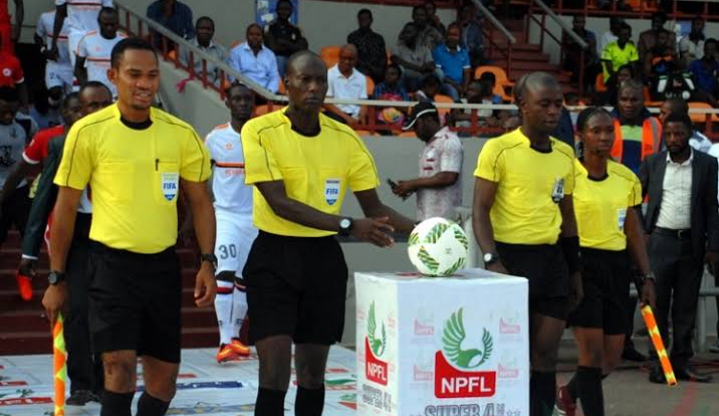 Gbenga Elegbeleye, chairman of the Interim Management Committee (IMC), says the remuneration of referees handling matches in the Nigeria Professional Football League (NPFL) has been increased by 50 percent to curb unethical practices.
Elegbeleye spoke with reporters in Abuja this week.
The new NPFL season kicked off on January 8, with the first matchday churning out four away wins. The second round of games produced one win on the road and three draws by away teams.
The IMC chairman accreditated the glut of positive results for away sides to the improved level of officiating in the league.
He added that IMC had improved the welfare package of the officials, saying, "these referees have no reason not to do well because to whom much is given, much is expected".
"In the first week of the season, we had four away wins, and on the second match day, we also had one away win and three away draws. It shows the level of officiating and the sincerity of purpose in our officials," Elegbeleye said.
"The home team fans are now behaving themselves. In Edo, the away team was given a penalty in the 91st minute, and Remo Stars also scored their winning goal in Gombe in the 90th minute. So I commend our referees.
"One thing we have been doing to make the referees comfortable has been the increment of their emolument by 50 percent. We also increased their transport allowance by 40 percent. And all these fees will be paid a day before they officiate the games.
"We also pay for their accommodation and feeding also. So, these referees have no reason not to do well because to whom much is given, much is expected."
With just two rounds of games played, newly-promoted Bendel Insurance alongside Remo Stars top the Group A of the abridged league, while Niger Tornadoes and Abia Warriors lead the pack in Group B.