Cash scarcity affects tithes, collections, operations – Pastors complain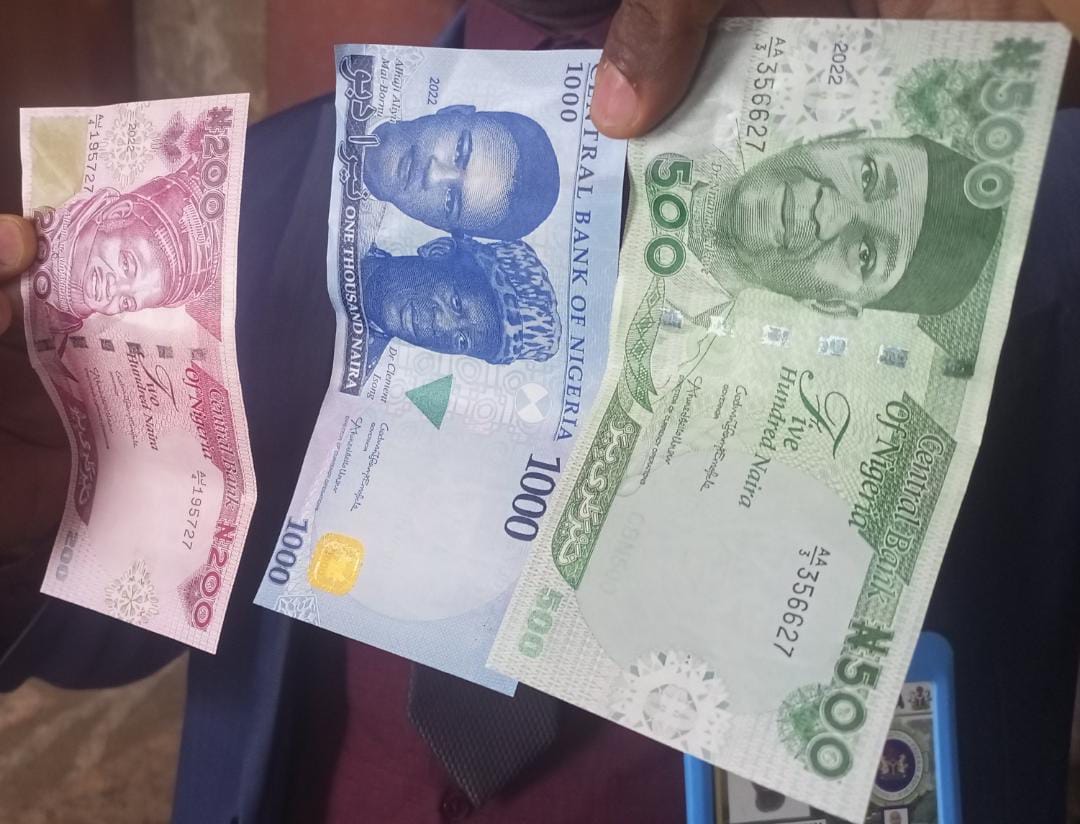 The Central Bank of Nigeria's Cashless Policy may have exposed religious organizations to financial worries.
Already, there have been feelers that tithes and offerings are reducing, nudging clerics to start urging adherents to adopt transfers to pay tithes and offerings.
An investigation over the week, which culminated on Sunday, showed that clerics have started feeling the pinch of the policy, as it became burdensome to defray the daily expenses of running the organizations due to scarcity of cash, which became obvious yesterday.
A priest at the Assumption Church, Igboelerin on the outskirts of Lagos, urged adherents to pay their offerings into a designated account. This was a result of low offerings compared to normal days emanating from the cash crunch.
A member of the church, Uche Muokwudo, who spoke to Nairametrics about the situation, conjectured that the regular offerings were less than half of what is normally collected at Sunday services, which necessitated the call to transfer to the designated account.
He noted that the cash crunch came at a time when the cost of running regular services had risen due to an increase in the cost of fuel, as well as a scarcity of the product, which means buying on the black market.
The situation was much the same with churches across the country. Uju Njokwu, who is a member of the Church of God Mission in the Woji Area of Port Harcourt, related to Nairametrics that she could not pay her tithes last week because of the lack of cash.
Another member of the same church, Sarah Atuma, said she could not make it to church on Sunday because she didn't have enough cash to transport herself to church.
The pastor of the Consuming Fire Pentecostal Church in Benin City, Edo State, told newsmen that he could not run the generator of his church for the full service yesterday because he did not have enough money to buy fuel.
"We did not have enough money yesterday to run the generator for full service because offerings have been poor during the week, and the price of fuel is high. We are buying a liter of fuel for more than N500 right now, and we don't have that kind of cash to buy fuel at such a price. Tithes and offerings are not coming in like that anymore," he said.

"I hope faithful worshipers can adopt paying their tithes and offerings into the church's bank account; that's the only way we will be able to stay afloat in times like these. Things are changing, and we all need to adapt," said another pastor of a Pentecostal church, who pled anonymity.

"The country is not yet ripe for the cashless policy; it's affecting us badly," said another Pentecostal pastor in Abuja, who also pled anonymity. "Before now, on a regular Sunday, we would have more than N300,000 as tithes and offerings; today we received a little over N75,000. If it continues like this we would not have enough money to pay pastors, other church workers, and to take care of other expenses like running the generator," he said.
'24-hour electricity' — Anambra state government signs MoU on power supply with EEDC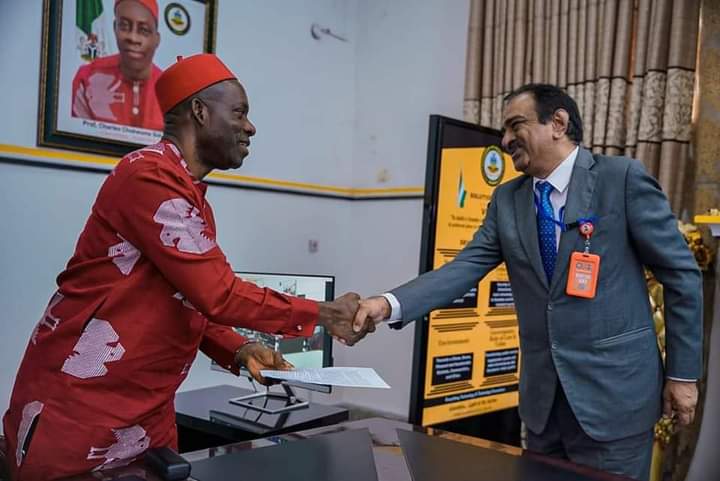 The Anambra government has signed a memorandum of understanding (MoU) with the Enugu State Electricity Company (EEDC) to guarantee steady power supply in the state.
The agreement was signed by Chukwuma Soludo, governor of Anambra, and Julius Emeka, commissioner for public utilities, while Emeka Offor, chief executive officer of EEDC, signed on behalf of his organisation.
Christian Aburime, chief press secretary to the governor, said the signing ceremony took place at the Anambra government house on Friday.
"Today, I signed a memorandum of understanding with Enugu Electricity Distribution Company (EEDC) to ensure that power supply in the state is available 24 hours a day, seven days a week," Soludo said at the event.
"The signing of the MoU took place today at the Anambra State Executive Council Chambers, Government House, Awka. Today is a historic day for the people and the state.
"I acknowledge that this signing will completely translate into positive changes, which is critical for the journey towards a liveable and prosperous homeland that cannot be achieved without a continuous supply of power.
"Long before I was sworn in as Governor of Anambra, I recognized the importance of power and deeply considered how it could be achieved in the shortest period for at least three to four major cities in the state What we did today was to consummate that marriage.
"The courtship began over a year ago, and I am overjoyed that the marriage has finally been consummated today. We must all work together to ensure that we have a stable and continuous power supply in Anambra State.
"Anambra is a state of which more than 60 percent of its non-land assets are domiciled outside of the state. If at least 25 percent of the proceeds are returned to Anambra, the state can become what we envision it to be.
"My message to the rest of Anambra's billionaires and millionaires is that wealth and net worth alone are insufficient. The question is, how much of your wealth and assets are domiciled in the state for Anambra to be the choice of destination to live, work, invest, relax and enjoy."
On his part, Offor said he is happy to contribute his quota towards 24/7 power supply in Anambra.
He added that more support is still needed, particularly from the legislative arm, on laws that would empower EEDC to achieve its goals.
Cash withdrawals: Banks comply with CBN's directive to operate on weekends
In compliance with the Central Bank of Nigeria's (CBN) latest directive, commercial banks have announced that their various branches will be open on weekends for customers to deposit and withdraw cash.
Earlier today, the CBN said that it evacuated banknotes from its vaults to commercial banks across the country.
This came after the Nigeria Labour Congress (NLC) threatened to embark on a strike from Wednesday next week, over the protracted cash shortage in the country.
The apex bank, in efforts to ease the circulation of banknotes of various denominations, also instructed all commercial banks to open for operation on Saturdays and Sundays.
Hours after the CBN directive was announced on Friday, major banks sent out emails, asking their customers to visit their branches at specific times on Saturday and Sunday for cash withdrawals.
In emails seen by newsmen, financial institutions such as Guaranty Trust Bank and Union Bank in Lagos said customers can visit their branches across the state between 9am and 4pm.
"All our branches will open on Saturday 25th, and Sunday, March 26th, 2023 from 9:00 am to 4:00 pm for cash deposits and withdrawals," Union Bank said.
On the other hand, Standard Chartered Bank said customers can access its facilities from 10am to 3pm.
"To ease the challenges faced in relation to access to naira cash, we are pleased to inform you that our branches… will open over the weekend for withdrawals and deposits of naira notes, Saturday, March 25, 2023, from 10.00 am to 3.00 pm and Sunday, March 26, 2023, from 10.00 am to 3.00 pm," the email reads.
Meanwhile, this is not the first time the CBN would instruct banks to operate on weekends.
We've distributed substantial naira notes to banks, says CBN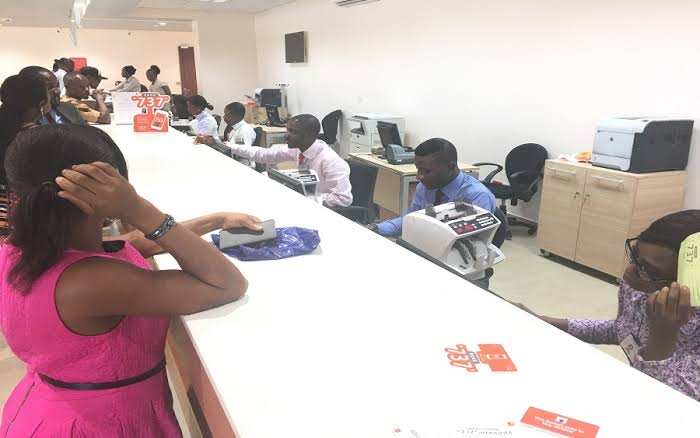 The Central Bank of Nigeria (CBN) says it has evacuated banknotes from its vaults to commercial banks across the country.
The apex bank said the measure is part of a coordinated effort to ease the circulation of banknotes of various denominations.
The CBN has also directed all commercial banks to open for operation on Saturdays and Sundays.
In a statement on Friday, Isa Abdulmumin, CBN spokesperson, said that a substantial amount of money, in various denominations, had been received by the commercial banks for onward circulation to their respective customers.
He said the CBN had directed all banks to load their automated teller machines (ATMs) as well as conduct physical operations in the banking halls through the weekends.
"Branches of commercial banks will operate on Saturdays and Sundays to attend to customers' cash needs," the statement reads.
Abdulmumin said Godwin Emefiele, CBN governor, would personally lead teams to monitor the level of compliance by the banks in various locations across the country.
He urged Nigerians to be patient as the current cash shortage would ease soon with the injection of more banknotes into circulation.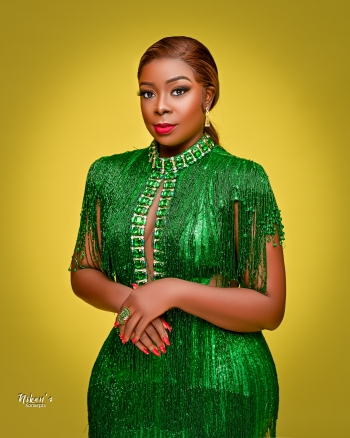 Bodex F. Hungbo, SPMIIM is a multiple award-winning Nigerian Digital Media Practitioner, Digital Strategist, PR consultant, Brand and Event Expert, Tv Presenter, Tier-A Blogger/Influencer, and a top cobbler in Nigeria.
She has widespread experiences across different professions and skills, which includes experiences in; Marketing, Media, Broadcasting, Brand and Event Management, Administration and Management with prior stints at MTN, NAPIMS-NNPC, GLOBAL FLEET OIL AND GAS, LTV, Silverbird and a host of others