Fight erupts in Bolivian Parliament over jailed governor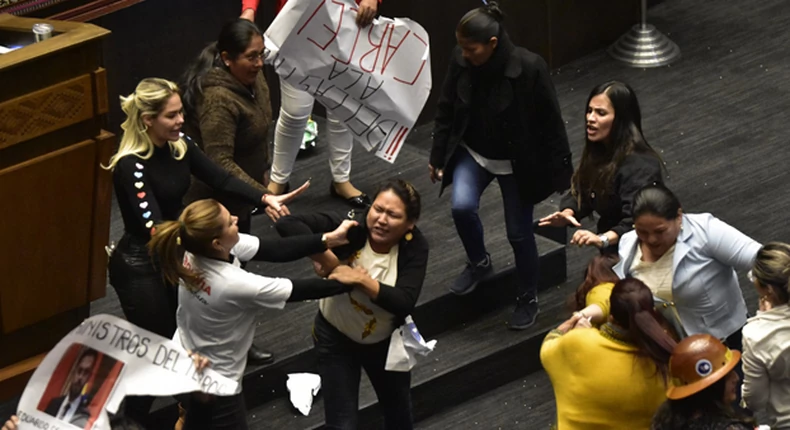 A heated debate over the fate of a jailed governor escalated into a physical altercation on the floor of the Bolivian parliament, prompting condemnations from leaders across the political spectrum.
The incident, which occurred on Tuesday, May 23, 2023, unfolded as rival lawmakers engaged in a fierce dispute regarding the imprisonment of a governor described by the opposition as a political prisoner.
The brawl, involving only women lawmakers, erupted when pro-government MPs attempted to seize placards held by opposition members bearing messages such as "With political prisoners, there is no democracy."
The confrontation quickly spiraled out of control as punches and kicks were exchanged among the furious politicians. While some lawmakers expressed regret over the incident, others engaged in a blame game, with one even announcing her intention to pursue legal action.
The altercation underscored the deepening polarisation within Bolivia, a country where the opposition claims nearly 180 political prisoners are being held.
The confrontation unfolded during a session where Minister of Government Eduardo del Castillo delivered a report on the arrest of Luis Fernando Camacho, a conservative governor from the Santa Cruz region and a prominent opposition figure.
Del Castillo, a member of the leftist government led by President Luis Arce, staunchly defended the legality of Camacho's arrest and levied harsh criticisms against members of Camacho's party. Referring to them as "radical, thieving, violent groups that came to steal the wallets of the Bolivian people," the minister further escalated tensions in an already charged atmosphere.
As Del Castillo spoke, opposition lawmakers brandished banners and placards, labeling him the "minister of terror."
Attempts to seize the signs ignited the violent confrontation involving approximately 20 lawmakers. The brawl lasted several minutes but concluded without any severe injuries reported.
In response to the incident, Vice President David Choquehuanca, who also serves as the president of Congress, pledged to convene a meeting between the two political factions to address the underlying issues and prevent such scenes from recurring in the future.
The arrest of Luis Fernando Camacho, the conservative governor of Bolivia's influential Santa Cruz region, on terrorism charges triggered widespread protests throughout the country. Camacho, a leading opposition figure, was implicated in the ouster of leftist President Evo Morales in 2019. Morales resigned amid military withdrawal of support and widespread strikes and protests following disputed elections, during which he sought a fourth term.
Camacho's detention mirrored the 2021 arrest of former president Jeanine Anez, who received a 10-year prison sentence in June 2022 for allegedly plotting Morales' overthrow. Many dismiss the allegations against Anez as baseless, and she has consistently decried the charges as political persecution.
Spain passes law allowing women to take paid menstrual leave — first in Europe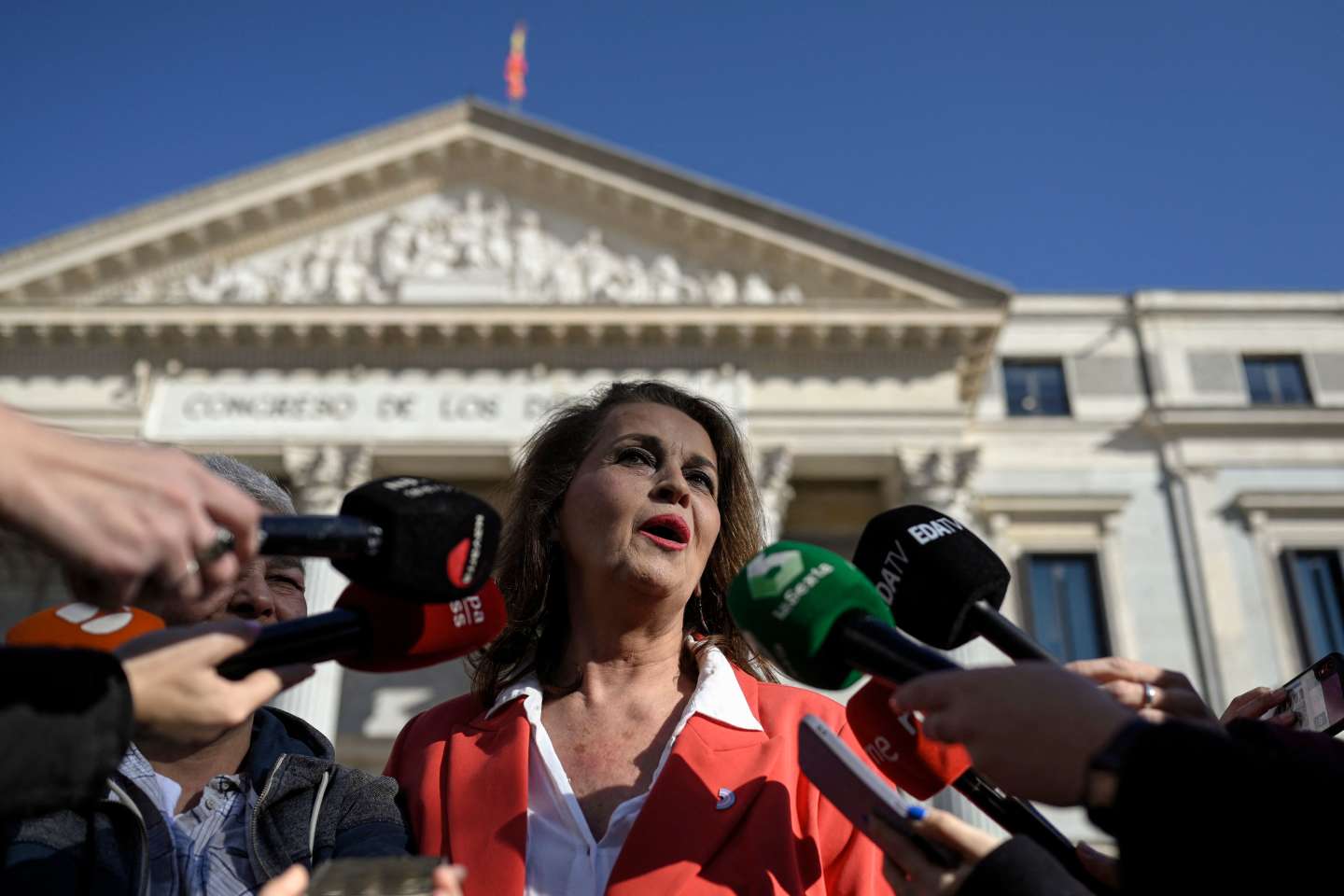 Spain has approved a law allowing women with painful periods to take paid menstrual leave from work.
The new rule titled "Gender equality bill" came into effect on Thursday and reformed a 2010 law guaranteeing women's sexual and reproductive rights.
The development also established Spain as the first European country to pass such a law.
According to the law, women will be allowed to stay at home for a few hours during the working day or take medical leave if pain prevents them from working.
The duration of the leave depends on how severe the menstrual pain is and how long it lasts.
Additionally, the law allows 16-year-olds and 17-year-olds to get an abortion without parental consent and expands public financing of contraceptives.
Irene Montero, minister for equality, said the law guarantees menstrual health as part of the country's right to gender equality, adding that women's health and bodies matter.
"Having time to take care of yourself is now important," she added.
Montero noted that the government will cover the costs of leave.
"From today you already have the right to leave work for painful menstruation, for voluntary termination of pregnancy and for the last weeks of gestation that we approved with the new law on abortion, sexual and reproductive health and sexual education," the minister tweeted.
"If you need to request any of these cancellations, you just have to contact your doctor or GP as soon as possible.
"Women's health, bodies and time matter. No more making the rule invisible, working with pills, dying of pain pretending nothing is wrong."
Worldwide, menstrual leave is currently offered only in a small number of countries including Japan, Taiwan, Indonesia, South Korea, and Zambia.
President Biden trips, falls at US air force academy graduation
United States President Joe Biden tripped and fell on stage at the country's air force academy graduation ceremony in Colorado.
Biden delivered the opening address and proceeded to shake hands with graduates, after which he fell near the podium and was quickly assisted by those around him in returning to his feet.
The 80-year-old president walked back to his seat unassisted after the incident which happened on Thursday.
Ben LaBolt, the White House communications director, clarified that the US president only tripped over a sandbag that was left on stage after videos of the incident began to circulate online.
Karine Jean-Pierre, White House press secretary, also said Biden was "totally fine".
Biden is the oldest sitting US president in history and would be 86 at the end of his second term should he win his re-election bid in 2024.
Some citizens had expressed concerns about his age and health but the US president said it would be up to voters to judge "whether or not I have it or don't have it".
Canada releases new policy to help Nigerians with family members migrate without stress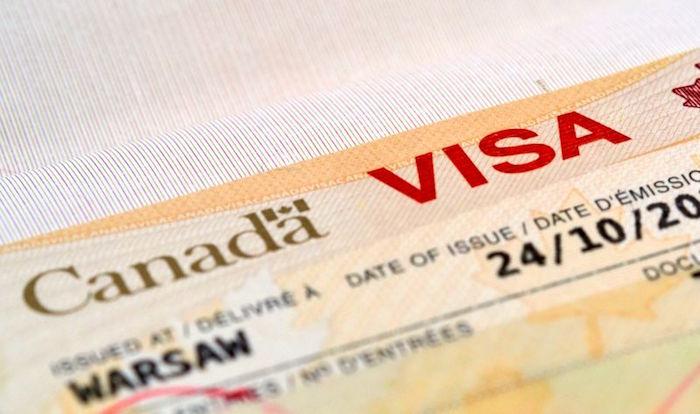 Canada has introduced a new policy for professionals, and student applicants to bring over family members.
The new policy is expected to ease the process stress of family reunion in less than 30 days Canada's inclusive approach stands in contrast to the recent UK's restrictive policy. In a move contrasting the recent restrictive policy announced by United Kingdom, Canada has unveiled a new policy that will expedite immigrants bringing family over.
Sean Fraser, Minister of Immigration, Refugees and Citizenship, announced the new policy on Friday, May 26, 2023.
According to Fraser, family members from visa-required countries who have submitted family class permanent residency (PR) applications can apply for Temporary Resident Visas (TRV) to join their sponsor in Canada.
He noted that the new system would facilitate the approval process for spouses, children, and parents of recent immigrants looking to join family members. Canada opens door while UK closes.
The announcement comes just days after the UK government prohibited students from Nigeria and other foreign countries on study visas from bringing their families into the country. Naijinfo reported that the UK's new immigration policy will start from January 2024.
Canada new immigration policy Speaking further, Minister Fraser also emphasized that the new policy leverages cutting-edge technology and analytics, enabling requests for TRV for family members of citizens and permanent residents to be processed in less than 30 days. His words: "Going forward, this new approach to processing TRV applications will lead to processing times of within 30 days."
"Family members will be able to travel to Canada more quickly and be with their loved ones sooner."
More new Canada Japa goodies Canada is not only allowing Nigerians and other foreigners to bring their families but also launched a new initiative that will issue open work permits to spousal applicants and their dependent children who reside with their sponsor in Canada and have temporary resident status.
What this means is that spouses, partners, and dependents are eligible to apply for an open work permit when they submit a complete application for permanent residence under the Spouse or Common-Law Partner in Canada class (SPCLC) or other family class programs.
Previously, these open work permits were only available for the inland spousal program, but now they are being extended to those who apply outside of Canada.
Additionally, starting from June 7th, 2023, holders of open work permits whose permits are set to expire between August 1st and the end of 2023 can extend their permits for 18 months through a free facilitated process.
This extension will apply to spouses and dependents of most temporary workers, spouses of international students, and applicants for permanent residency along with their spouses/dependents awaiting the finalization of their permanent residency.
To be eligible as a sponsor, you must Be a Canadian citizen or permanent resident of Canada Be 18 years of age or older Not be in prison, bankrupt, under a removal order or charged with a serious offence Not have been sponsored as a spouse within the last 5 years.
Canada govt said: "Spouses, common law and conjugal partners, children, parents and grandparents may all be sponsored, provided they meet the required eligibility criteria."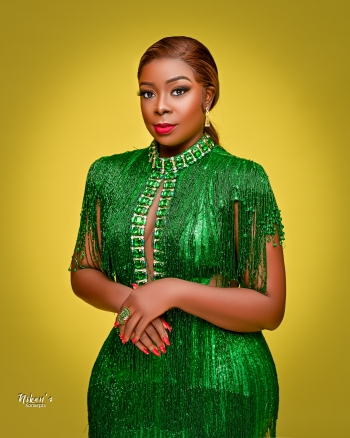 Bodex F. Hungbo, SPMIIM is a multiple award-winning Nigerian Digital Media Practitioner, Digital Strategist, PR consultant, Brand and Event Expert, Tv Presenter, Tier-A Blogger/Influencer, and a top cobbler in Nigeria.
She has widespread experiences across different professions and skills, which includes experiences in; Marketing, Media, Broadcasting, Brand and Event Management, Administration and Management with prior stints at MTN, NAPIMS-NNPC, GLOBAL FLEET OIL AND GAS, LTV, Silverbird and a host of others