5 things women put on that men find instantly attractive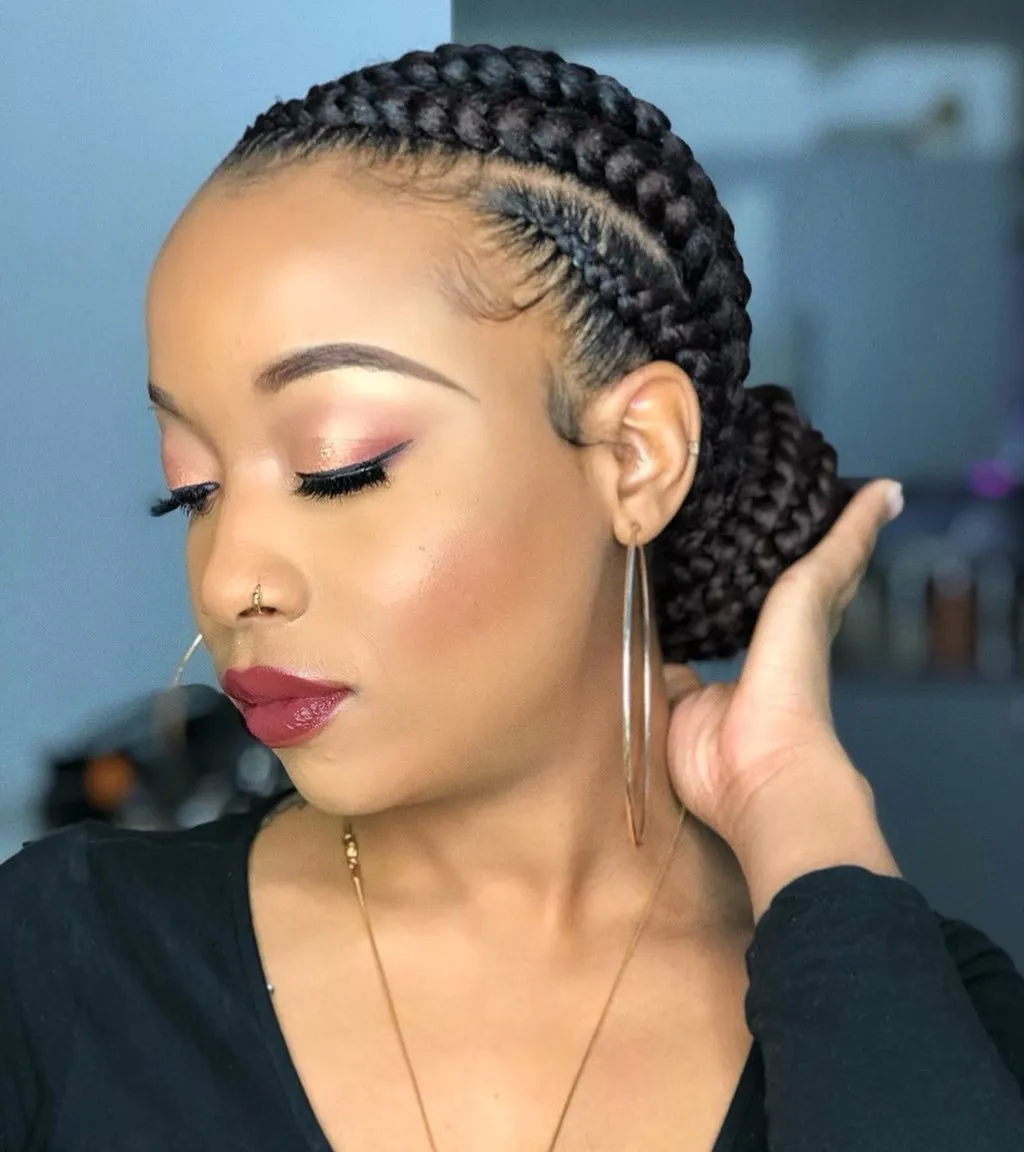 Some things are instantly attractive to the male gender, especially when women are adorned with them.
I asked around, and for most men, these five things are top-tier.
1. Palazzo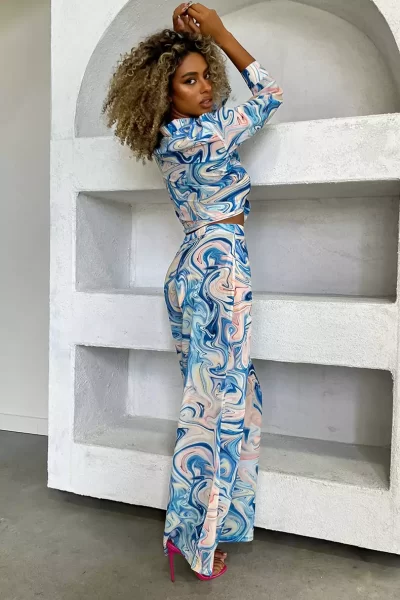 A woman in Palazzo is a very attractive woman. This free, flared trouser, usually made from lightweight fabric is known for how beautiful it makes a woman's body.
2. Cornrows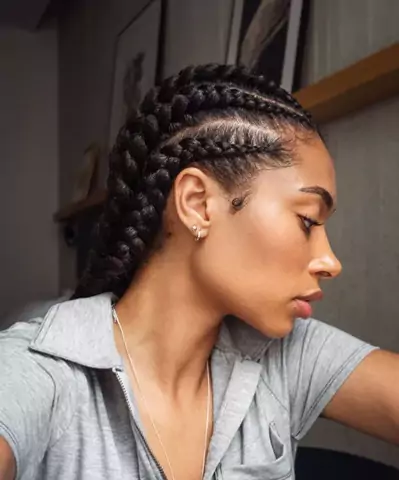 For many men, there's nothing more attractive than a woman showing off her natural hair in plaited cornrows. This hairstyle exudes natural beauty and it's especially loved by men.
3. Lip-gloss and lipliner
The lip-gloss and lipliner combination is a killer one that many men love to see on women for the same reason as the cornrows, it looks quite natural but also makes the lips look luscious and attractive.
4. Bob wigs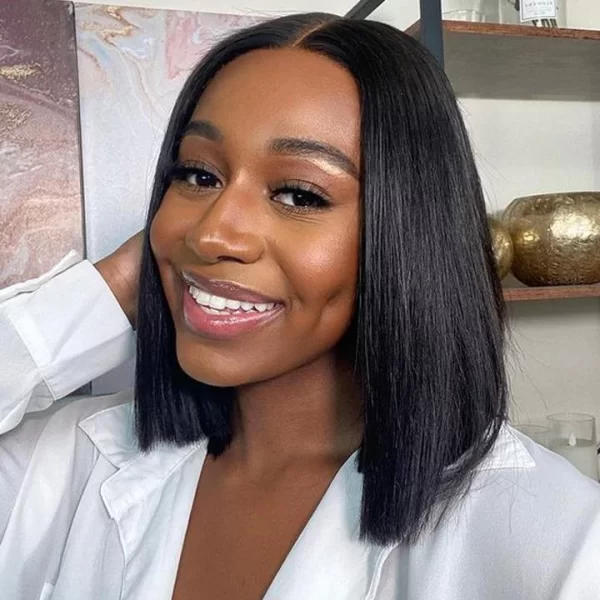 Every woman looks gorgeous while wearing a bob wig. Bob wigs, with their sharp, curved edges, make women exude an undeniably attractive aura.
5. Formal dresses and bodycon gowns
Another thing men find irresistible and charming is a well-dressed woman in a formal gown.
A close relative to the formal gown is the bodycon. A bodycon is known for bringing out a woman's beautiful shape.
Of course, these are mere opinions, as women are at liberty to wear whatever they want without heeding what men think or desire.
Neymar splits from girlfriend a month after welcoming first child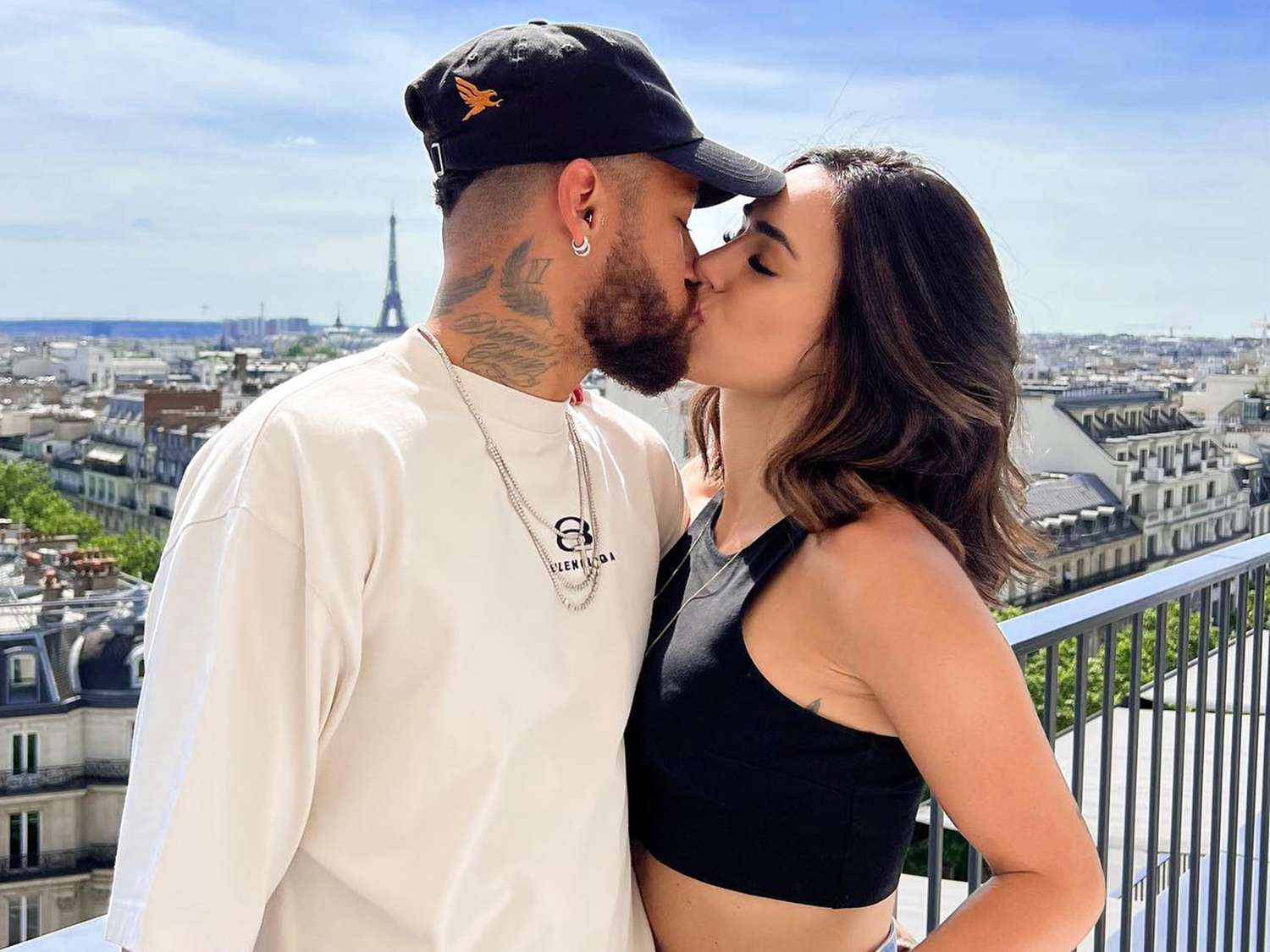 Daily Mail reports that Neymar and his girlfriend Bruna Biancardi have officially separated just a month after welcoming their first child together.
The Brazilian and his influencer girlfriend announced the birth of daughter Mavie on October 7, saying their newborn 'came to complete our lives'.
Their split comes after speculation over recent weeks that they are no longer together, amid rumours of Neymar being unfaithful.
Posting on her Instagram story, Biancardi confirmed the news as she said, "This is a private matter, but since I am often associated with news, suspicions, and jokes, I would like to inform you that I am not in a relationship.
"We are Mavie's parents and that is the reason for our relationship. I hope you won't associate me with the news so often anymore. Thank you."
The former Paris Saint Germain star had faced accusations of cheating on Biancardi in recent times with compromising footage emerging earlier this year of him partying with two different women in a Spanish nightclub.
Neymar – who also has a son from a previous relationship with Brazilian influencer Carolina Dantas has been with Biancardi since 2021.
They kept their romance private before going Instagram official in January 2022. However, they announced the end of the relationship in August 2022, before rekindling it soon after.
Bolanle Ninalowo and Damilola Adegbite fuel dating rumour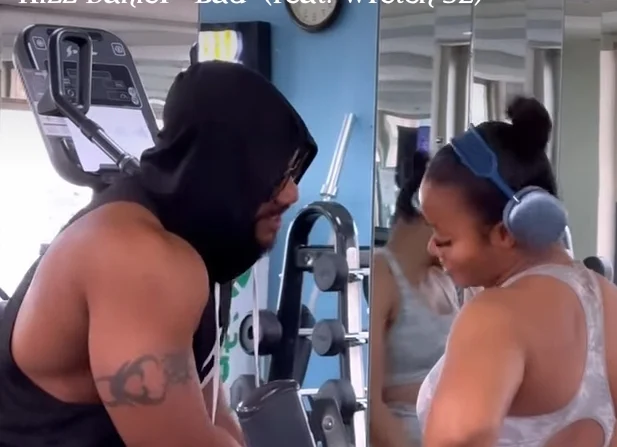 Bolanle Ninalowo, the Nollywood actor, has fueled dating rumours after he shared a video of himself with actress Damilola Adegbite.
On Saturday, the movie star took to his Instagram page to share a video of himself in the gym with Adegbite.
The pair were spotted working out together at the gym.
The caption of the now-viral video reads: "#LovePeaceAndLightOnly @adedamee".
The loved-up footage was shared a month after the actor announced that he had found love again.
"Where are my Dr loves.. I peeped her. How do I say hi!! Do I slide in her DM, do I ask her out on a date Heck I don't even know what it feels like anymore!" Ninalowo wrote in October.
"But these new wavy feelings tho! The heart is tingling, I feel a beat coming."
He, however, did not provide information on the identity of the lady.
In September, Ninalowo announced the end of his marriage to Bunmi, his wife, of 18 years.
Adegbite, on the other hand, married Christ Attoh, the Ghanaian actor, in 2014. The union produced a son named Brian.
The celebrity duo, however, went their separate way in September 2017.
Isreal DMW's estranged wife reveals cause of split, calls him 'two-minute man'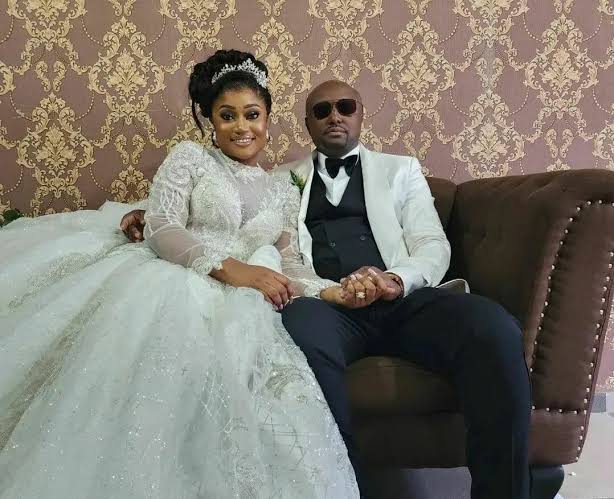 Sheila David, the estranged wife of Isreal DMW, has shared her side of the story on what led to her marital issues with him.
On Saturday, Isreal, the logistic manager to Davido, announced that his one-year marriage to Sheila had crashed.
The logistic manager said Sheila "deceived me into thinking I could have peace with her".
Isreal also accused Sheila and her family of extorting him.
Responding to the allegations via her Instastory, Sheila accused Isreal of "physical and emotional abuse" while they were together.
In the lengthy post, she claimed she was "locked out" of her home for no reason and "constantly threatened".
Sheila also asked the public to hold her estranged husband should any harm befall her or any of her family members.
She claimed Isreal brought hoodlums to invade her mother's shop to assault her.
Sheila also said she never had issues with him over Davido but "only told my husband to get something doing!"
She said each time she tries to encourage Isreal to be "productive" and venture into "business", she gets the impression that "them no dey control Edo man".
Read her account below:
"If anything happens to me or any member of my family Isreal should be held responsible. Going to my mums shop to beat her up?? You wan kill pikin kill mama join?? This isn't even something to be quiet about at this point!
"I was going to post this just yesterday! I held back because aside involving the police I reached out to someone I believe could reach him and would act on it, I say make Ino forward so I don't get the "oh you shouldn't have brought it online".
"This man carried boys to harass my mum at her shop. I'm not here to run y'all a whole story of what went down, and what has been going on!
"The only thing @isrealdmw can brag about and still brags about is the online publicity he has given me that is undisputed. Alot of you only got to know me during the wedding.
"Have I always been in the social media space though? Yes I've been a two times beauty queen and had brands I was working with already! Was my mother ever married to anybody before my dad? NO!
"Did anybody deceive Isreal? NO INSTEAD ITS THIS MAN THAT DECEIVED THE WHOLE FAMILY!! Especially my father who took a genuine likeness to him!!!!
"My papa no be Otedola but we're comfortable enough for him to be training two of my siblings in renowned private universities, running businesses and paying every bill that needs attention without begging
"Must I add that I'm from a well respected family! And this man is hell bent on painting my family what it's not! Adams Oshiomole and my dad are first cousins for crying out! So me and my family aren't looking for a "poverty alleviation plan" and even if, it cannot be Isreal.
"This man saw me for the first time while I was on outreach which before hand I never knew of his online presence. He asked for my number which I refused to give but took his instead and never called him.
"Only dropped it off at the follow up unit after which I travelled that very day and wasn't back till the next week and this man dey find me up and down until he got to my dad.
"He carried all kind of certificates from church claiming to be born again that he's different oh he is this oh blablabla my father fell for it because oh he's our church member and he has done this and that.
"That very day he told my father that he wanted to marry me, infact even before he met my dad he told the person that helped him get to my father that he wants to marry me.
"You can drag me to the mud and back make I for lock up but you don't get to do that with my family!!! YOU DONT!! Clearly you don't value yours but you know how much I value mine and in extension how I value your own family too as I've taken them as mine.
"And anybody wey dey do "you can handle this better", when e reach your turn, do it as you like.
"When your parent's especially your mum is being constantly abused by your supposed husband! When you're being locked out of your matrimonial home for no reason! When you're physically and emotionally abused! When you're constantly threatened! When your mental health is on zero! When you have series of panic attacks! When you're accused of taking pills to not get pregnant! When you're deprived of doing anything! When you marry a man that gives no account of how the money realized from your wedding was spent! Or how much e be at all at all or o see wetin I use am do! When you marry a man that all you want for is the best but he is the weapon fashioned against you! When you marry a man that doesn't want to be productive and when you try to push and encourage him you're controlling and in "them no dey control Edo man". When you experience your own do as you like.
"You people are used to women showing weakness but I'm sorry I can't give that and I would never throw a pity party! So let the Barbie called @isrealdmw throw a pity party and y'all can go feed on the lies he's serving.
"Lastly, I NEVER HAD AN ISSUE WITH HIM SERVING HIS BOSS. As a wife I only told my husband to get something doing! Get a business running start building a legacy, gave him countless ideas on things he could possibly do. I just wanted him to have something going on for himself which his family fully supports as it's a concern to everyone."
In a follow-up post on X, Sheila referred to Isreal as a "two-minute man" while threatening to wash their dirty linen in public.
"Since Isreal has decided to bring this whole issue online let me start dropping evidence, You said I forced you to marry me because I was a virgin. Should I also tell the whole world how you are a 2 mins man?" she asked.
"Just few days ago you were begging me to forgive you, now you took The whole issue online, I will be posting all the evidence soon. Let's see how it goes."
The whole issue online, I will be posting all the evidence soon. Let's see how it goes🙄🙄

— Sheila.courage (@sheila_courage) November 25, 2023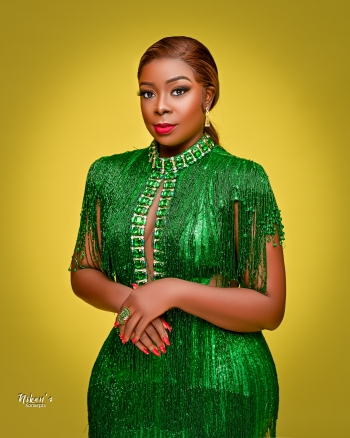 Bodex F. Hungbo, SPMIIM is a multiple award-winning Nigerian Digital Media Practitioner, Digital Strategist, PR consultant, Brand and Event Expert, Tv Presenter, Tier-A Blogger/Influencer, and a top cobbler in Nigeria.
She has widespread experiences across different professions and skills, which includes experiences in; Marketing, Media, Broadcasting, Brand and Event Management, Administration and Management with prior stints at MTN, NAPIMS-NNPC, GLOBAL FLEET OIL AND GAS, LTV, Silverbird and a host of others