Pastor Jeremiah Fufeyin gifts his wife N55m on her birthday (Video)
Jeremiah Fufeyin, the founder of Christ Mercyland Deliverance Ministry in Warri, Delta, has gifted Anthonia Fufeyin, his wife, millions of naira on her birthday.
Anthonia recently celebrated her birthday, and the prophet marked the occasion for her during Sunday service.
During the service, Jeremiah gave his wife the key to a safe in his office and told her that anything she saw after opening it belonged to her.
"With this key, let her go to my office and open, there is a place that this key can open. Let her go and open that thing. Once she opens that thing, anything she sees there is for her," he said.
Upon opening the safe, heaps of cash started dropping from it as Anthonia lay on the floor in shock.
In the footage, Fufeyin also told the congregation, "I gave her N55 million for her birthday".
See the video below:
DJ Cuppy opens up on failed engagement to Ryan Taylor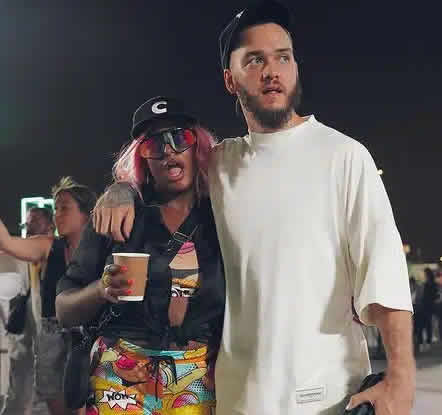 DJ Cuppy, the disc jockey, has opened up about her failed engagement with Ryan Taylor, her ex.
In December 2022, Cuppy confirmed her relationship with Taylor after a viral video suggested a marriage proposal.
She revealed they got engaged after 25 days of knowing each other.
However, rumours of a breakup emerged on July 15 when the couple unfollowed each other on social media.
During a recent Women in Management, Business, and Public Service (WIMBIZ) conference in London, Cuppy discussed some of the setbacks in her life.
She talked about her failed jewellery line and academic challenges at Oxford.
Cuppy also said she is no longer engaged and expressed optimism about the future.
"Now I can stand here and tell you how unpredictable my life has been despite being from a privileged background," she said.
"Whether it is my failed jewellery line which I did at 28 years old, or going to University of Oxford at 29 and almost failing class.
"Perhaps a cherry on top, last year I got engaged and I am no longer engaged but such is life and I know my story is still happening and there is more to come and I am okay with the uncertainties."
DJ Cuppy is the daughter of Femi Otedola, the Nigerian billionaire businessman.
Couple who met on 2go sets to wed after 12 years (Photos)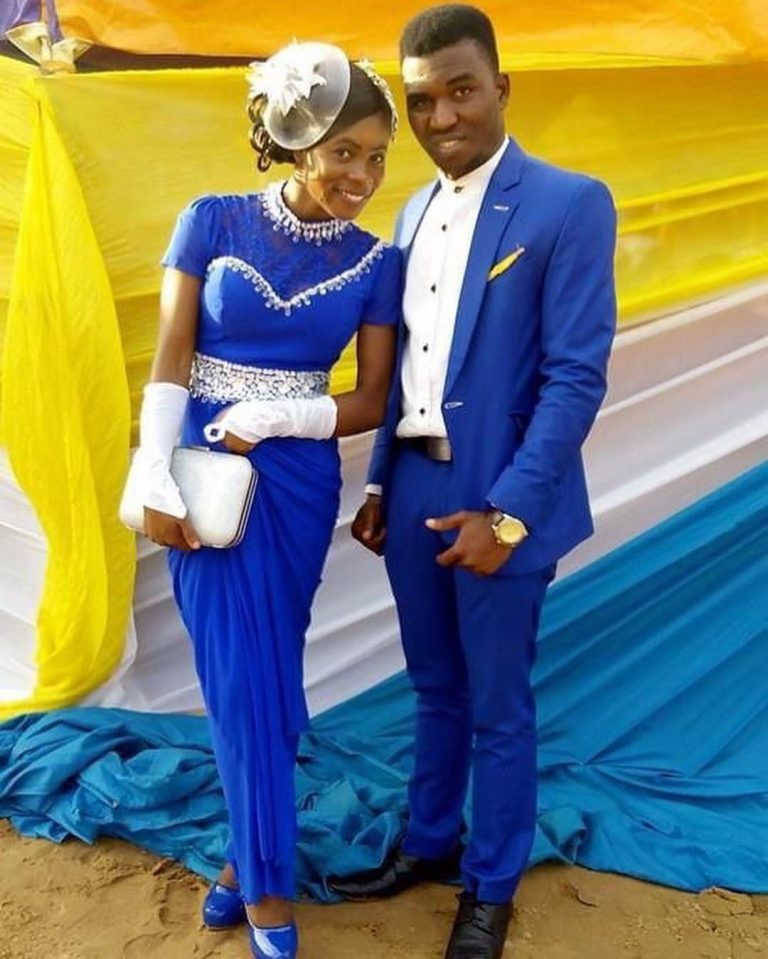 A bride-to-be, Florence Nwankpa, has shared how she met her fiance on the popular social platform, 2go, 12 years ago.
Nwankpa made this known on her Instagram account on Friday, sharing a throwback photo with her partner, as well as recent prewedding photos.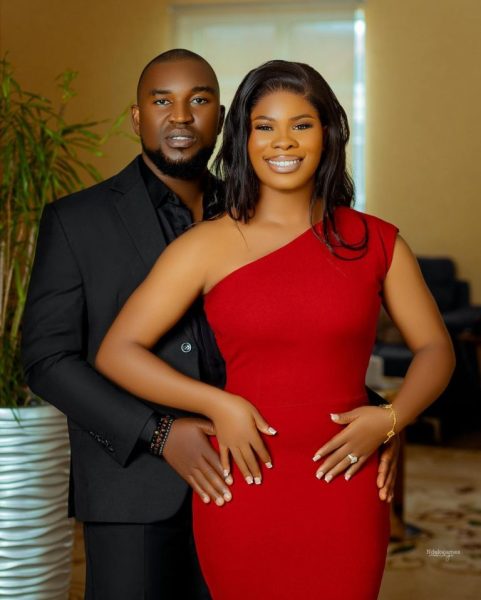 She wrote,"To God be the glory 🙏. To every love, there is a love story 😍😍🥰❤️ 2go remains my best chatting platform because it offered me the most precious gift I could ever ask for.
"Rewind to 2011 when I met him on 2go, he was bent on having a date with me but I wasn't ready at the moment. On a certain Saturday morning, he visited my church without prior information.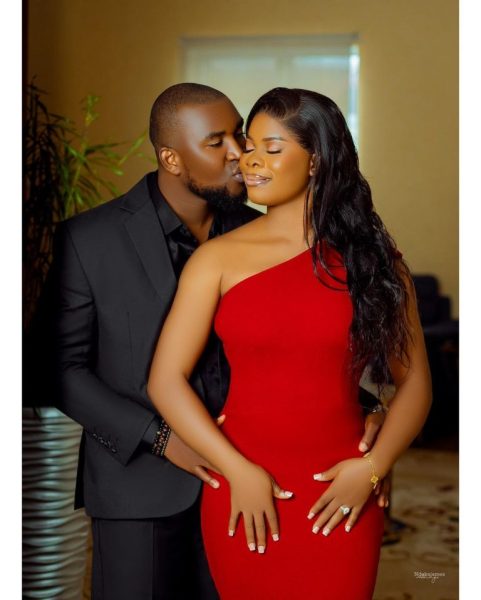 "He sat next to me at the other row, (I didn't notice because I've not seen him before) and took pictures of me while service was ongoing🤣.
"When I got home, I received my pictures taken at closed range inside the church. I was very angry because I wasn't in my best outfit (Mum's gown and shoes 🤣🤣🤣).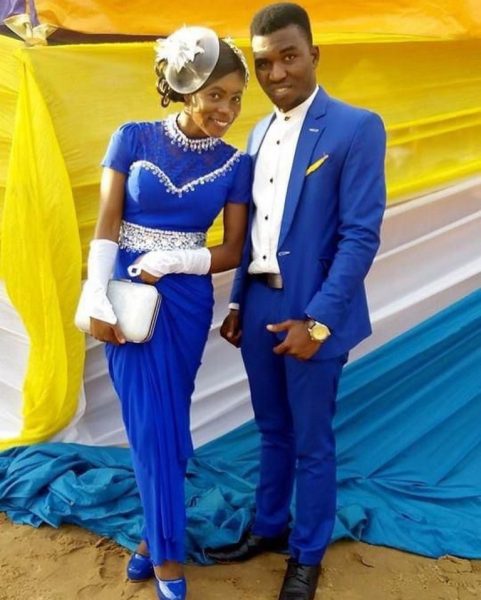 "We became very good friends thereafter but I refused to meet him😜. On 6th of Dec 2013, (my birthday 🥰) he called to offer a birthday gift, I sent my younger brother #belikepresh to pick up the gift.
"My brother came back with a big portrait of my 2go profile picture. I was like huh!, this guy is too forward and intentional.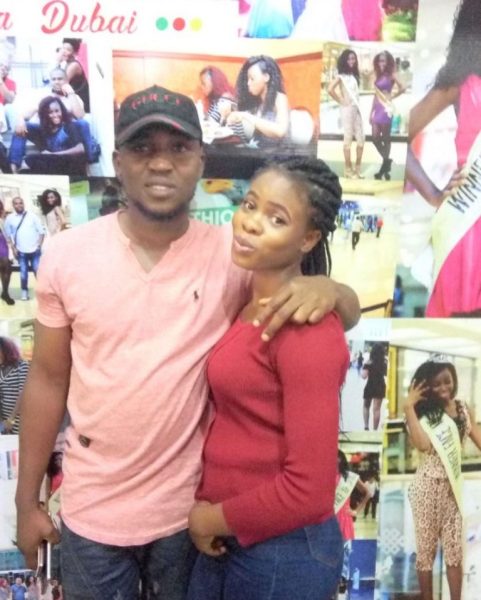 "Surprisingly, I got admitted into the university in the same state where he was schooling 😉 and friendship became stronger. Fast forward to now….. we are getting married. #Two2Go2023"
Neymar splits from girlfriend a month after welcoming first child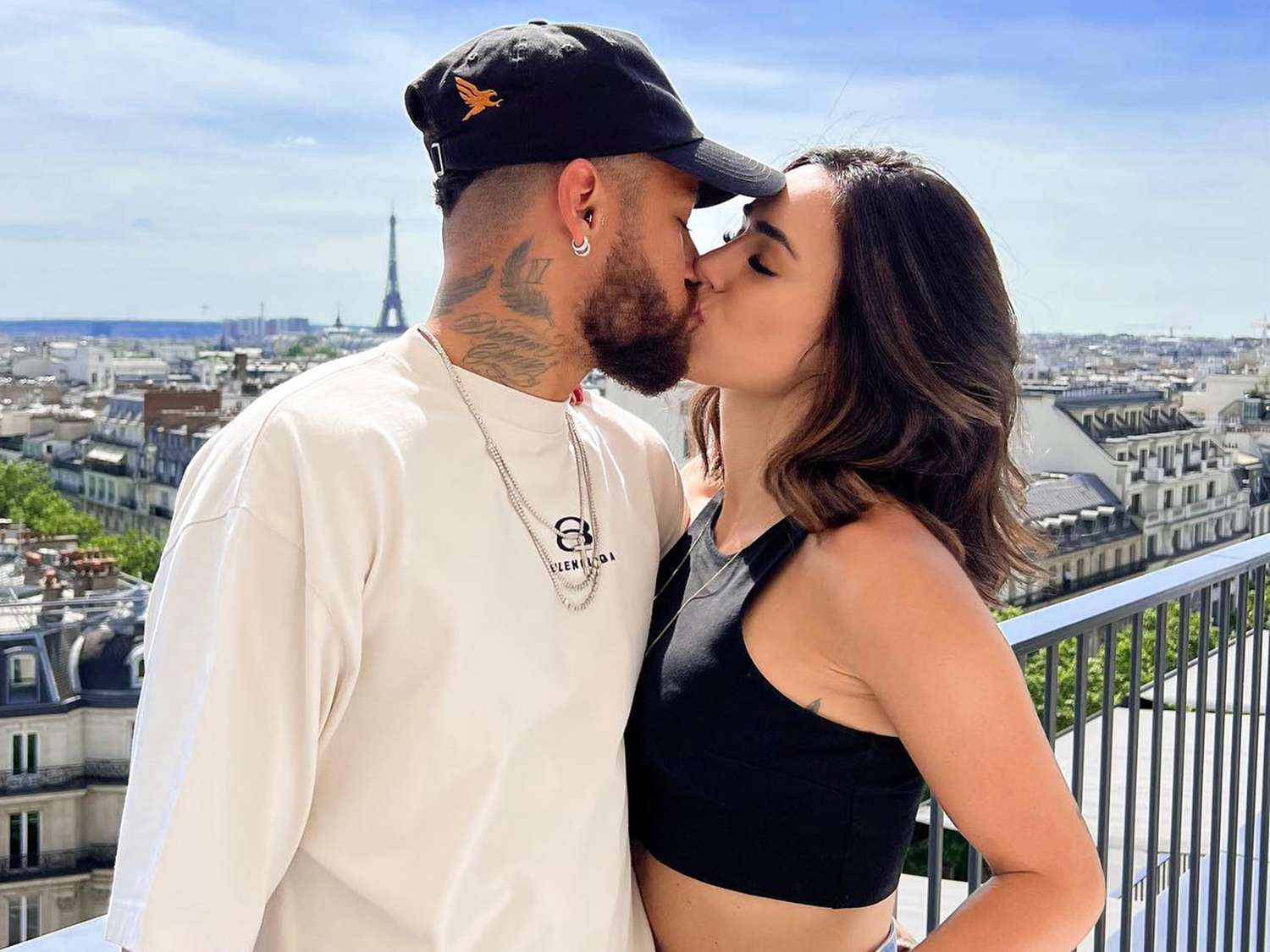 Daily Mail reports that Neymar and his girlfriend Bruna Biancardi have officially separated just a month after welcoming their first child together.
The Brazilian and his influencer girlfriend announced the birth of daughter Mavie on October 7, saying their newborn 'came to complete our lives'.
Their split comes after speculation over recent weeks that they are no longer together, amid rumours of Neymar being unfaithful.
Posting on her Instagram story, Biancardi confirmed the news as she said, "This is a private matter, but since I am often associated with news, suspicions, and jokes, I would like to inform you that I am not in a relationship.
"We are Mavie's parents and that is the reason for our relationship. I hope you won't associate me with the news so often anymore. Thank you."
The former Paris Saint Germain star had faced accusations of cheating on Biancardi in recent times with compromising footage emerging earlier this year of him partying with two different women in a Spanish nightclub.
Neymar – who also has a son from a previous relationship with Brazilian influencer Carolina Dantas has been with Biancardi since 2021.
They kept their romance private before going Instagram official in January 2022. However, they announced the end of the relationship in August 2022, before rekindling it soon after.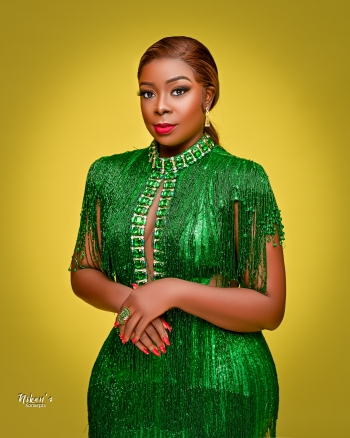 Bodex F. Hungbo, SPMIIM is a multiple award-winning Nigerian Digital Media Practitioner, Digital Strategist, PR consultant, Brand and Event Expert, Tv Presenter, Tier-A Blogger/Influencer, and a top cobbler in Nigeria.
She has widespread experiences across different professions and skills, which includes experiences in; Marketing, Media, Broadcasting, Brand and Event Management, Administration and Management with prior stints at MTN, NAPIMS-NNPC, GLOBAL FLEET OIL AND GAS, LTV, Silverbird and a host of others