Five productivity apps for university students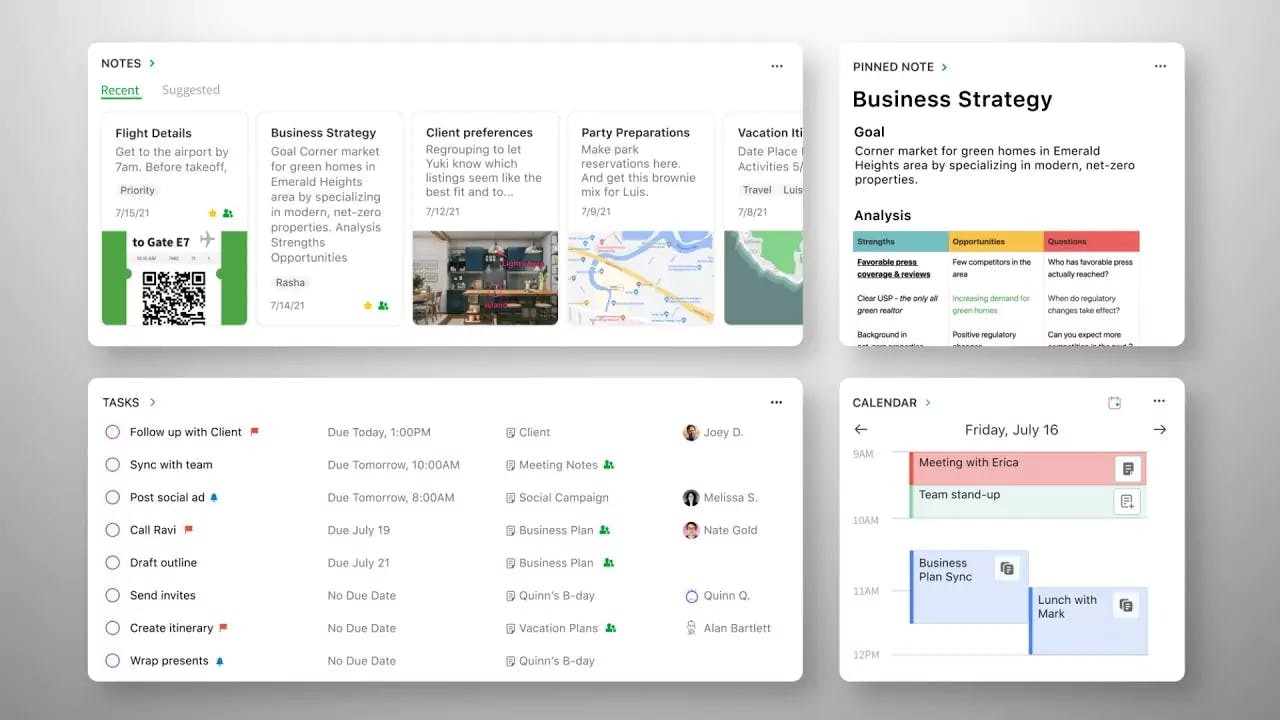 Undergraduates are often faced with the challenge of managing stress that comes with attending lectures, assignments deadlines, projects, examinations and even their social life.
Here are five mobile and web-based apps that can help boost your academic productivity and keep you well organised every semester.
Evernote
As a note-taking app that takes a step further to synchronise your workflow on all your devices, Evernote allows students to seamlessly study and work on-the-go.
Students can also save formatted texts, voice memos, scanned handwritten notes, and web pages as notes on the app.
It is available both online and offline on iOS, Android, Microsoft Windows and macOS.
Google Drive
Google Drive allows you to multi-task and collaborate with others on group works or assignment. Its cloud storage also provides you with 15 gigabytes for free. You can edit formatted texts, spreadsheet, and slide presentation all from your Google Drive app.
Google Calendar
When you need a reminder for a test, assignment deadlines and maybe organise your reading habit, Google Calender is the app you should get.
Google Calender has a number of features that allows you schedule your school work, set reminders and consequently maximise your time.
It is available as a web-based app and on Android as well as iOS platforms.
Pocket
Managing your online reading list can be a difficult task, but with Pocket, you can organise articles you read on the internet and study them at a more convenient time.
Saved articles are stored on users' 'Pocket list' and can later be read offline.
Audible
If you ever get tired of reading lengthy texts, then you should consider Audible. It has a robust library focused on educational content.
With Audible, you can download recommended literature, source for additional school materials and listen to them on the go.
Father demands justice as late Oromoni remains unburied after two years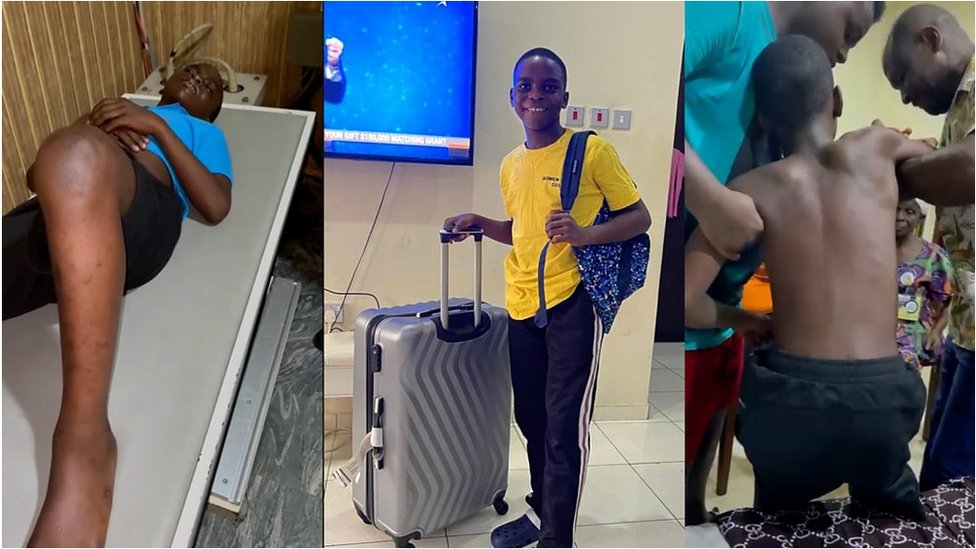 The father of Sylvester Oromoni Junior, the late student of Dowen College, has continued the quest for justice, two years after his son's passing.
Oromoni Junior died in November 2021 after he was alleged to have been beaten by five of his colleagues.
Dowen College dismissed the claim, alleging that the boy sustained injuries playing football with his friends.
Oromoni's father told newsmen on Thursday that the corpse of the deceased boy is still in the morgue after two years.
"As the father of the deceased, I cannot be tired or discouraged from pursuing justice as I have promised my son to get him justice even if it will take thirty years to achieve it," the bereaved added.
"Thursday, November 30, 2023, makes it two years since the demise of my son and the body is still in the morgue, yet to be buried."
Sylvester Oromoni Junior died on November 30, 2021.
In January 2022, an initial autopsy declared that Oromoni died of "acute lung injury due to chemical intoxication" but the result was later discredited.
The department of public prosecution (DPP) in Lagos released a second result ruling that Oromoni died naturally.
The case has been in court since 2022 and the bereaved family is vowing to pursue the matter up to the apex court.
Oromoni's mother has said that her son had no health challenges before the Dowen incident.
JAMB announces registration date for 2024 UTME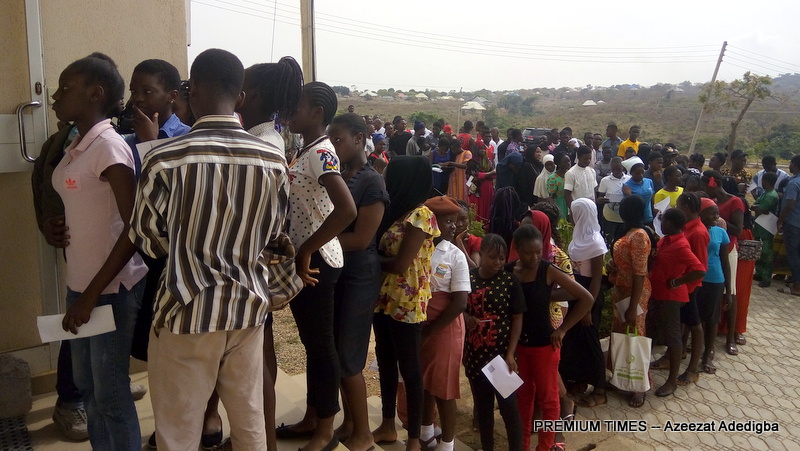 The Joint Admissions and Matriculation Board (JAMB) has fixed January 15 as the date for the commencement of its 2024 Unified Tertiary Matriculation Examination (UTME) registration.
The board also rolled out some other major dates for its 2024 activities.
Fabian Benjamin, JAMB's head of public affairs, confirmed this in a statement on Wednesday.
He said the board announced that registration for its 2024 UTME will be held between January 15 and February 26.
The board said the conduct of the UTME itself would commence on March 19 and end on April 29, 2024.
JAMB also fixed March 7 for the conduct of its optional mock UTME.
The exam body said all candidates are expected to print their examination slips as from April 10, 2024.
JAMB had previously said it would conduct a pilot test on its Bring Your Own Device (BYOD) initiative ahead of next year's examination.
The BYOD initiative will allow UTME candidates to write the exam on their personal phones and tablet computers at the testing centre.
Benjamin called on all prospective candidates to prepare for the initiative which he said would reshape the e-testing landscape.
"I urge all prospective candidates to start practising with the devices they intend to use in the coming UTME, prior to which a pilot test will be conducted to aid the smooth implementation of the project," he added.
Katsina state government approves N1.3bn to pay final exam fees in public secondary schools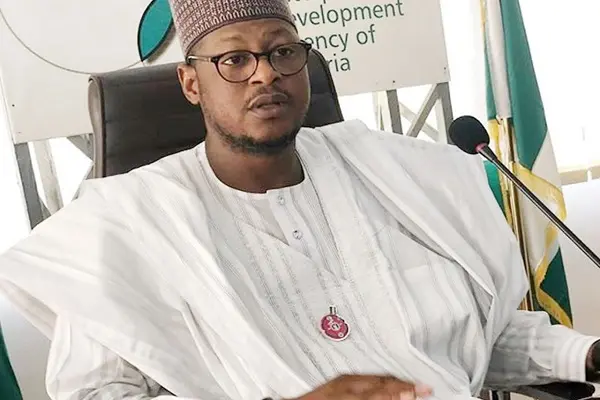 Dikko Radd, the governor of Katsina state, has approved more than N1.3 billion for the payment of final examination fees for indigent students in public secondary schools in the state.
Mukhtar Abdulmumini, the chief executive at the planning and research department of the state's ministry of basic and secondary education, announced this in Katsina.
NAN reports that Abdulmumini spoke during the fourth quarter meeting of the Technical Working Group (TWG) for social protection in the state.
The meeting was supported by UNICEF in collaboration with the state's ministry of budget and economic planning.
Abdulmumini said, within the period, N370.9 million was spent on 20,269 students who sat for the West African Senior School Certificate Examination (WASSCE).
He added that N992.9 million was approved for 48,385 students who sat for the National Examination Council (NECO).
"Also, the sum of N27.9 million was paid for 1,878 who sat for the National Board for Arabic and Islamic (NBAIS) examination," the chief executive said.
Abdulmumini said N4.5 million was paid for those students who sat for the National Business and Technical Examination Board (NABTEB) exams.
The amount spent for the payment of final examinations for the state's indigenes in this quarter alone, he added, is more than N1.3 billion.
Abdulmumini said payment of the examination fees was an effort to encourage the indigenous students who sat for their various final examinations including WAEC, NECO, NBAIS, and NABTEB.
He further revealed that, in an effort to reduce the rate of unemployment and boost education in the state, the government had recruited 7,325 new teachers for both primary and secondary schools.
"Within the period, no fewer than 350 evaluators received training on Essential Quality Assurance Skills for teachers. The government has also procured chemistry materials for 30 schools at N26 million," he said.
"Katsina state, in collaboration with UNICEF and in their effort on climate change, granted N150,000 to 25 schools in five LGAs each.
"The grant will be used for the prevention of desert encroachment and erosion through planting trees in their schools and to take other measures.
"The disbursement of the grant is the first phase, the second phase will be disbursed very soon and is N100,000. The benefiting LGAs include Bindawa, Funtua, Bakori, Kaita and Jibia."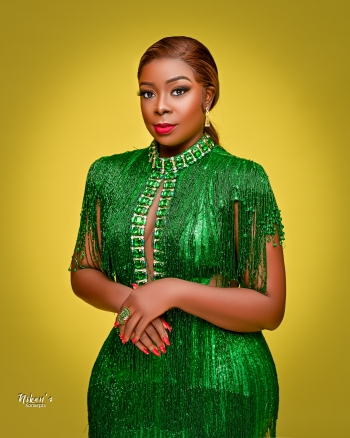 Bodex F. Hungbo, SPMIIM is a multiple award-winning Nigerian Digital Media Practitioner, Digital Strategist, PR consultant, Brand and Event Expert, Tv Presenter, Tier-A Blogger/Influencer, and a top cobbler in Nigeria.
She has widespread experiences across different professions and skills, which includes experiences in; Marketing, Media, Broadcasting, Brand and Event Management, Administration and Management with prior stints at MTN, NAPIMS-NNPC, GLOBAL FLEET OIL AND GAS, LTV, Silverbird and a host of others