President Tinubu cancels 40% IGR deduction from universities
President Bola Tinubu has announced the 40% deduction from the internally generated revenue of federal universities.
The President said the policy implementation is shelved because it was ill-timed given the economic challenges the country is currently facing.
Speaking at the University of Ibadan's (UI) 75th Founder's Day ceremony on Friday, Mr. Tinubu's words were conveyed by the Minister of Education, Tahir Mamman.
"The 40% IGR automatic deduction policy stands cancelled. This is not the best time for such a policy since our universities are struggling," he said.
A letter dated October 17, 2023, directed to university leaders from the Nigerian government reveals the new directive.
Starting this November, the government plans to automatically deduct 40% of the internally generated revenues deposited in university accounts through the Treasury Single Accounts (TSA).
The Revenue and Investment Department of the Office of the Accountant General of the Federation in the Federal Ministry of Finance sent the memo to the University of Abuja's vice-chancellor, informing the institution about a government decision to automatically deduct 40% of its Internally Generated Revenue (IGR).
The memo reads in part:
"It is important to emphasise that this policy of 40% auto deduction of gross IGR is in line with the Finance Circular Reference Number FMFBNP/OTHERS/IGR/CRF/12/2021/ dated 20th December 2021, limiting the budgetary agencies or parastatals to not more than 50 per cent of their gross IGR and the remittance of 100 per cent of the remaining 50% to the sub-recurrent account.
"While all statutory revenue lines like Tender fees, contractors' registration fees, disposal of fixed assets, rent on quarters, etc, shall be remitted 100% to sub-recurrent accounts."
OAU student, Subair Enitan hospitalised after over 50-hour wash-a-thon (Video)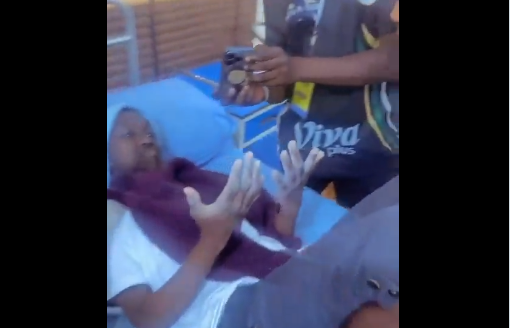 Subair Enitan, a 200-level student at the Obafemi Awolowo University (OAU), has been hospitalised following her over 50-hour wash-a-thon attempt.
Enitan, a Department of Linguistics and African Languages student, began the attempt on November 24 at the Sub Car Park inside the school campus.
She completed the marathon in the early hours of Monday.
But in a now-viral video, Enitan can be seen lying down on a bed in a medical ward while showing her bruised hands.
Another picture showed the student raising her two hands, covered with a whitish substance.
Before the attempt, Eniola had expressed optimism that she would finish strong as the title holder of the longest hand-washing marathon.
"My background, the lessons life taught me have been motivating me to embark on this wash-a-thon. My experience is unexplainable, but it taught me to be selfless," she had said.
"I am confident that I will reach the set goal of 50 hours of hand wash and by God's grace I will emerge victorious.
"Despite the massive support from my colleagues here, I pray for the grace of God to be able to complete the task. My parents are very supportive and I urge Nigerians to rally round me while I work towards completing the task."
It is believed that the student notified the prestigious British reference book of her intentions in June this year.
Enitan joined the growing list of Nigerians who have attempted to set new world records since the beginning of 2023.
On June 4, Joyce Ijeoma, the Nigerian masseur, collapsed during her attempt to set a new world record for the longest massage on different individuals.
JAMB calls out tertiary institutions issuing certificates without matriculation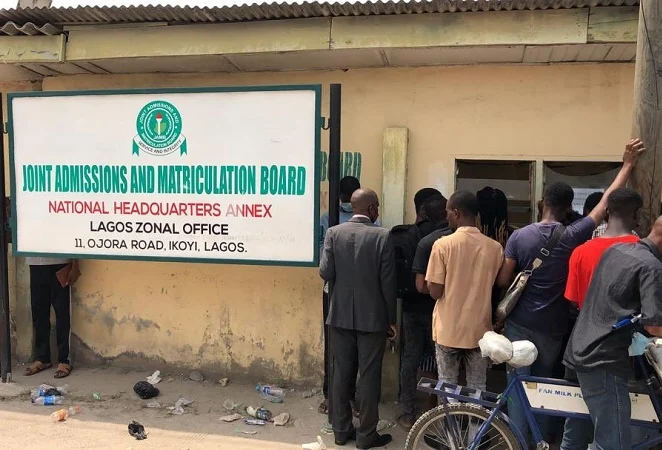 The Joint Admissions and Matriculation Board (JAMB) has tackled some tertiary institutions it claimed are issuing certificates and graduating students who were never matriculated.
Ishaq Oloyede, the registrar of the board, said some of the affected institutions have failed to matriculate any student in the last five years.
According to JAMB's latest bulletin, Oloyede spoke during a two-day refresher training for all its admission desk officers.
The training was held at the JAMB headquarters in Abuja last week.
Oloyede said admitting students for a degree programme without matriculation amounts to a flagrant disregard for extant regulations of the board.
"A number of them got approval to operate no doubt, but they never bother following other requisite regulations thereafter, they just continue running the institutions their own way," he said.
"How can a school that never admitted any candidate continue to issue certificates and graduating students?"
Oloyede said the erring institutions who did not matriculate their students in any given year will be regarded as not having admitted students in that year.
He said the institutions would only be running their programmes at risk as graduates from such institutions would not be mobilized for their compulsory National Youth Service Corps (NYSC) scheme.
Oloyede asked the desk officers to constantly communicate with institutions, particularly if there is any reason for which the schools could not be permitted to matriculate.
UNILORIN announces date for Post-UTME registration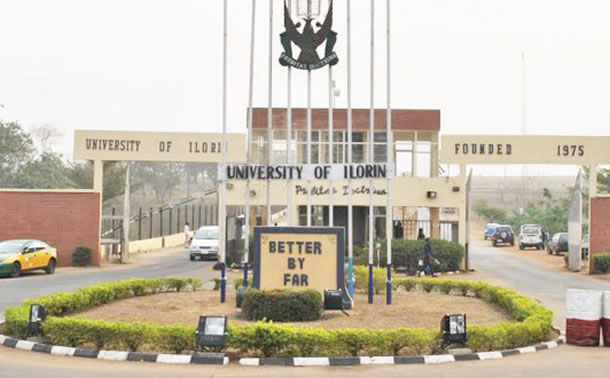 The University of Ilorin (UNILORIN), says its registration for the 2023/24 Post-UTME Screening exercise which started on November 23 will end on December 3.
Mr Mansur Alfanla, Registrar of the University, said in a press statement on Friday that the institution had invited all candidates, who had applied for admission into the University to the Post-UTME screening. He noted that applicants for the screening must have chosen the university as first choice, either at UTME or Direct Entry level.
The Registrar called on prospective candidates to visit the university website at: www.unilorin.edu.ng for details of the procedure for the Post-UTME screening exercise. He said, to be eligible, UTME candidates must have scored at least 180 in the UTME examination conducted by the Joint Admissions and Matriculation Board (JAMB).
Alfanla advised candidates to log on to the University web site, www.unilorin.edu.ng; using https://portal.unilorin.edu.ng/ug/candidate/login or visit https://portal.unilorin.edu.ng and click on Post-UTME Registration. He warned candidates against using any other link, adding that enquires should be directed to pre-admission@unilorin.edu.ng.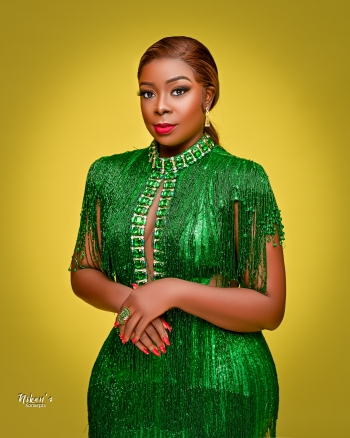 Bodex F. Hungbo, SPMIIM is a multiple award-winning Nigerian Digital Media Practitioner, Digital Strategist, PR consultant, Brand and Event Expert, Tv Presenter, Tier-A Blogger/Influencer, and a top cobbler in Nigeria.
She has widespread experiences across different professions and skills, which includes experiences in; Marketing, Media, Broadcasting, Brand and Event Management, Administration and Management with prior stints at MTN, NAPIMS-NNPC, GLOBAL FLEET OIL AND GAS, LTV, Silverbird and a host of others