Ini Edo, Mr Macaroni, and other entertainers lament poor economy, insecurity, exchange rate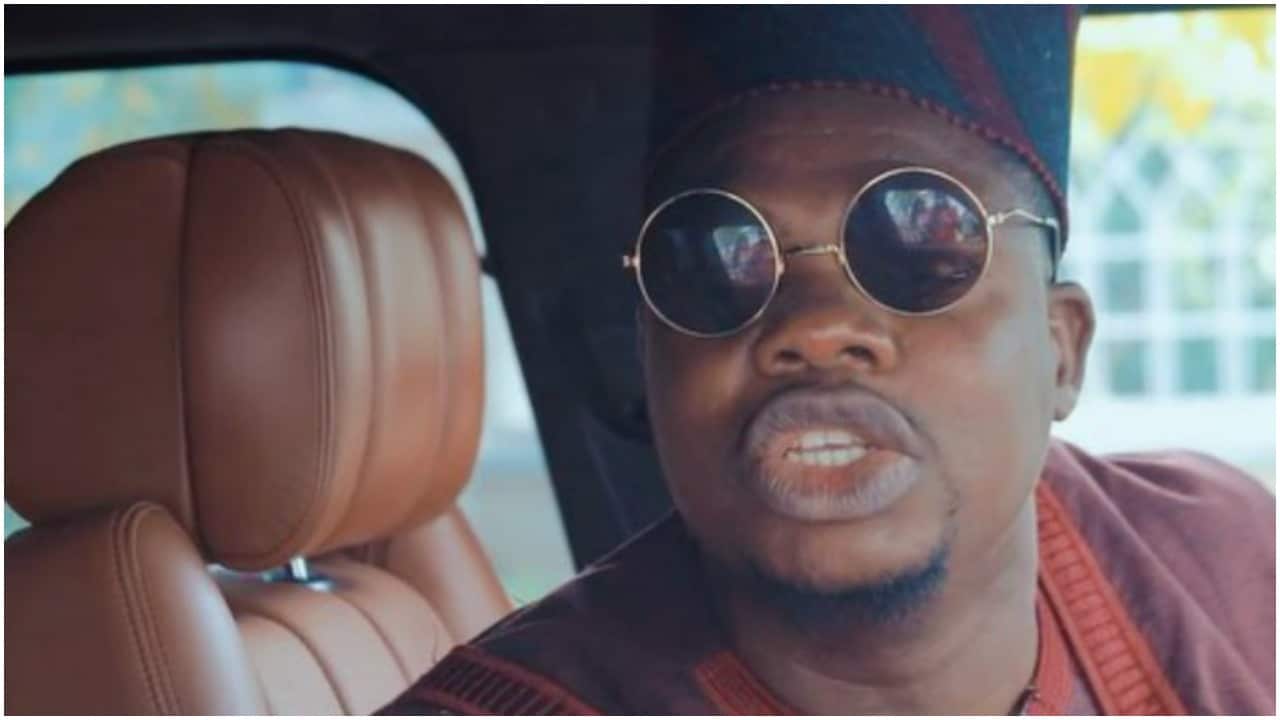 The two current major problems – poor economy and insecurity – facing the most populous African country have gotten Nigerians talking as even celebrated entertainers have lamented the issues.
BODEX BLOG reported that the Senate summoned the governor of the Central Bank of Nigeria, Godwin Emefiele to come and explain how a dollar of the United States of America is exchanged for N710 at the parallel market.
Also, the security challenges are getting worse as terrorists reportedly attacked a number of soldiers on Thursday night at an Army checkpoint around Zuma, the border between Abuja and Niger State.
The worrisome challenges compelled some of Nigeria's finest entertainers to lament and also call citizens to vote next year in restoring the seemingly helpless country.
Among those that have used their social media platforms to protest are the duo of Nollywood actresses, Ini Edo and Mercy Aigbe, comic skit maker, Debo Adedayo, popularly known as Mr Macaroni and hip-hop rapper, Sodiq Abubakar.
On Friday morning, via his verified Twitter handle, @mrmacaronii tweeted, "The high level of insecurity in the country should concern everyone. Every other day, Nigerians are being attacked or kidnapped. Families are under undue pressure and mourning because the Government has failed to safeguard the lives of the People. This Madness must End!!!"
Two days earlier, @mrmacaronii had written, "Political jobbers will lie to you that your preferred candidate has no "electoral value" or that you will be wasting your votes for such candidates. They want you to believe your votes won't matter. Do not derail people!!! Come 2023, your votes will make a difference!!!"
Early this month, on July 7, Ini Edo, via her verified Instagram @iniedo called on Nigerians not to be indifferent in the 2023 general elections, while adding that they should get permanent voters cards to vote.
"Don't sit on the fence! Get involved. Get your PVCs for the Nigeria we hope for. Ok bye and goodnight," the actress wrote.
Some days ago, Edo's colleague in the film industry, Mercy Aigbe on her verified Instagram handle @realmercyaigbe said: "$1 as of this morning is now 635!!! My fellow entrepreneurs, how are you coping? Gosh, this country is draining."
According to Sodiq Abubakar, some days back, on his verified Instagram @cdqolowo, "Are we going to ignore the fact that things are really getting difficult for the masses day by day in Nigeria? People are getting tired already. Pure water #5 is now #20. Egg of #30 is now #120, (a loaf of) bread of #200 is now #1,200, diesel of #164 is now #800, yet no increase in minimum wages."
He continued: "The only question is: How did we get here? What happened to our currency that it got so depreciated even below the Ghana cedis? Where the developments all the money borrowed are spent on? All these people ruling us, do they have heart and conscience at all? Are they really humans?"
Women are supposed to be using men, not caring for them, says Moet Abebe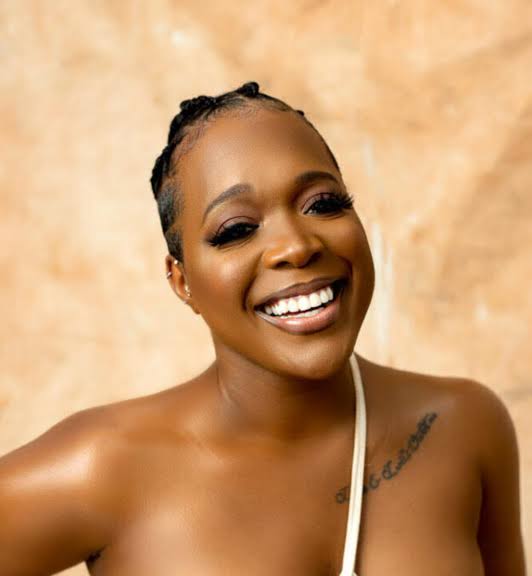 Nigerian Video Jockey, Moet Abebe has advised women not to invest time and energy in pursuing a man.
Taking to her Instagram story, she said women are supposed to be chased and followed around by men not the other way around.
Moet urged ladies who show interest in men to makes themselves emotionally unavailable so that the man would fight hard to get their attention.
She said that being expressive about matters of the heart does not favour women because they will always be blamed if things do not go well in the end.
According to Moet, it is best for the men to be used for the personal benefit.
The media personality said women should allow men chase after them, invest in them and they should not be quick to respond to calls or messages.
Moet further said that they should focus more on themselves and getting their own happiness without it being associated with a man.
In her words; "Let Man be following you!!! You string them along!!! You make them invest in you!!! Let them be the ones to waste their time and not you… Let them chase you!!! You should Be the one that is emotionally unavailable!!!
You should Be the one that takes time to answer their calls or respond to their messages…. on a real.. over doing or being over caring.. e no Dey pay… Focus on you and your happiness mehn.. never let it revolve around Man becos na you the woman them go still blame when it all goes to shits.
You may as well make it work out in your favour…"
Kanye West throws party to celebrate Pete Davidson and Kim Kardashian's breakup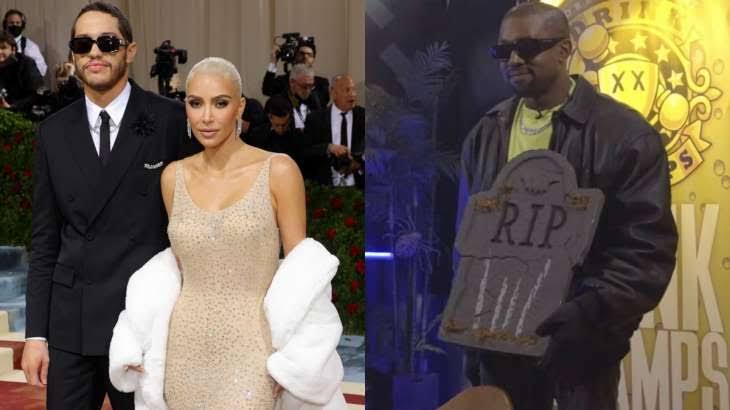 Kanye West mocked his estranged wife Kim Kardashian and Pete Davidson's breakup on Instagram. He shared a fake news article with a headline declaring that the comedian was 'dead'.
Kanye West appears to be overjoyed that Kim Kardashian and Pete Davidson have called it quits. After the couple broke up following a nine-month romance, Ye, 45, celebrated the news on Instagram on Monday morning (August 8).
He shared a fake New York Times front page article with a headline reading, "SKETE DAVIDSON DEAD AT AGE 28." Kanye added no caption to his scathing post, which is his only post on his Instagram page currently.
Kanye, who shares four children with Kim, 41, was no fan of his estranged wife dating Pete, 28. He was hurling insults at the Saturday Night Live alum both on both social media and in his song lyrics earlier this year.
His threats got to the point where Kim expressed concern for Pete's safety that Ye inevitably leaked to his Instagram. Come March, Ye reportedly told Kim that he'd be taking some time away and "getting help," and after that he stopped his public attacks on Kim and Pete.
After news of Kim and Pete's split broke on Friday, Aug. 5, speculation emerged that the SKIMS founder and Kanye were back together, especially since Ye was so forward in his attempts to reconcile with Kim. But a source close to Kim confirmed to HollywoodLife that the famous exes are "moving ahead with the divorce which will be finalized soon." The insider added that Kim, who filed for divorce from Ye in Feb. 2021, "is not getting back with him."
Kim and Kanye will continue to co-parent their children North, 9, Saint, 6, Chicago, 4, and Psalm, 3. Their co-parenting relationship was improving while Pete was away in Australia filming a new movie.
"Kim and Kanye are amicably co-parenting now and it has everything to do with Pete being away in Australia," the source told HollywoodLife EXCLUSIVELY late in July, prior to Kim and Pete's breakup.
"Kanye is currently living at his house in Malibu and has been spending a ton of time with the kids," the insider added. "He has been over to Kim's house on multiple occasions for dinner with the kids and he feels comfortable coming over to her place because Pete is not there."
More trouble for Kizz Daniel as Tanzanian police arrest him for not performing at concert (Video)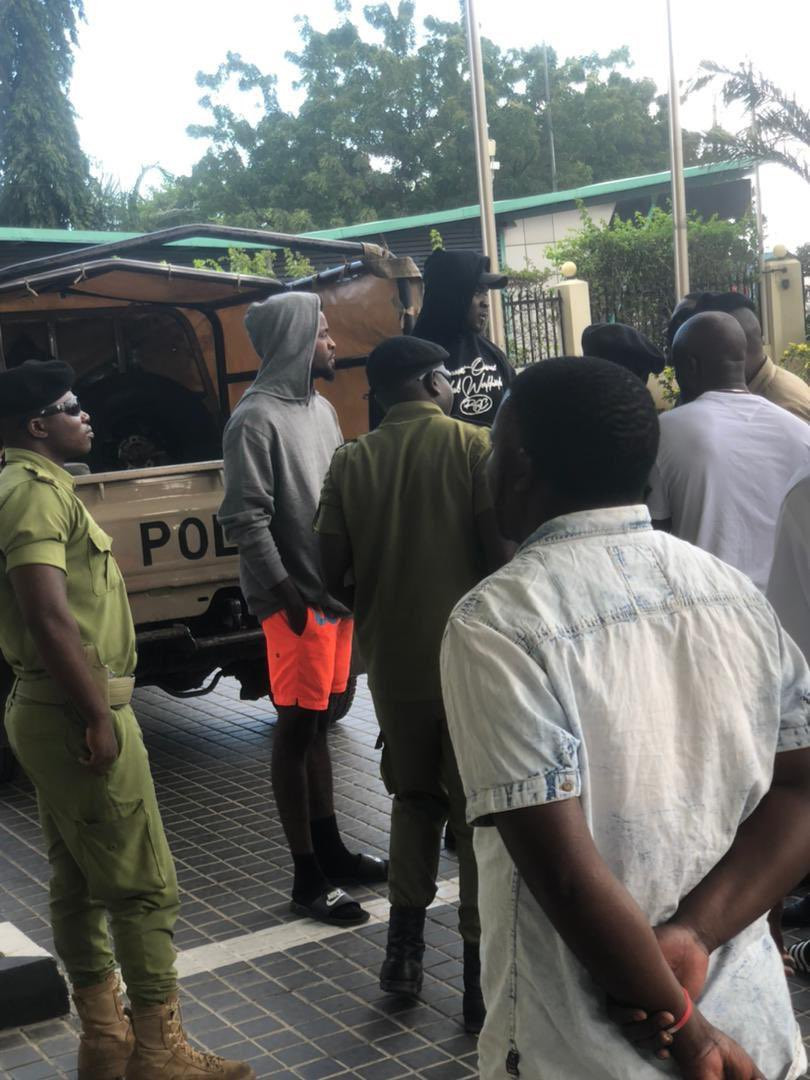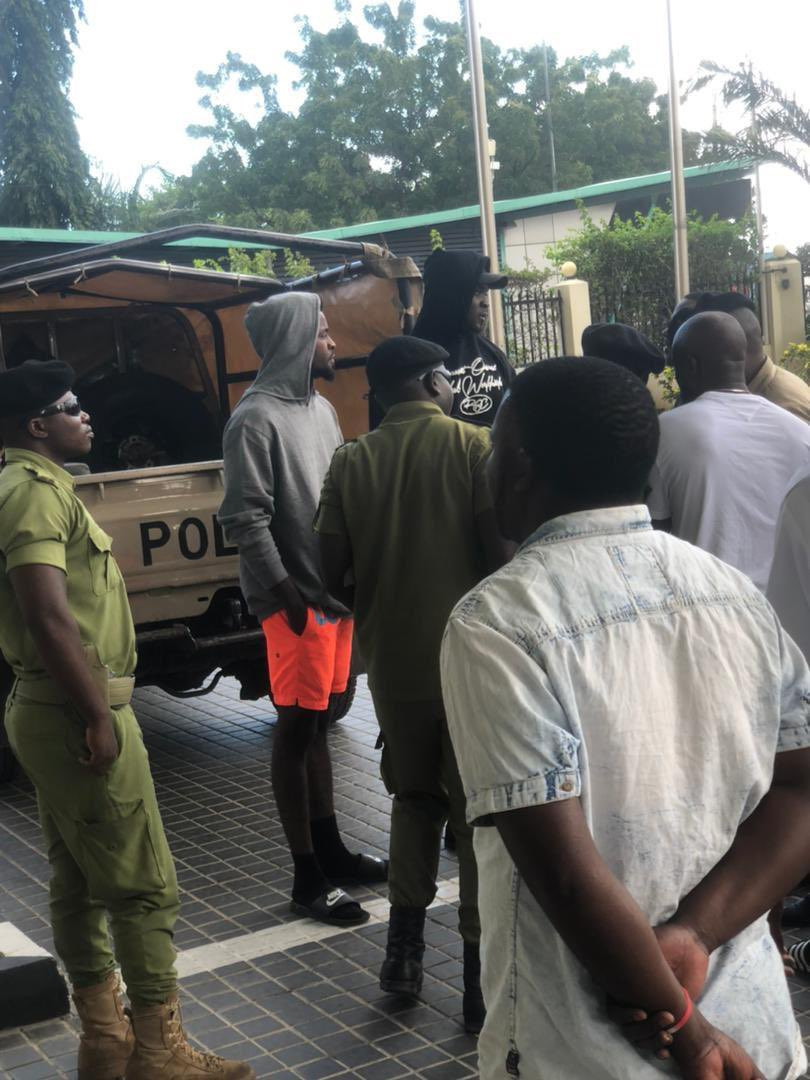 Kizz Daniel, the Nigerian singer, has been arrested in Tanzania for his alleged non-appearance at a paid concert.
A video now making the rounds online showed an individual believed to be the singer being led away by police operatives.
Another video showed a disorganised show arena, with concertgoers throwing bottles and other objects on stage.
Details on the singer's arrest are still sketchy but more videos show fans exiting while angrily voicing their displeasure.
It was gathered that Kizz Daniel was to headline a concert themed 'Summer Simplified' on Sunday but did not show up.
In a statement, the consultancy firm believed to be affiliated with the organisers of the concert apologised for Kizz Daniel's absence.