MC Lively narrates how his ex girlfriend blackmailed him with fake pregnancy in 2021 after sending her 800k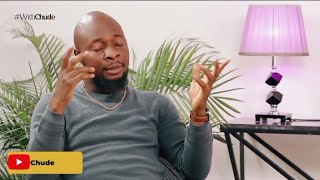 MC Lively, the Nigerian skit maker, has recounted how his friend blackmailed him with pregnancy.
The entertainer, in an interview with Chude Jideonwo, spoke about a 2021 pregnancy controversy involving him.
In 2021, reports surfaced claiming that MC Lively had impregnated his 21-year-old girlfriend and dumped her.
It was alleged that the comedian made her go through with an abortion and broke up with her after the procedure.
Although screenshots of their chat about it were shared on social media, details about the matter remained sketchy.
In his latest interview, Lively said the controversy was a scheme his ex used to siphon money from him at the time.
MC Lively said the lady who he had known for years blackmailed him because he couldn't help her with her rent.
The comedian said she had lured him to meet with her for sexual intercourse and falsely claimed to be pregnant.
"She always wants a sexual relationship. I didn't want that. However, I saw something in her. I like music a lot and I'm drawn to people who can sing. So she called me and said she wanted help paying her house rent," he said.
"I think the money was N800,000. I didn't have that, so I ignored it. Some time went by, and she called, saying she is on the island and wanted us to hang out. We did. It went down. Three weeks later, she said she was pregnant."
Lively said the mistake he made when she told him she was pregnant was believing her and not asking for proof.
He said she eventually posted their video on a blog after he refused to give in to her constant financial request.
"It is what it is, so what do you want to do? She said she wants to take it out, that her parents would kill her," MC Lively further narrated.
"I didn't know that when someone tells you they are pregnant for you, the first thing is to ask for is the test kit. So one time I figured she was lying because she had been blackmailing and asking me for money.
"Then one time she asked that she needed to go do something and it was a Saturday. I said I'm sorry but I don't have money. She was so insistent so I sent the money eventually.
"Around 12 pm, I saw a long message saying she couldn't go to the consultant because they all closed on Saturday. She said she would go on Monday. It didn't make sense to me so I didn't reply.
"On Monday, I saw a long text saying, 'you know I have all the messages, voice notes, and videos. I'm going to post this if you don't answer.'
"I then replied, 'wow, so this was your plan all along. I'm disappointed and I'm not scared. if you want to post it anywhere, go and post it.'
"I didn't think it was blackmail. I thought she throwing tantrums but, there and then, I realised there was no pregnancy from the start. And she was just trying to squeeze out the N800,000 that she wanted for the rent."
Yvonne Jegede speaks on failed marriage, calls ex-husband 'deadbeat dad'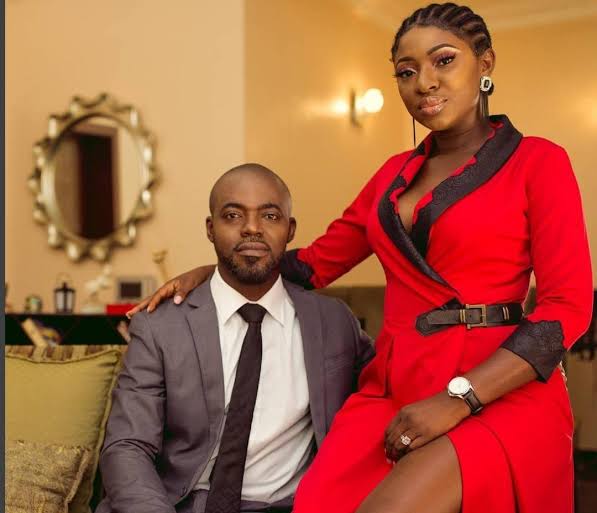 Yvonne Jegede, the Nollywood actress, has accused Olakunle 'Abounce' Fawole, her ex-husband, of being a deadbeat father.
The actress spoke about her failed marriage during a show hosted by Mercy Johnson Okojie.
Jegede said nothing significant was the cause of their divorce.
She said despite having a "solid friendship" before marriage, they weren't just compatible and "were on different pages".
"It didn't work out and we can't force it. I really don't want to talk about the problem we had but honestly, it wasn't worth splitting over. I think we were on different pages, we were not even reading the same book in the first place," she said.
"He is a very good guy with a good mind, sympathy and that's why I married him. But I guess he is not the right person for me so we had to go our separate ways.
"I already saw we both don't have a future together so I had to leave. I didn't go through anything though because he didn't beat me, he did nothing.
"Olakunle and I don't talk anymore. I don't know the reason for that because he had a solid friendship aside from the marriage."
Jegede further called Fawole a "deadbeat father" who doesn't care about his son's wellbeing.
She said the first and last time he asked about his son was when the boy was 5 months old — when she threatened not to use his name as the boy's surname.
She added that despite reaching out to him, he still didn't come to check up on his son.
"The first time he publicly accepted and carried the son was when he was 5 months old. I gave him an ultimatum that I will remove his surname if the boy turns 5 and he doesn't show up," she said.
"I had given my son a compound name, Xavier Jegede Fawole, and I threatened that I will remove the Fawole and leave just the Jegede since I individually raised him.
"Since that day he never called. He doesn't wish him a happy birthday on his birthdays. He doesn't call him to ask about his well-being.
"Your gift is in my hand yet you don't care. You see, one moment I dreaded the most is for my child to wake up one day and ask where is my father and it has happened.
"That day he (the son) asked, I had to send messages to his siblings to ask him to come and check up on him but it yielded no result.
"However, my house is open for him to come to check on his son but he clearly doesn't want to. My father went for father's day to represent him the other day, it was quite painful. But he doesn't want to be involved in his son's life so I'm going to raise my son myself."
Blaqbonez disappointed over Wizkid's comment on rappers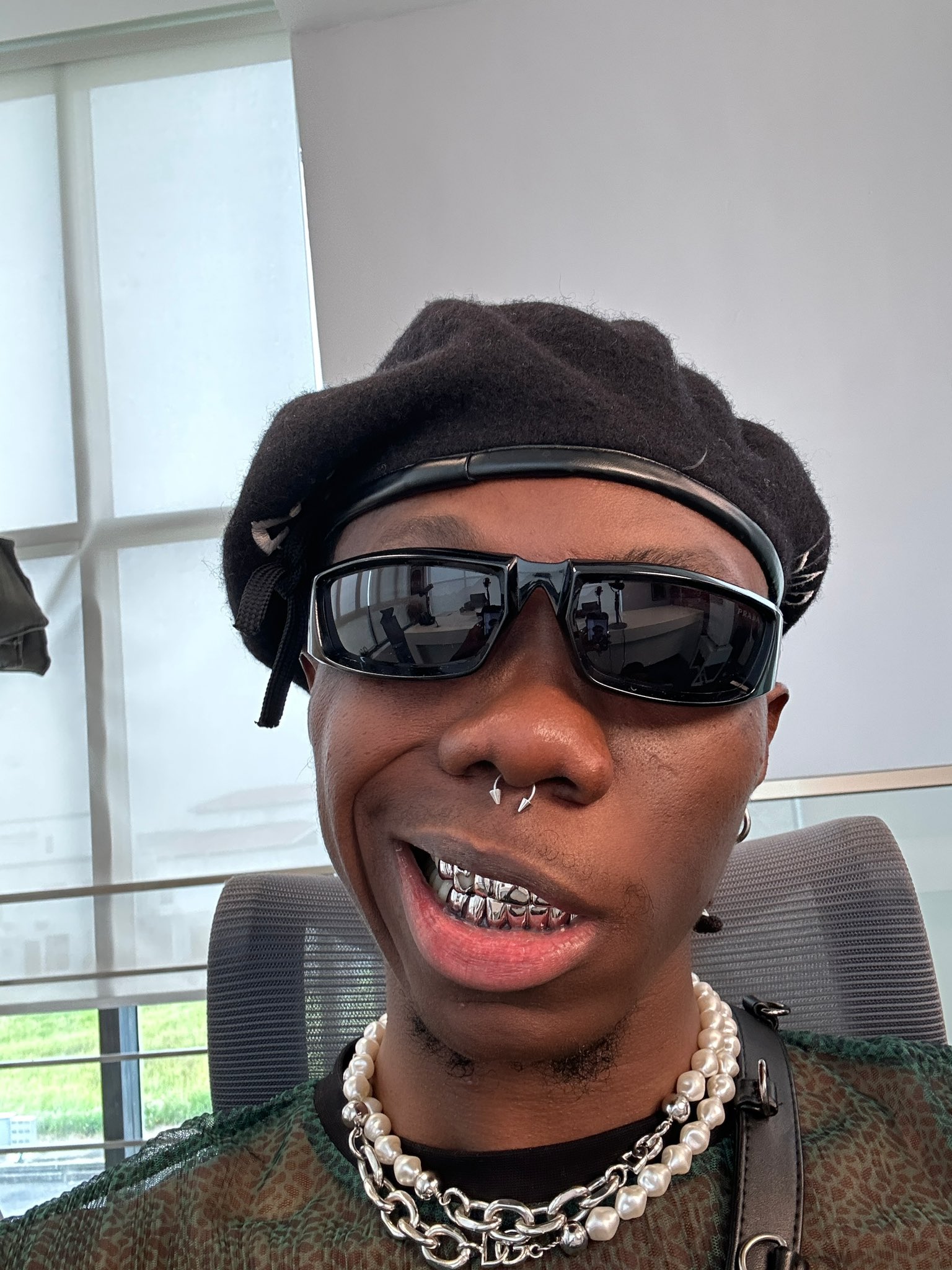 Blaqbonez, the Nigerian artiste, says he is "disappointed" over Wizkid's controversial comment about rappers in Africa.
Wizkid has been in the news since last week over his scathing criticism of rap music which he dismissed as "boring" and "dead".
In an interview, Wizkid stated that he doesn't listen to rap, suggesting rappers have failed to adapt to change.
"Afrobeats is the new pop. I sold two million copies in America off of one song! Even some American artists don't have a diamond record. If I'm being honest, I don't listen to any other genre of music anymore," he said.
His comment attracted a chorus of condemnation from a number of indigenous hip-hop artistes and fans of rap music.
MI Abaga appeared to have countered Wizkid, saying rap is "still on the rise".
Oladips, the fast-rising rapper, also called out the 'Ojuelegba' crooner, asking him if he has ever helped any rapper.
Still unsatisfied, the 'Bad To Me' crooner later took to his Snapchat on Saturday to describe Nigerian rappers as "broke boys".
He also claimed Sarkodie, Nasty C, and Black Sheriff are the only rappers in Africa.
"Can't believe y'all broke boys really thought Big Wiz will talk about y'all, wow! Y'all keep sending una popsy rap videos! I go dey watch maybe I fit help una mama life," he wrote.
"Y'all not even rappers, Nasty C/ Sarkodie/ Black Sheriff are the only rappers in Africa. Y'all dumb f****s."
Reacting via a lengthy Twitter post, Blaqbonez registered his disappointment with Wizkid over his comment.
"The last few days had me reflecting, looking back at how far I've come, the Wins and the Losses, whatever rap may or may not be, it got me this, everything I have, the cult-like fans who by far are the best part of everything," he wrote.
"I said that to say I'm disappointed, everyone knows I'm a big Wizkid fan, maybe even a di*k rider on Twitter but rn I'm disappointed, I am, I can't hide my emotions, I wasn't even mad at the magazine article.
"Those are conversations I've even had behind the scenes. But the actions that followed can't be defended, heavily degrading and undeserved but I'd keep doing my thing, carrying the most bashed and the most attacked genre on my back.
"Showing the world what a Nigerian rapper looks like. I'd keep dropping these hits, classic albums, selling out my shows, however far it takes me I'm good with it long as i can feed my family."
'Davido will never do this' — Uche Ogbodo berates Wizkid over criticism of rap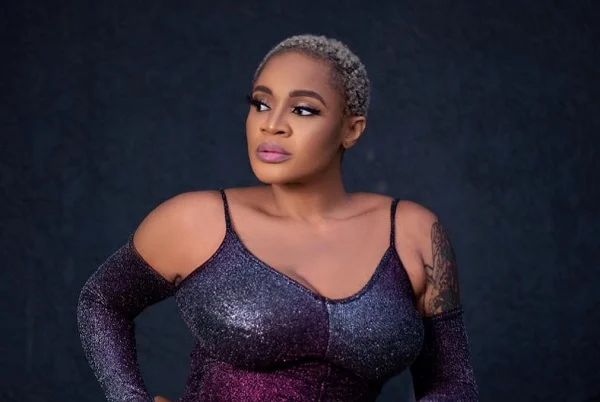 Uche Ogbodo, the actress, has taken a swipe at Wizkid for saying rap is "dead and boring".
Wizkid had in a recent interview spoken argued for the dominance of Afrobeats over other music genres.
The singer said he does not listen to rap music anymore because he no longer finds it interesting.
Wizkid also described the rap genre as "old, boring, tired and dead".
His comment, however, did not sit well with many indigenous practitioners and fans of rap music.
In a lengthy Instagram post on Saturday, Ogbodo called out Wizkid, stating that he had no "loyalty" to his people.
She also said Nigerians don't like each other, adding that Davido wouldn't have said what Wizkid said.
"Wizkid was wrong! Too wrong! How could you say such about your people?" Ogbodo asked in Pidgin and English.
"No loyalty to your people! To your country, only selfishness is everywhere. Abeg make all of them gettat, this is not nice. All Nigerian rappers, y'all are the biggest and greatest, abeg. Justice for Naija rappers."
In another post via her Instastory, Uche Ogbodo wrote: "How dare you? Davido would never do this lai lai."
Among those who have countered Wizkid's viewpoint on rap is MI Abaga who insisted the genre is on the rise".